This Sword Cheese Grater Is The Ultimate Way To Grate Your Cheese
By Ryan on 12/07/2021 12:52 PM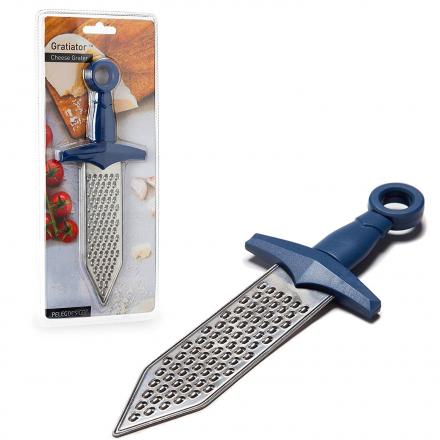 You know those kitchen accessories you cannot stash away in the kitchen drawer because of how aesthetically pleasing they are? Well, one of them is this sword cheese grater that is shaped like a Roman sword. That's right, you can now garnish your cheese salad the Roman way with the Gratiator. Get ready for some cheesy adventures in the kitchen with the coolest cheese grater you'll ever come across.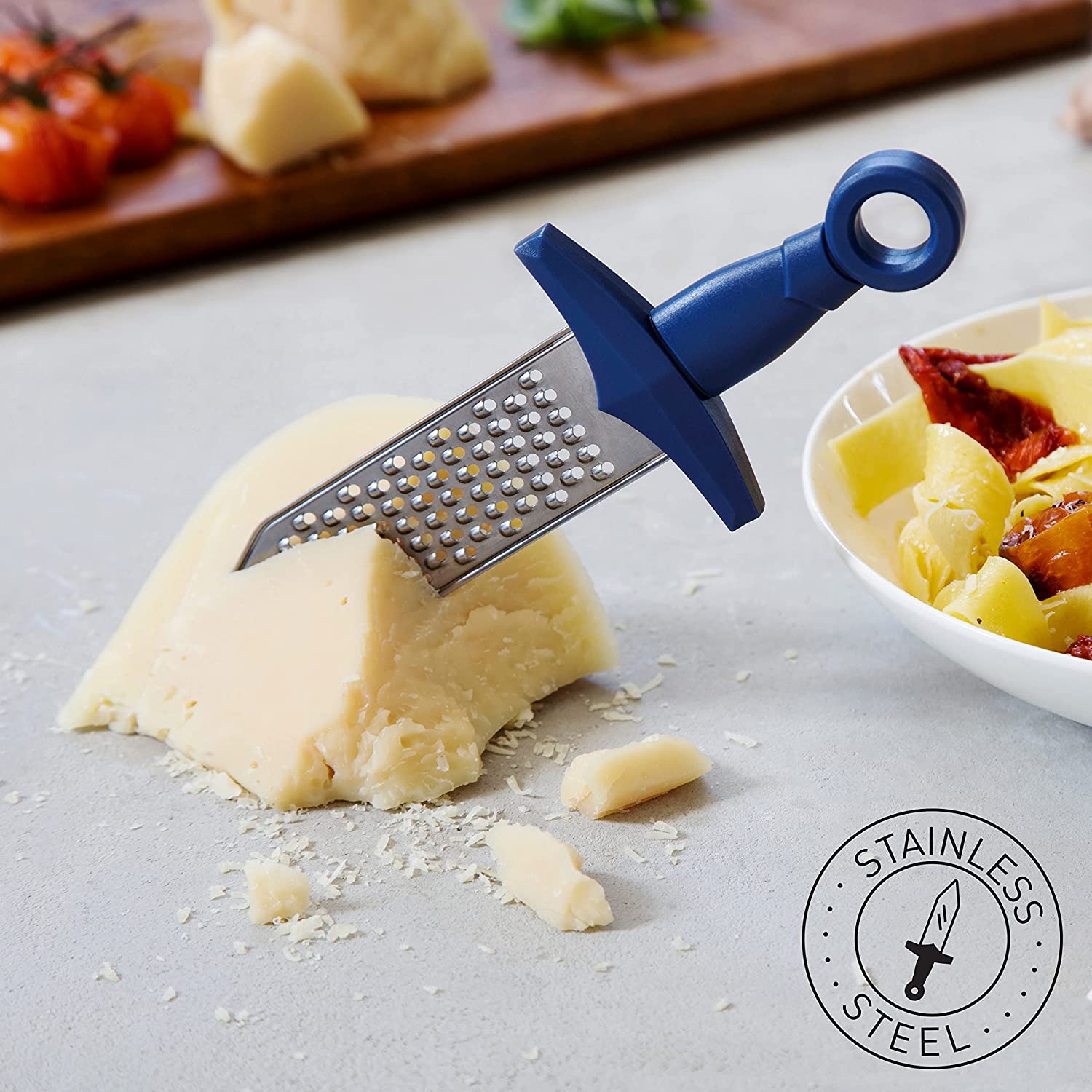 The cheese grater is made from stainless steel and its handle is made from ABS plastic. The two materials guarantee durability and comfortability respectively and both are also food safe. The Gratiator is perfect for grating nutmeg, hard cheeses, dark chocolate, lemon rinds, and others.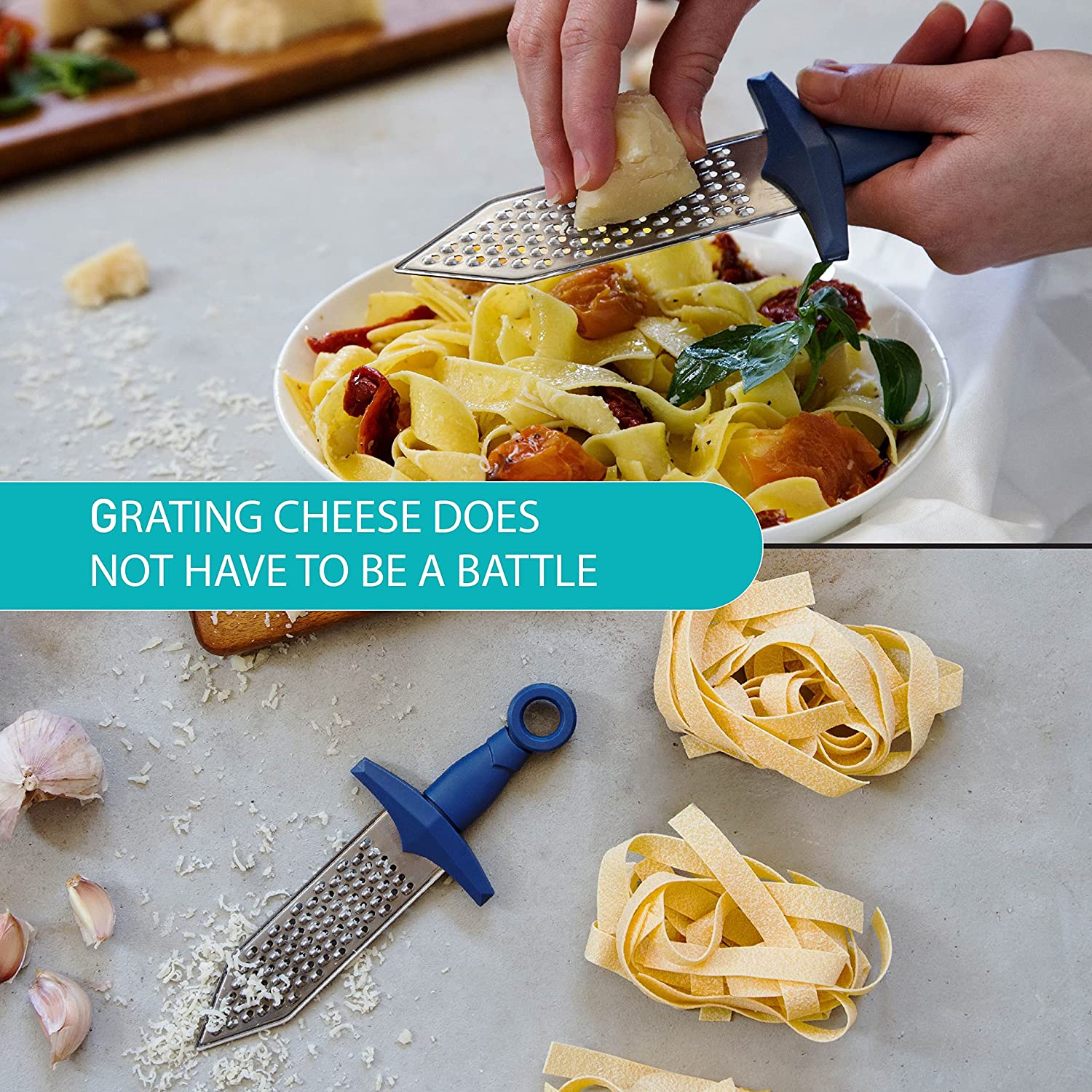 You can also use it to cut slices and divide sections if you have huge chunks of anything listed above. It's easy to use and works for all kinds of grating or slicing. The design of the handle accommodates a sword handle guard that protects the hands and fingers while grating.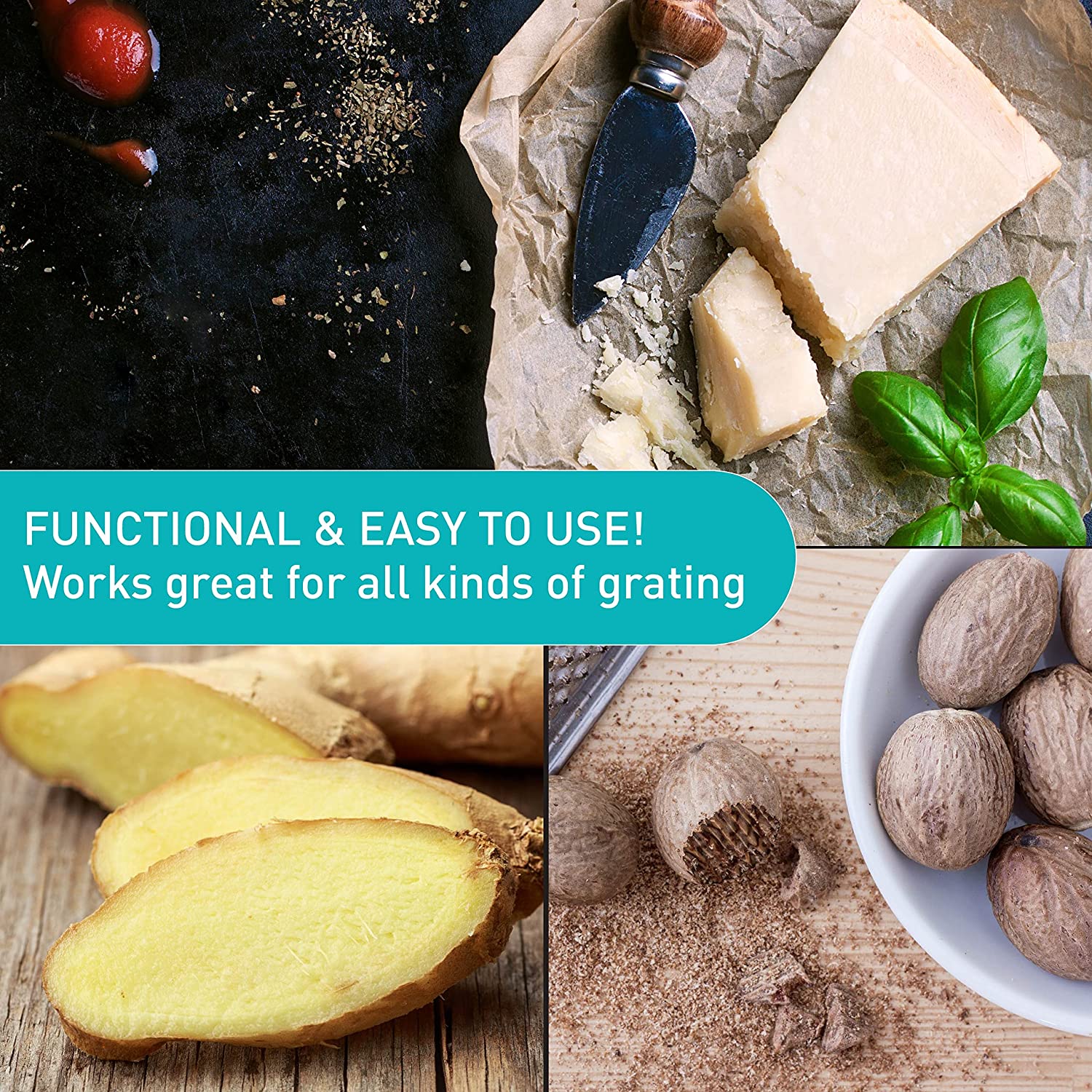 The sword shaped cheese grater might be one of the coolest kitchen accessories we've come across, and you can truly have the power of a gladiator while using it in the kitchen!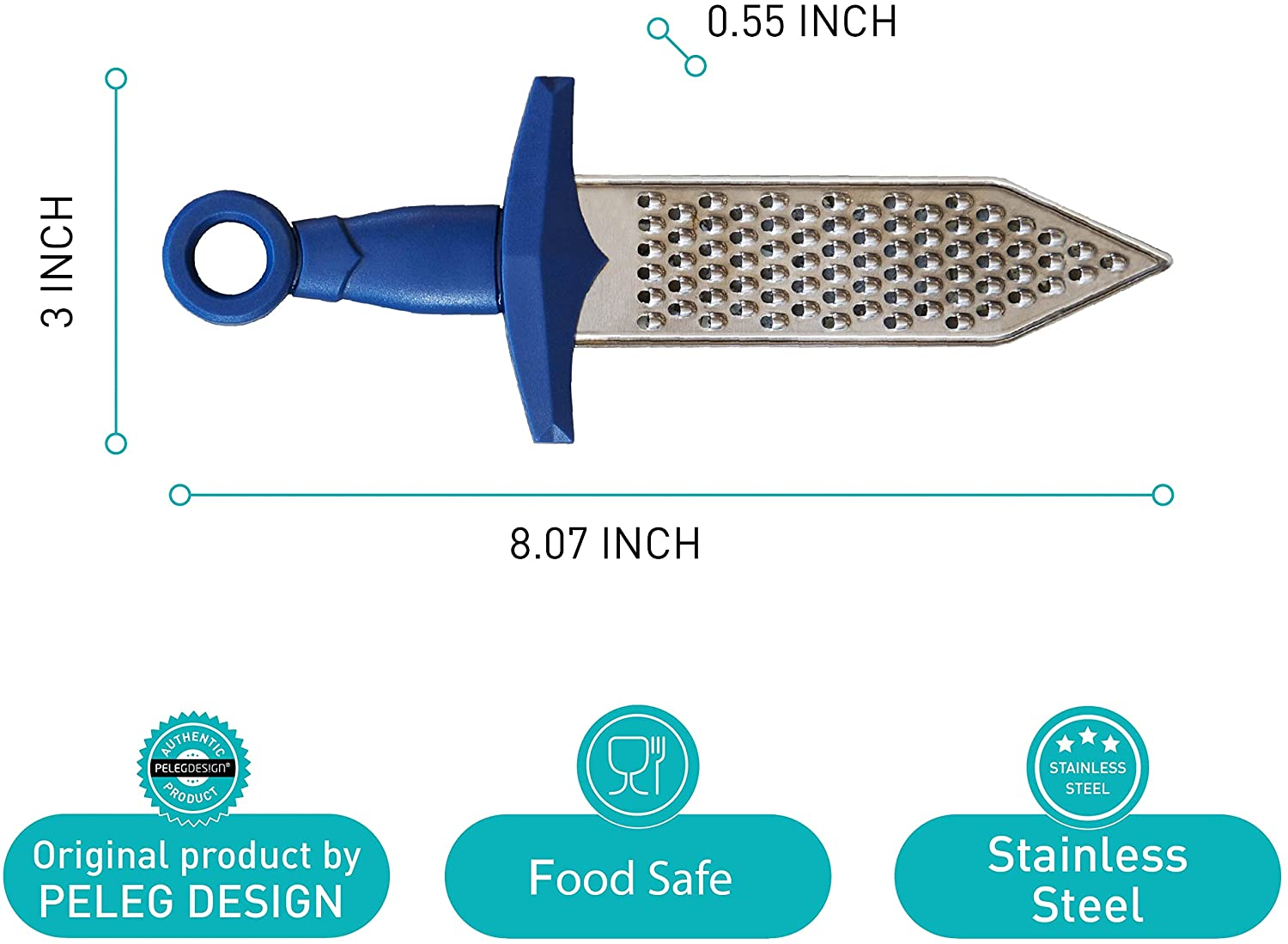 There is a custom hole on the handle for hanging in your kitchen utensil rack when not in use. It's tiny enough at 10.2 x 4.4 x 0.3 inches to be stashed in the kitchen drawer but that won't make your friends jealous. The nice detailing, exquisite detailing, and wonderful blue color on the handle are there to be seen, not to be stashed away.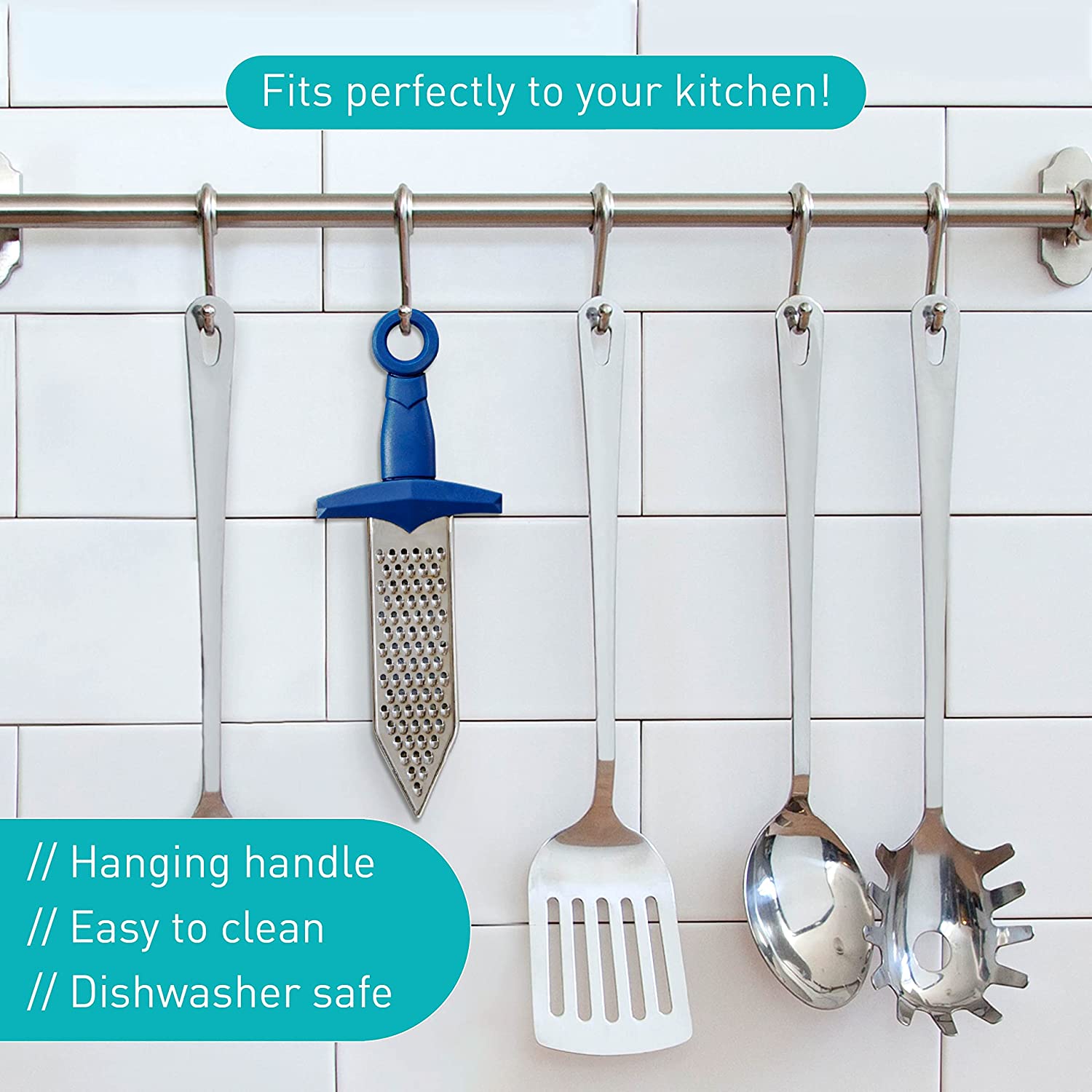 The sword cheese grater is multifunctional, easy to use, and has a nice aesthetic. The handle made from ABS plastic is easy to hold and comfortable on the hand while grating your cheese. Grating stuff in the kitchen doesn't have to feel like a war anymore, with this gratiator, it can be an adventure thanks to the handy sword handle.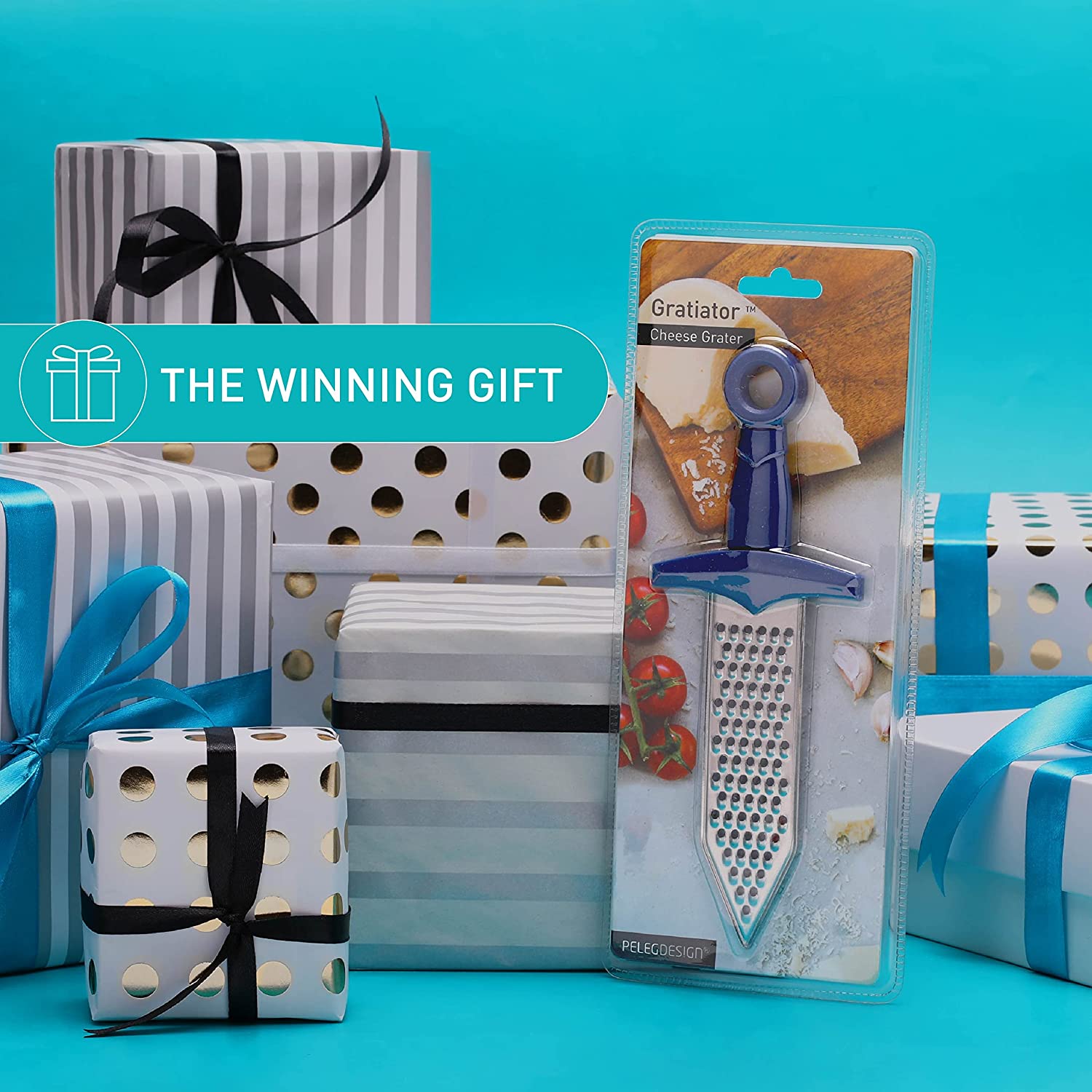 The sword cheese grater is made from stainless steel and ABS plastic which makes it super easy to clean, plus it's dishwasher safe. It only weighs 0.15 pounds, so grating and slicing any piece of cheese will be a piece of cake for you.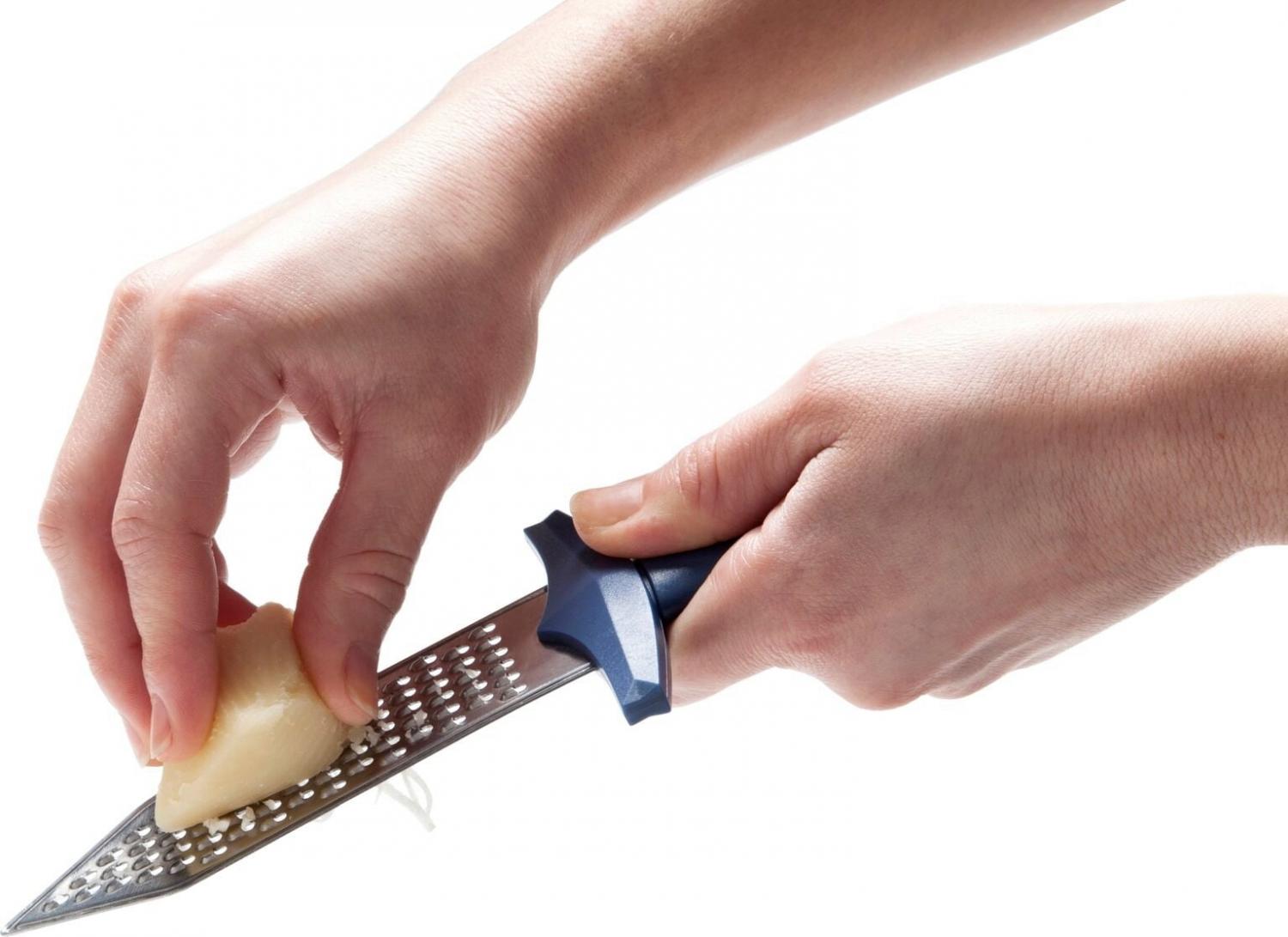 Surprise any of you family or friends with a cute and super cool cheese grater that anyone would love to have in their kitchen. Anyone from cheese lovers, sword collectors, cooks, and chefs would love it. It also makes an awesome white elephant gift!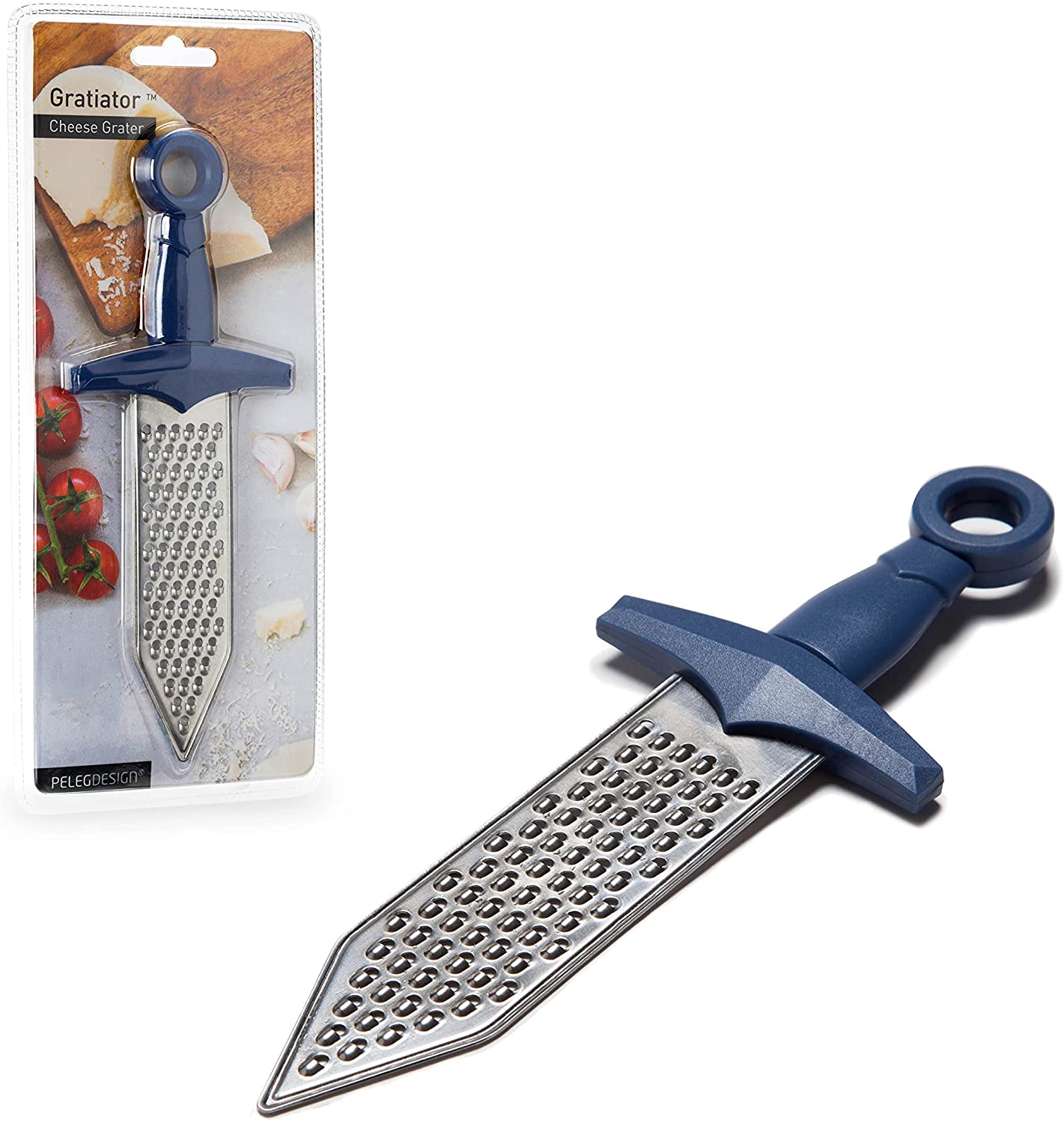 The sword cheese grater, aka the Gratiator would be perfect as a birthday gift, house warming gift and it's a gift that would be befitting any occasion. The package is gift-ready and you won't have to repackage it again.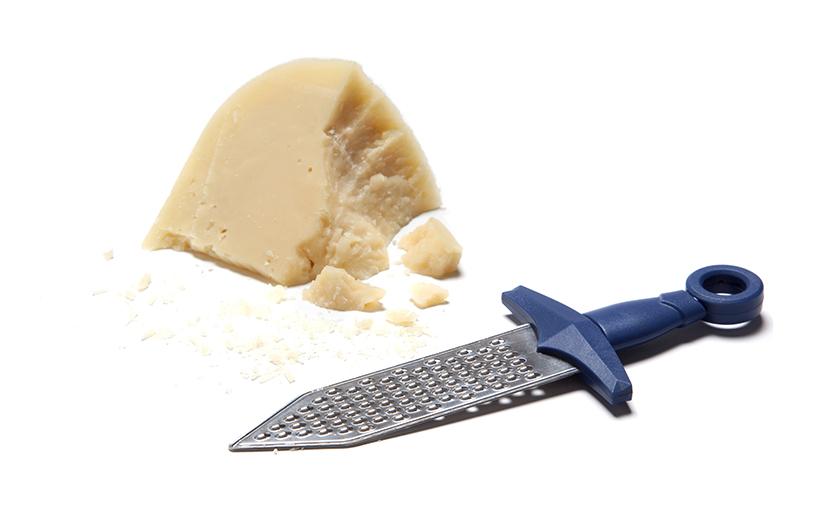 Make your kitchen great again with the amazing and multifunctional sword cheese grater that offers you good value for your money. Let the cheesy adventures in your kitchen begin!