Sweet Cheeks Bleacher Cushion Makes It Look Like You're Wearing a Thong
By Ryan on 05/04/2017 2:14 PM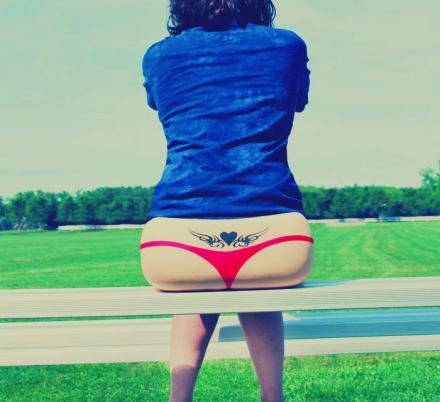 Watching your kids sports games is great and all, but those bleachers can sure make your ass sore fast! The Sweet Cheeks bleacher cushion is a novelty seat cushion that will both make your seat a whole lot softer to sit on, and make it look like you're wearing just a thong while showing off those buns to everyone behind you. Plus the tramp stamp above the thong line makes you look extra classy in front of your child's teammates parents.
The thong seat cushion is great for sitting in bleachers while watching your kid play sports, while at the park feeding geese, or just to use around the house if you're a true weirdo.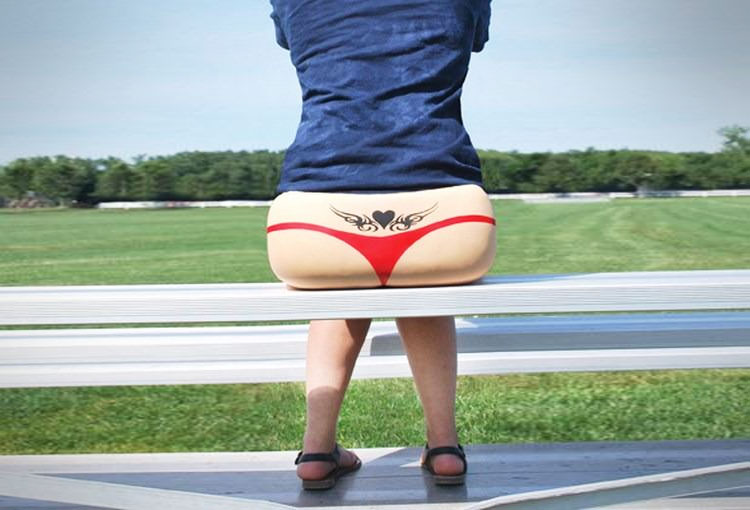 The sweet cheeks thong bleacher cushion is made from foam, sports a bright red thong, and measures 14.8 inches x 12.4 inches x 6.1 inches.