This Genius Fruit Infuser Lets You Screw Down and Squish Fruit Inside Your Water
By Ryan on 08/23/2019 3:10 PM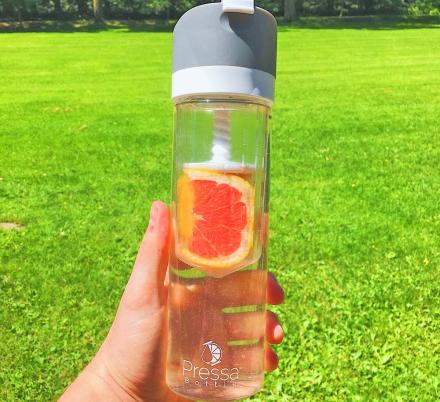 Is there anything more refreshing than a nice cold fruit infused water? I think not! The only trouble is how much fruity flavor I want varies by fruit, by day, and by mood...thanks to this Pressa Bottle I can now make my own fruit infused water and with the built in fruit press I get to control how much fruity flavor I get! Gone are the days when you need to fill your fruit infuser bottle the night before to get even a hint of that lemon or raspberry the next day (which was a nightmare for last minute people like me).
How Does The Pressa Bottle Work?
With just three easy steps you can have fresh, fruit infused water.
Add your fruit of choice
Fill the water bottle with your choice of beverage: still water, sparkling water, vodka ;)
Put the lid on, twist and press to infuse the water with your fruit of choice.
If you like a lot of fruity flavor in your beverage, twist the heck out of this puppy and you'll get some knock you out of your socks flavor. If you just like a hit of flavor, twist the press just a little bit and let the fruit slowly steep. Depending on how much fruit flavor you like and how much you press your fruit, you can get up to 8, 24 ounce full bottles of infused water with one basket of fruit.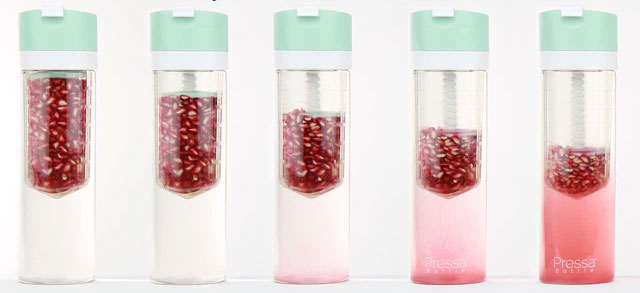 This water bottle itself is made of glass and it comes with a protective silicone wrap which you can get in a variety of colors. The bpa-free wrap helps to make the water bottle easier to handle, but if you like the sleek glass look it can be removed. You can also easily remove and dishwasher clean all the other parts of this water bottle.
Colors: Charcoal| Pink| Seafoam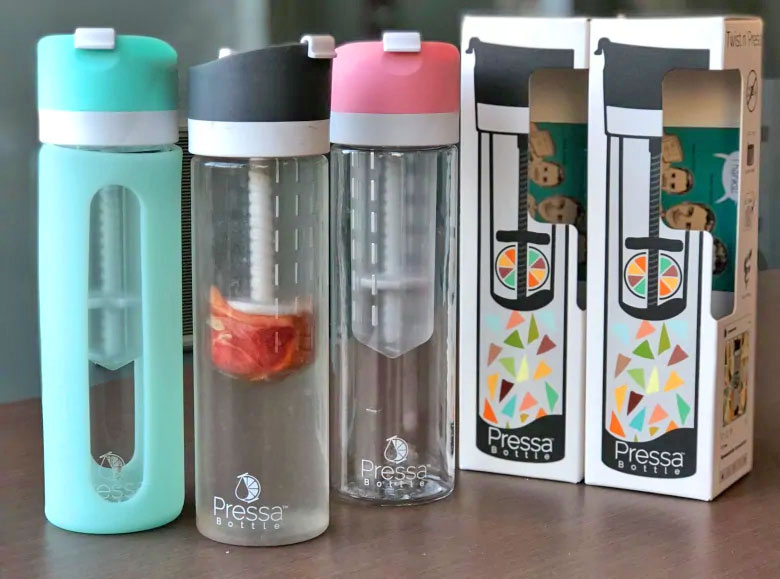 Are you unsure what fruit flavor combos would be tastiest? No need to worry, this water bottle comes with 15 recipes to help you novices.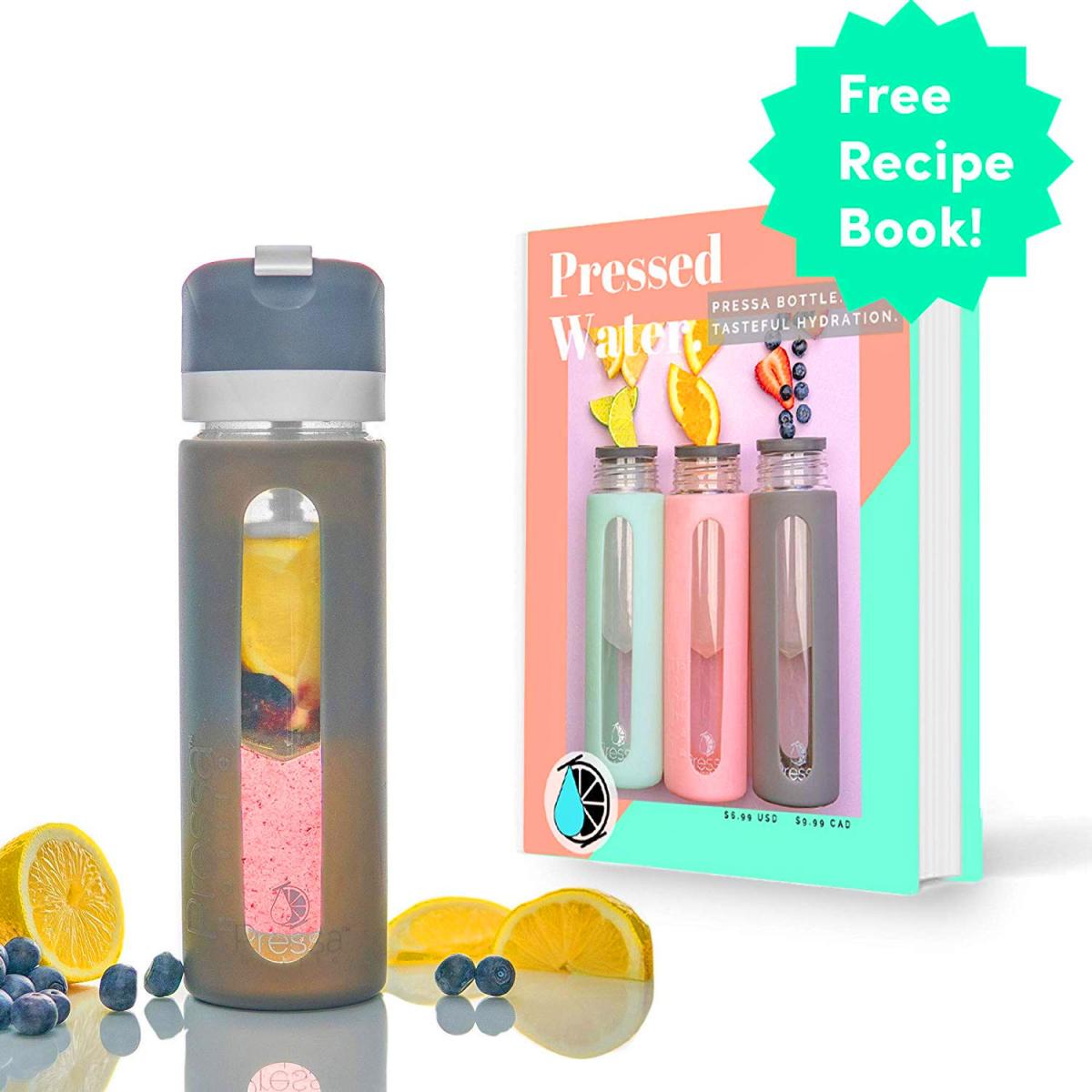 Check out this infused water bottle in action below!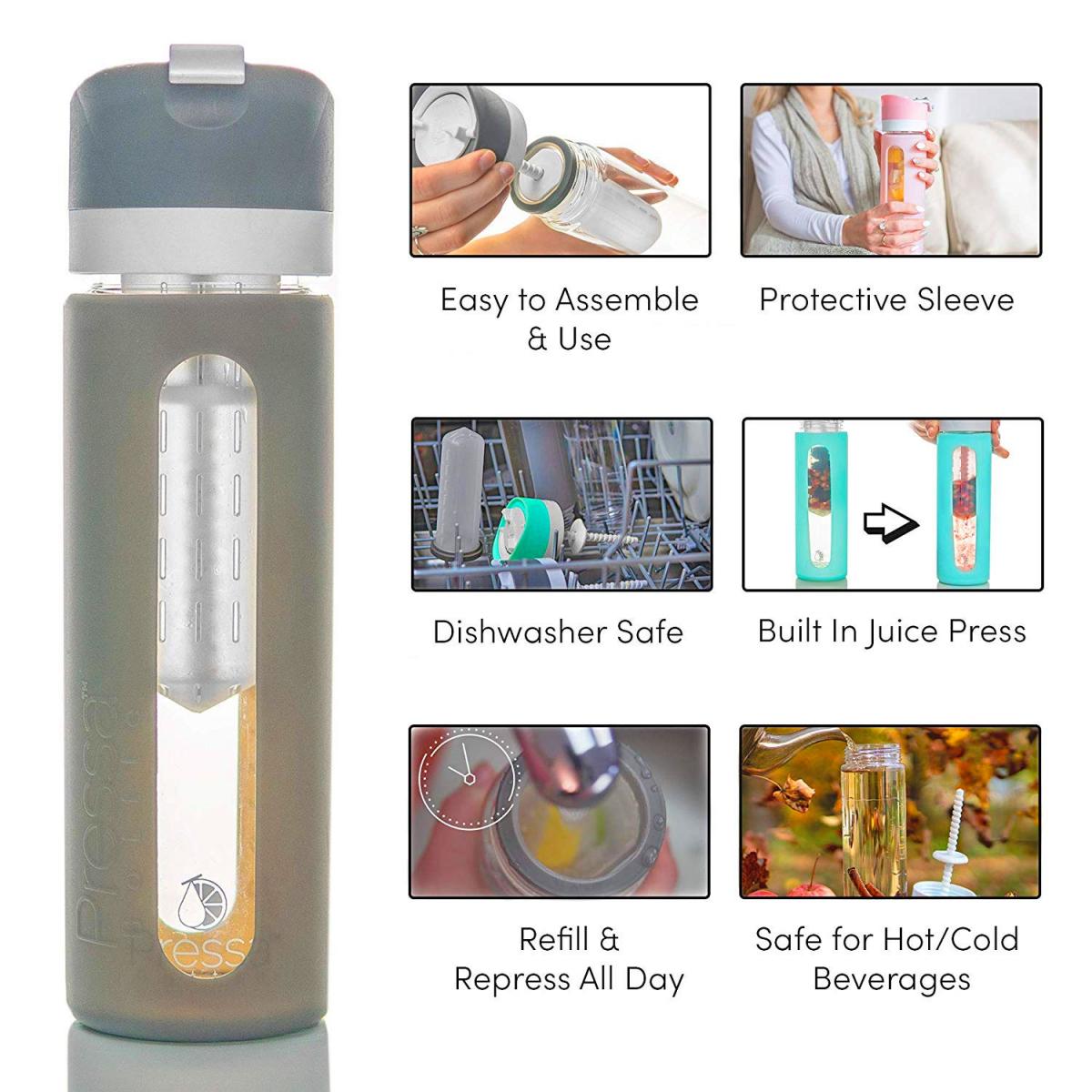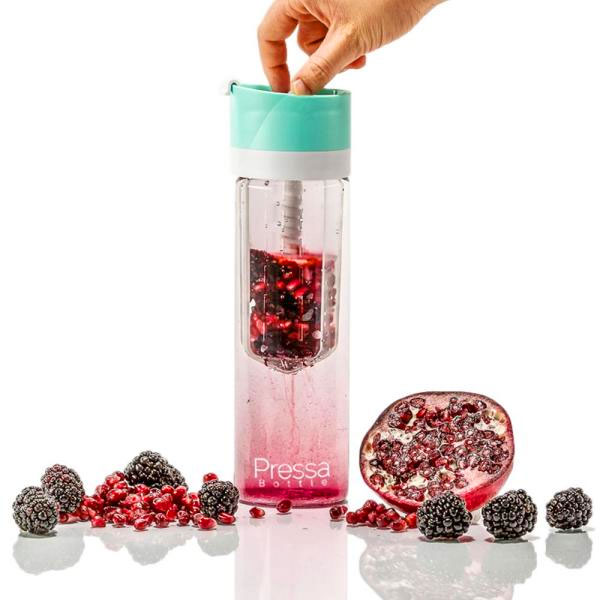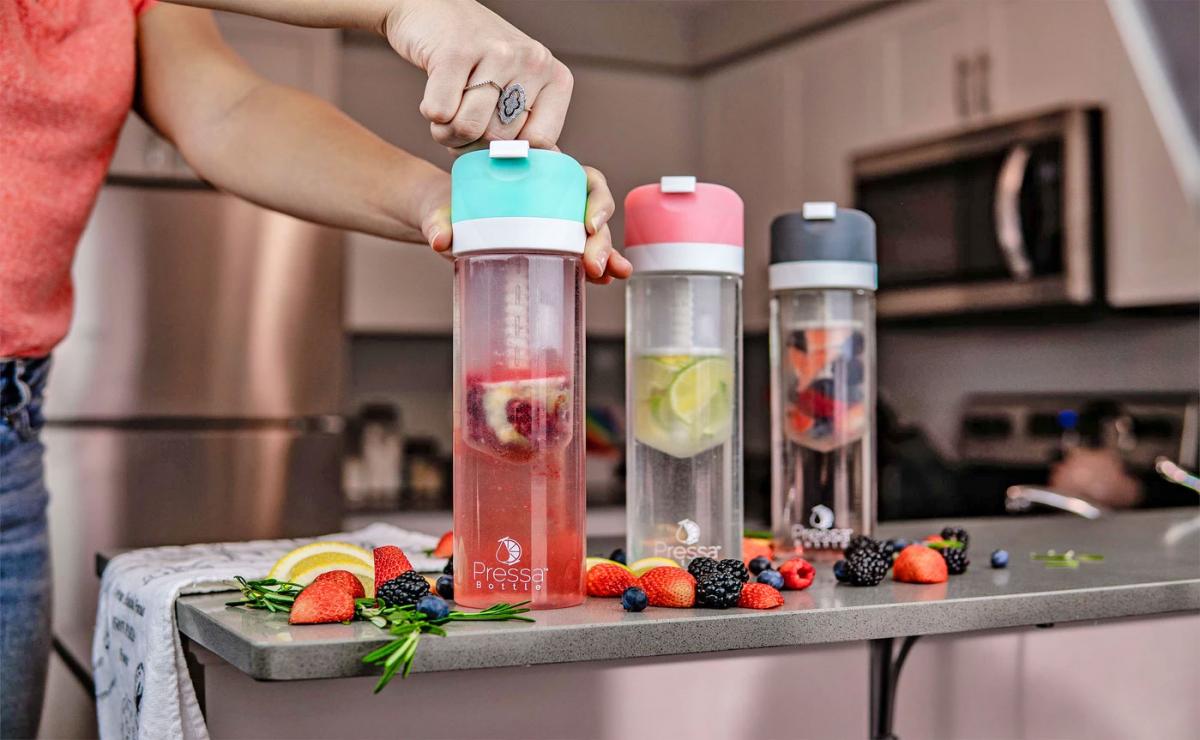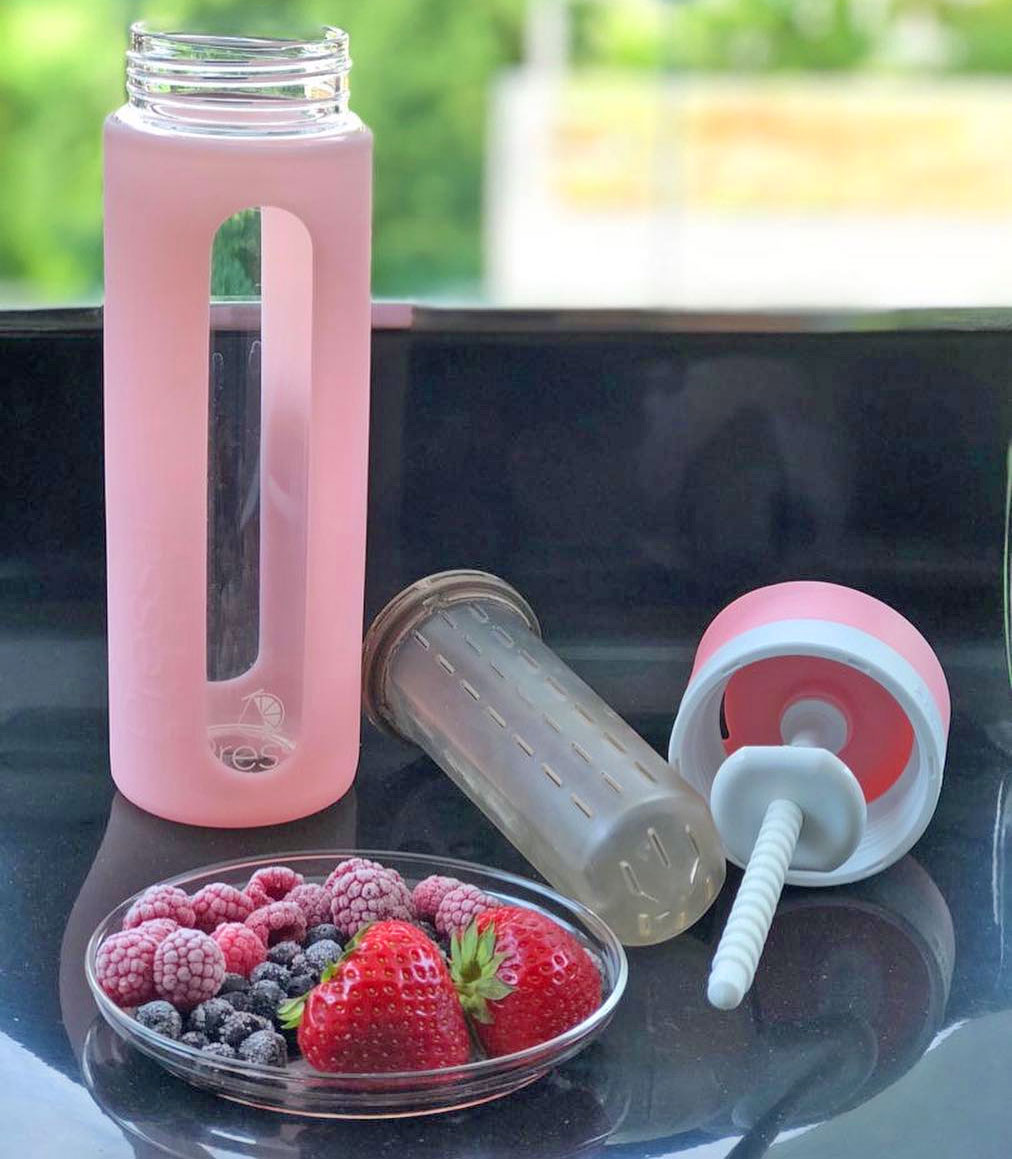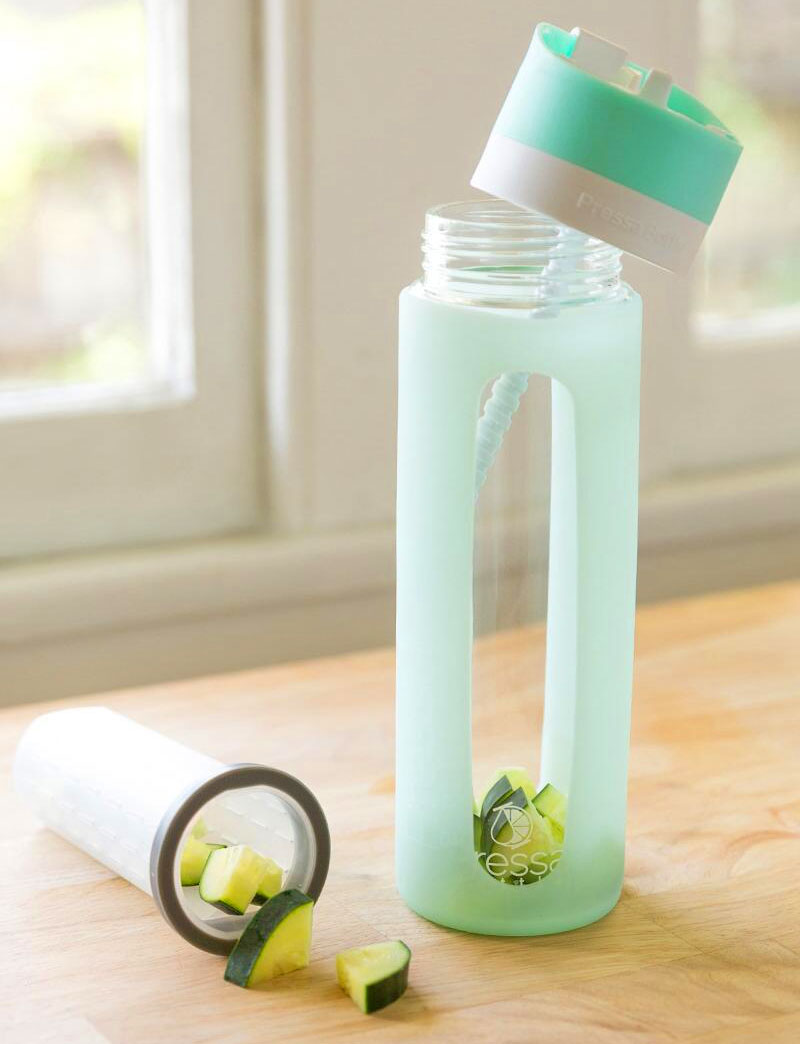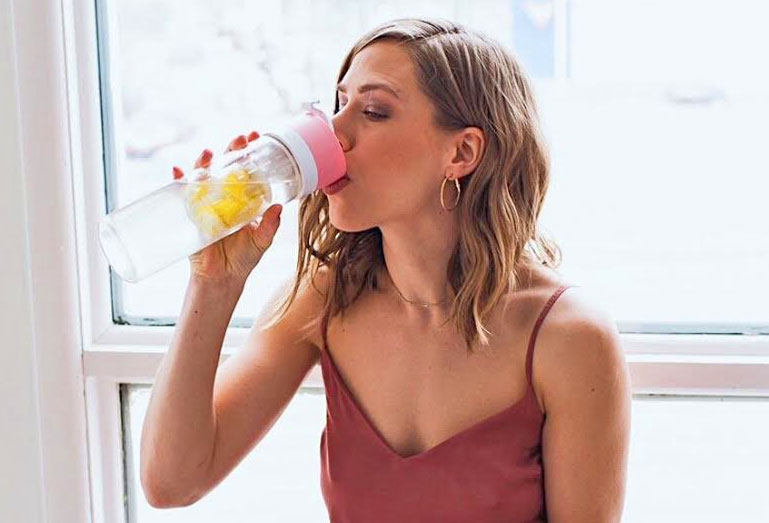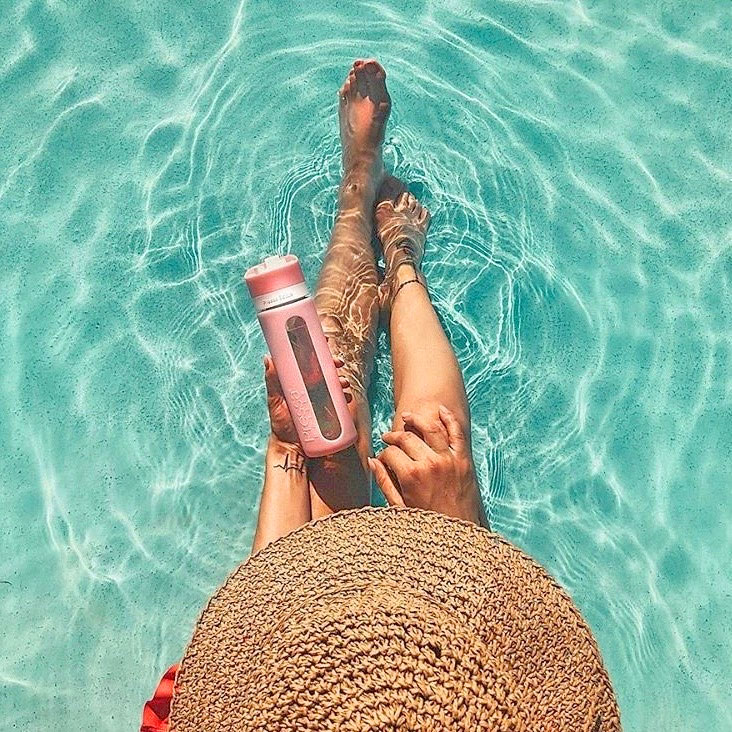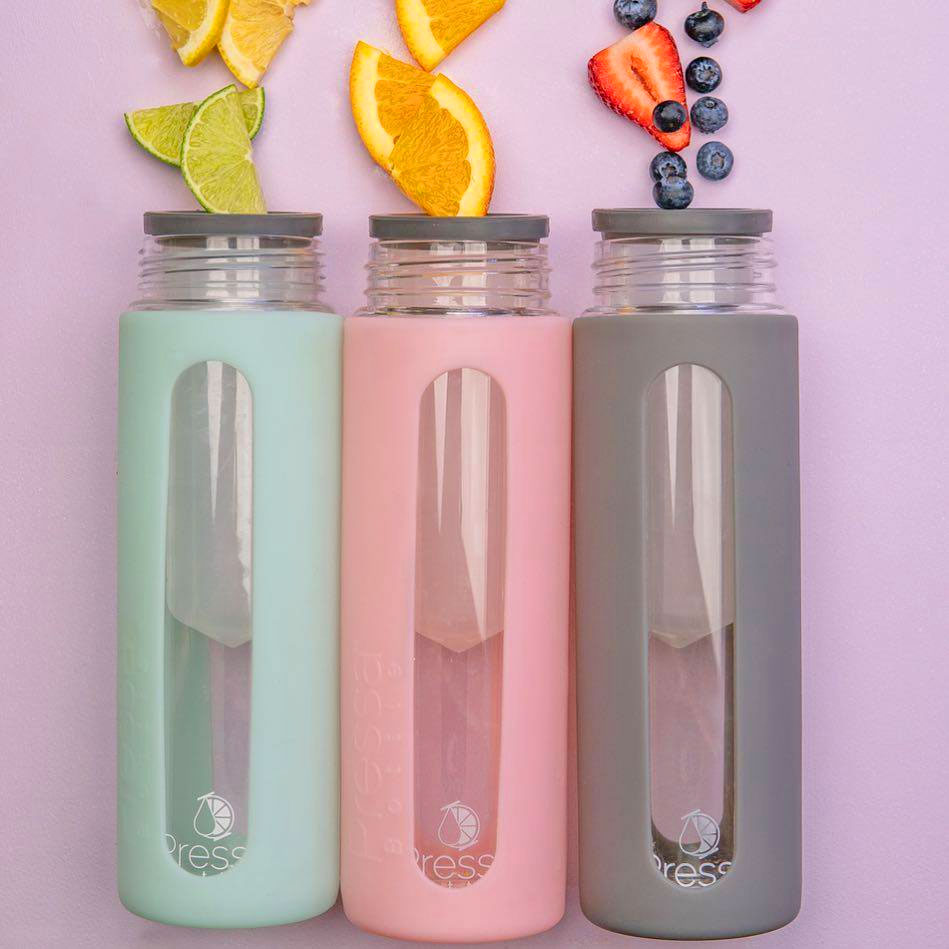 Subscribe To Our YouTube Channel