SunDen Attaches To Any Cooler and Creates a Giant Umbrella
By Ryan on 03/30/2016 10:10 AM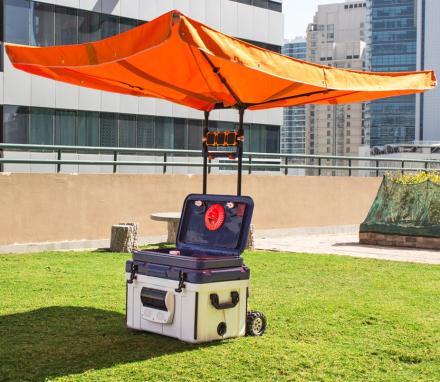 The SmartDen is a smart cooler attachment that you may or may not attach to a smart cooler. Although the SmartDen is able to be purchased with it's very own smart cooler, we will focus on the actual Smart Rig cooler attachment that they're offering. Fully featured with an umbrella that can be used to protect against the sun and rain, the SunDen uses telescopic handles that are able to raise and lower the umbrella as needed. The Smart Rig, as so it's called is made like a dolly that can transport your cooler or smart cooler around using modular wheels that can be replaced with any size and type of wheels you'll need for the terrain your moving over. Once to your destination, you can keep the smart rig under your cooler to be used as a weight for the umbrella.
The Smart Rig also comes with a battery to charge your smart phone when it's running low on power, a full set of speakers that get propped up onto the base poles of the umbrella, along with a set of LED displays that move along with the music you're playing. You'll also get a bottle opener, a flashlight, a tripod and selfie system that lets you use the corner of the umbrella to attach a GoPro or camera, an attachment that lets you tie down some luggage to transport as well, and a fishing rod holder attachment that you can place on the bottom of the rig.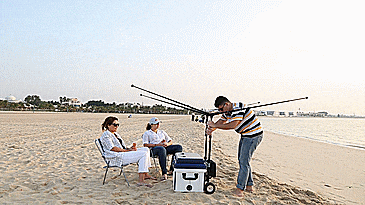 The SunDen umbrella cooler attachment also comes with an optional smart cooler at an additional cost. The overly-feature-packed smart cooler comes with a staggering number of features, including a blender and ice cream maker, speakers and subwoofers, a karaoke system, a built-in air compressor, a cutting board, first aid storage, a 18v battery, and more.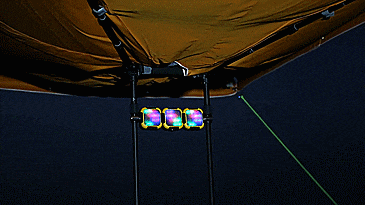 The SunDen SmartRig and Smart Cooler are currently in a funding phase on Kickstarter with an estimated delivery date of November 2016, so go reserve yours now, or get more information on their website, and be sure to check out the devices in action via the video below.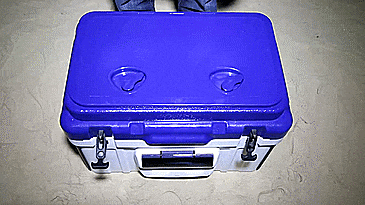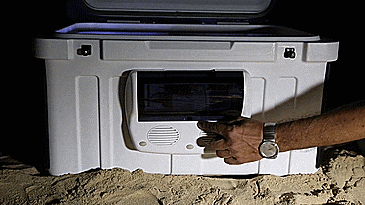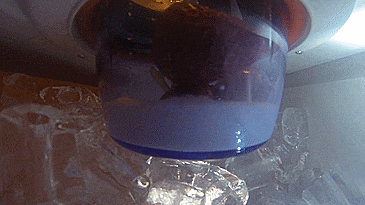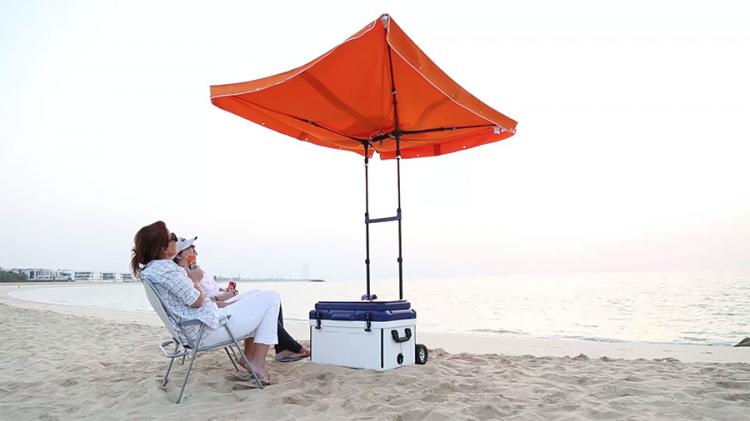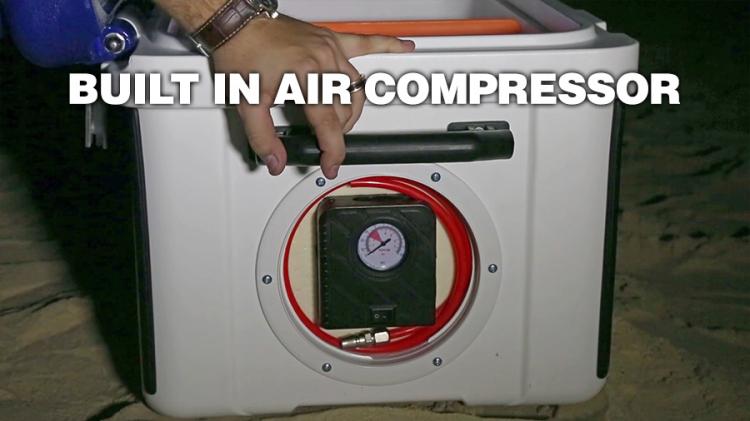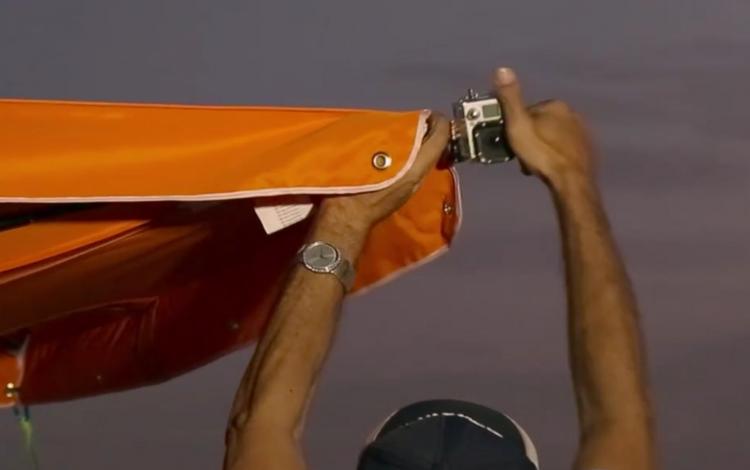 Subscribe To Our YouTube Channel