Burger Press For Making Cheese Stuffed Hamburgers (Juicy Lucy Maker)
By Ryan on 10/06/2016 9:56 AM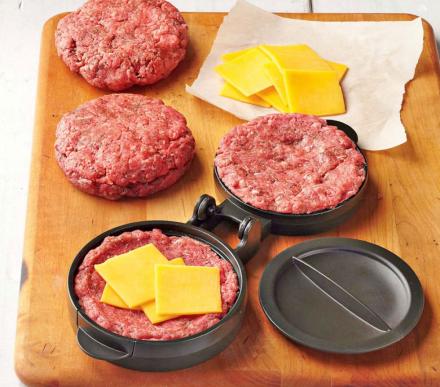 Sure there are plenty of burger presses on the market already, but few let you make a stuffed cheese burger, otherwise known as a Juicy Lucy. The press comes with two separate containers that are connected with a hinge. To use it, simply fill each side with ground beef, place whatever cheese, vegetables, or goodness that you'd like stuffed inside the burger, and then press each side together to complete your stuffed burger.
Once your stuffed burger is created inside of the press, a handy lever will easily release your burger from the bottom of the press. Then just throw your burger onto the grill, cook to your preferred duration, and consume. Just be sure to watch out for that liquid magma hot liquid cheese that is sure to squirt from the sides of the burger onto your face when you go to take your first bite.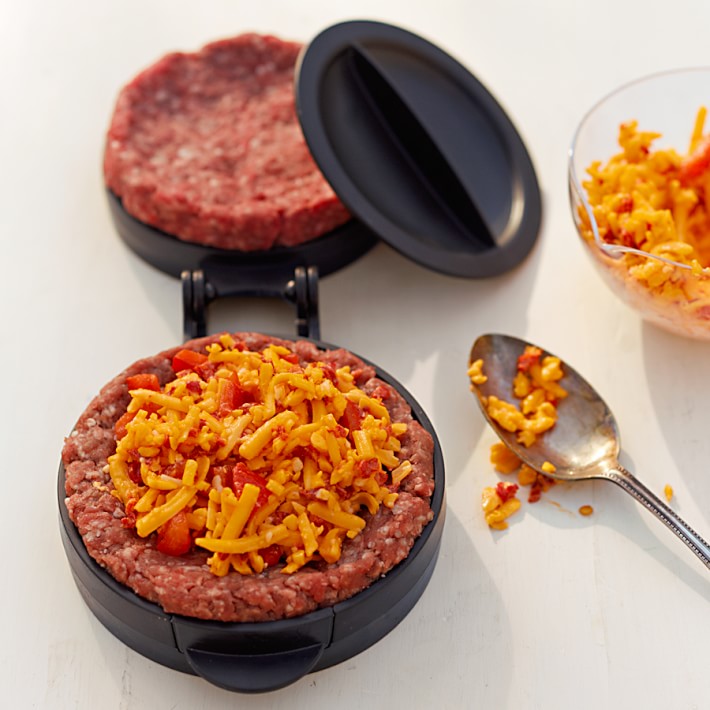 The stuffed burger pres (aka juicy lucy maker) is made from durable plastic, forms an 8 oz burger patty, is made in China, and measures 4.75 inches x 6 inches.