Stubby Strip: Lets You Carry 7 Drinks With 1 Hand
By Ryan on 12/15/2018 10:40 AM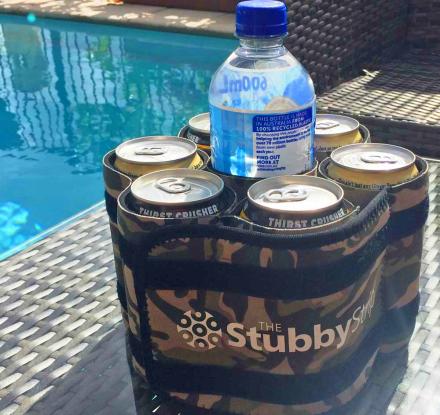 If you're looking to haul around a bunch of beers for consumption at a party, BBQ, or picnic, but aren't looking to attach them to your bicycle like this thing, then this Stubby Strip beverage holder might be for you.

Versions:
Original | Premium | Wine
Able to hold up to 7 drinks at once using just one hand, the Stubby Strip gives a handy handle to easily haul around your favorite beers, water, or sody pops. Simply slip in your beverages into the slots on the device, roll it up, and away you go.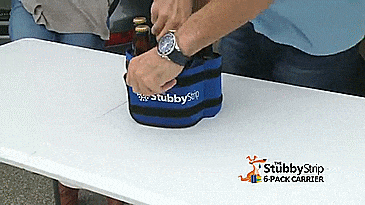 If you'd like to keep your drinks chilled throughout transporting them, simply slip a frozen water bottle into the center slot. This way, every other beverage will be in contact with the frozen bottle, thus keeping them cold for a refreshing drink later when you arrive at your destination.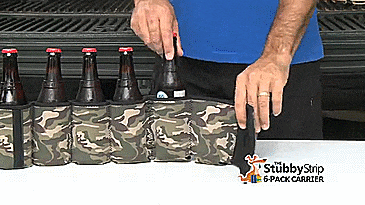 When not being hauled around, the slots of the beers are easy to take your beer in and out of the pouches. But once you wrap it up and start to carry it with the handle, it will put tension onto the bottles, thus locking them in place, making sure the don't fall out while carrying them.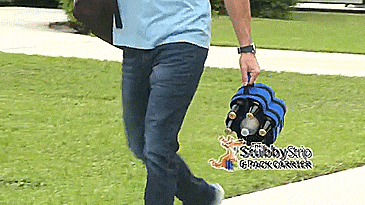 A perfect gift idea for beer drinkers, camping lovers, outdoorsy people, or just your average hipster, the Stubby Strip beverage holder comes in two different versions to choose from, an original version, and a premium version. The premium version comes with comfy shoulder strap for easier and more comfy hauling, along with a detachable koozie so you can have 6 on your shoulder and 1 in your hand. The premium version is also double stitched for premium quality.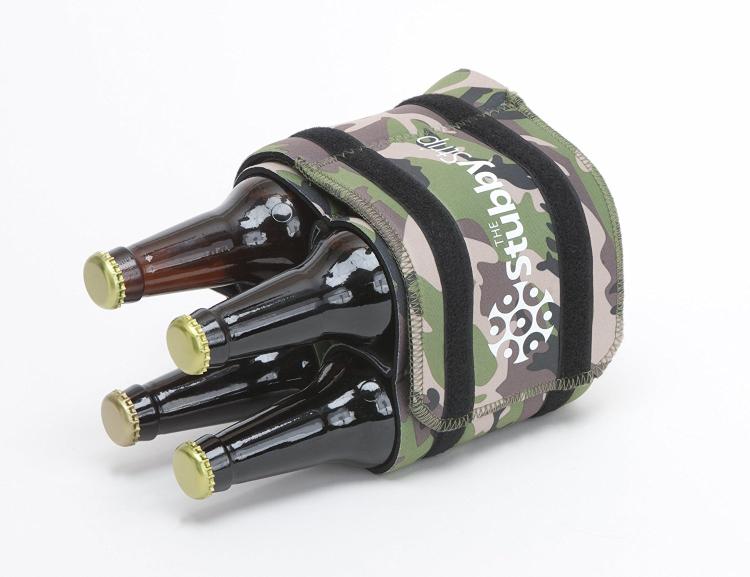 The Stubby Strip comes in a bunch of different patterns and colors to choose from, easily carries around bottles, cans, and even bottles of wine, and is perfect for tailgating, boating, fishing, hunting, camping, parties, walk around events, at the beach or pool, sporting events, and more.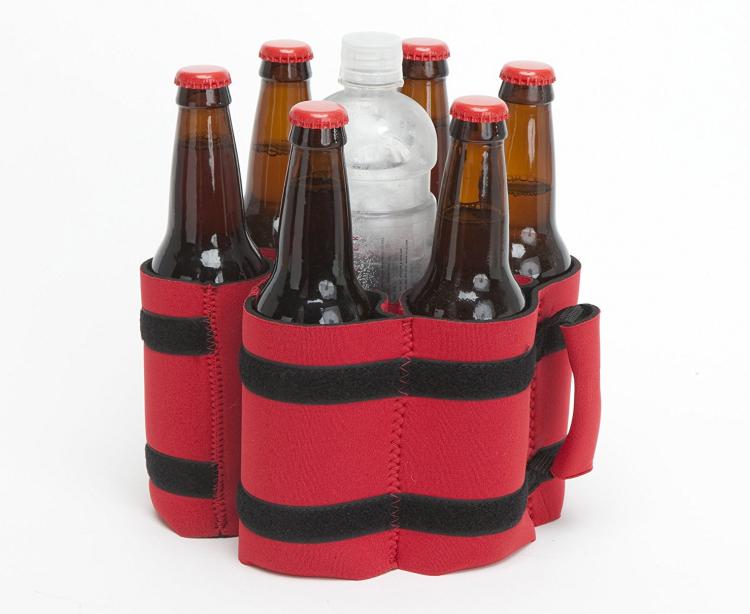 Check out the Stubby Strip 7 drink holder in action via the video below.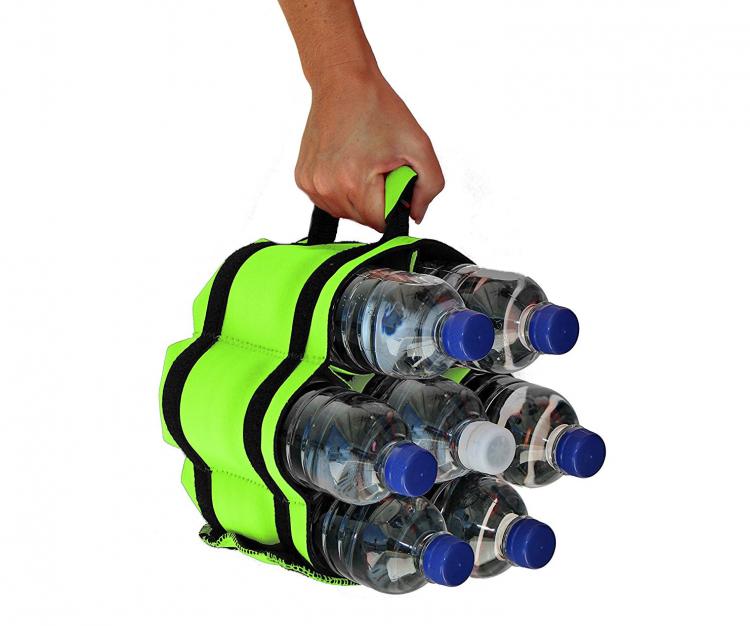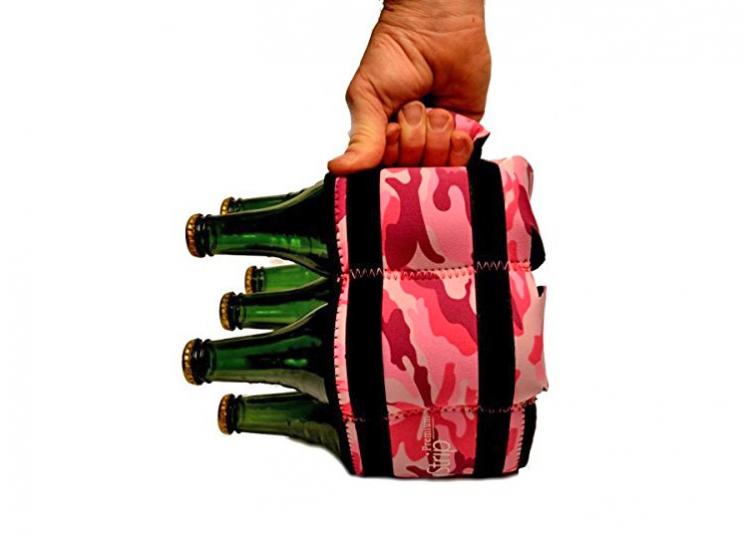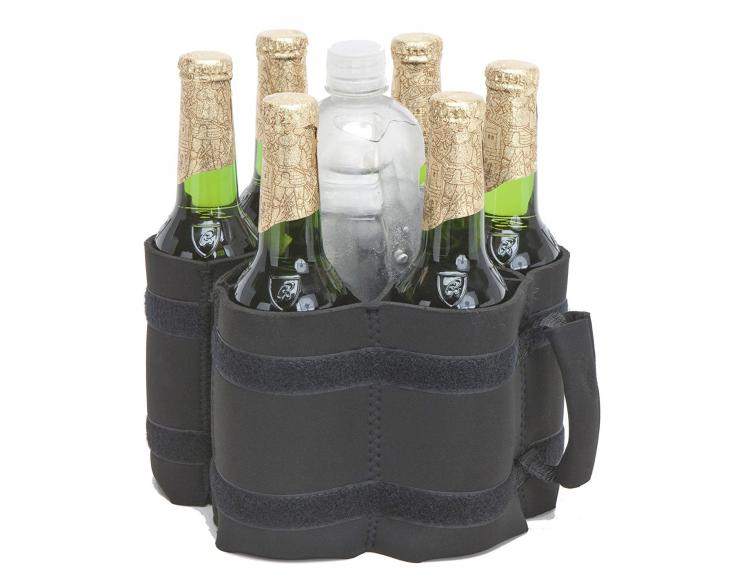 The Stubby Strip also works great for carrying around condiments for a BBQ!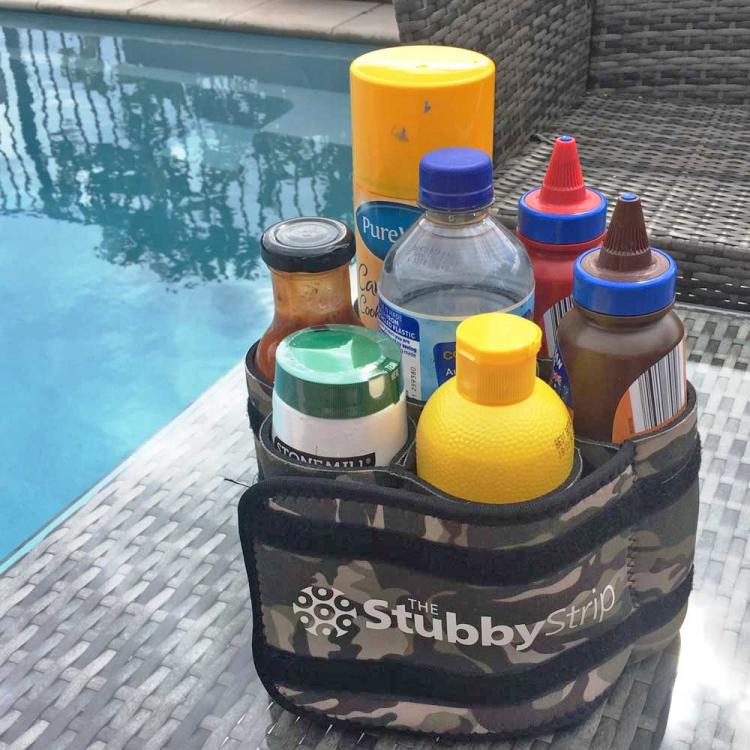 The larger wine version works great for hauling around bottles of wine, liquor, shakers, and other larger items.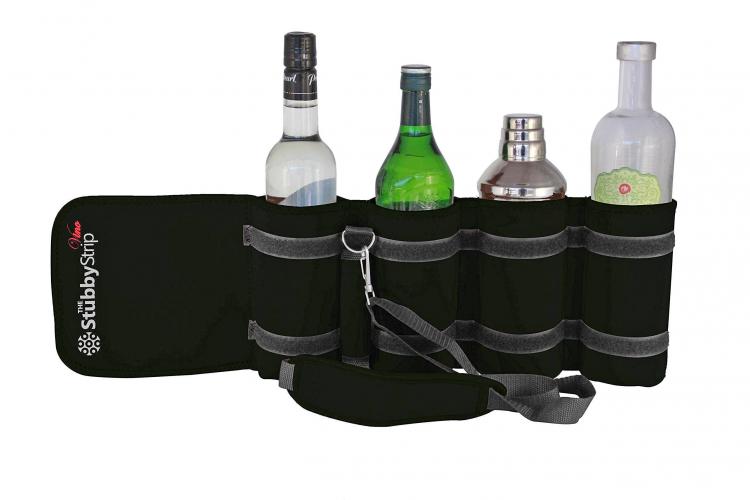 Subscribe To Our YouTube Channel