Star Wars Tie Fighter Smart Phone Car Mount
By Ryan on 06/27/2018 1:56 PM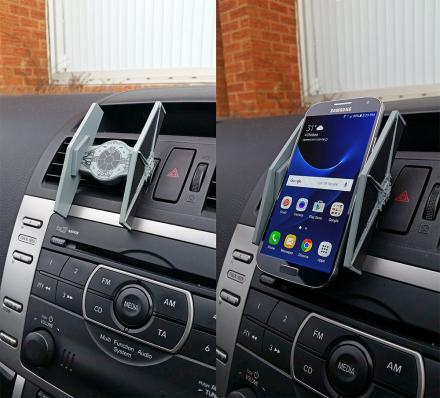 If you tend to swing towards the dark side while in the car, you may be interested in this tie fighter car mount for your smart phone. Then, while your smart phone is mounted away in your tie fighter, you can string your charger cord down into this Darth Vader car charger, then install one of these death star shift knobs, and you'll be so far into the Star Wars universe while driving, that your car might as well be hovering.
How it works is, the Tie Fighter car phone mount attaches to your car ac/heating vent, and you can then stick your phone between the wings and squeeze and it'll lock your phone in place. Since the wings of the tie fighter phone mount open and close, it fits pretty much any sized smart phone.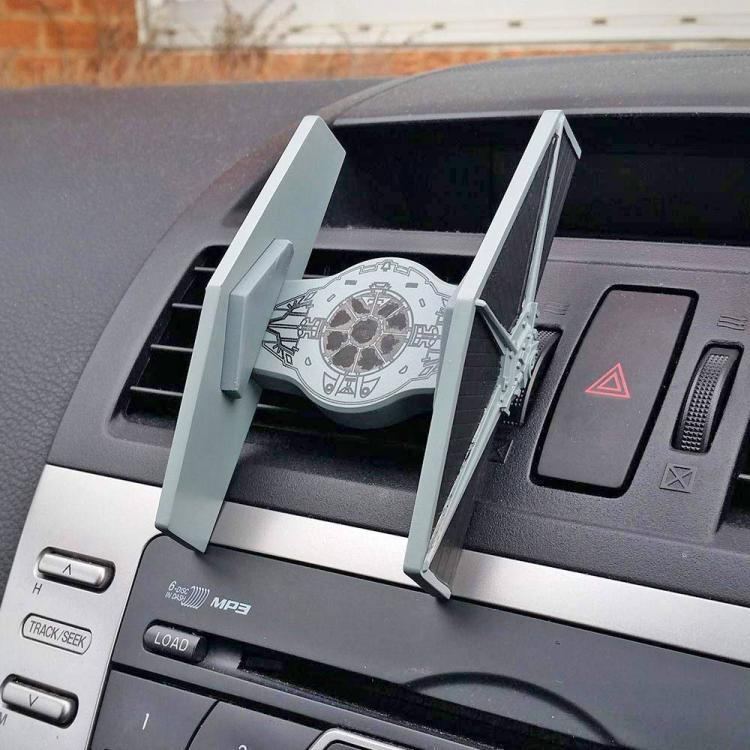 Officially licensed from Star Wars, the tie fighter smart phone car mount can be installed into any car, is great for use with hands-free calling, and GPS navigation, and you can swivel it up to 90 degrees to get the perfect viewing angle in your car.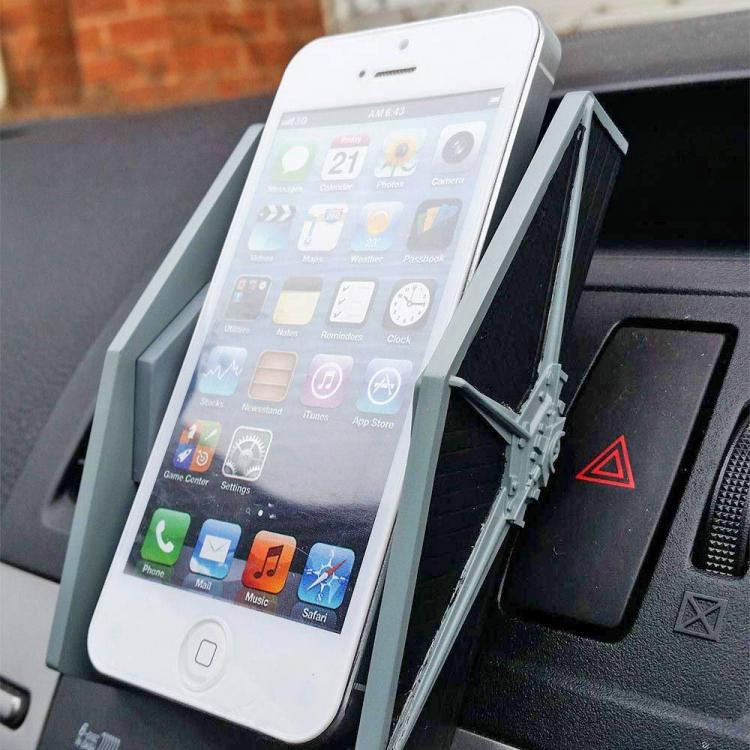 The tie fighter smart phone car mount is black and grey in color, can mount any smart phone that measures between 55-80 mm in width, and the mount itself measures 4.3 inches tall x 3.14 inches wide x 2 inches thick.