Star Wars Lightsaber Electric Salt and Pepper Set
By Ryan on 10/18/2017 8:22 AM (Updated: 07/31/2019 11:08 AM)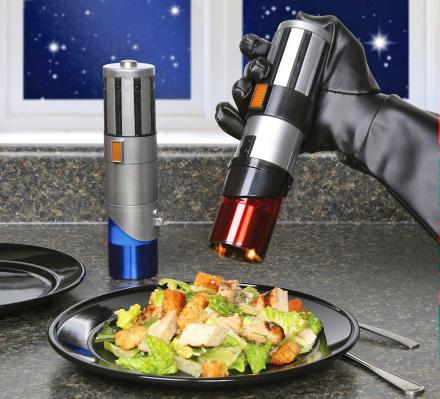 I don't normally think of myself as a Jedi in the kitchen, but when it comes to eating what others cook, I am a Jedi Master. Now I can sit at the table and earn that title for real thanks to this Star Wars Lightsaber Salt and Pepper Set. Now the force is strong at your dinner table.
The only question is, which side will you choose? The dark side or the light side? I would say that depends on what you're seasoning. On mashed potatoes I like some Jedi and Sith sprinkles, aka salt and pepper.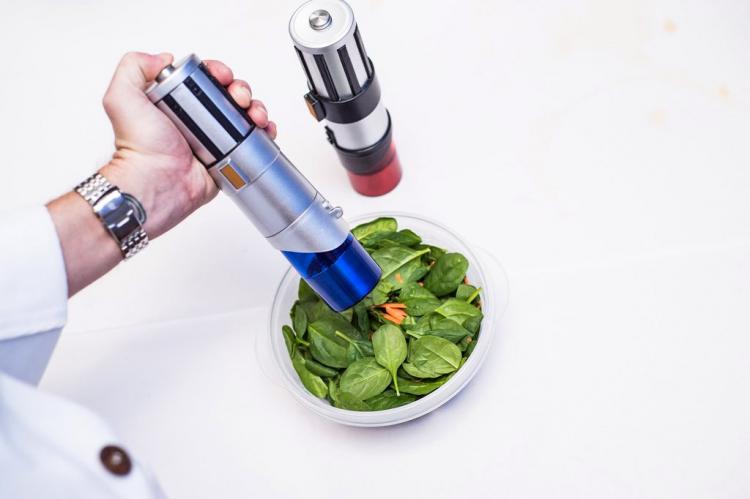 These shakers aren't just ordinary salt and pepper shakers that you have to shake with your own hand like some sort of savage. This is the future, as these will grind peppercorns and salt with the touch of a button. Just hold the button and it will automatically grind and sprinkle your seasoning on your food for you. A light turns on automatically on the shaker while dispensing, and each one runs on 4 AA batteries.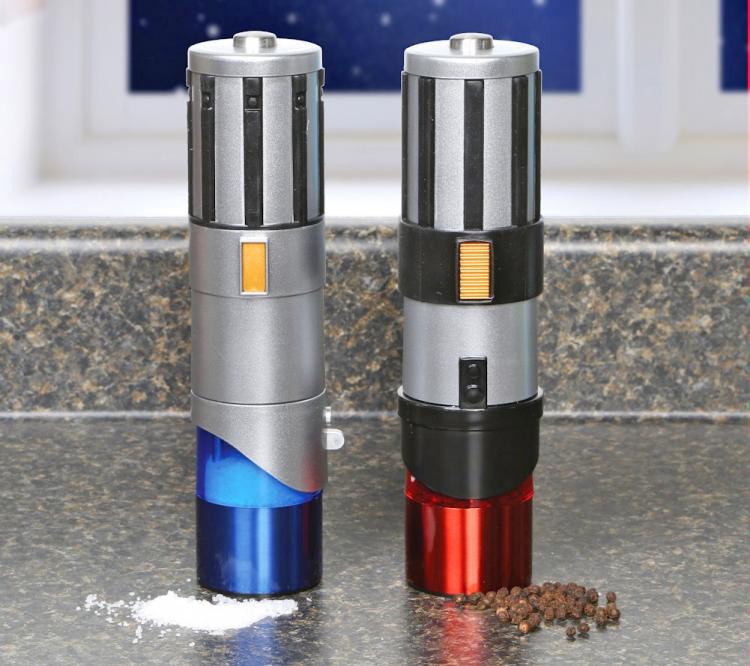 With the purchase of the lightsaber salt and pepper set you'll get 2 grinders, 1 red and 1 blue. These are not dishwasher safe as they contain electronics inside of them, and each one is made from plastic.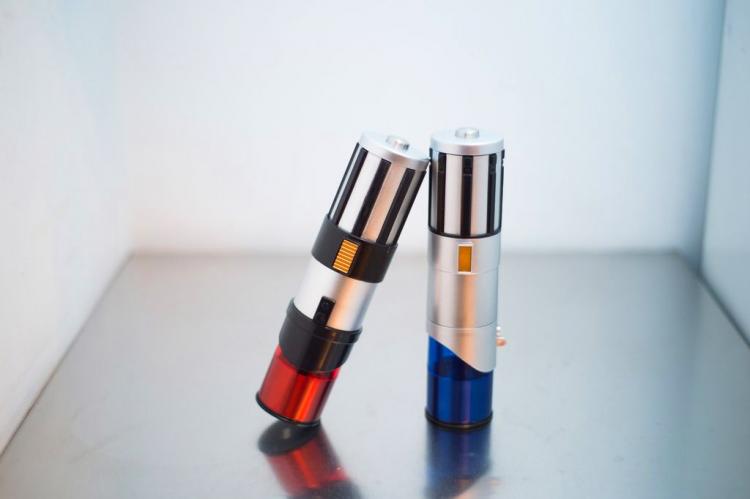 One of the lightsabers is red and the other is blue for Jedi and Sith. The shakers stand 9 inches tall and about 2 inches in diameter. You can use the lightsabers to season your food and also maybe have some fun lightsaber fights with others at the table.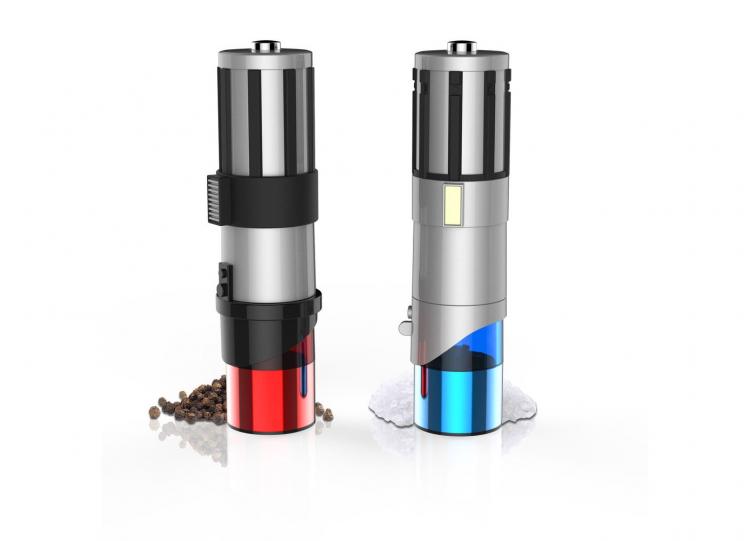 Getting salt and pepper all over the table while you're fighting and your mom is yelling? A Jedi cares not of these things.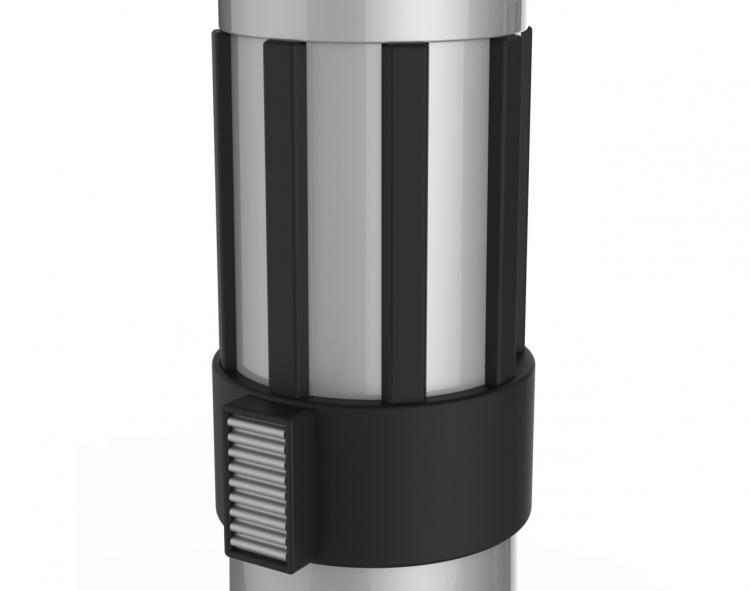 The Star Wars themed salt and pepper set come with a ton of cool and unique design details that make them look just like a real (miniature version) lightsaber.