Star Wars Baby Mobile
By Ryan on 12/11/2017 11:13 AM (Updated: 04/13/2019 7:48 PM)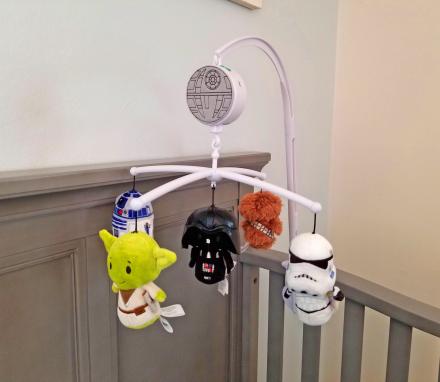 I've said it before and I'll say it again. It's never too early to introduce your kids to the Star Wars universe. Minus the prequels in my own humble opinion. I still shudder at that acting. And Jar Jar Binks. And... Anyway, now you can expose your kids to the same excitement and thrills that you experienced as a child while watching the Star Wars movies. This Star Wars Baby Mobile is the perfect first step.

See our full Star Wars Gift Guide for more
Hang the Star Wars mobile over their crib and they will not only be dreaming of these characters, but it'll also be considered their very first Star Wars toy. It'll surely get your baby into the Star Wars universe before they've even seen the fantastic movies!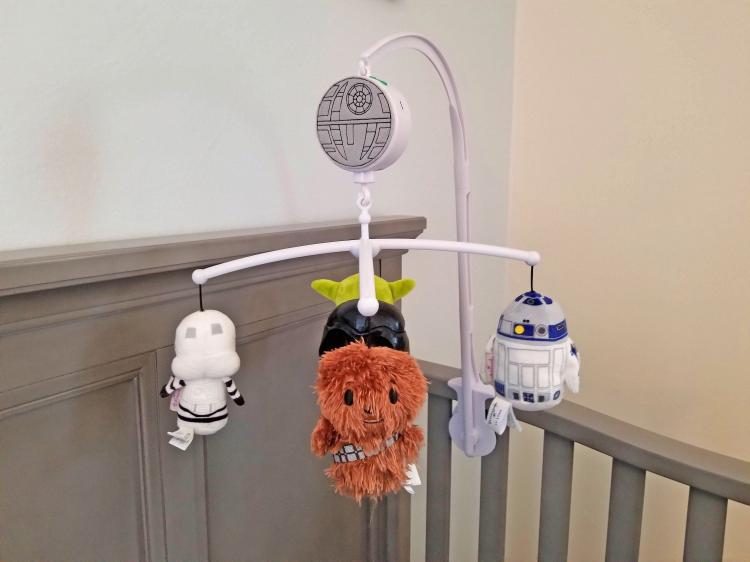 The hanging Star Wars themed crib mobile even plays music, Star Wars themed music for that matter! It comes with 10 Star Wars themed lullaby songs. So you'll get your baby hooked to those catchy Star Wars themes before they're even eating solid foods!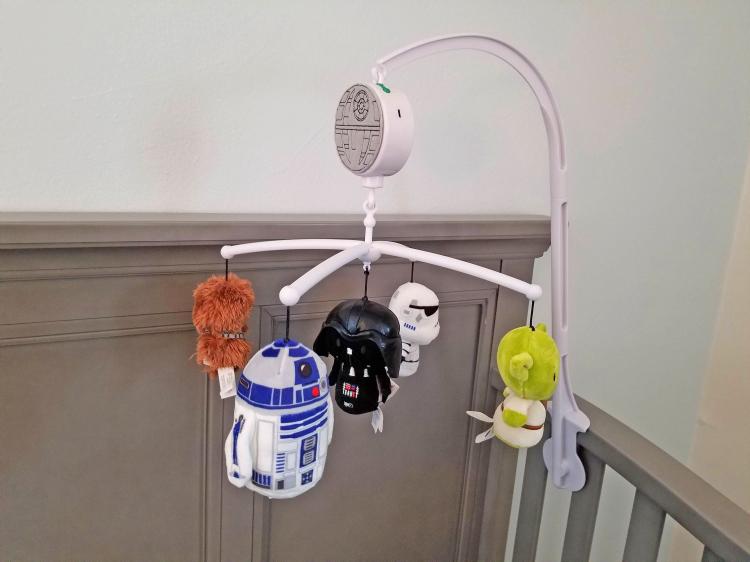 The Star Wars baby mobile has 5 hanging Star Wars characters that dangle from the ends of the mobile (and one in the center), and the company that makes it allows you to choose which 5 characters you want. A plush Death Star is also included in the mobile that gets placed right over the music box.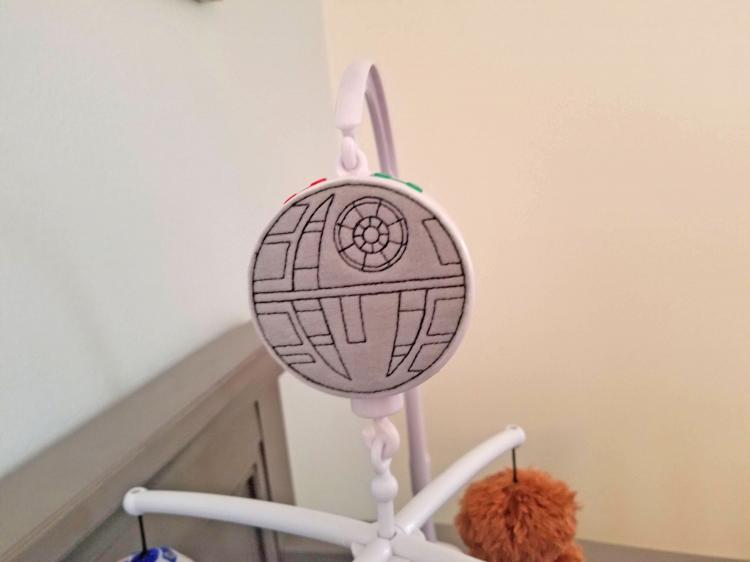 The 128 MB music box has 10 Star Wars themed lullaby songs already installed, and you get a USB cable so that you can change the songs and add in your own custom tunes to be played from the crib mobile. The Star Wars baby mobile arm is about 34 inches long, but is made in sections, so it can be smaller if you need it to be. Your little Padawan is going to love this first taste of a much larger world.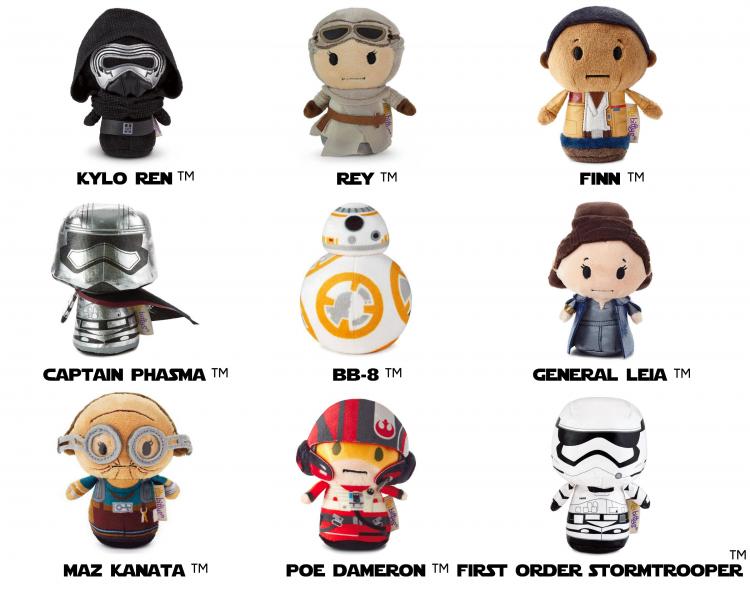 You can get the following characters in plush form to customize the baby mobile to your Star Wars needs:
Yoda
Darth Vader
Stormtrooper
R2-D2
C-3PO
Chewbacca
Admiral Ackbar
Greedo
Boba Fett
Kylo Ren
Rey
Finn
Captain Phasma
BB-8
General Leia
Maz Kanata
Poe Dameron
First Order Stormtrooper
The Last Jedi Kylo Ren
The Last Jedi Rey
Sabine Wren
Ashoka Tano
BB-9E
Ewok Buddies (Comes as a set of 2. You will need to choose 3 more characters)
Wampa Hoth Collection (Comes as a set of 4. You will need to choose 1 more character)
Luke/Obi Wan Collection (Comes as a set of 4. You will need to choose 1 more character)