Squirrel Shaped Travel Neck Pillow
By Ryan on 10/21/2016 7:18 AM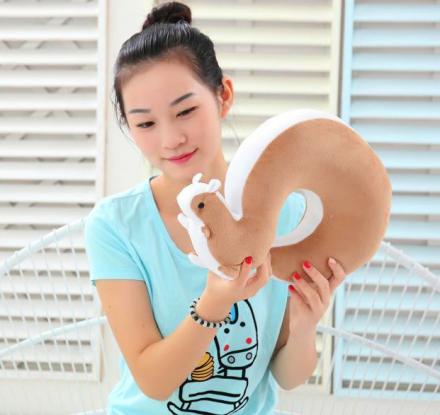 When traveling on long flights it's nice to have a neck pillow that will keep your head from flopping around and eventually resting on the person next to your for the duration of the flight. What would be even better is if your travel pillow took the form of a squirrel. Not only because it would make your whole nap on the flight that much more precious, but then you have a little buddy to talk to if and when you wake up scared and alone.
A perfect gift idea for frequent travelers, the squirrel shaped neck pillow features a little squirrel on the end in which the entire pillow that wraps around your neck is supposed to be the squirrel's long and fluffy tail. Great for use on a plane, in the car, a bus, train, or ship, the squirrel shaped neck pillow will always have your back... well... neck that is.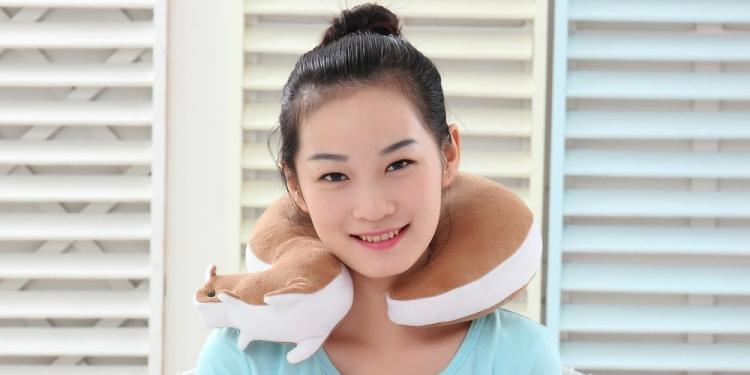 The squirrel shaped travel neck pillow is made from cotton and super-soft fabric, is brown and white in color, and measures 13 inches wide x 13 inches tall x 4 inches thick.