Spoon Buddy - Multi-Function Suction Cup Cooking Spoon Holder
By Ryan on 01/09/2019 12:07 PM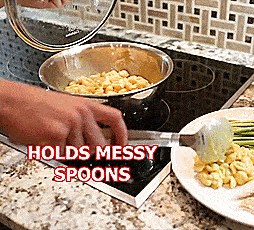 Whenever I'm cooking something and set the spoon on the counter, my face starts to grimace as I know I'm going to have to not only clean that counter later, but also at how the spoon might pick up something nasty from the surface of the counter. Luckily someone invented this handy little cooking spoon holder that suctions onto the counter, your lid, or really anywhere with a suctionable surface. It's called the "Spoon Buddy", and it'll surely make cooking a whole lot less messy.
How the Spoon Buddy works is, the bottom of the device has a suction cup that'll stick to most kitchen surfaces. Then just rest your spoon inside, and there's a little notch on the inside that'll keep your spoon upright without it falling out of the holder.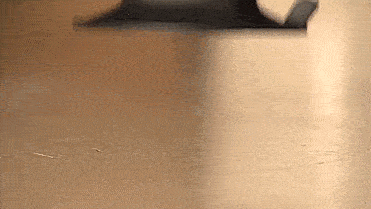 The Spoon Buddy fits most kitchen utensils including large spoons, serving spoons, ladles, tongs, and more, and can even be attached right to the top the lid your cooking with for extra cleanliness and ease of use. It'll keep your cooking utensils off of the germ filled surfaces you usually set them down on, and make the clean-up process after cooking much easier to deal with.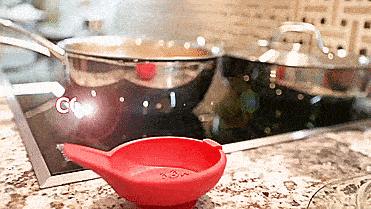 Not only is the Spoon Buddy a brilliant cooking spoon holder that keeps your kitchen surfaces clean while cooking, but it also functions as a jar opener by giving you a better grip, a hot pad alternative for taking off hot lids, plus it holds a perfect 1/2 cup so you can use it as a measuring cup if need be.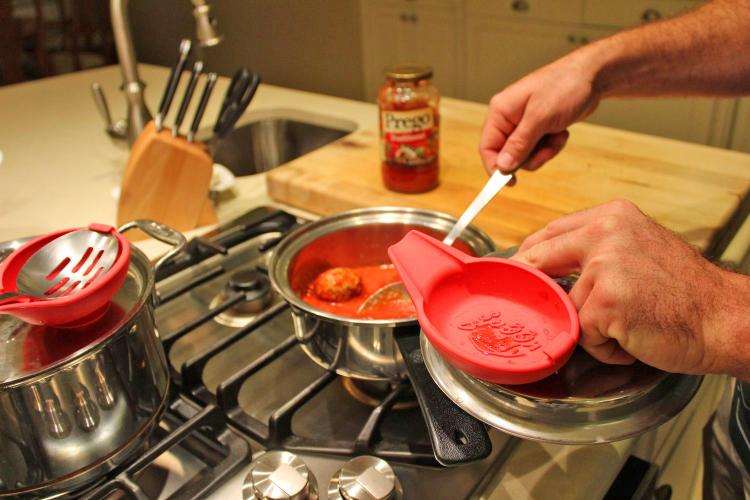 The Spoon Buddy is made from heat-resistant BPA-free silicone that's non-porous and won't harbor any bacteria, is dishwasher safe (top rack only) so you can quickly toss it in for easy cleanup, and comes in a few different color options to choose from.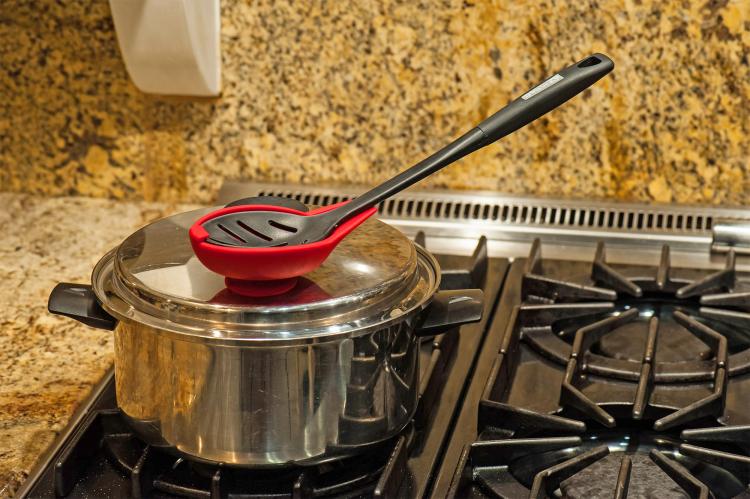 Check out the Spoon Buddy suction cup cooking spoon holder in action via the video below.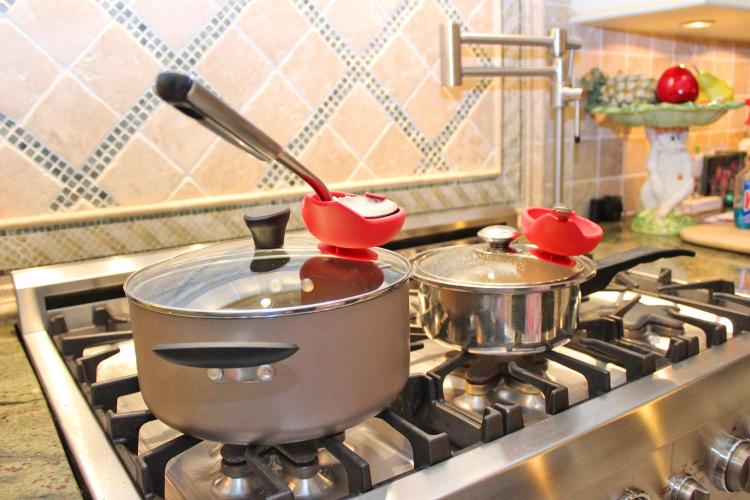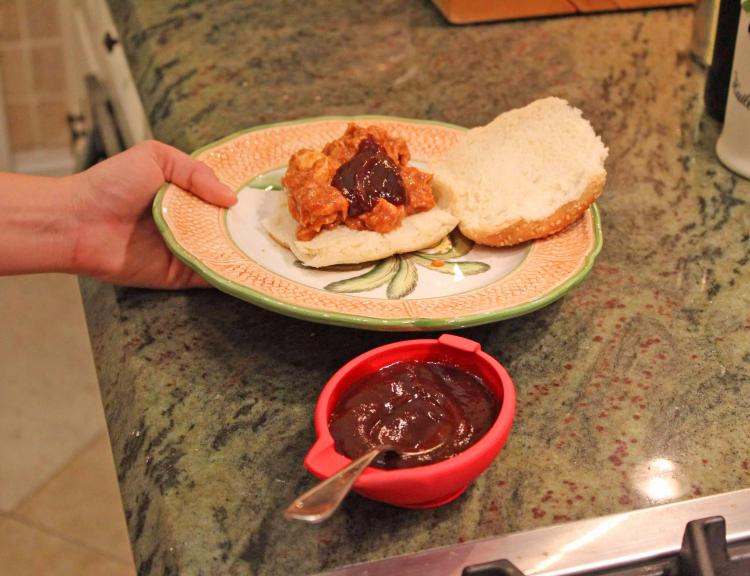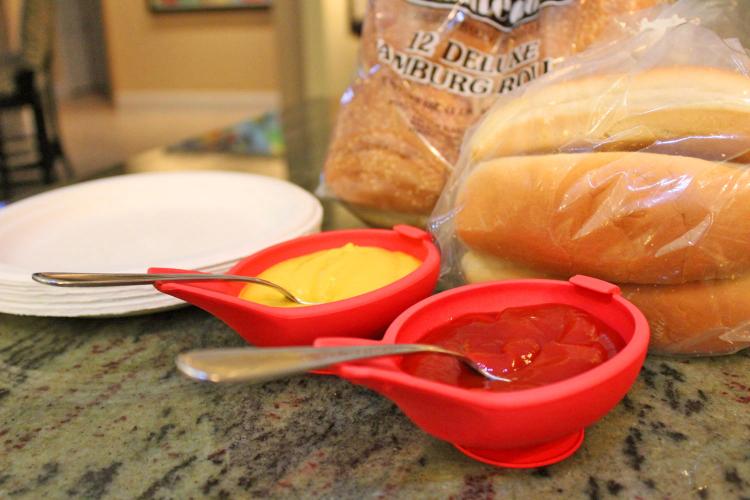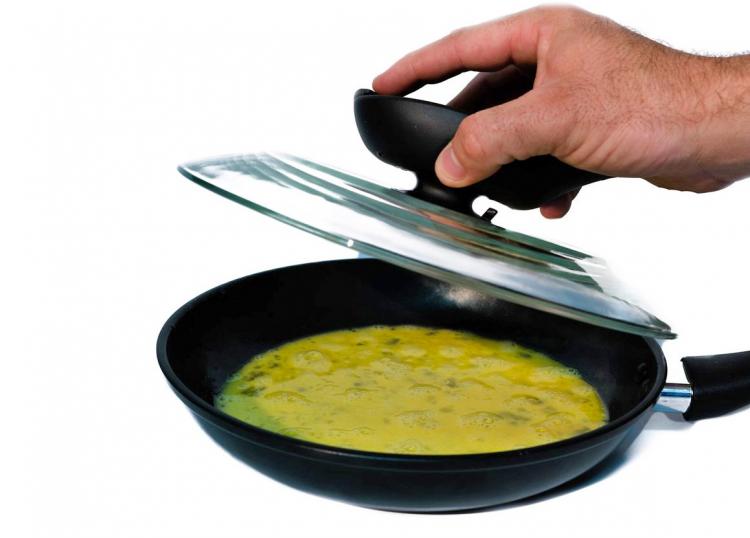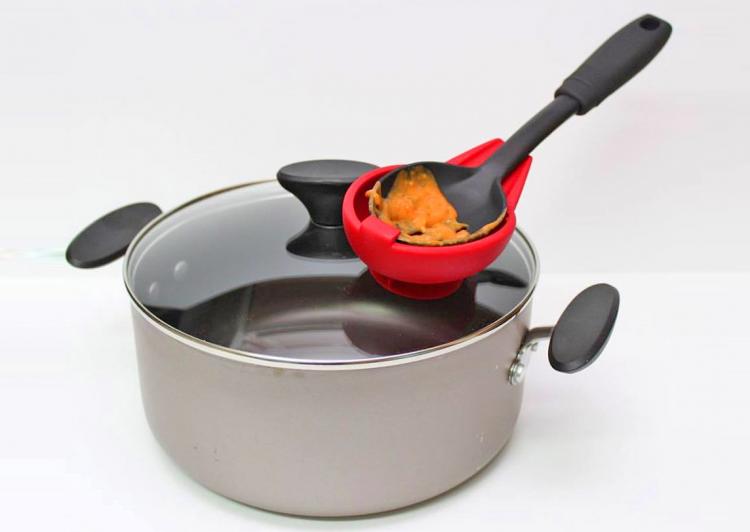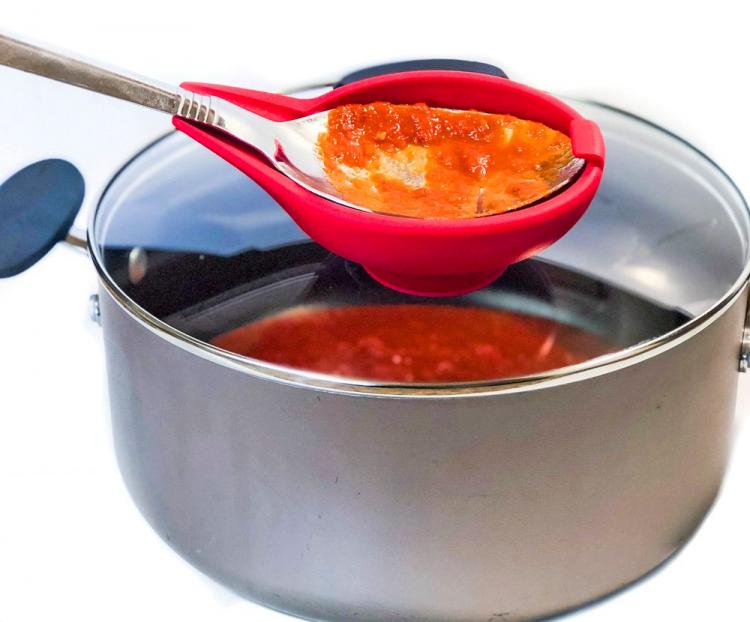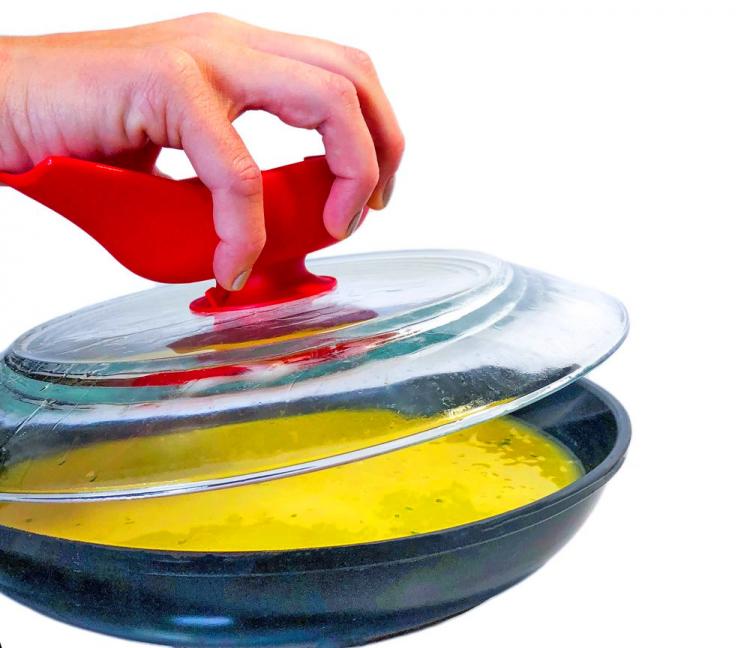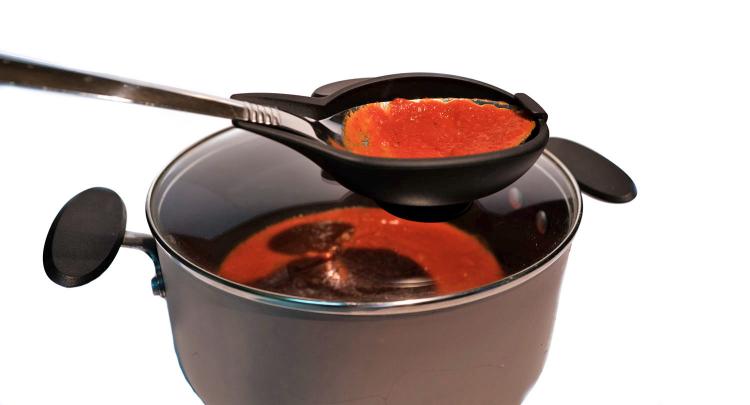 Subscribe To Our YouTube Channel