SpinTales Enchanted Duvet: An Interactive Blanket That Works With an iPad
By Ryan on 10/27/2017 10:59 AM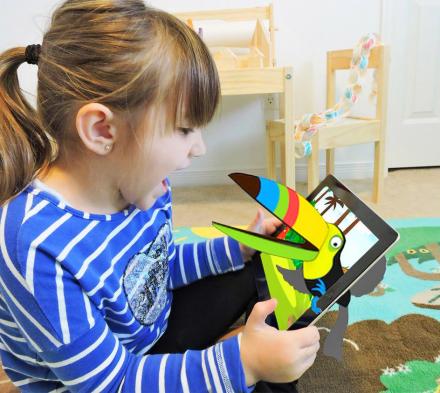 Need a bedtime story told by your blanket? There's an app for that. These days our technology looks more and more like magic. Take the SpinTales Enchanted Duvet for example. It's an interactive blanket that works with an iPad to tell stories and do other activities. This duvet is actually an enchanted wonderland! This beautifully illustrated twin duvet set for a kid's bedroom comes to life.

Versions: Duvet | Rug
This unique story-telling blanket has three interactive stories that you can read, touch and play, including Little Red Riding Hood, Three Little Pigs, and Jack And The Beanstalk. You and your child already know these stories, but you have never seen them come to life like this before.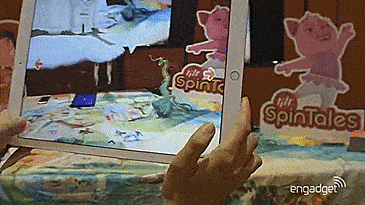 Incldued with the purchase, you get a twin duvet cover and a standard pillow sham made out of 100% Cotton Sateen, with a 300 Thread Count. You then download a free iOS and Android app that will interact with the duvet.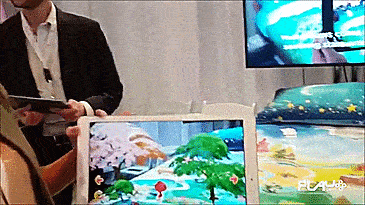 With the free app, you of course get the three previously mentioned stories that unlock the hidden magic in the Enchanted Duvet. Not only great for stories, there's also interactive activities that you can do with the app and the duvet, including making your own forest, building a house of sticks, and feeding a giant!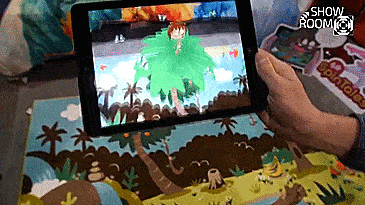 To use the interactive duvet just match the augmented reality markers in the app to the designs printed on the duvet, then the hidden 3D characters are unlocked and brought to life. This makes bedtime fun again.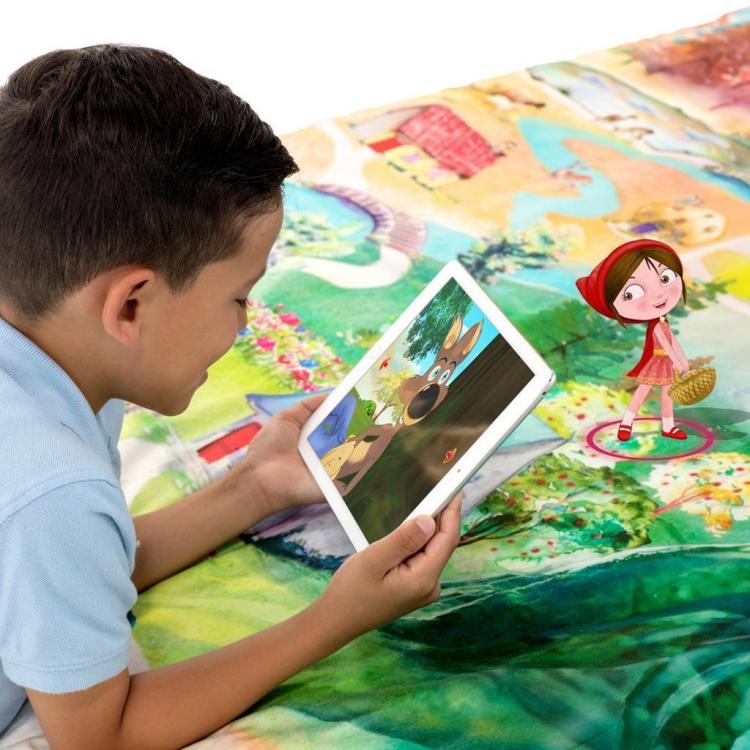 Check out the unique interactive duvet covers that works with an iPad in action via the video below.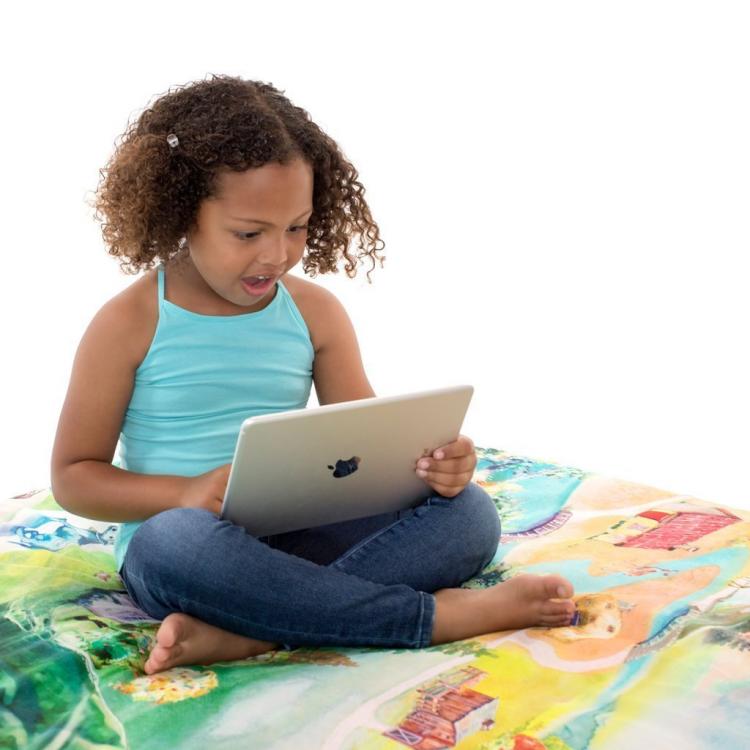 The same company also makes a rug version that does the exact same interactive activities! Instead of using your iPad on your bed to tell stories, you can do it on a rug in the playroom!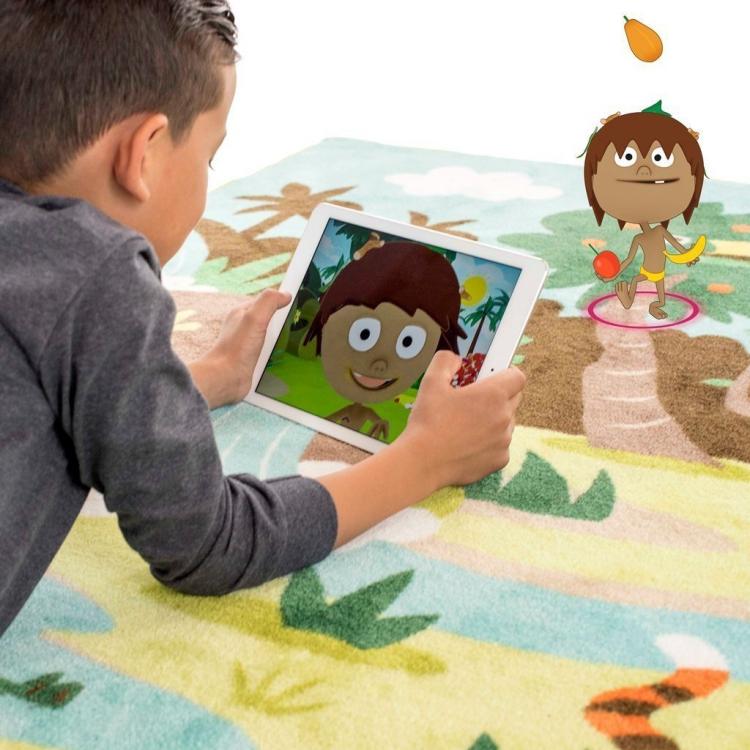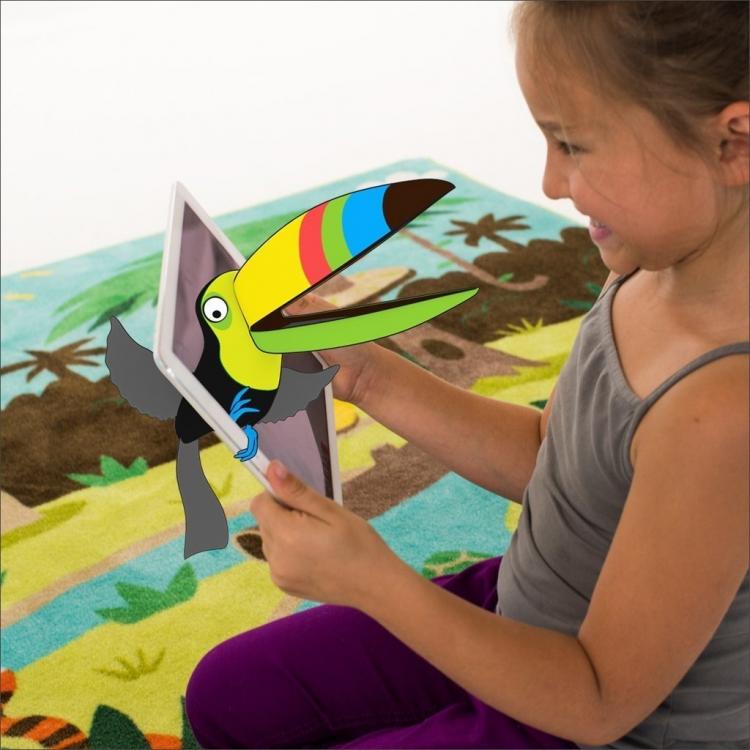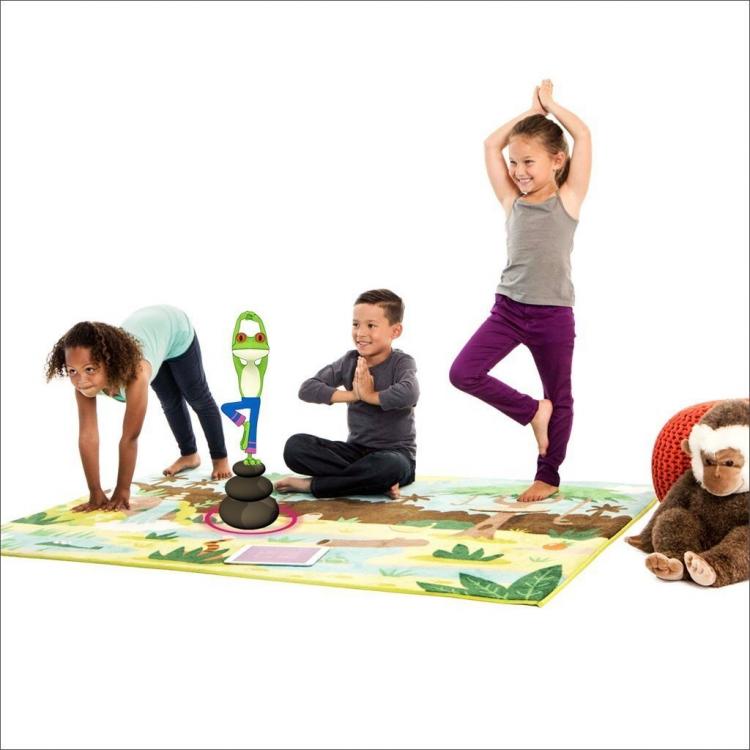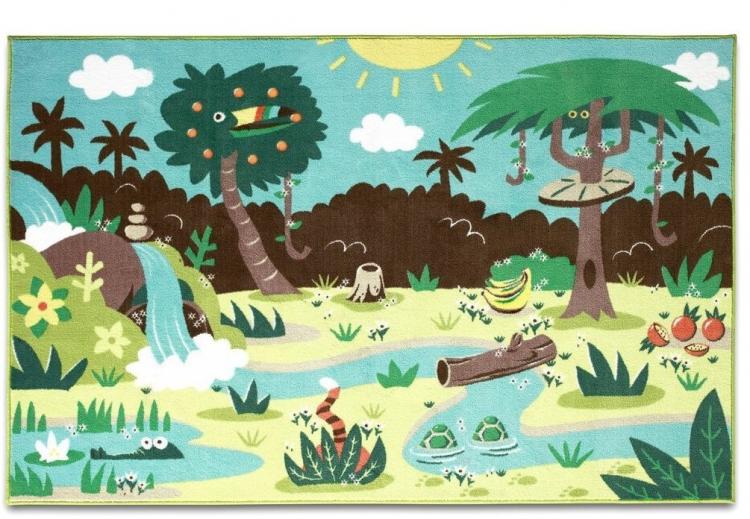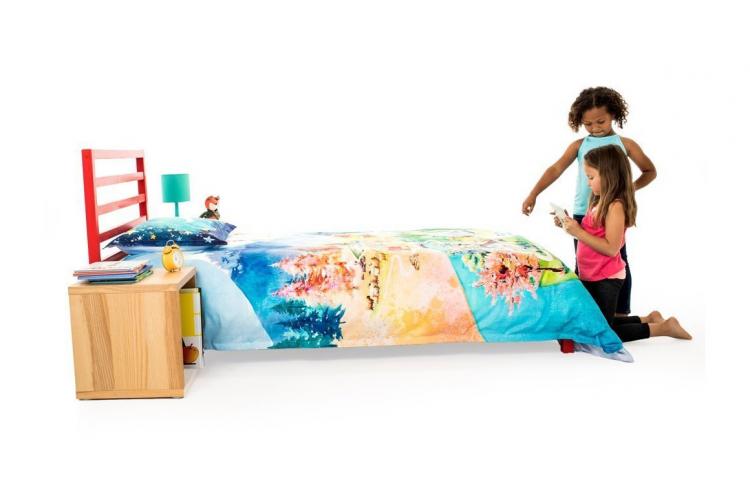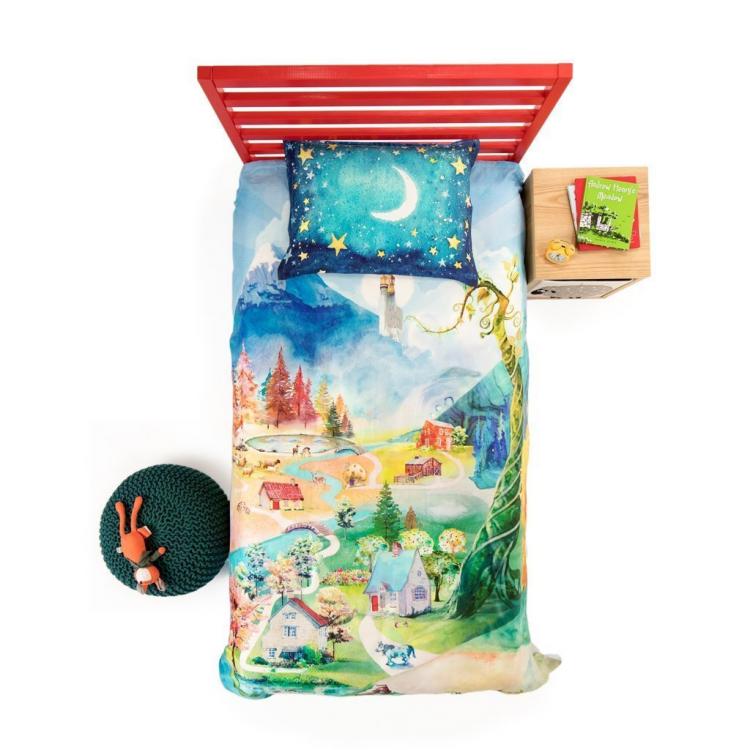 Subscribe To Our YouTube Channel