This Camping BBQ Grate Mounts Right Onto Your Rear Spare Tire To Save On Space
By Ryan on 10/26/2022 3:09 PM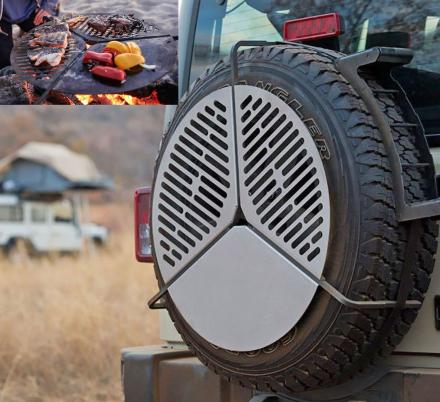 You may recall the Swedish Log Stovetop that creates a little stove-top right over a flaming log, but this new portable BBQ grate might just take the cake as far as a portable cooking area while camping! It's called the Spare Tire Mount BBQ Grate, and mounts right over the spare tire in your car when not in use.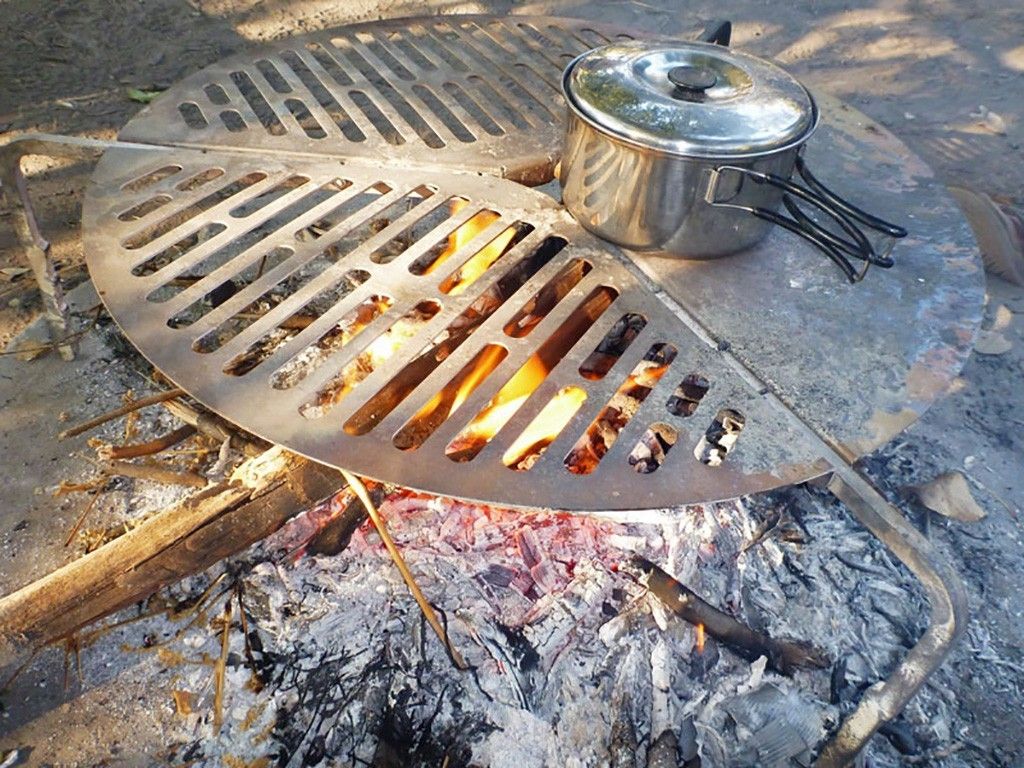 This unique BBQ grate can be used a raised grilling grate when you start camping, and then placed right over your spare tire when it's time to go. It also makes a great piece of survival gear if you need to make some food over a fire in an emergency.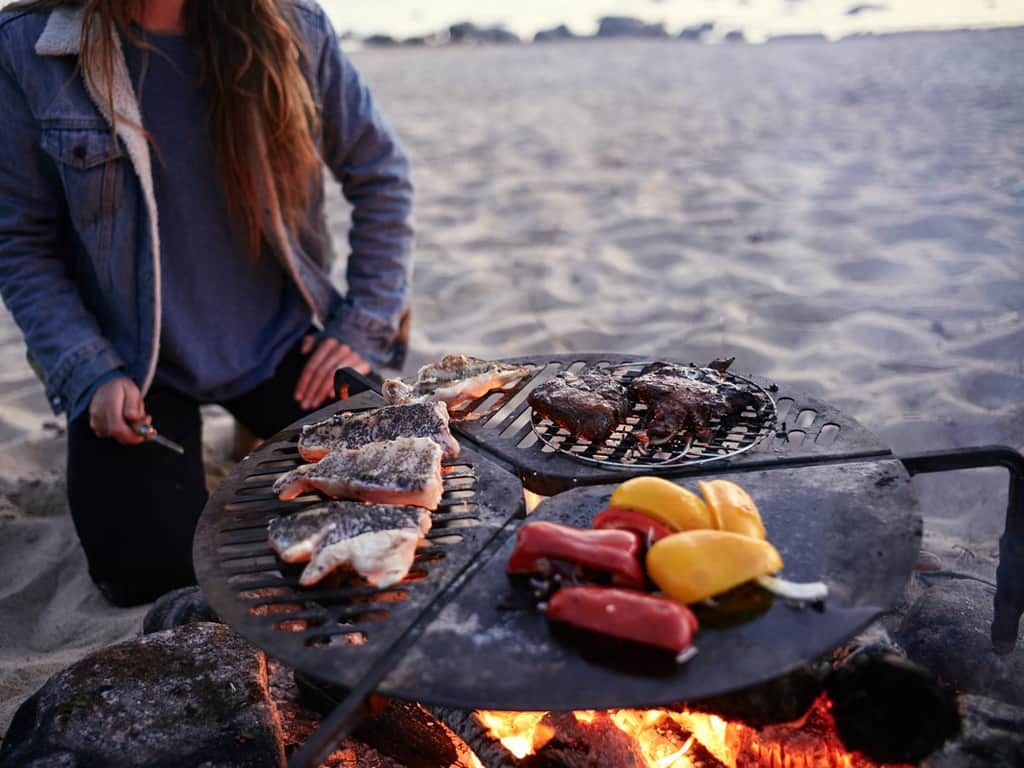 Whether your spare tire is located on the back of your truck or SUV like some Jeeps and vehicles, or it's just under your trunk area, it'll slide right around your tire to take up practically no room when not in use.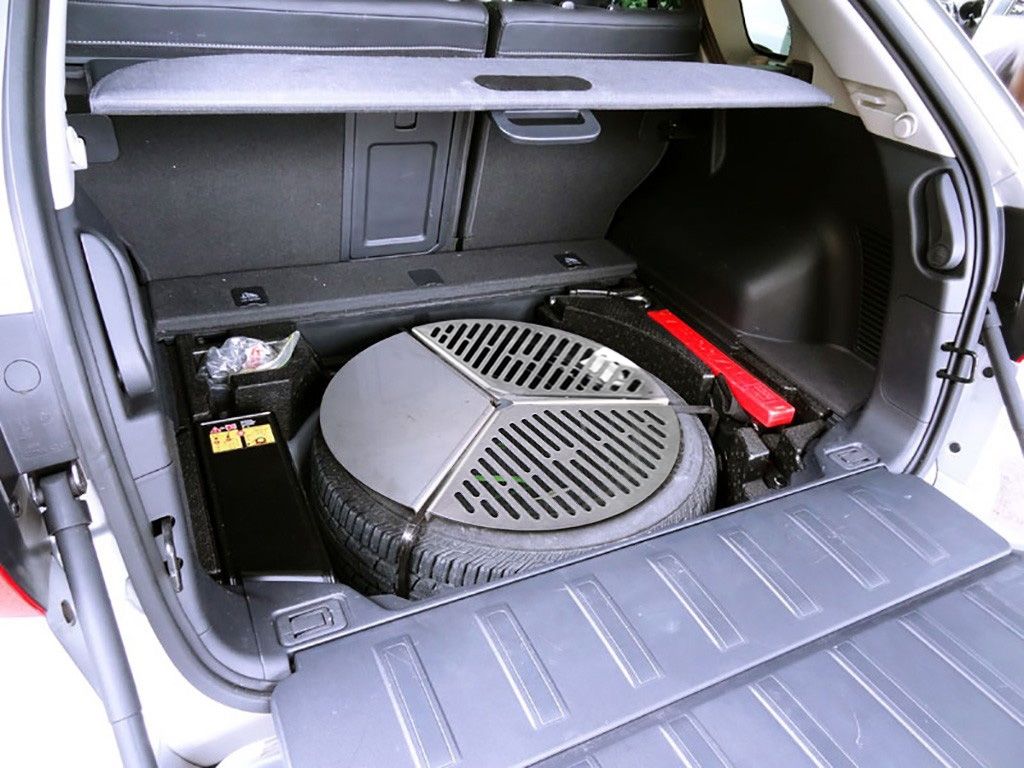 Not only that but it also folds up super small if you happen to not have a spare tire.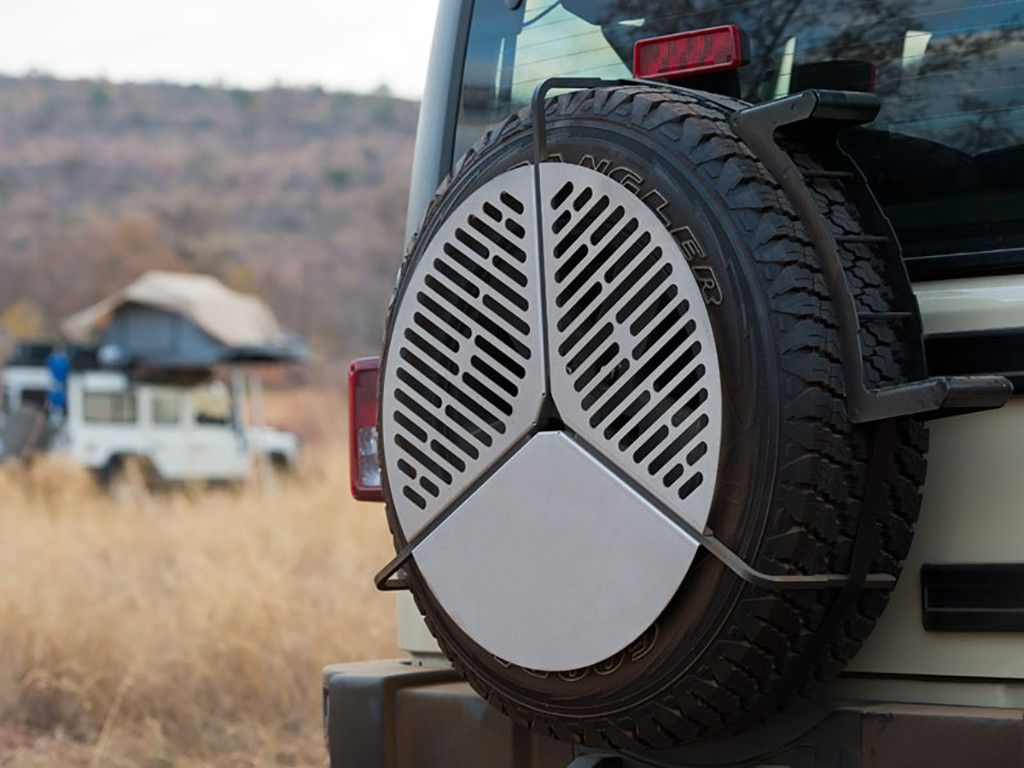 A perfect gift idea for the outdoorsy type, off-roaders, and camping lovers, the spare tire BBQ grate is made from a laser cut 3CR12 stainless steel grill that sits atop aluminum legs.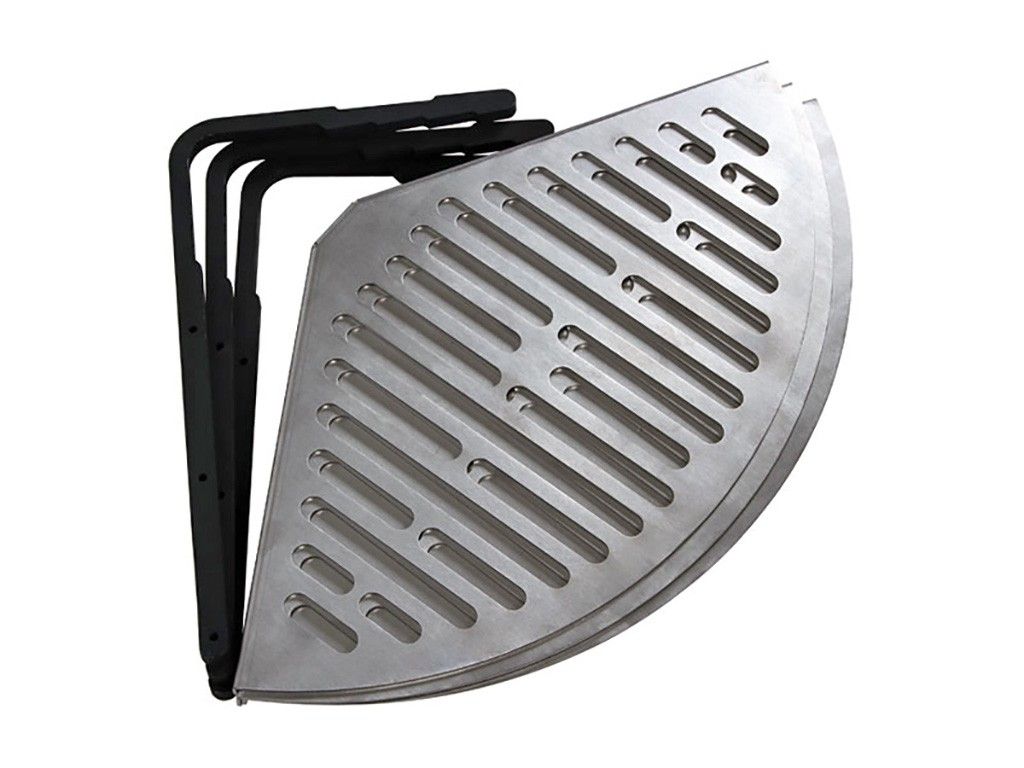 The BBQ grate then contains 2 types of cooking areas, including a grill area for cooking meats, potatoes, veggies, etc, along with a griddle section for heating water, cooking pancakes, eggs, and more.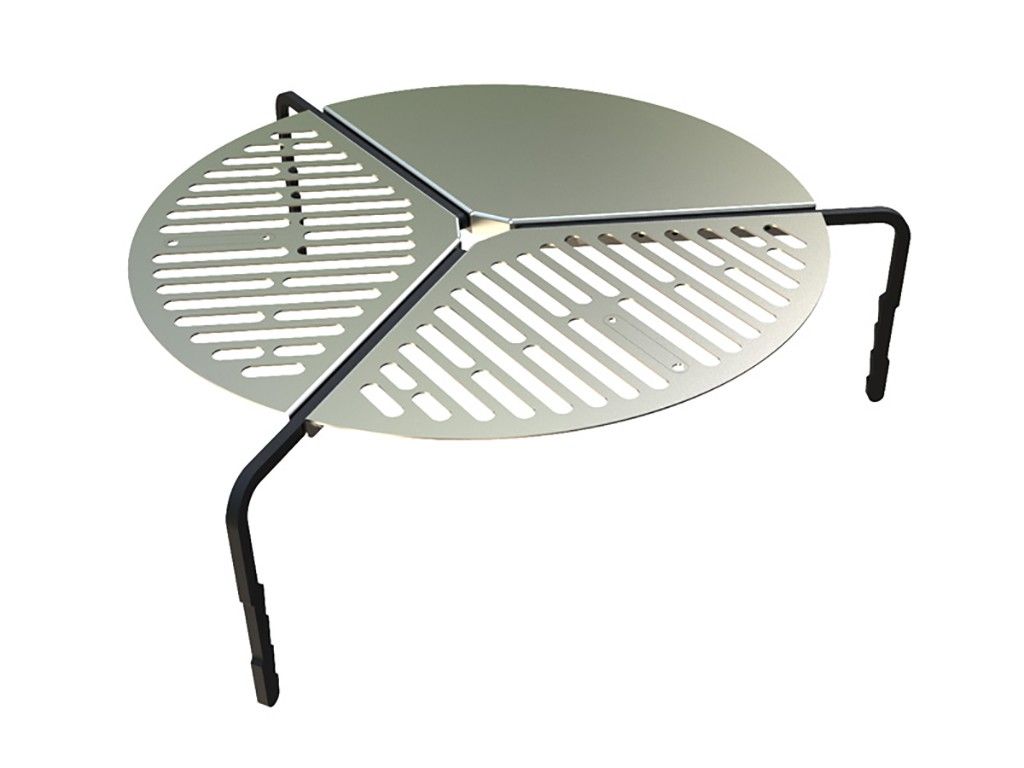 Since the legs on the mount are expandable, the spare tire mount BBQ grill can fit tires sizes anywhere between 29-35 inch tires, it measures 8.6 inches tall 37.4 inches in diameter (at max), and it weighs 9.9 lbs. The device offers a cooking area that measures 23.6 inches in diameter, so there's plenty of space to cook a large meal!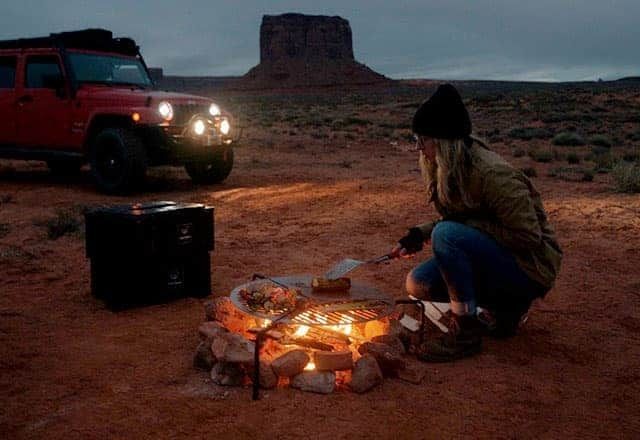 You can snag this spare tire mounted BBQ grate from their website for around $235 bucks!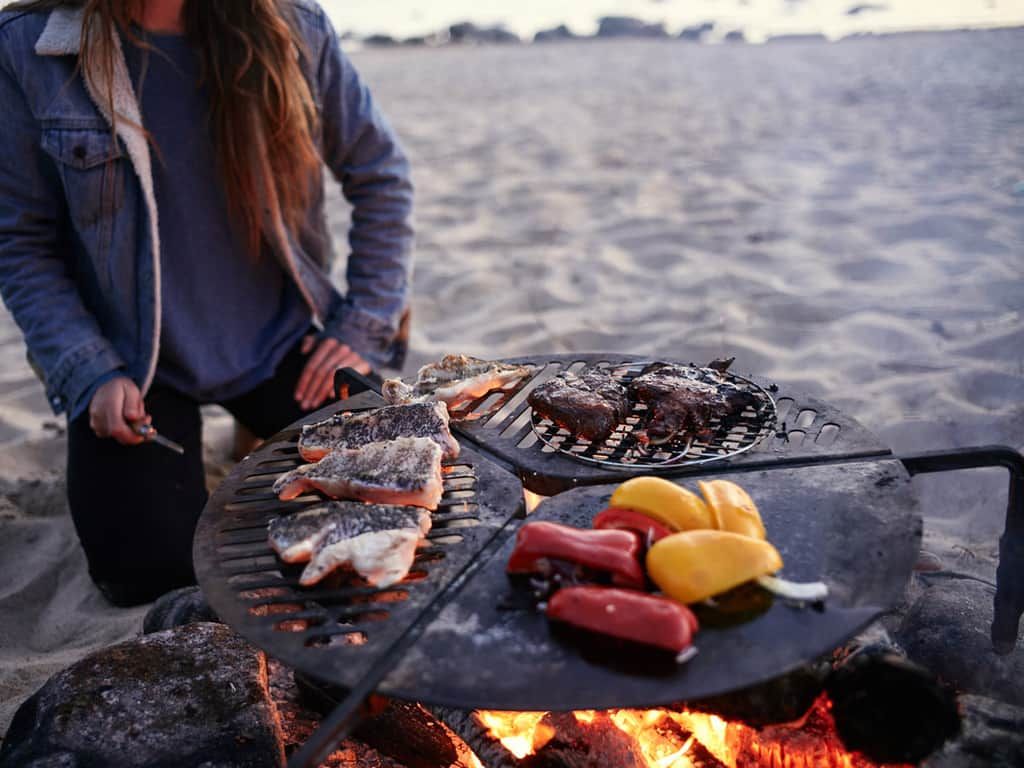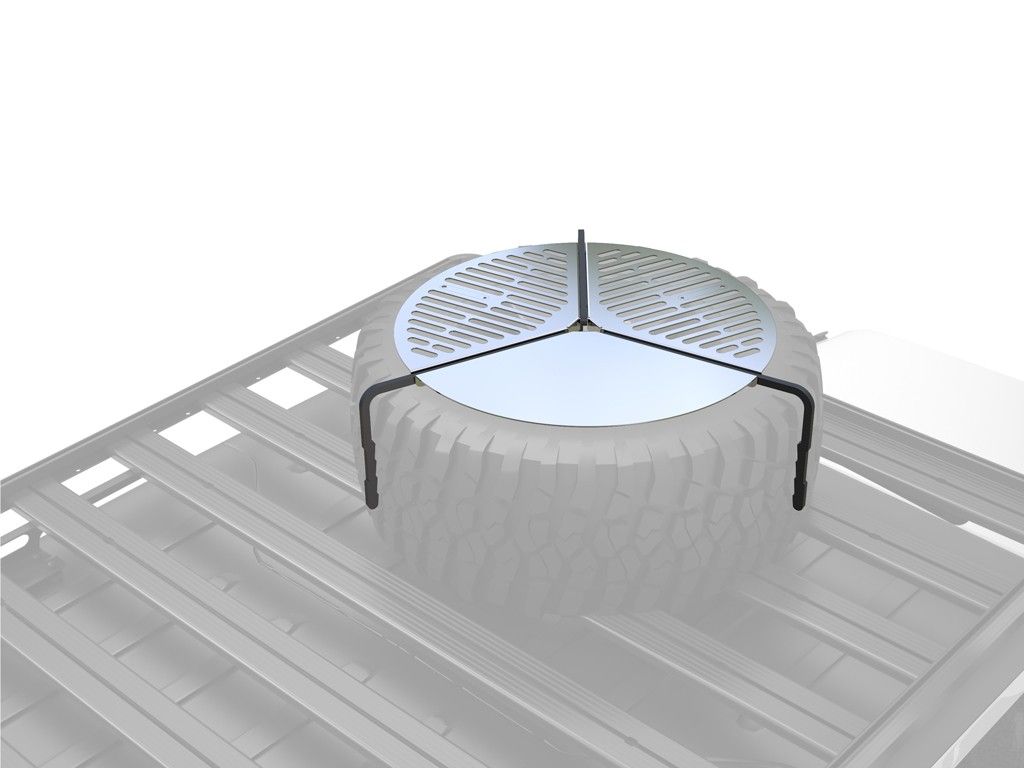 Check out the spare tire mounted camping grate in action via the video below!
Subscribe To Our YouTube Channel