These Solar Pool Flowers Absorb Sunlight To Heat Up Your Pool Water
By Ryan on 07/13/2021 8:07 AM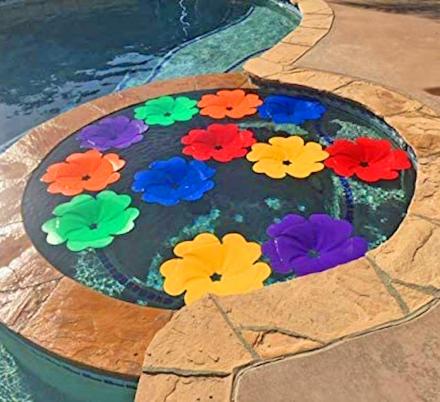 In the summer, having your own pool is a huge privilege because it's a personal space you can cool down as you down beers or cocktails. It's a good way to get distracted from the searing summer heat. If you're one of those who are conscious about cold pool water, testing the temperature of the water with your feet before dipping in, I got news for you. These solar-powered solar pool flowers are everything you need to heat up your pool. They use the natural energy of the sun to warm up your pool, and they look like floating lily pads.
These solar pool flowers are in a pack of 12 and have a diameter of 22 In. Their design is in such a way that they will fill up with water and so they will hold in your pool even on days when the wind is too much. The size of these pool flowers allows for easy movement in your pool even when you're swimming. They will work for almost any pool size, although depending on the size, more than one set of 12 may be needed to properly heat up the pool. They are convenient and stylish while promoting sustainable living.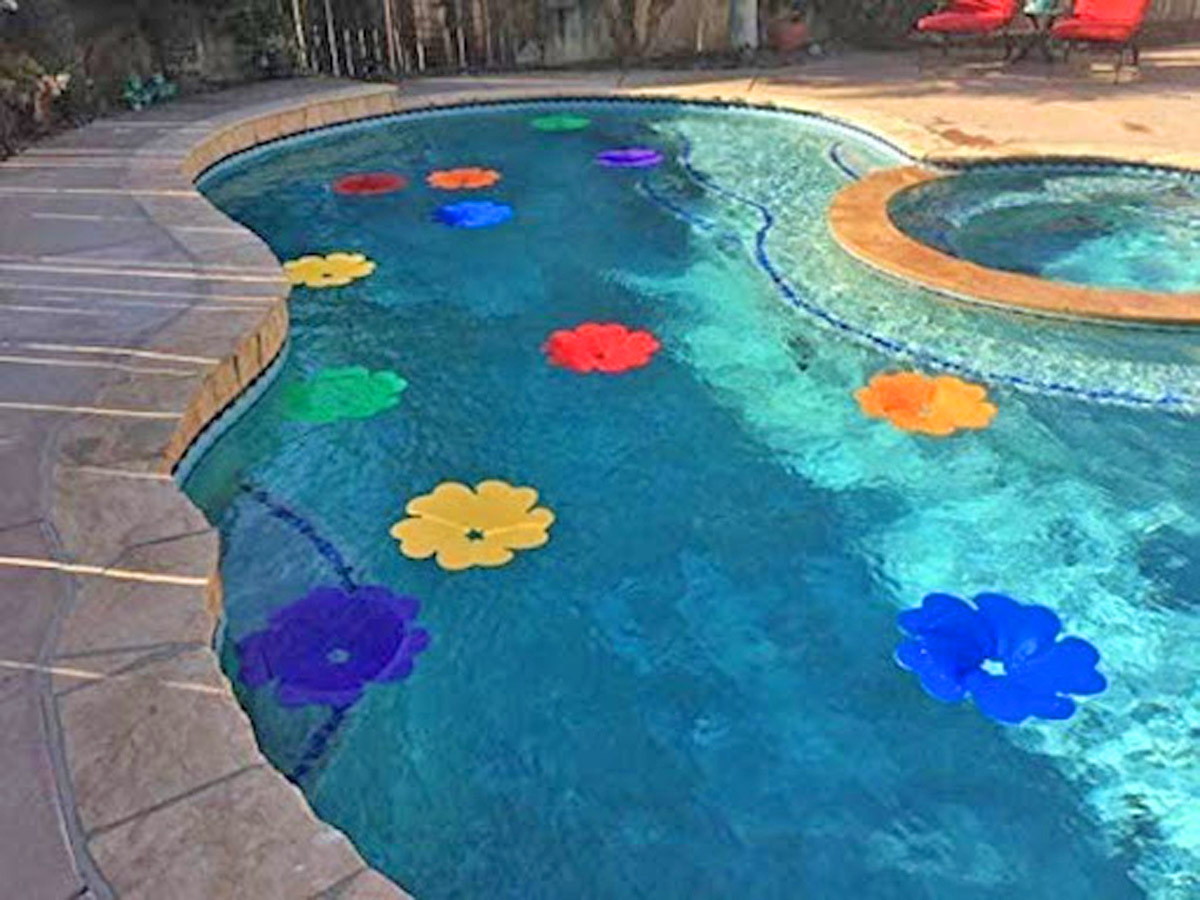 Choose from three color options; Black, Blue, or a rainbow set. Each individual solar pool flower is lightweight, resistant to constant impacts, and is made from recyclable plastic. You just throw them into your pool and start enjoying the temperature difference. Give it some time before they absorb sunlight and subsequently heat the water. Also, the intensity of the sun will determine how fast the water gets heated up. This is a beautiful and eye-pleasing way of warming up your pool especially if you order sets with different colors. Your swimming pool will look great!!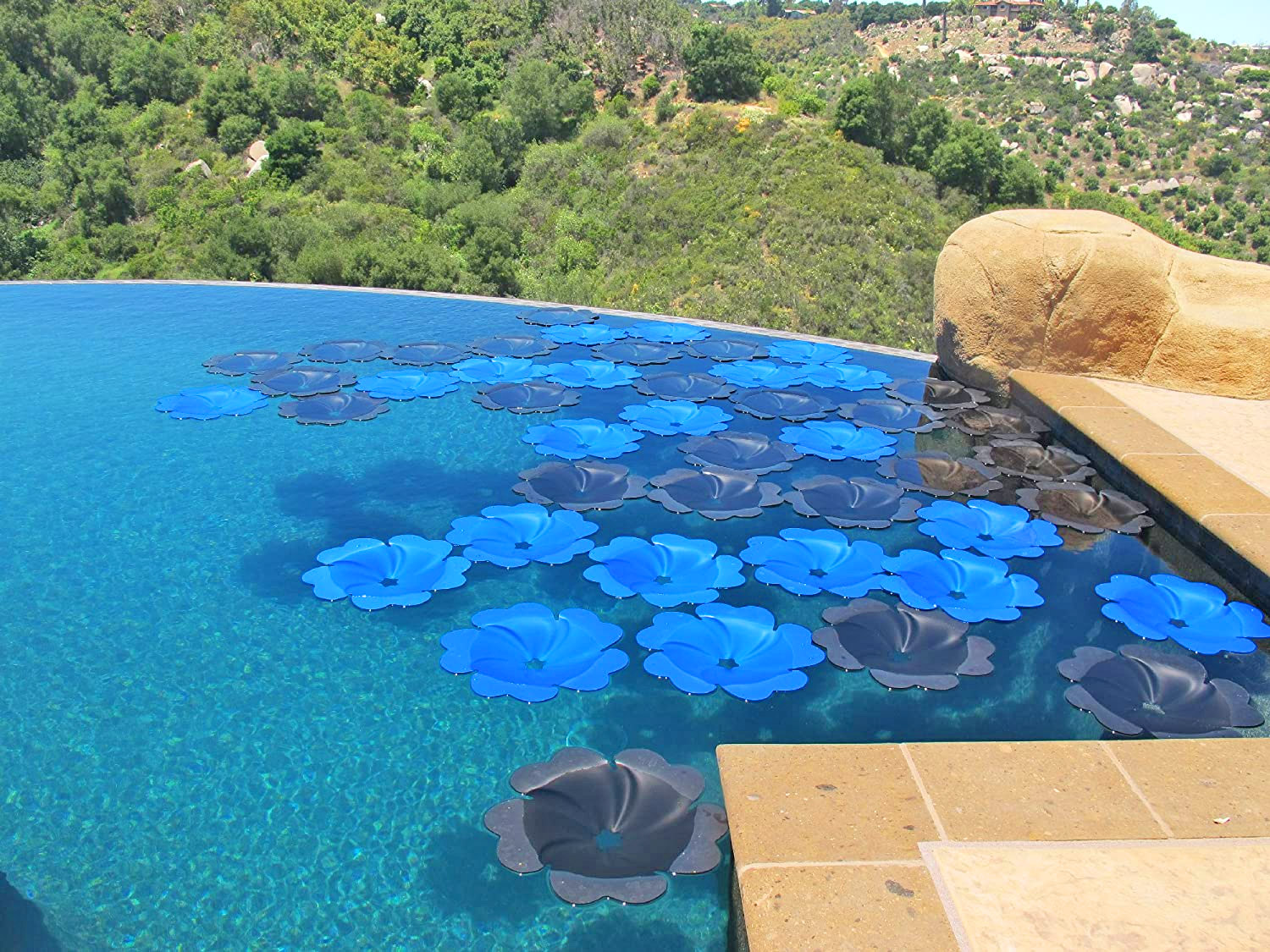 For the best results, it's best to leave the flowers in the swimming pool permanently because you will not always be home when the sun gets out. This way, the flowers can heat up the water even in your absence and you can come in anytime and have a dip in warm water. Chilly pool water in the summer can be such a buzz killer. These eco-friendly pool flowers will add a few degrees to the water and cast beautiful shadows on the bottom of your swimming pool. These will give it a decorative appeal and a nice effect at the bottom and on the surface.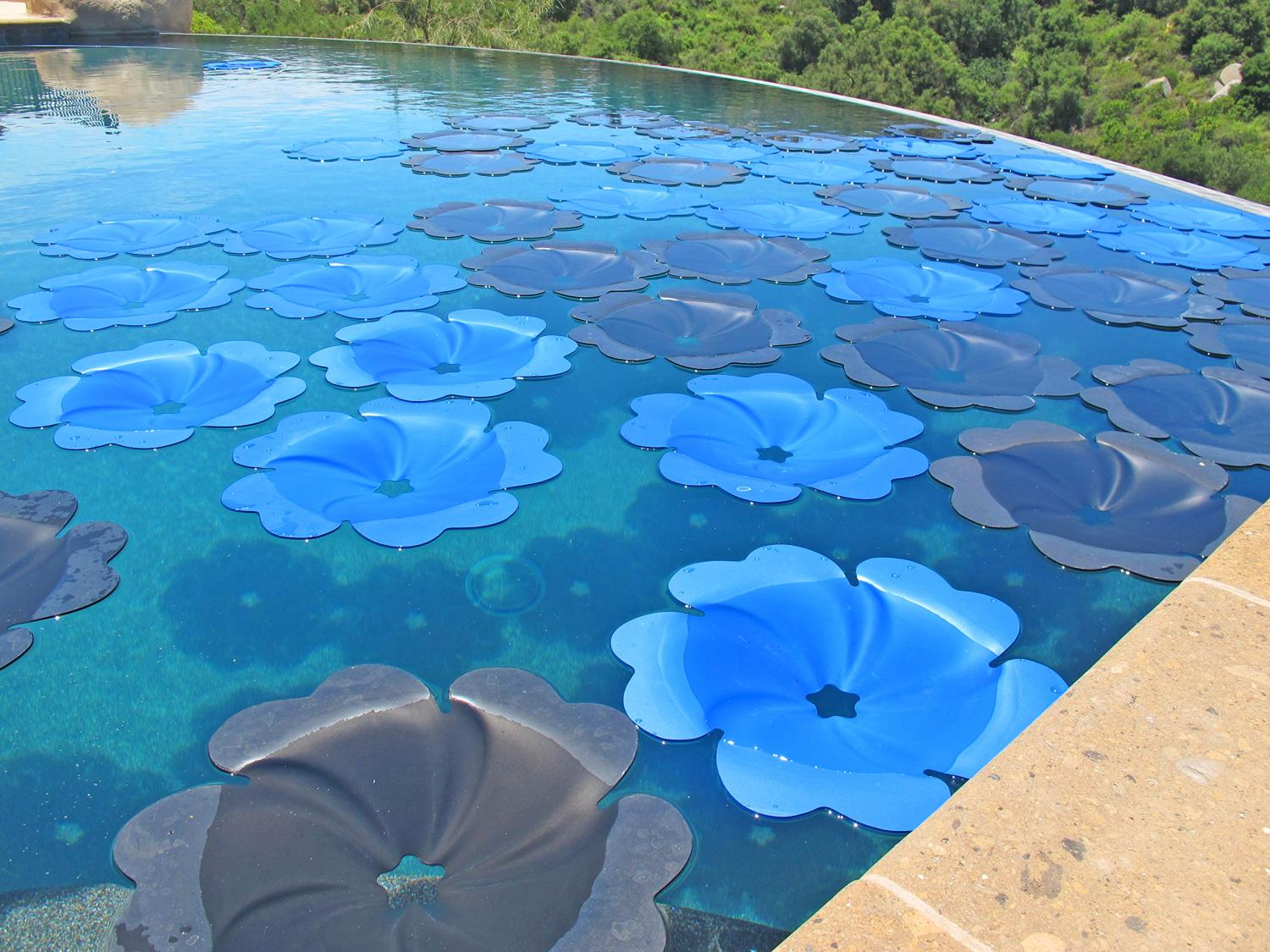 The solar pool flowers have a vortex shape that helps to direct the water over the petals, as cool water is drawn from the pool thus warming it. You will be saving on a lot of energy costs because heating up a pool will cost you a lot unless you're using these pieces of sustainable invention. If you need them out of the pool for a while, then storing the pool flowers is an easy task, they are stackable and will take up hardly any space. They are also lightweight, so carrying them around shouldn't be a problem.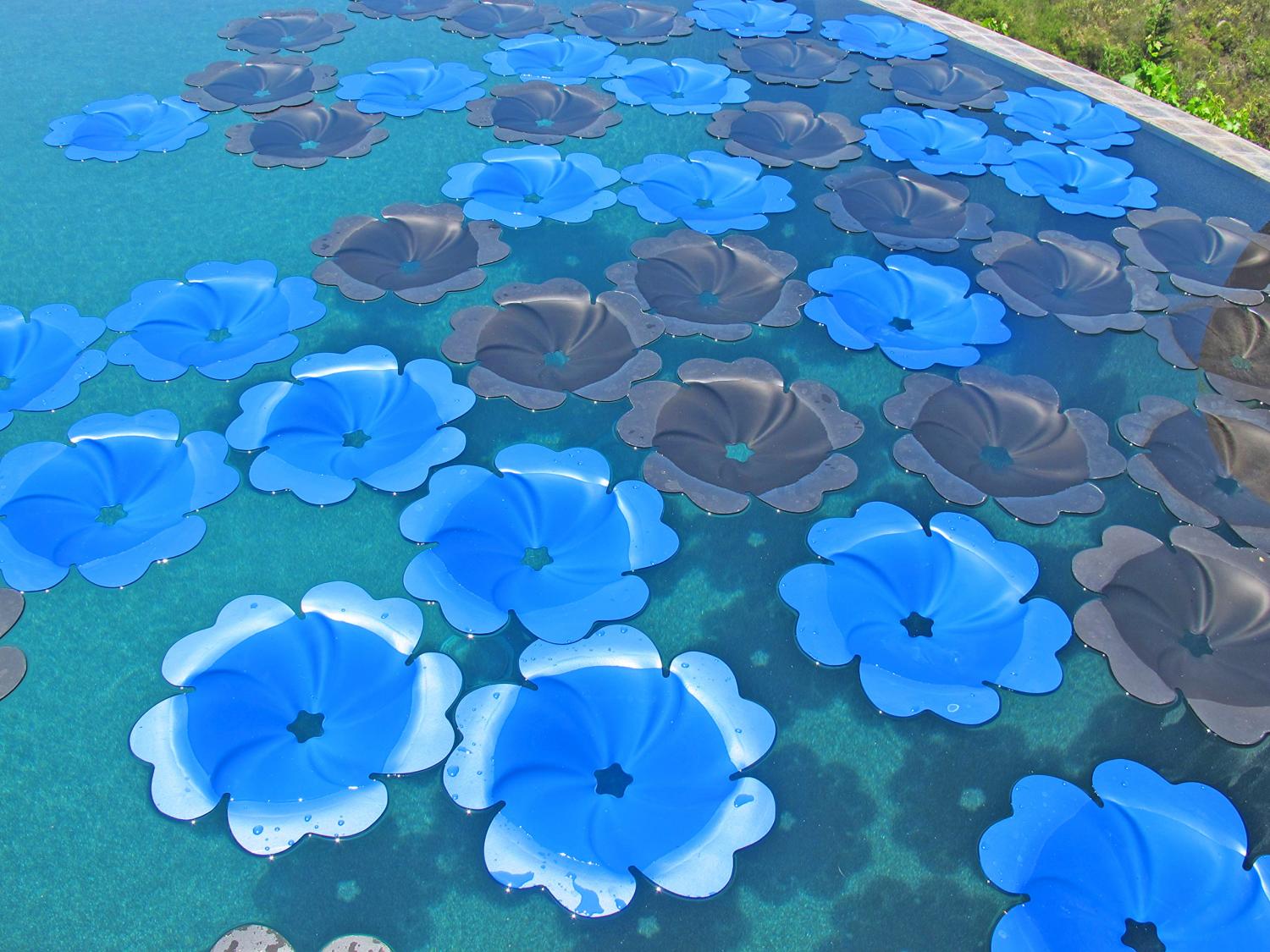 Don't expect your pool to automatically turn into a hot tub, but the solar-powered pool flowers will make the water more comfortable and bearable for a swim. Make your summer days more fun with these beautiful flowers and give your pool a facelift, and make it a sight to behold. They will not obstruct you during your pool time and can be a permanent mainstay on your pool. They will always be filled with water, sturdy, and will never be blown away by the wind.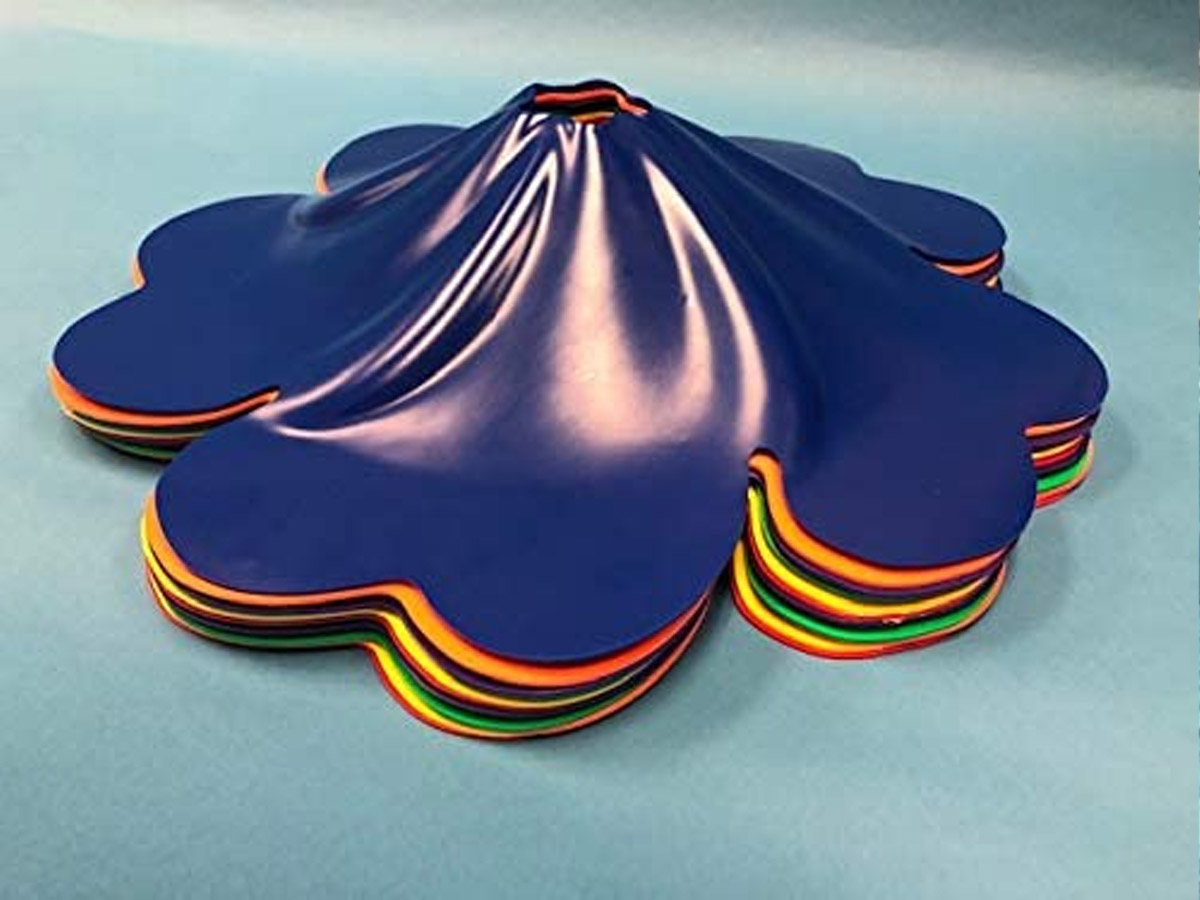 So if you have a pool in the backyard, and you're not a fan of jumping on the water because you don't know how chilly it is, these will work perfectly for you. The pool will always be warm, and you can jump in anytime. Make your pool stylish and give it a flowery atmosphere with these amazing eco-friendly pool flowers.
The solar pool heating flowers come in a pack of 12, with an array of different colors.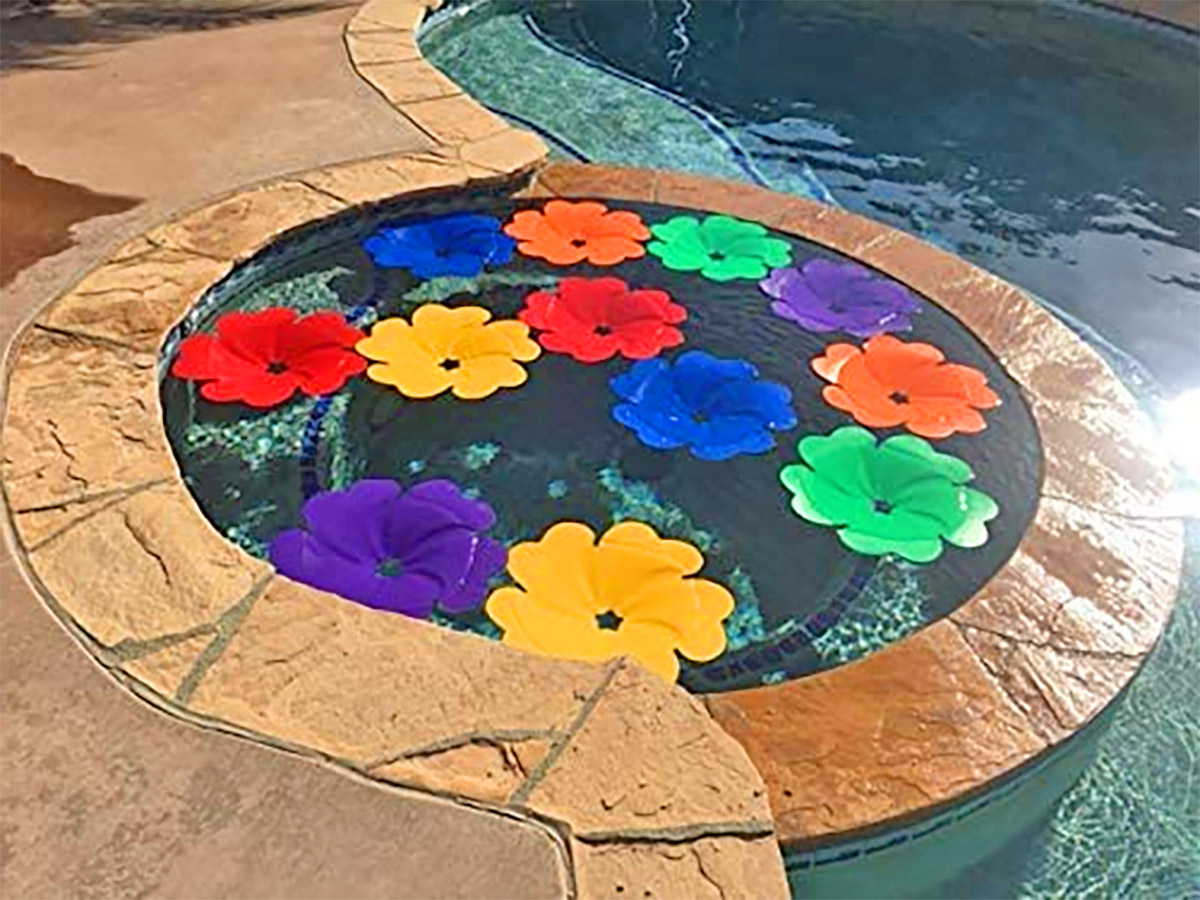 Each solar pool flower measures 22 inches in diameter, and they can even stay in your pool while you swim!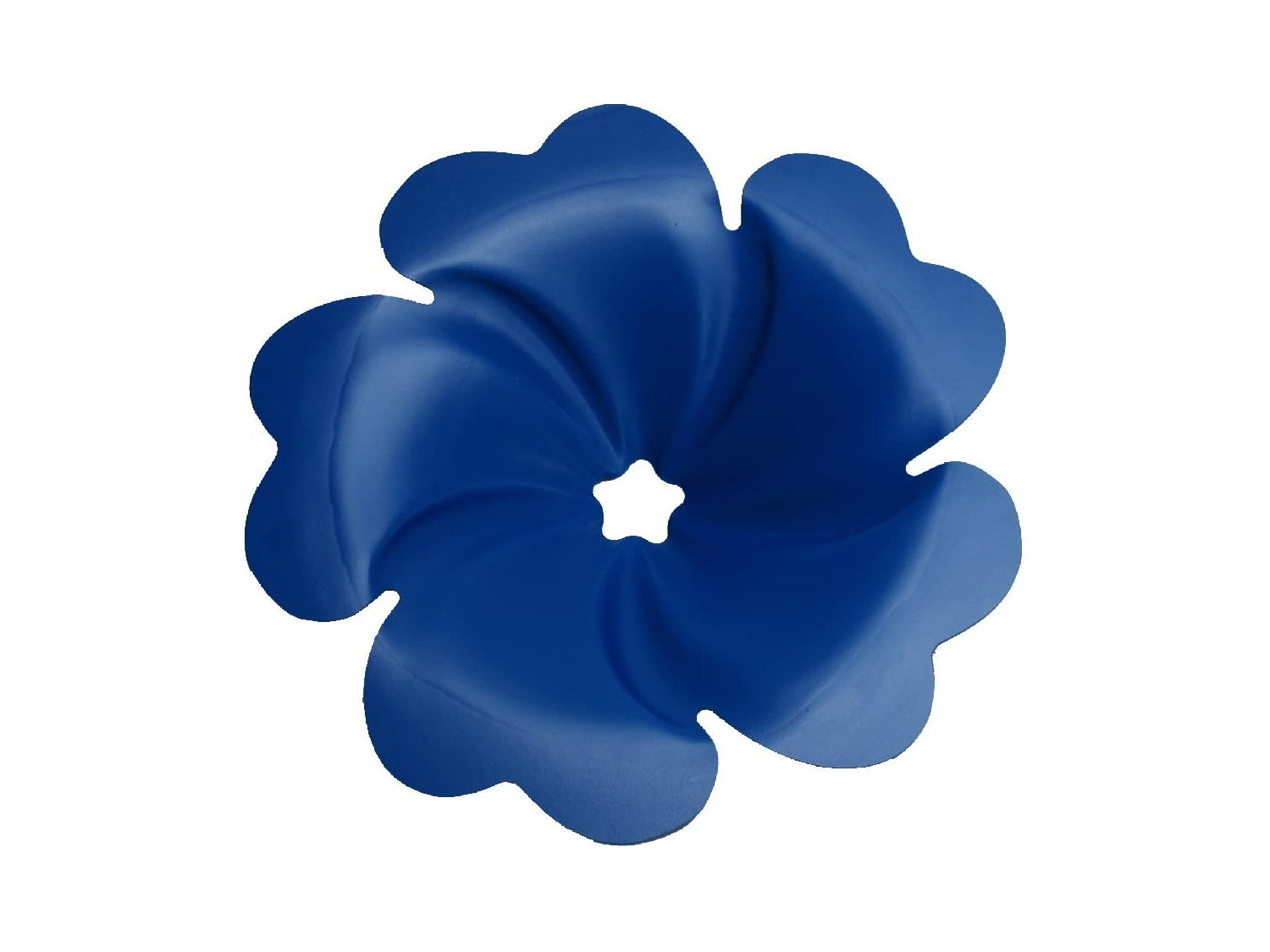 They solar pool flowers easily stack when it's time to put them away, they're also very lightweight, and made from recycled plastic.