Blind Corner Cabinet Slides All The Way Out For Easy Access To Everything
By Ryan on 02/17/2017 9:05 AM (Updated: 04/03/2019 3:19 PM)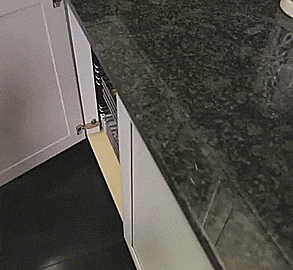 Getting to the back of those deep cabinets in corners can be a bit of an issue sometimes. Whether you're looking to upgrade that old Lazy Susan, your arms just aren't long enough, or maybe your knees aren't in great condition to get down on all fours and reach with all your might to retrieve that damn mixing bowl in the far back corner of the cabinet.
The company Rev-a-Shelf makes a blind corner cabinet system that allows you to completely slide out all of the components from your corner cabinet to easily access every item.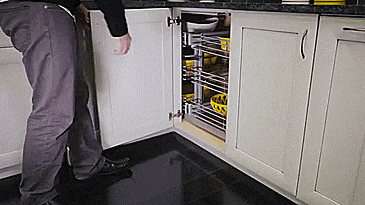 The unique corner cabinet slide-out device consists of two wired storage bins on each slide-out, with two total slide-outs on the device. To use it, simply pull out the first pair of storage bins, and the bins in the far corner will automatically move over and be able to be slid out right behind the first set of bins.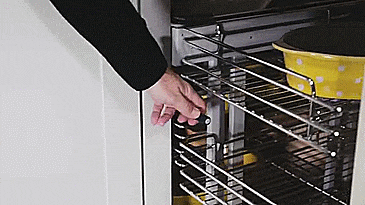 Once fully slid out, all of the storage bins will be completely outside of the cabinet door to easily access any item. The corner cabinet slide-out system is easily installed on most 45 inch blind corner cabinets with a 15 inch opening.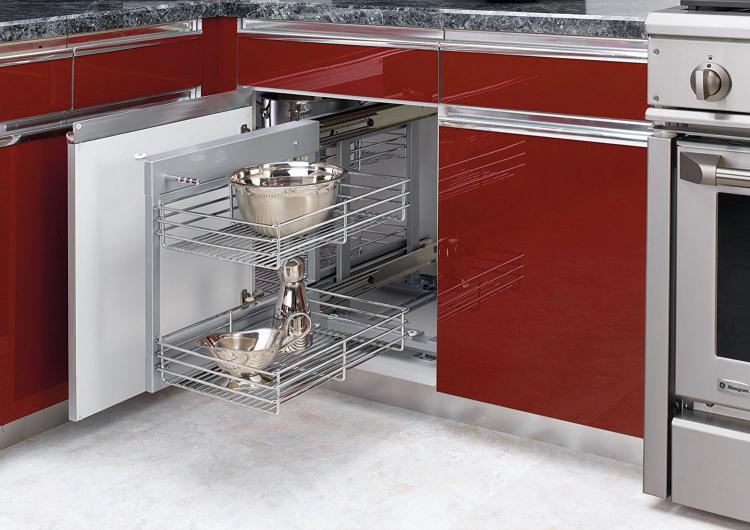 The slide-out blind corner cabinet system is made with heavy-gauge chrome wire baskets, works with either left side or right side blind corner cabinets, uses soft close ball bearing slides, and comes fully assembled along with all the necessary items for instalation.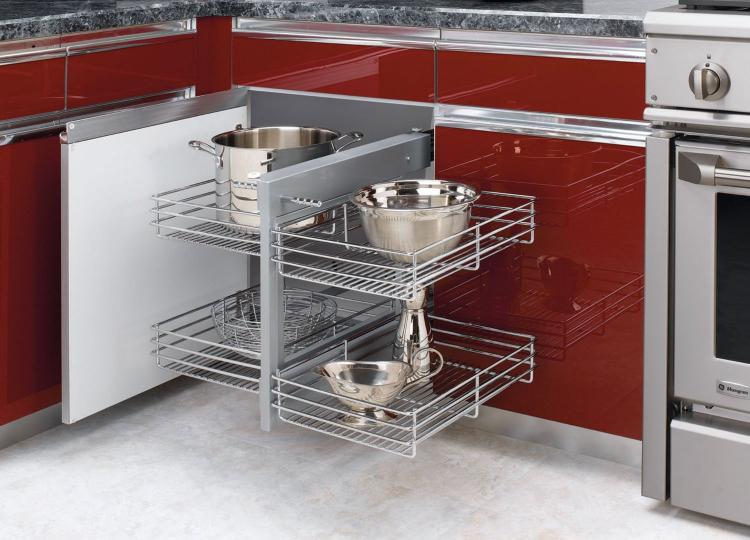 Check out the Rev-a-Shelf slide-out blind corner cabinet system in action via the video below.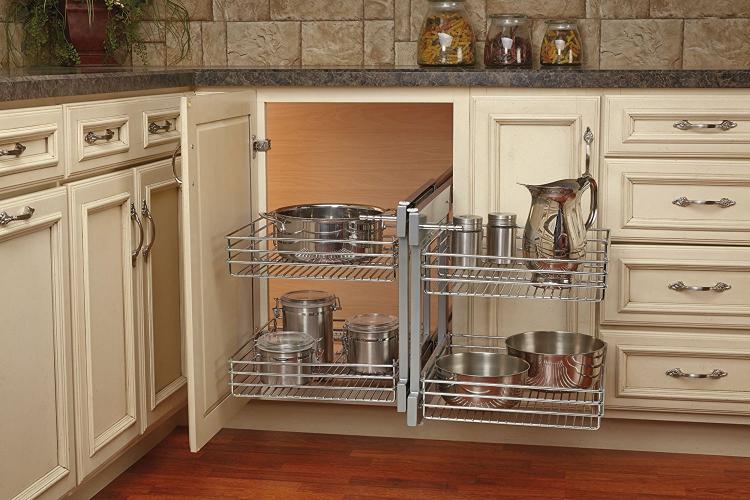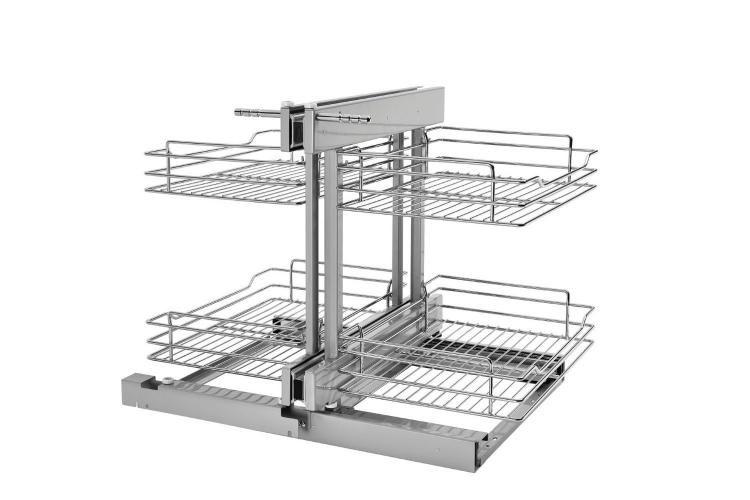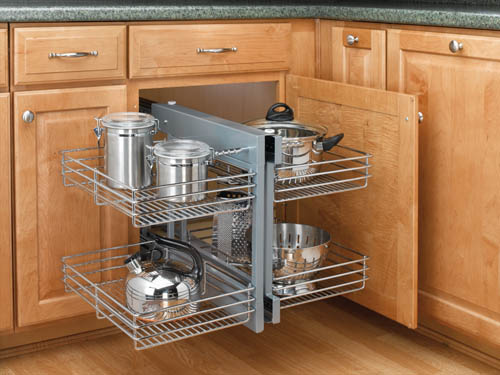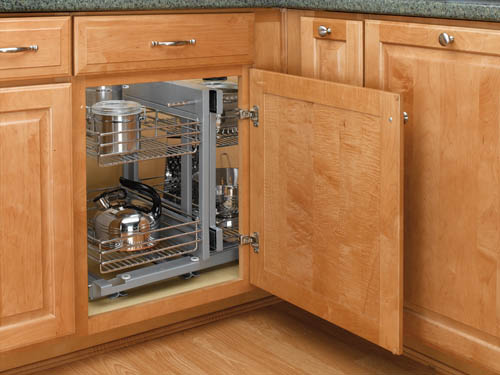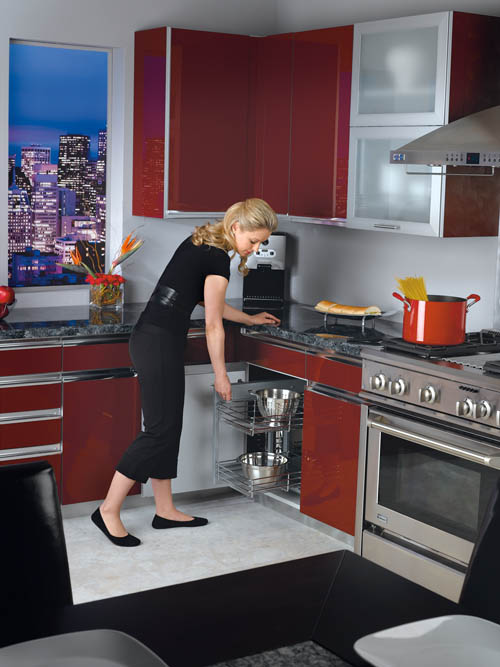 Subscribe To Our YouTube Channel