Chef Knives Made From Recycled Skateboards
By Ryan on 08/04/2016 9:10 AM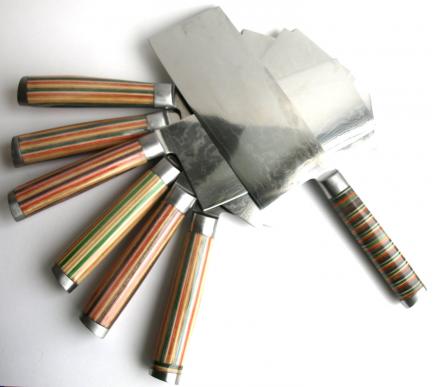 I think it's safe to say, everything is better when it's made from a used skateboard, such as these skateboard book ends, among other things. These chopping knives have handles that are made from recycled skateboards and would make pretty much the best gift idea possible for a skater who loves to cook.
Designed and created by Second Shot, an Esty shop that specializes in making items from old skateboard decks, such as sunglasses, watches, and knives.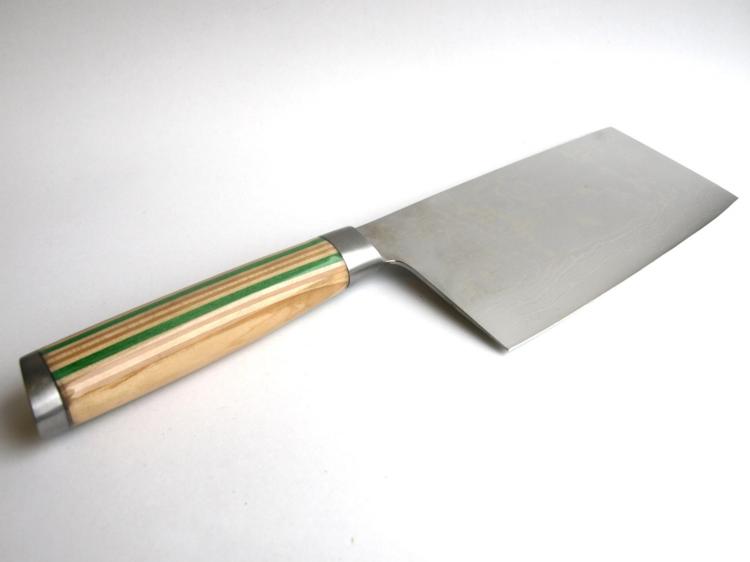 The knife handles come in a couple different colors/designs to choose from, and each knife measures 13 inches long, with the blade measuring 7 inches long and the handle measuring 5 inches long.