Skateboard Book Ends
By Ryan on 01/26/2016 9:04 AM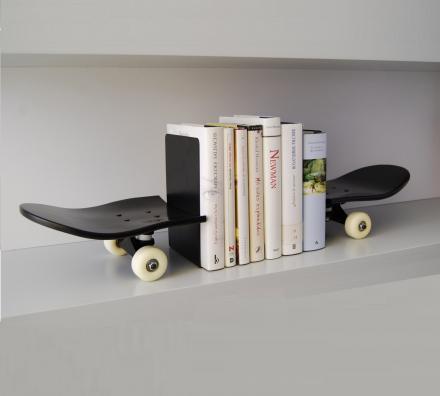 Sure, skateboarders might not be the most likely type of people to read books, or even have so many books that would necessitate a set of book ends, but none-the-less, there's bound to be a few out there. The skateboard book ends are made from an actual skateboard where it takes the front and tail part of the skateboard and connects them to plates that hold the books in place. Granted, the book ends could also be used to hold up DVDs, Blu-rays, or even magazines, which is probably a more realistic use for skateboarders than holding up books. A perfect gift idea for any aspiring skateboarder who may have some things that need organizing in their room, the skateboard book ends will certainly be an eye-catcher and conversation starter for any guests.
Created and designed by Etsy store Skate Home, the skateboard book ends are just one of their skateboard related items, with others including a skateboard stool, a skateboard mirror and coat rack, a one-sided skateboard book end, plus a whole lot more.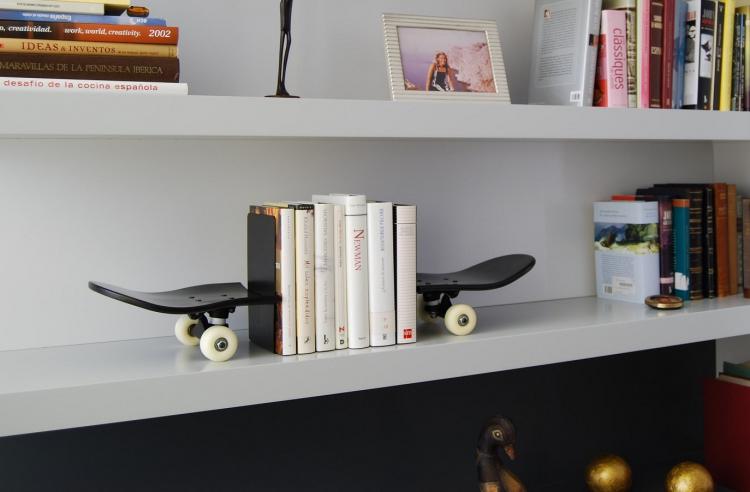 The skateboard books ends are made from an actual skateboard with part of the middle cut out, and measures 24.8 inches long x 8.07 inches wide x 8.66 inches tall.