These Golf Balls Are Guaranteed To NOT Improve Your Already Terrible Golf Game
By Ryan on 09/12/2019 3:16 PM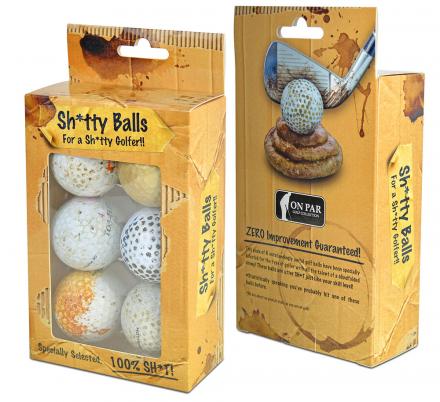 We all know that one person who has been playing golf for years but somehow doesn't seem to be getting any better. They blame it on the weather, their clubs, the fact that they had a salad for lunch…or perhaps they were using these Sh*tty Balls. These used golf balls are specially selected to ensure you have a 100% terrible round of golf. These balls not only look about as good as your game will end up, but they actually guarantee zero improvements - how many golf balls do you know are willing to make such a bold statement?!
These golf balls are a perfect gag gift for that person in your life who loves to golf just a little too much, or they make the perfect gift for that friend who always has an excuse (now they can truly blame it on the ball!). Are you someone who likes to give a trophy for every finisher in a round - this is the perfect price for the person who comes in last!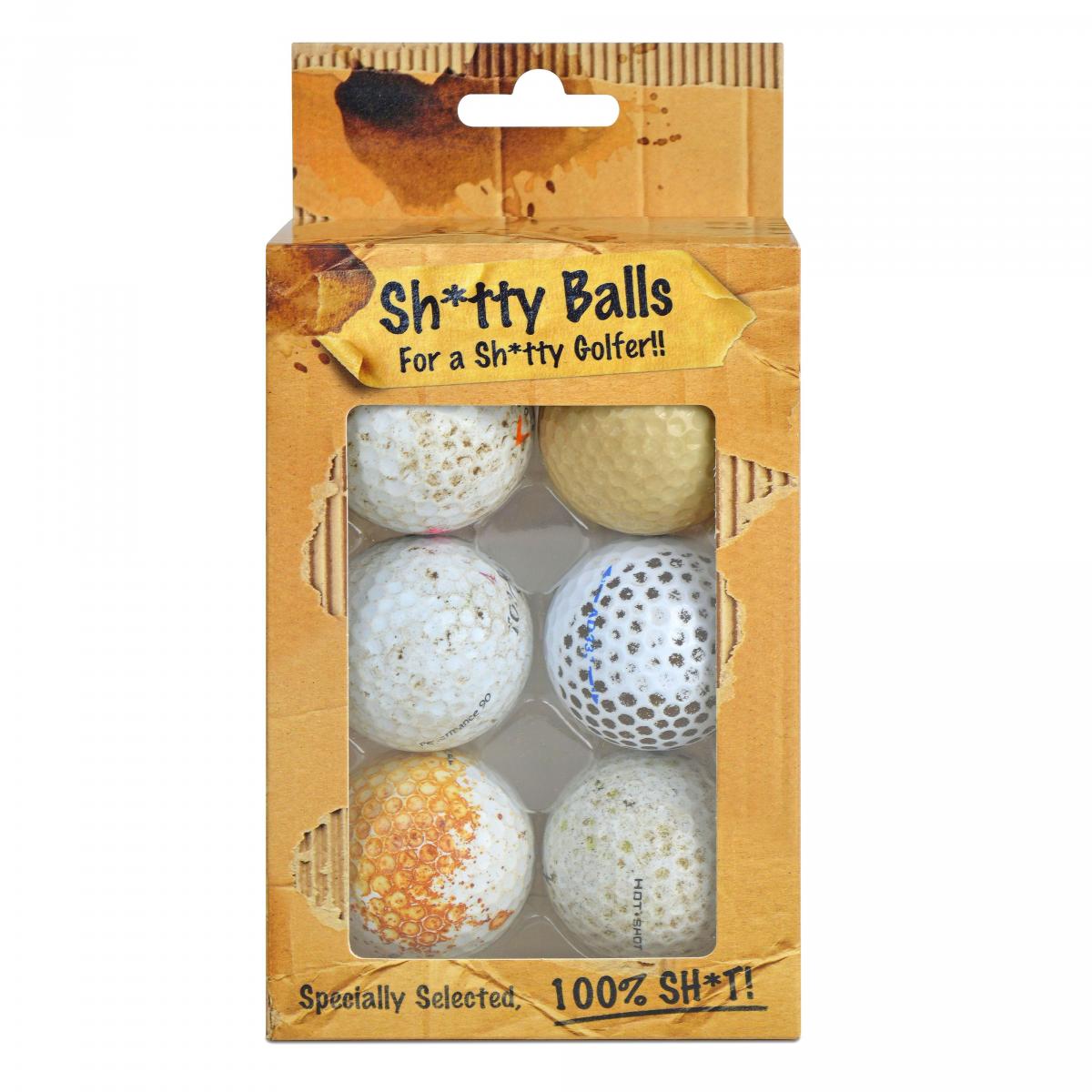 These golf balls are actual, used golf balls that are specifically selected to ensure the worst game possible - why not get a box of 6 and test out their claims.