Sheep Toilet Paper Holder
Date Published: 11/09/2018 3:38 PM (Updated: 04/09/2021 3:27 PM)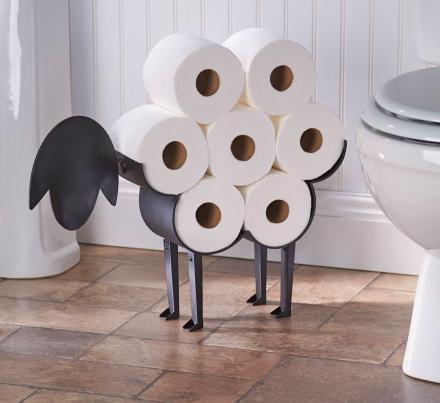 When it comes to toilet paper, don't be sheepish. Stock up on those rolls. I hear what you're thinking. You do stock up on that precious TP, but the problem is, you have no cool way to display these rolls, and even if you did, it's kinda nasty to display toilet paper. I hear ya, but it doesn't have to be that way. This Sheep Toilet Paper Holder will hold your TP and look cute doing it.

Versions: Sheep | Cloud
Much like the cloud toilet paper holder that turns your toilet paper into a beautiful cloud that hangs on your wall, this sheep toilet paper holder turns your toilet paper into the fluffy wool on the back of a sheep.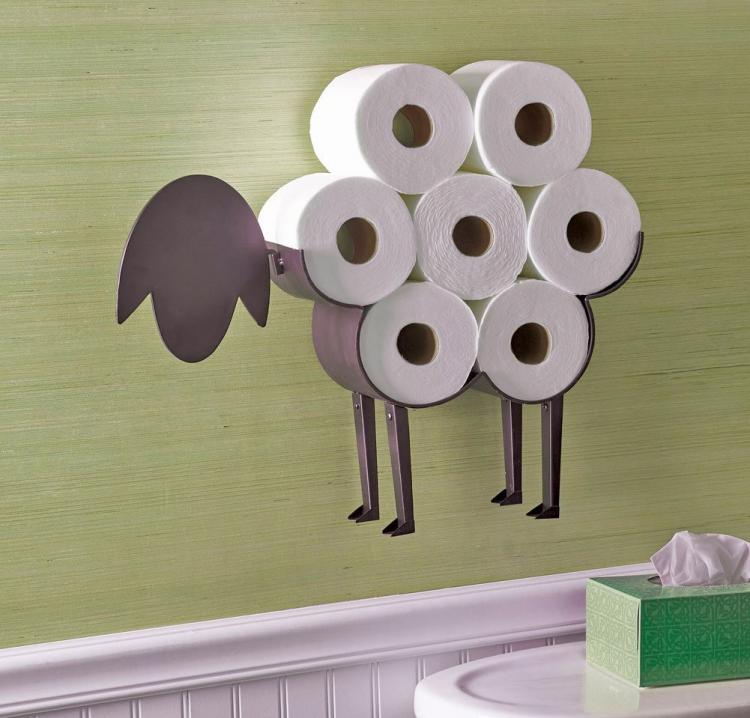 This will give you a good reason to stock up on toilet paper since it makes holding your reserve toilet paper rolls so adorable. The sheep holds seven rolls of TP and you can even squeeze an eighth in there, but it will look like a bit like a "camel" sheep.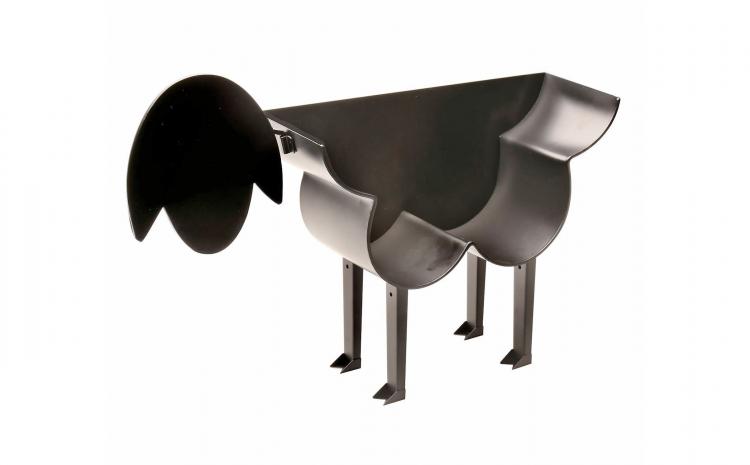 The sheep toilet paper holder measures 21 inches wide by 12 inches high, and It's not only a cute piece of home decor, but it's also made sturdy and durable with black powder-coated metal. It can stand upright on it's cute 4 legs, or it's even wall mountable so you can hang it right on your wall without having to take up floor space.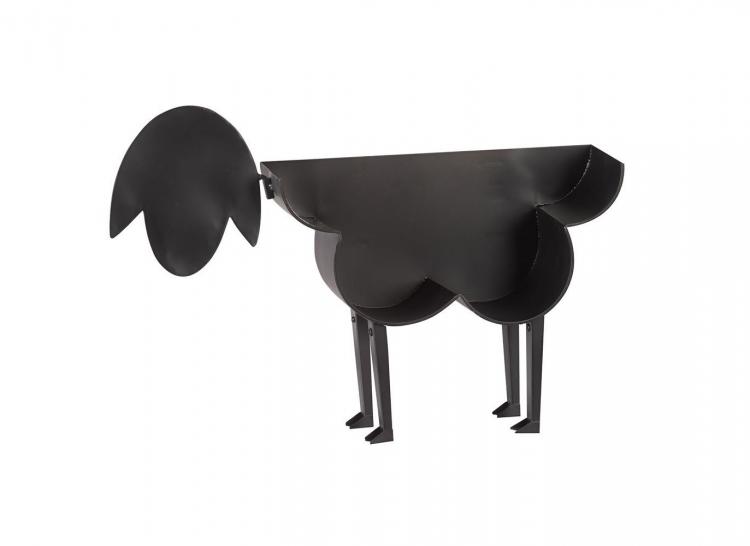 Don't worry, the sheep won't get up and walk away when you need that toilet paper the most. This is a sheep you can trust. It makes a great gift for anyone who loves fun and unusual home decor. This is toilet paper in sheep's clothing.