There Are Now Scissors With Tape Built Into The Handle For Easy Gift Wrapping
By Ryan on 06/11/2021 4:34 PM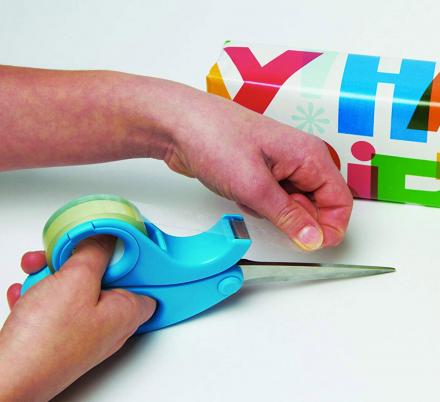 Every generation or so there becomes a life-changing invention that either saves millions of lives, helps people live longer, or changes the way we live for the better. I think it's pretty clear the The ScissorsTape belongs in at least one of those categories. ScissorsTape is a dual-purpose gift wrapping tool that places a handy roll of tape right onto the handle of the scissors.
The revolutionary invention allows you to put your thumb right through the center of the tape roll, and uses a tape cutter right on the edge of the handle. Just cut the wrapping paper, and pull out tape from the handle of scissors as needed.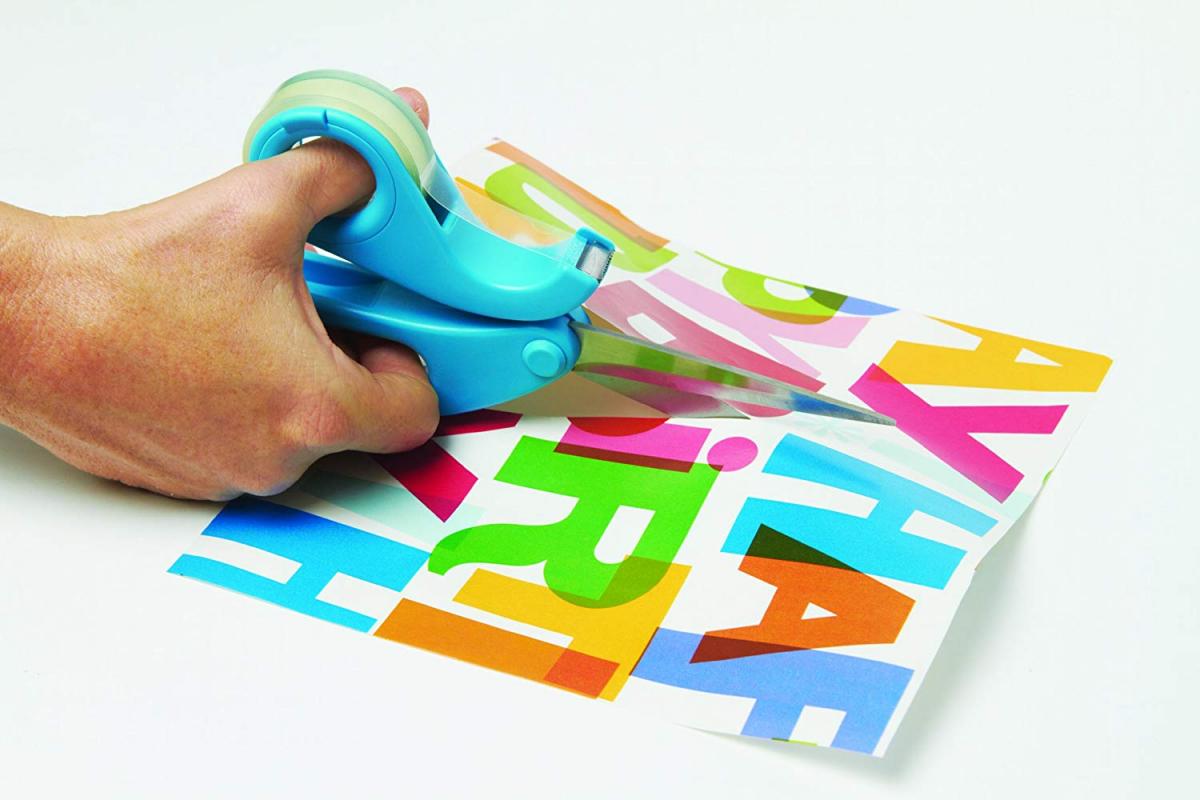 It's super easy to replace the tape roll, just pull off the edge of the handle, remove the old tape roll and place a new one inside the handle. Then just push the edge back onto the handle to lock it in place. Pull the edge of the tape to the cutter to make sure it's ready to go for your next gift wrapping session.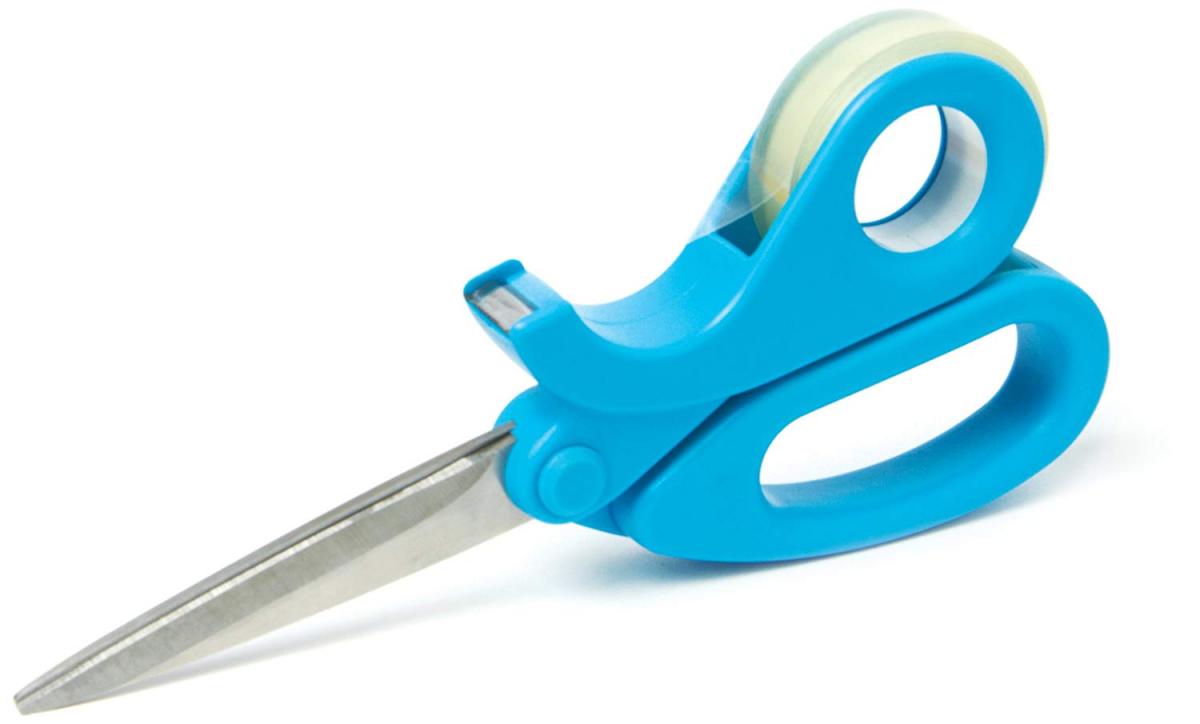 The scissors tape combo tool comes in a few different colors to choose from, is made and sold by DCI, are great for gift wrapping, scrapbooking, art projects, crafts, and more, and they measure 3.5 x 7.75 x 0.9 Inches.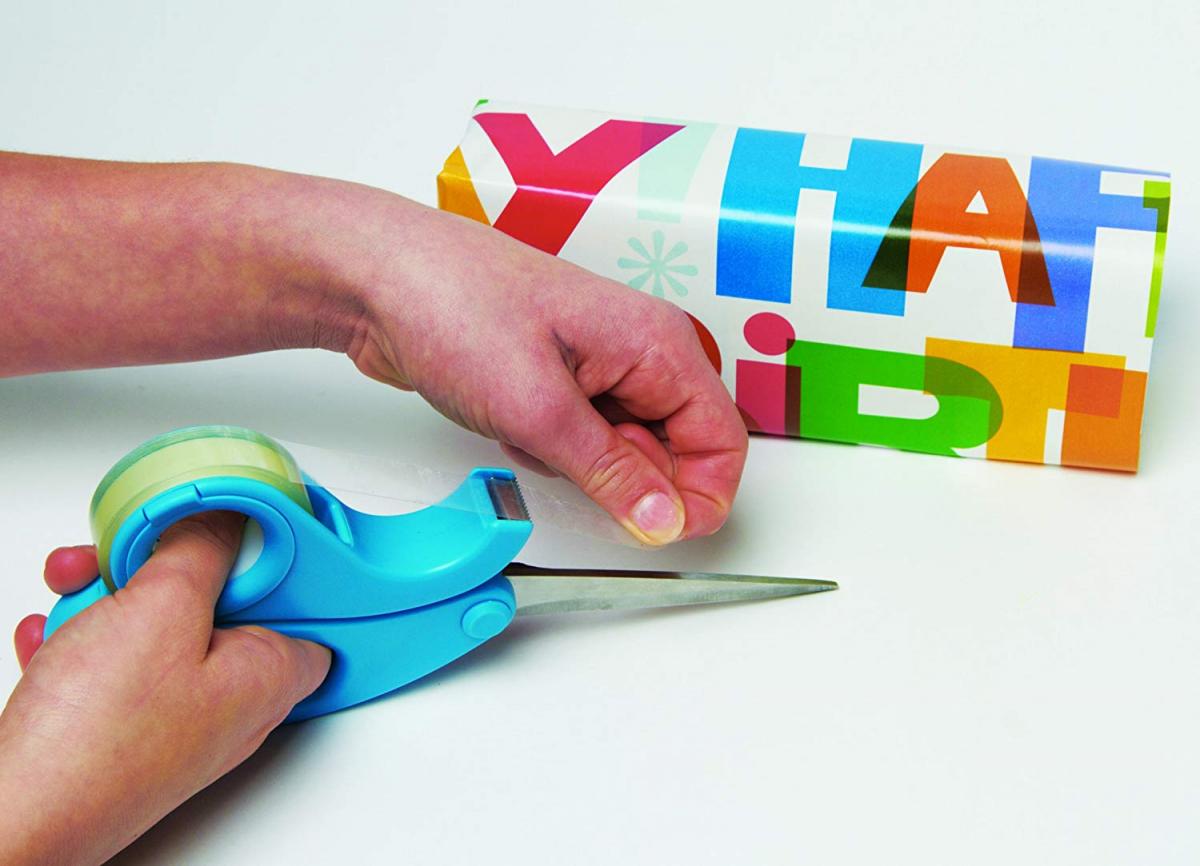 Check out the Scissors Tape combo gift wrapping tool in action via the video below.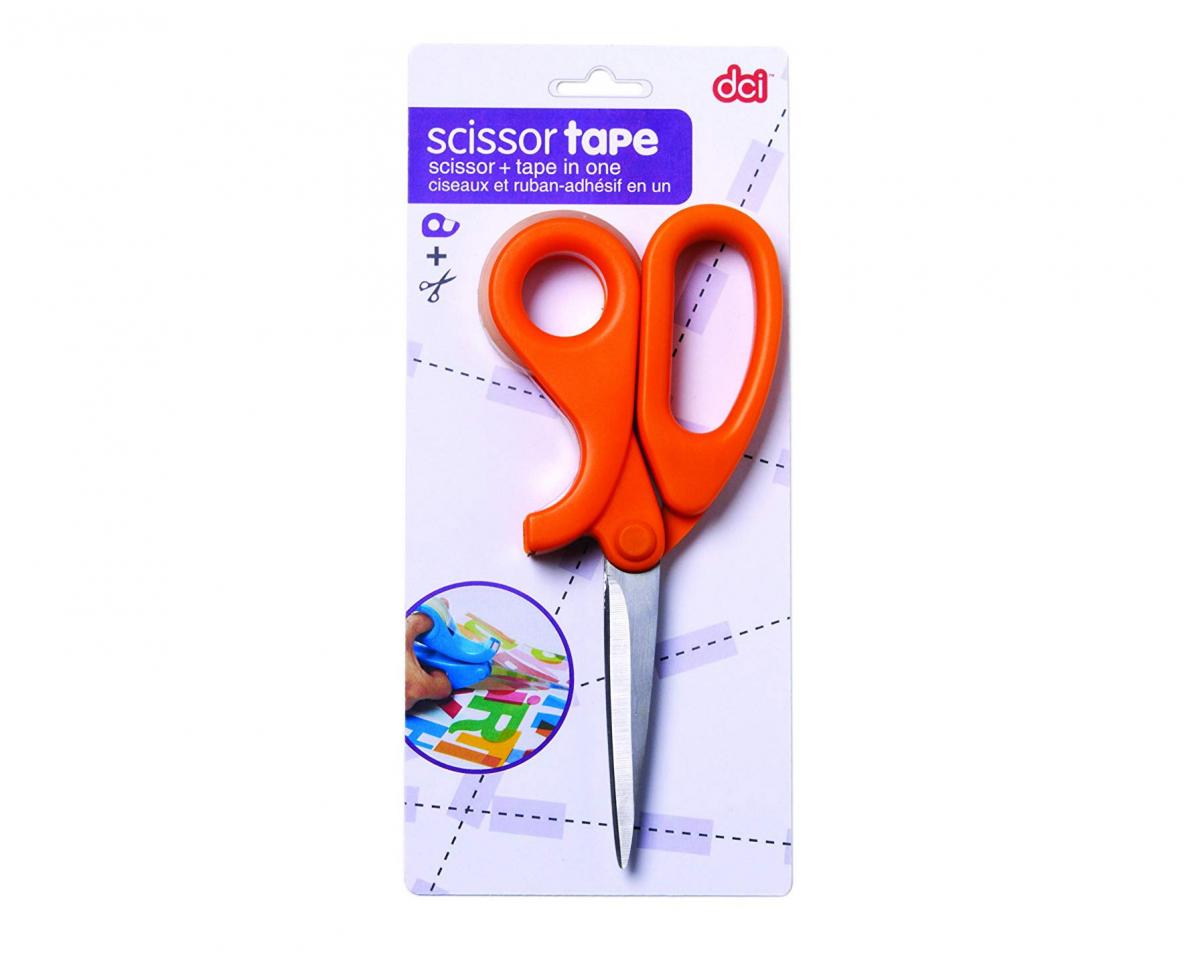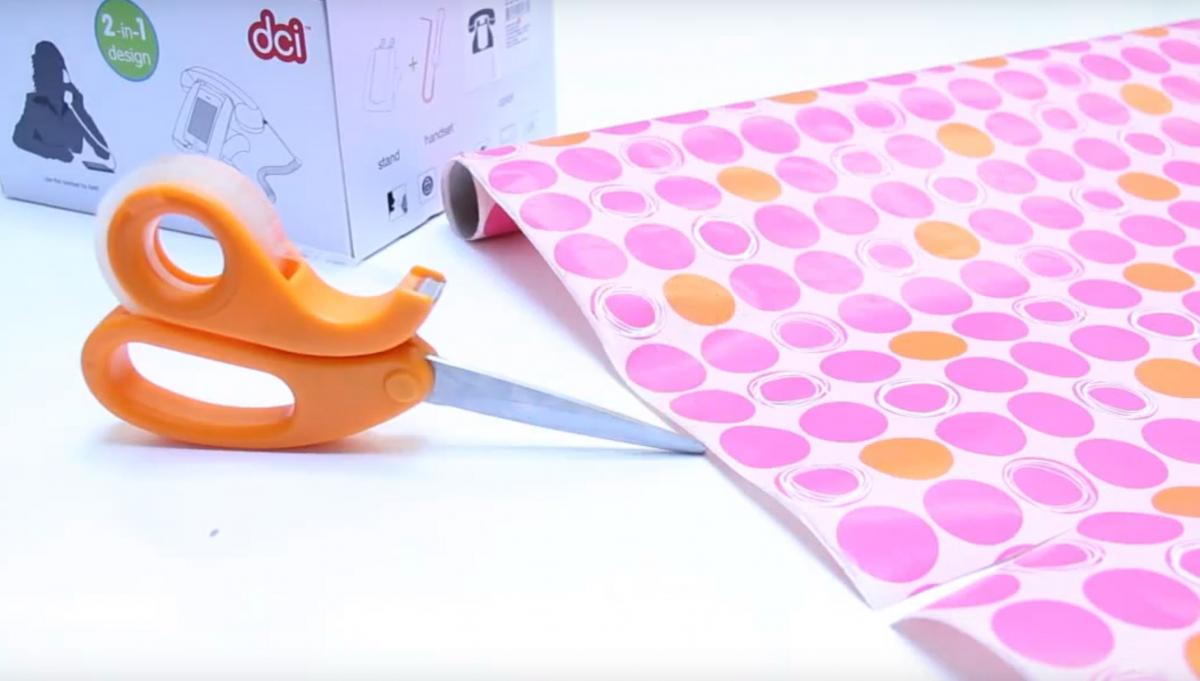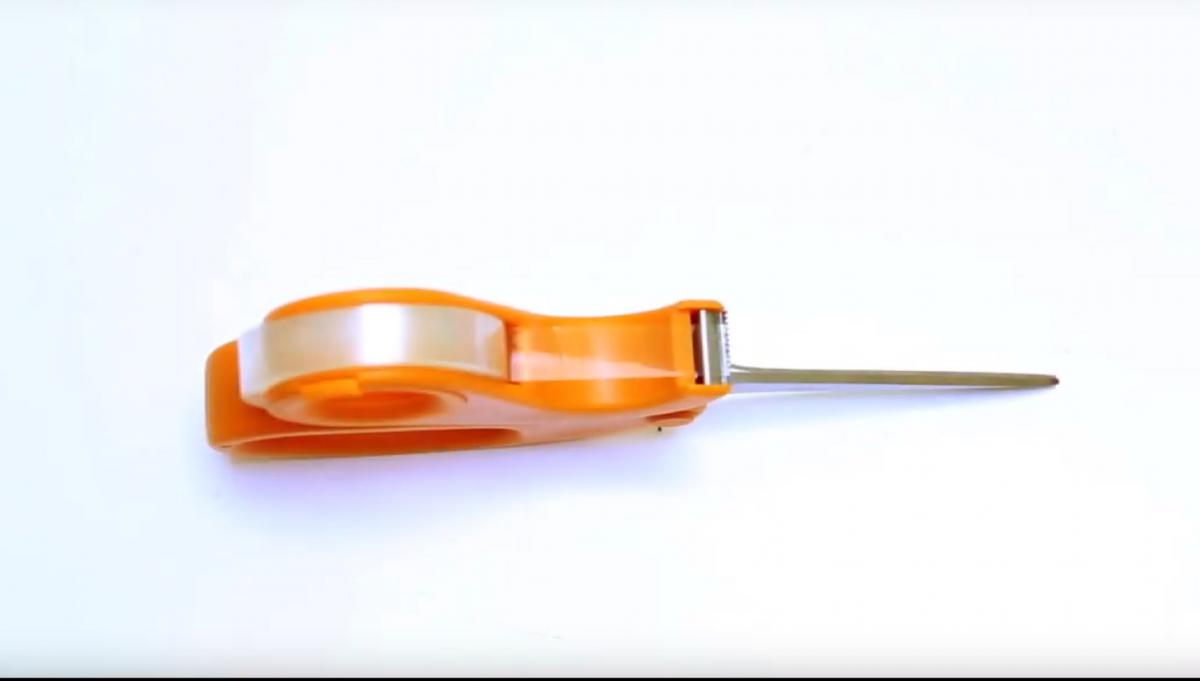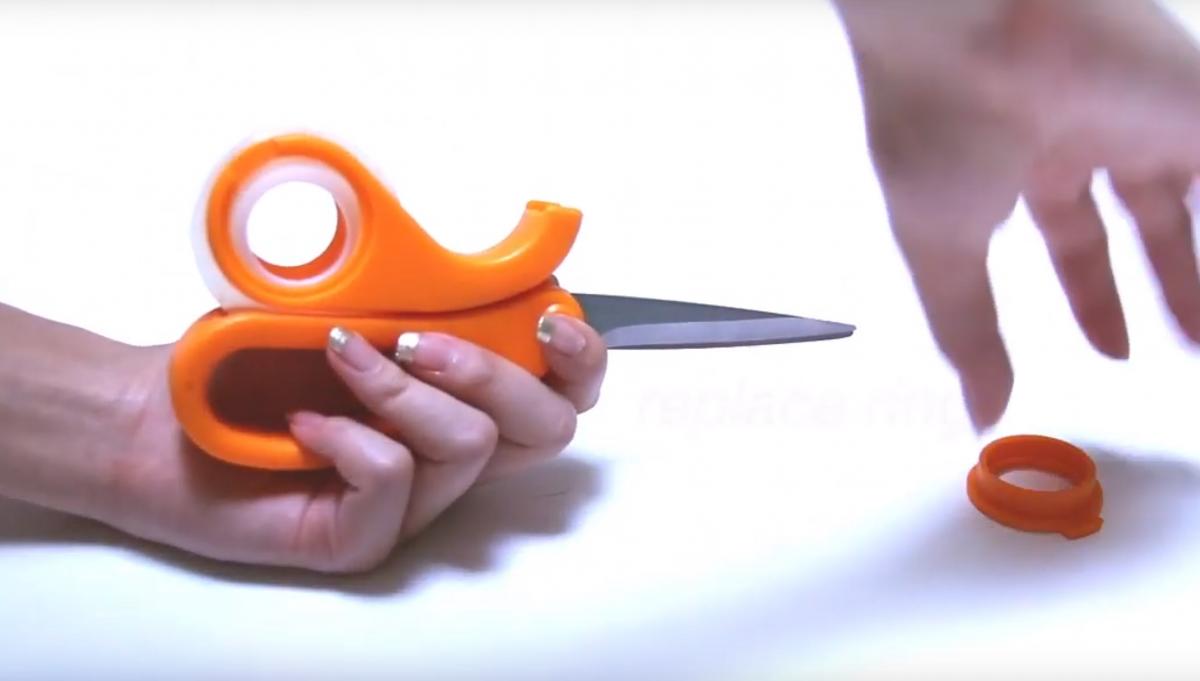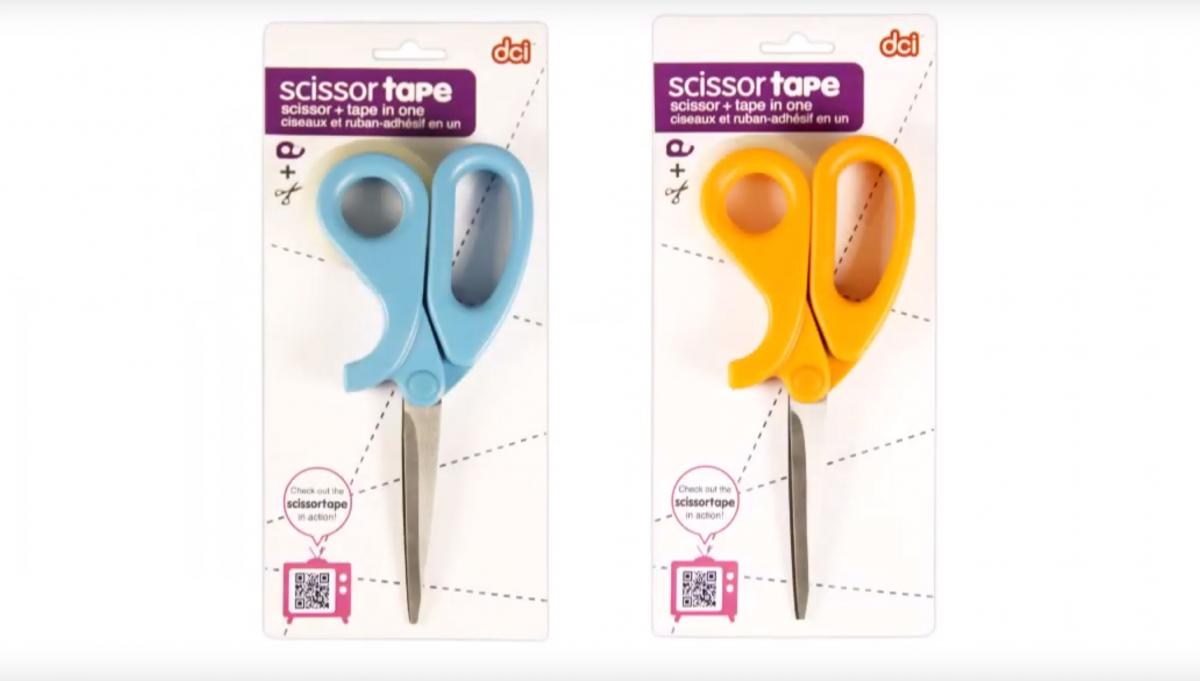 Subscribe To Our YouTube Channel