There's Now a Nerf Catnip Launcher That Shoots Catnip Discs To Your Kitties
By Ryan on 08/30/2021 10:17 AM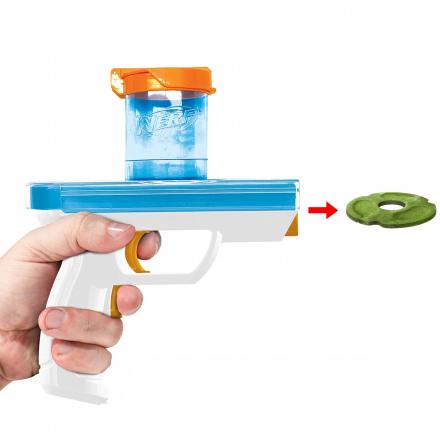 They say kittens are just angels with whiskers and I'm willing to die on that hill. They are cute, cuddly and deserve everything in the world. Exercising your tiny furry friend is good for their health and you will also be creating the bond of a lifetime. Getting them used to exercise will save you the problem of having lazy monsters in the future. Energize your furry best friend with a game of fetch that will get their reward hormones flowing. You'll be increasing their lifespan and forging a better bond with them. This is a cat toy that every angel with whiskers deserves.

Versions: Cat | Dog | Reload
This catnip disk blaster toy is a gun like toy that allows your kitten to enjoy a game of fetch while getting rewarded at the same time. To start shooting catnip disks, just open the top lid, put the disks, close the lid, and start aiming and shooting. Even the laziest of felines will love this toy that preys on their natural hunting instincts and join in the fun.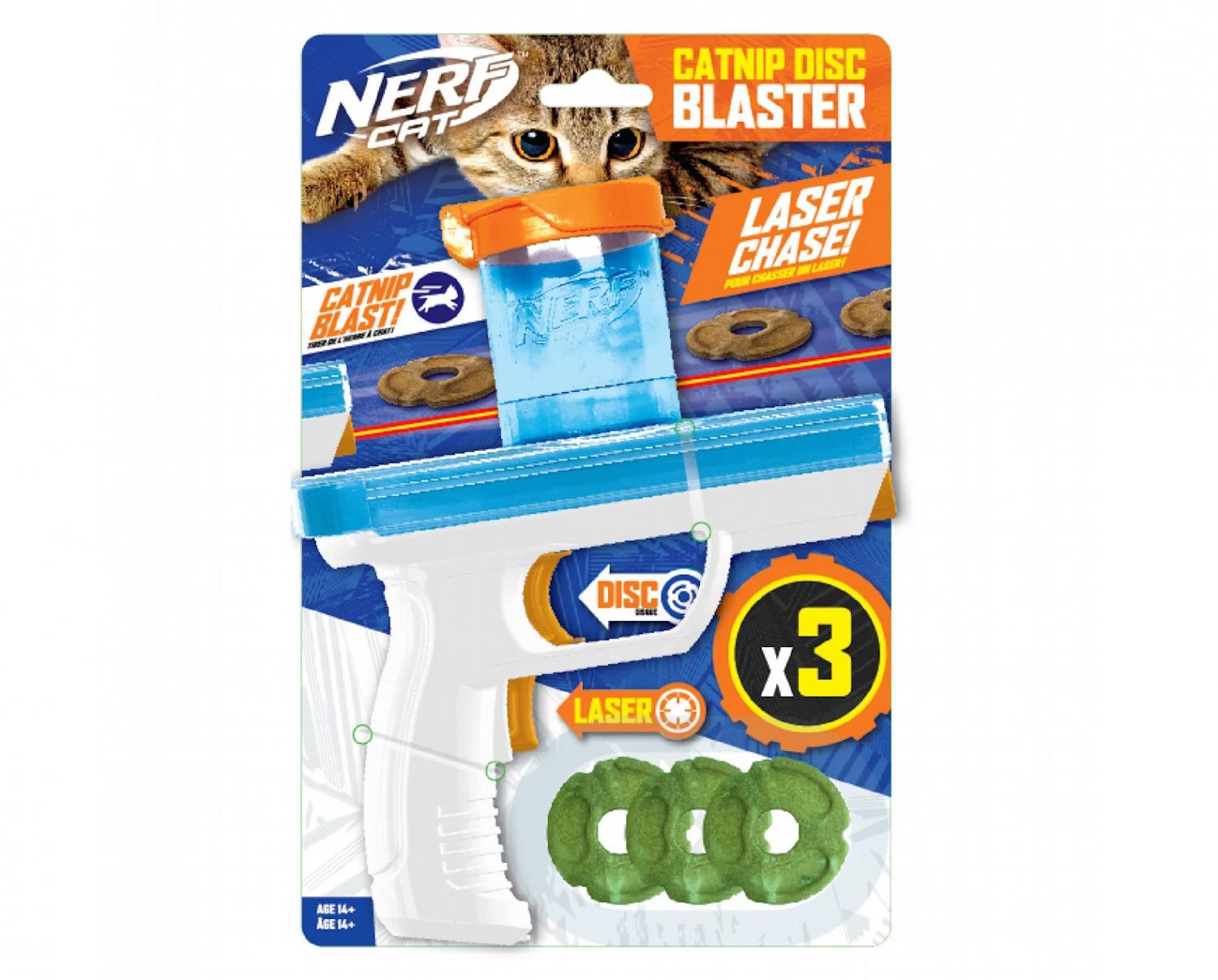 The catnip disks can be brought separately, so don't worry about them running out. The toy gun has a simple manual loading mechanism and launches the catnips for about 10 feet. It's best for kittens and not for the fully-grown felines.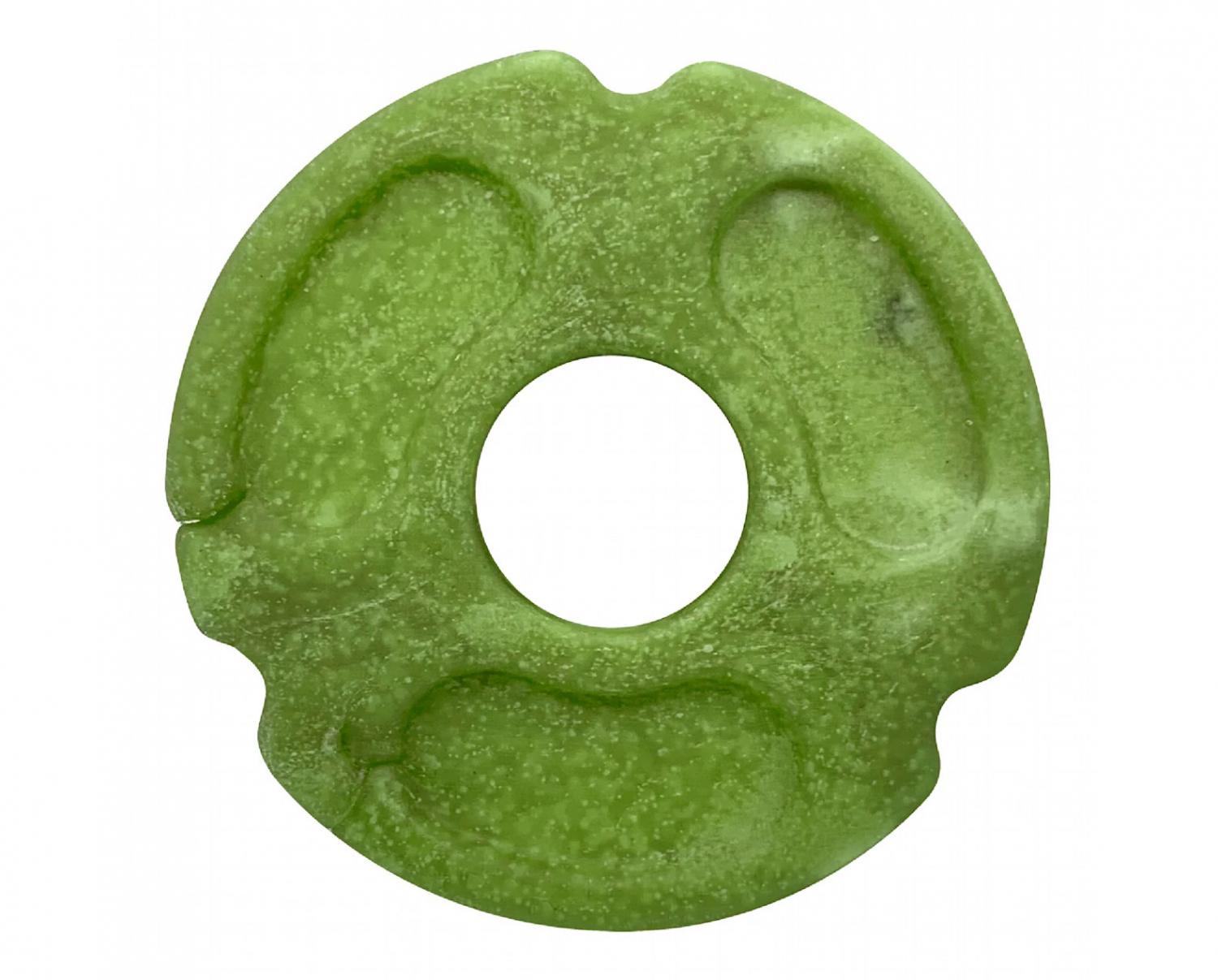 The disk blaster has a red LED light that shines a few feet away, this acts as the target although naturally your kitten will get attracted to the red dot. The LED light requires a pair of AAA batteries to be on. It creates a glowing bullseye on the floor that fades if you point it too far.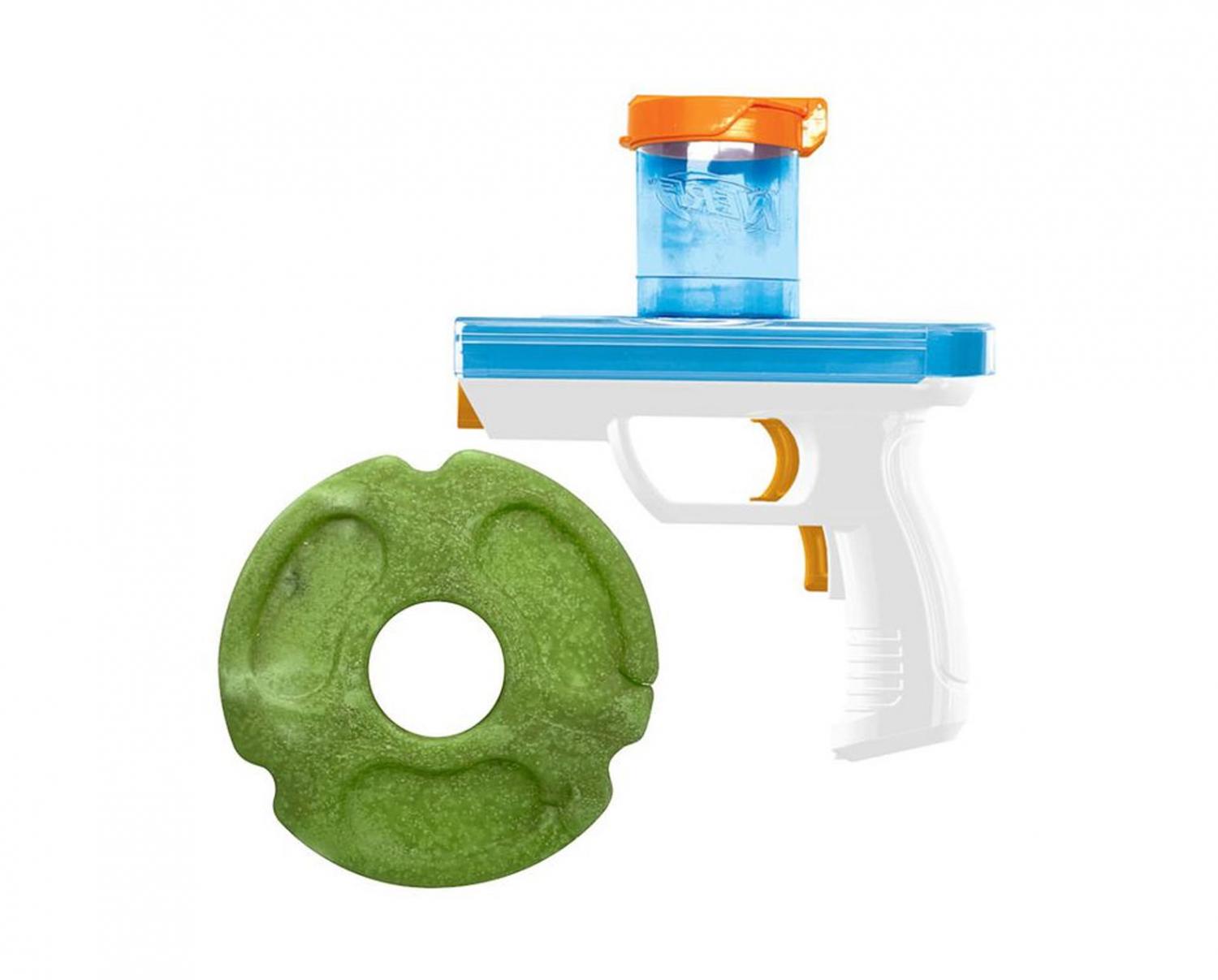 If your kitten gets bored of chasing after the catnips, the red dot emitted by the toy gun will serve as extra motivation to run around much more. If you're too busy to get engaged with your kittens, this is an easy and cheap solution to keep them engaged while you're performing other tasks.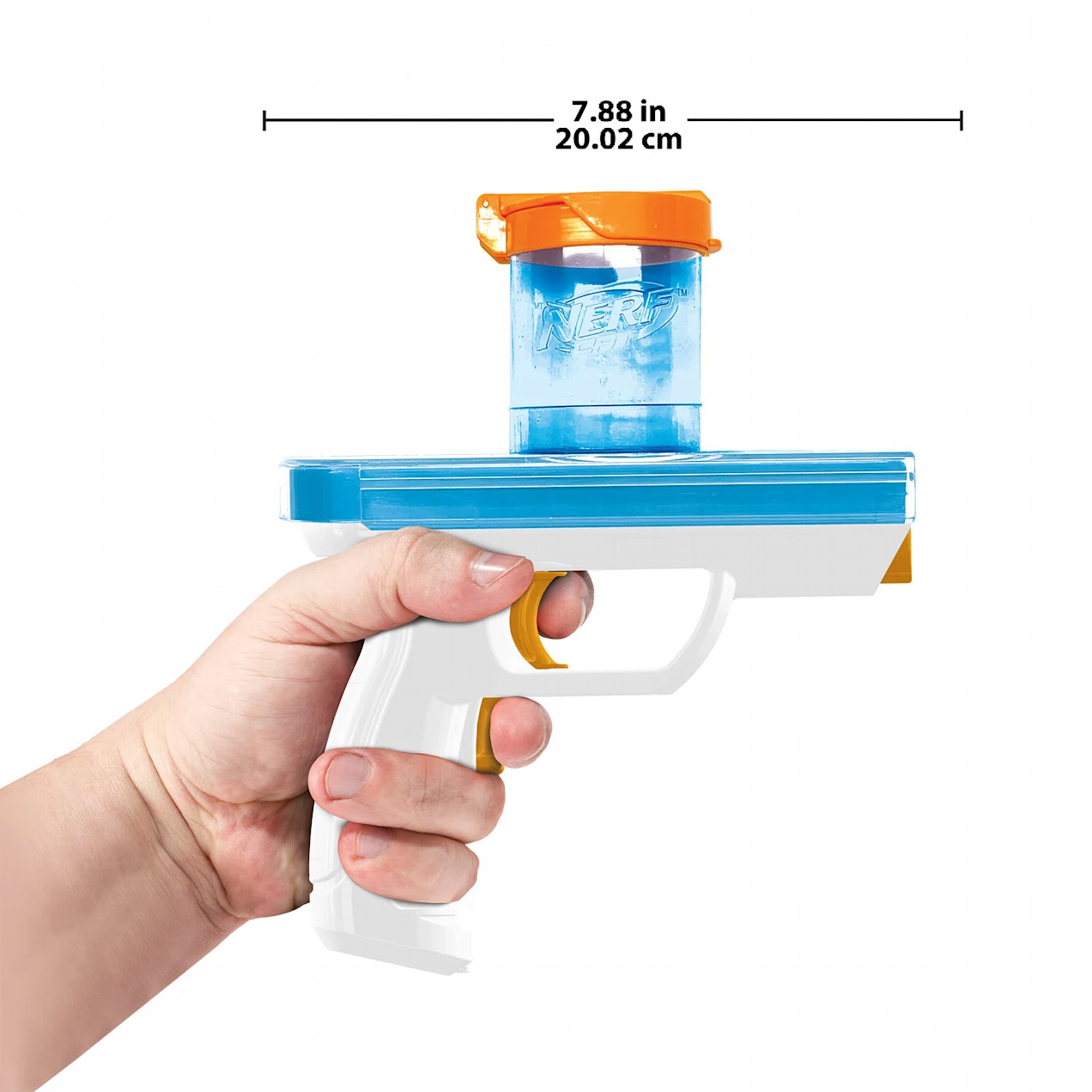 Get in the action and relive the childhood days of throwing Nerf blasters. Your kitten will get into a frenzy just seeing those catnips being thrown around. The toy is designed for cats to have fun but who said you cannot join in and have fun yourself. Anyone with a lazy kitten should jump at the opportunity of having this toy.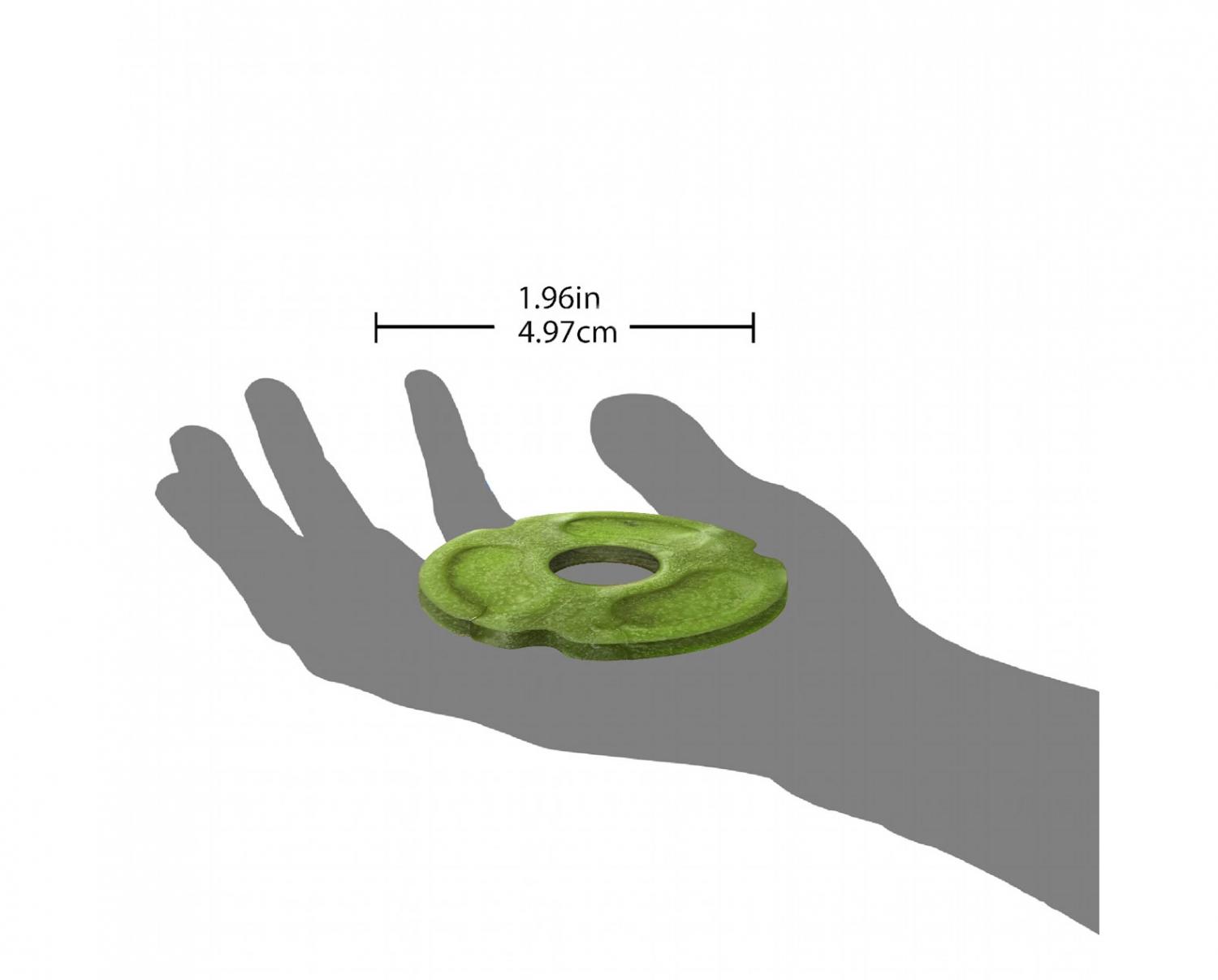 The lazy feline will jump sky-high thanks to this catnip blaster toy. This blaster was designed with your furry friends' natural instincts in mind. Load with your favorite treats and watch them work out in a fun way. This cat toy is perfect for kittens and small cats, it will boost their home activity and reduce the urge to go outside.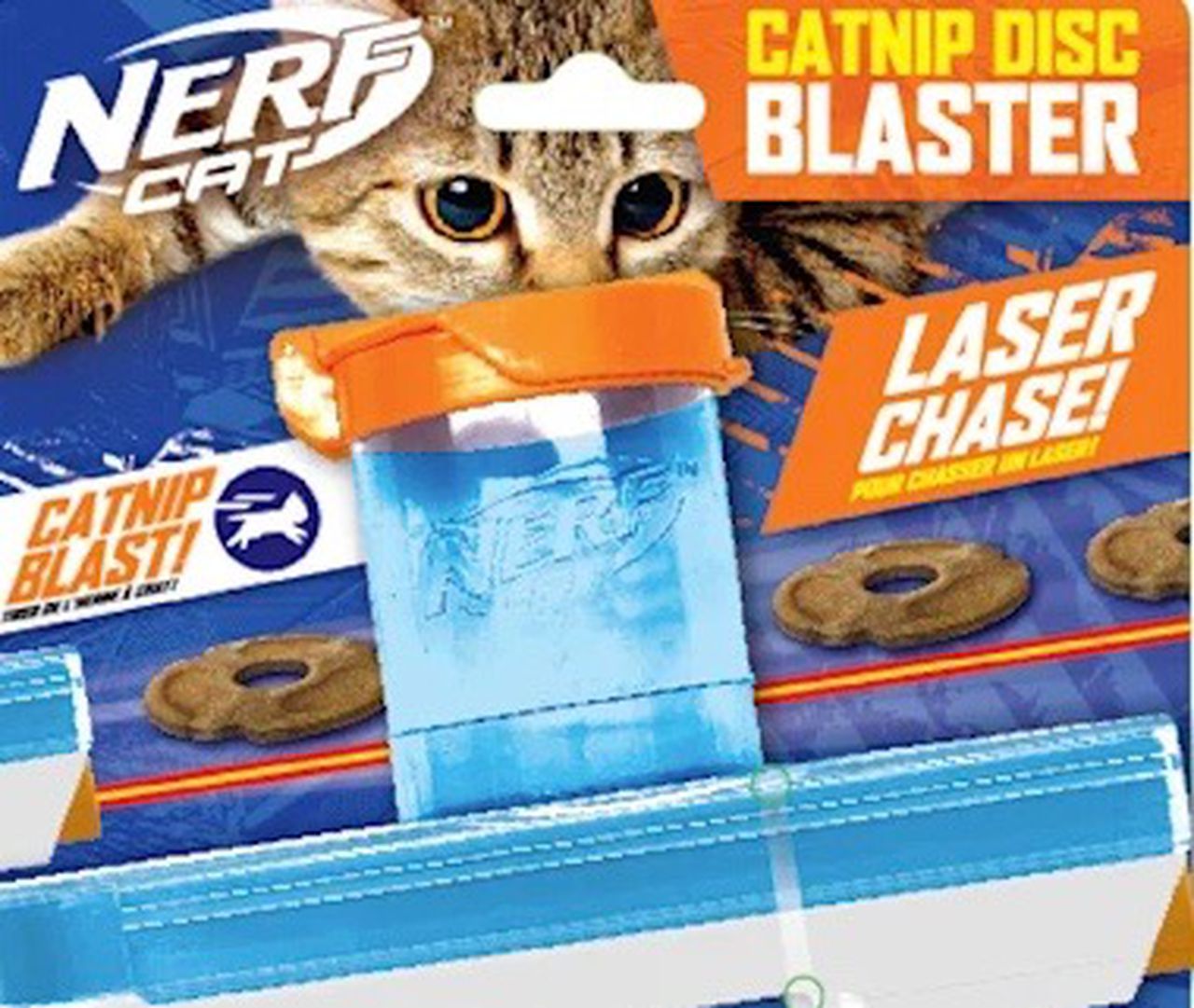 Cats venture outside when they get bored by the indoor routines, so getting creative with such a cat toy will get them content with staying indoors. This is good because a cat venturing outside can come across many dangers like accidents, fights with other cats, and encounters with other animals like dogs or snakes. So you'll be making your cat stick to the indoors and improving their health at the same time. The tiny angels with whiskers deserve such a healthy life.
If you're more of a dog person, there's also a version that shoots out mini dog treat discs!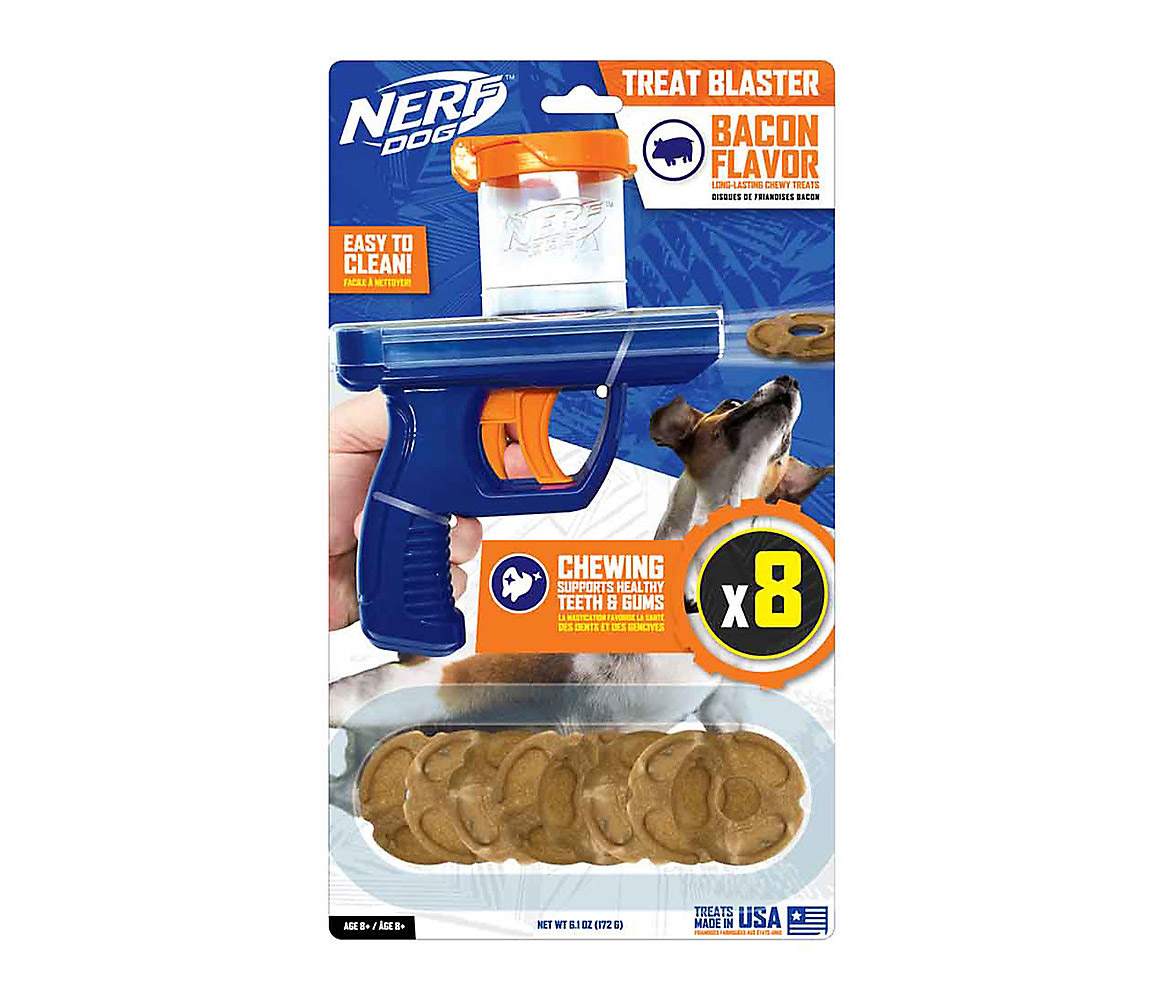 The Nerf dog treat disc shooter will shoot out mini dog treat discs that taste like bacon!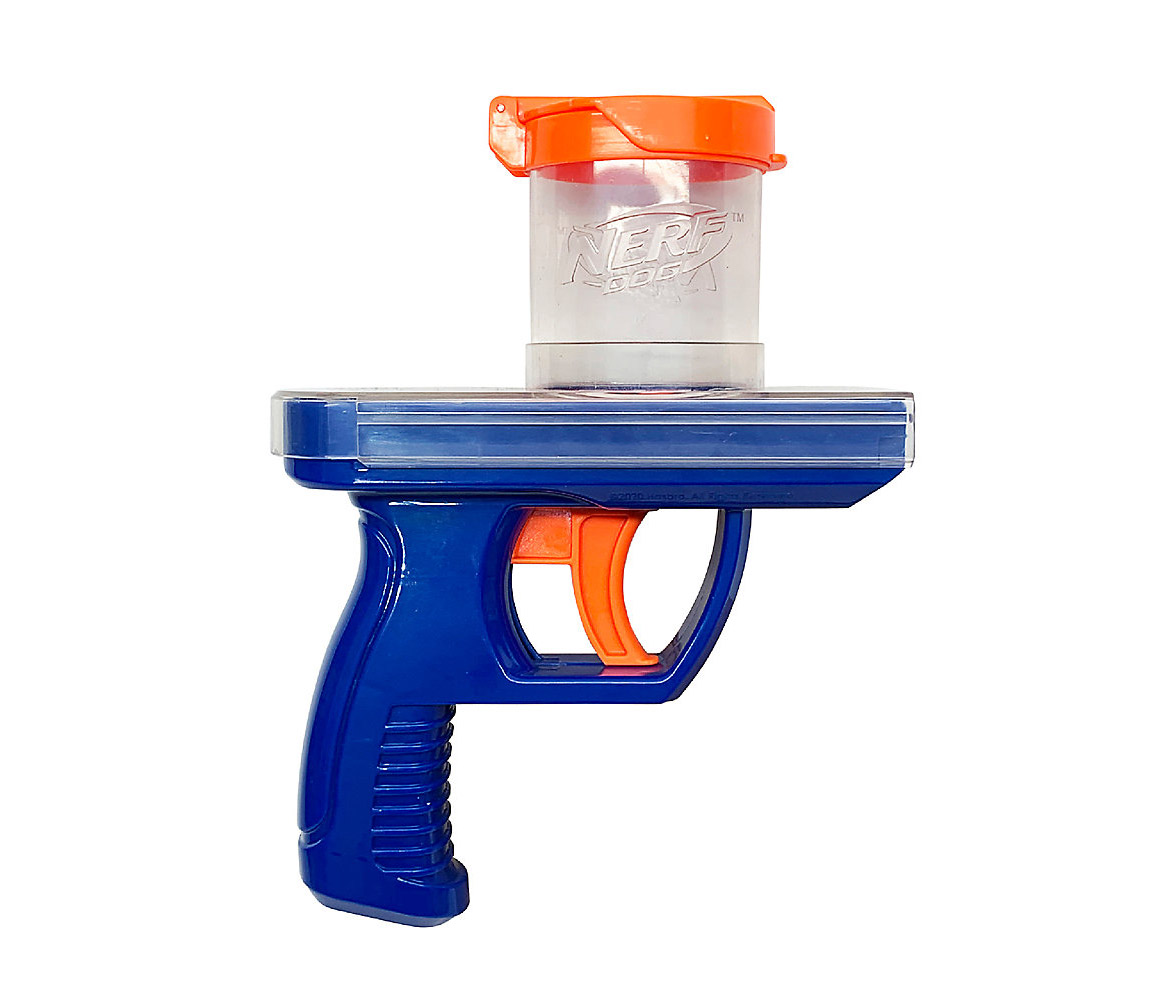 The Nerf dog treat launching gun comes with 8 bacon dog treat discs, though you can get a reload of 20 discs here!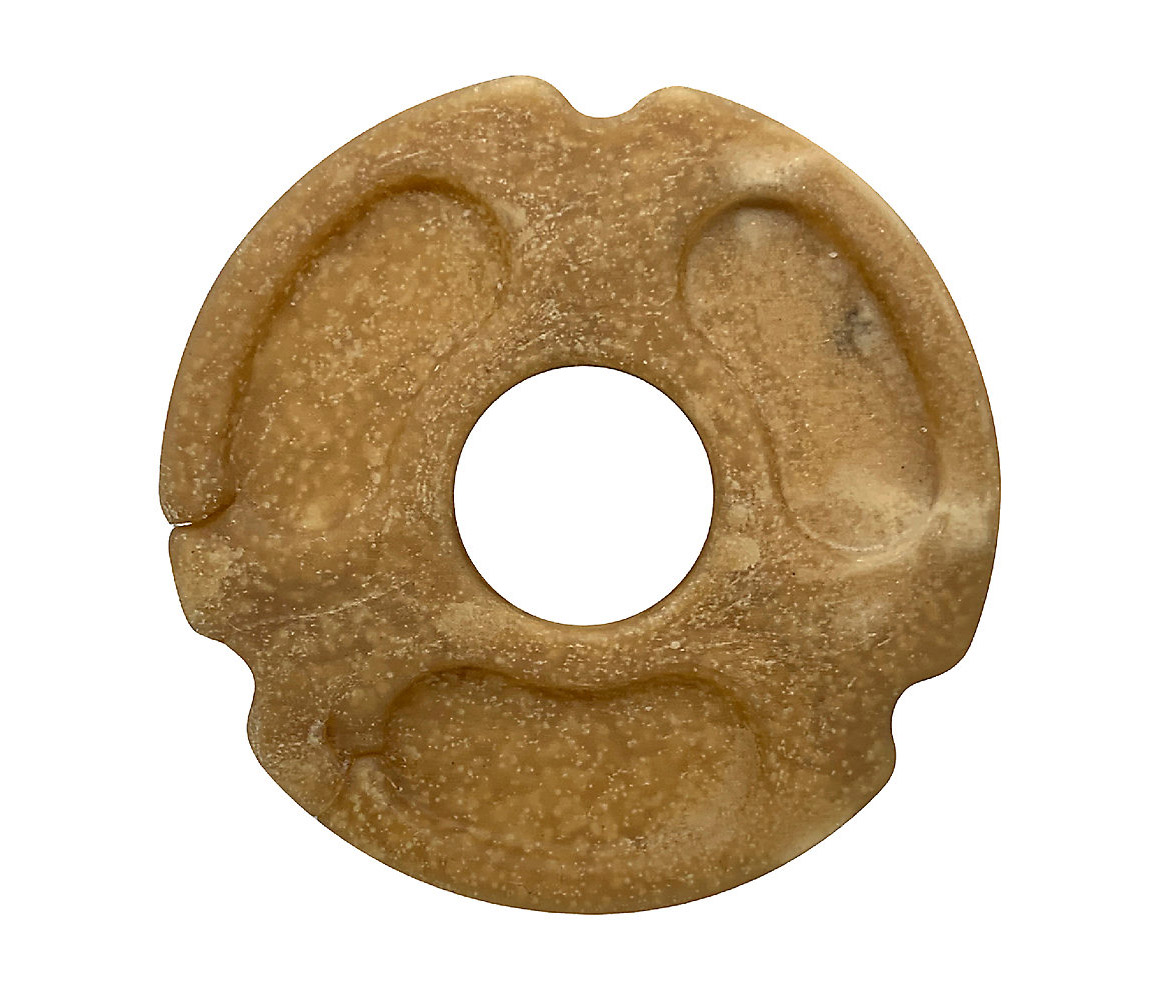 A top container on the gun will hold all 8 of the discs, so they'll always be ready to launch for your dog to have a fun and tasty treat!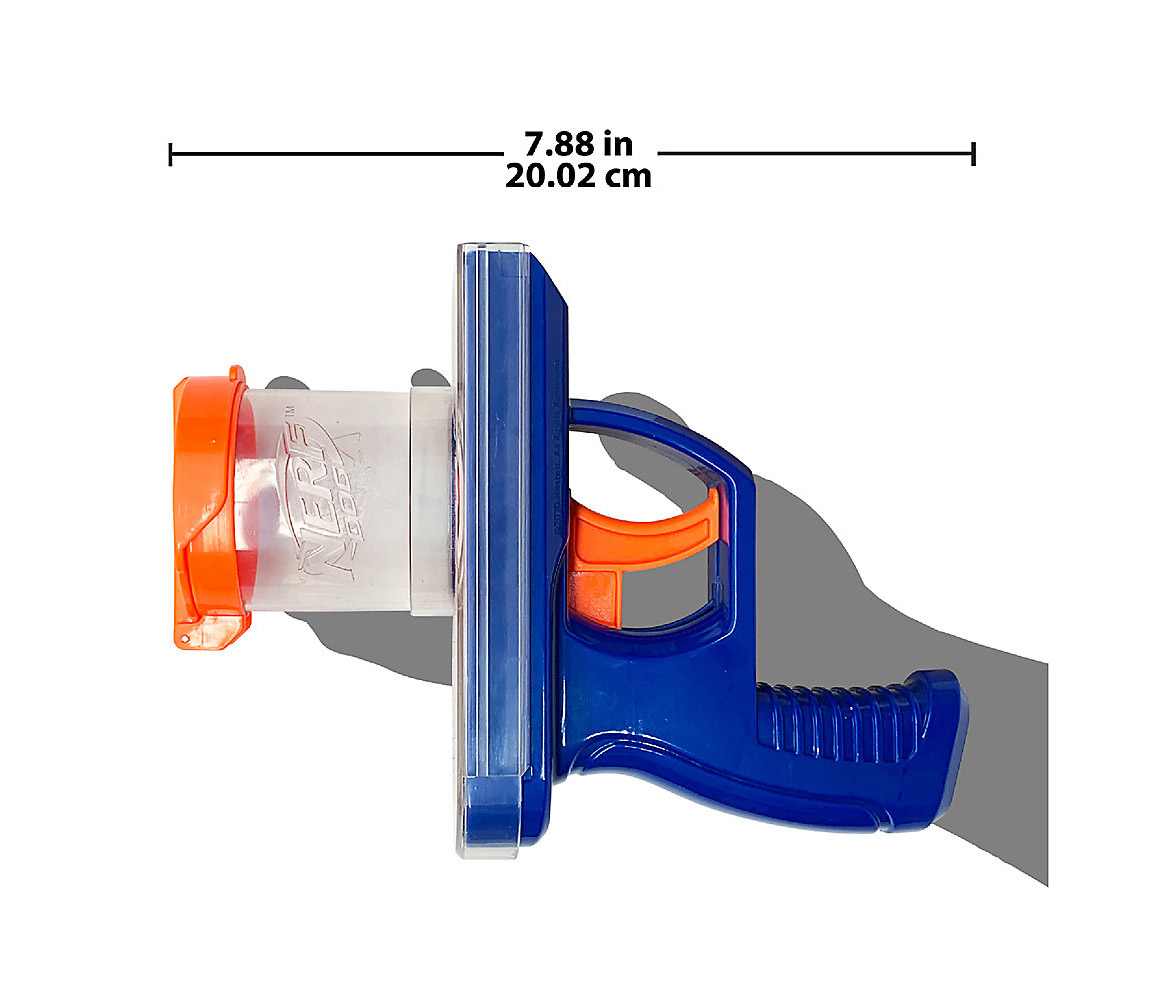 The bacon flavored dog treat discs are made in America, and each one measures around 2 inches in diameter!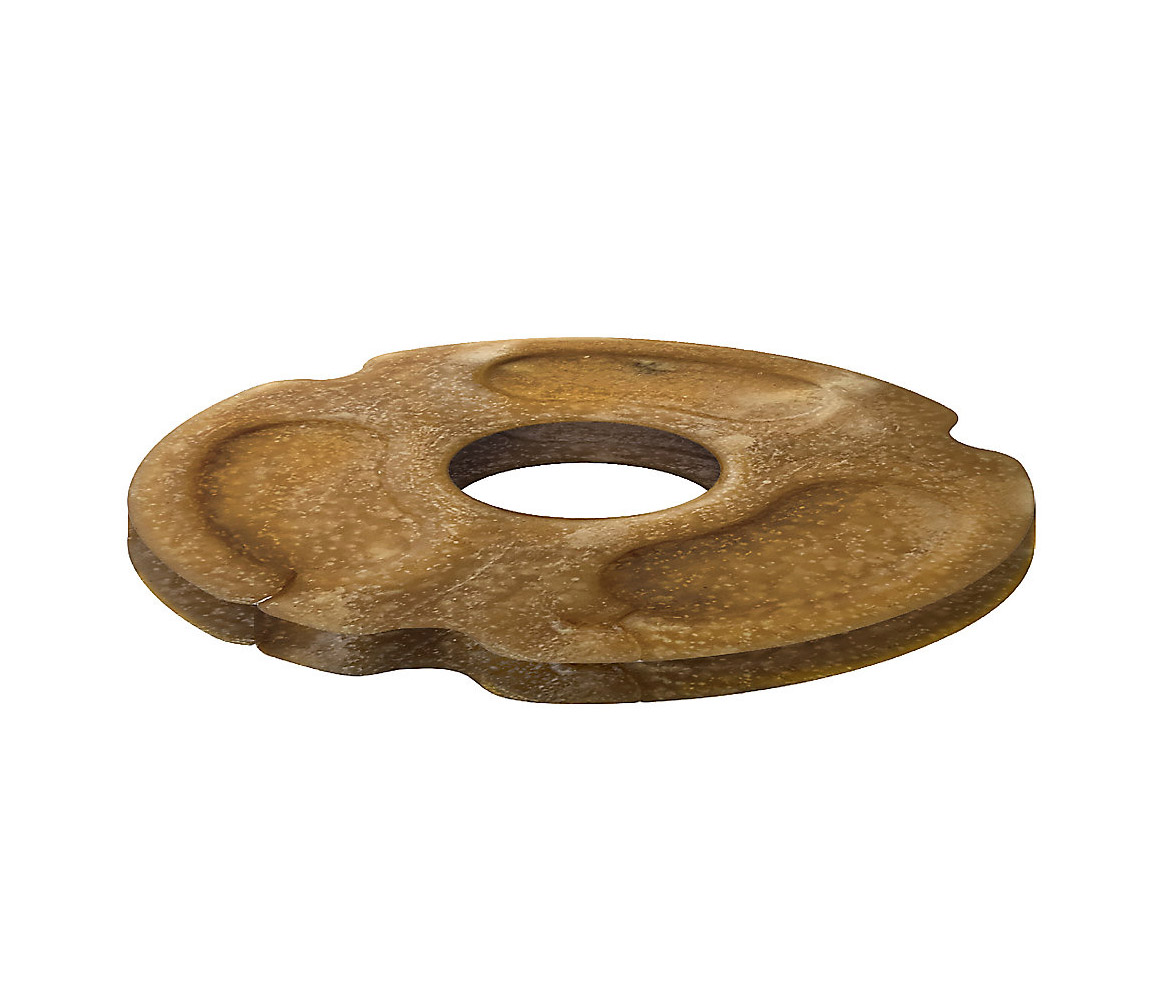 Check out the Nerf Catnip disc launcher toy in action via the video below.
Subscribe To Our YouTube Channel