Sandscript: A Magnetic Ball That Draws In Sand All By Itself
By Ryan on 12/09/2016 1:09 PM (Updated: 01/10/2017 2:41 PM)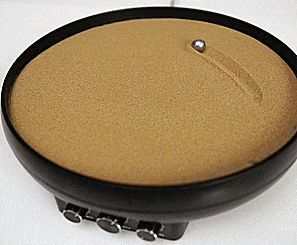 Similar to a zen garden where you can rake your sand around and keep calm by however that works, the Sandscript is a circular dish filled with sand that has a ball that gets controlled by magnets to make unique and mesmerizing designs in the sand all on it's own.
How it works is, you control the patterns that the ball creates in the sand using three knobs on the side of the device. The dials control different aspects of how the ball will move around and draw in the sand, so that you can set the dials and let the ball go on it's own and come back to a unique and creative deign every time.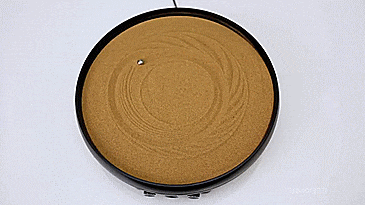 You can set the dials at random and let it go, or come back periodically and make tiny adjustments as it goes around to make your perfect masterpiece.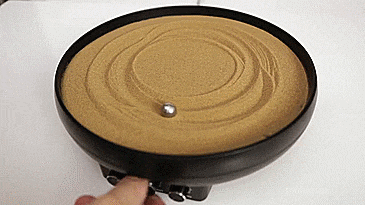 The device comes with 2 steel balls; a smaller and larger ball. The smaller ball makes finer lines in the sand, whereas the larger ball will of course make thicker lines. Similar to an Etch-a-Sketch, you simply shake the device to erase whatever drawing you've created. The sand will move around and settle in with everything flat and blank once again.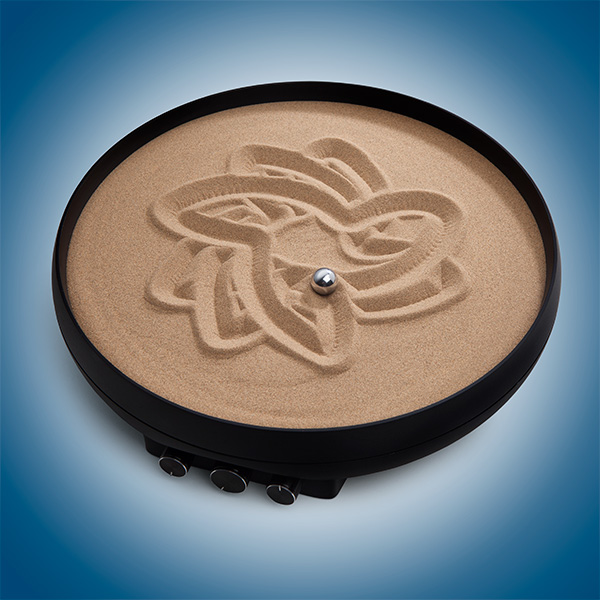 The Sandscript package includes 1 sand drawing machine, 1 package of sand, 2 stainless steel balls, and an AC power adapter. The magnetic sand drawing machine is designed and sold exclusively at ThinkGeek, measures 11.5 inches in diameter, and weighs 2.5 lbs.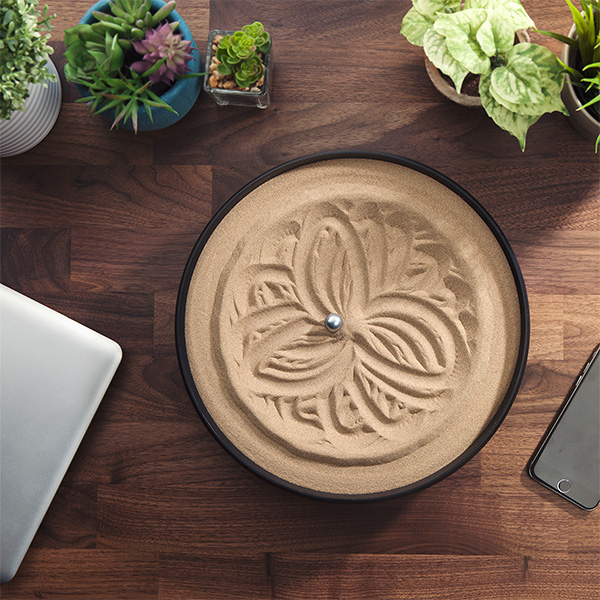 Check out the Sandscript magnetic sand drawing machine in action via the video below.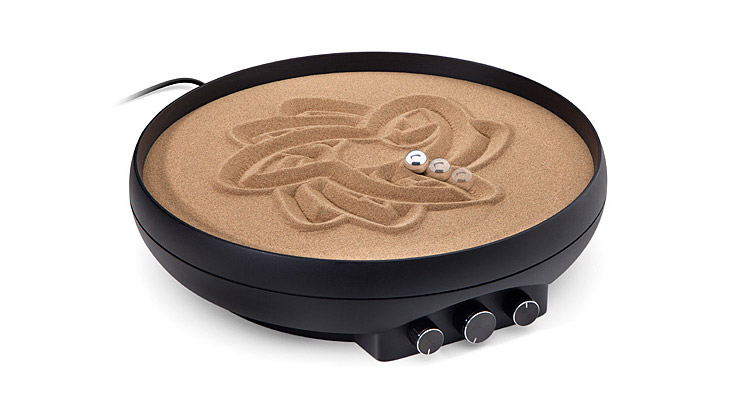 Subscribe To Our YouTube Channel