This Samurai Sword Gear Stick Shifter Is The Only Proper Way For a Ninja To Drive
By Ryan on 04/18/2021 12:52 PM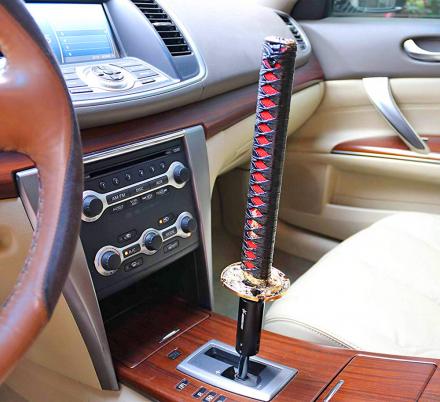 The Samurai Sword shifter is a car gear stick shifter that makes it look like your grasping on to the grip of a samurai sword when you shift gears. Probably a little safer than using the Gun Shift Knob, as you probably won't get tased as often, the samurai sword shifter is perfect for the kung-fu lover, wannabe ninjas, sword/katana collector, or greasy nerds who loves anime just a little too much, who drives a 4 speed geo-metro which tops out at 58 MPH.

Colors: Red/Black | White/Black
No longer will you need to switch gears like a normal person using the rubber ball with a diagram of how to shift on the top of it, now you can pretend you are a ninja as you swerve between traffic, narrowly escaping with your life as you grasp on to the sword of a thousand truths.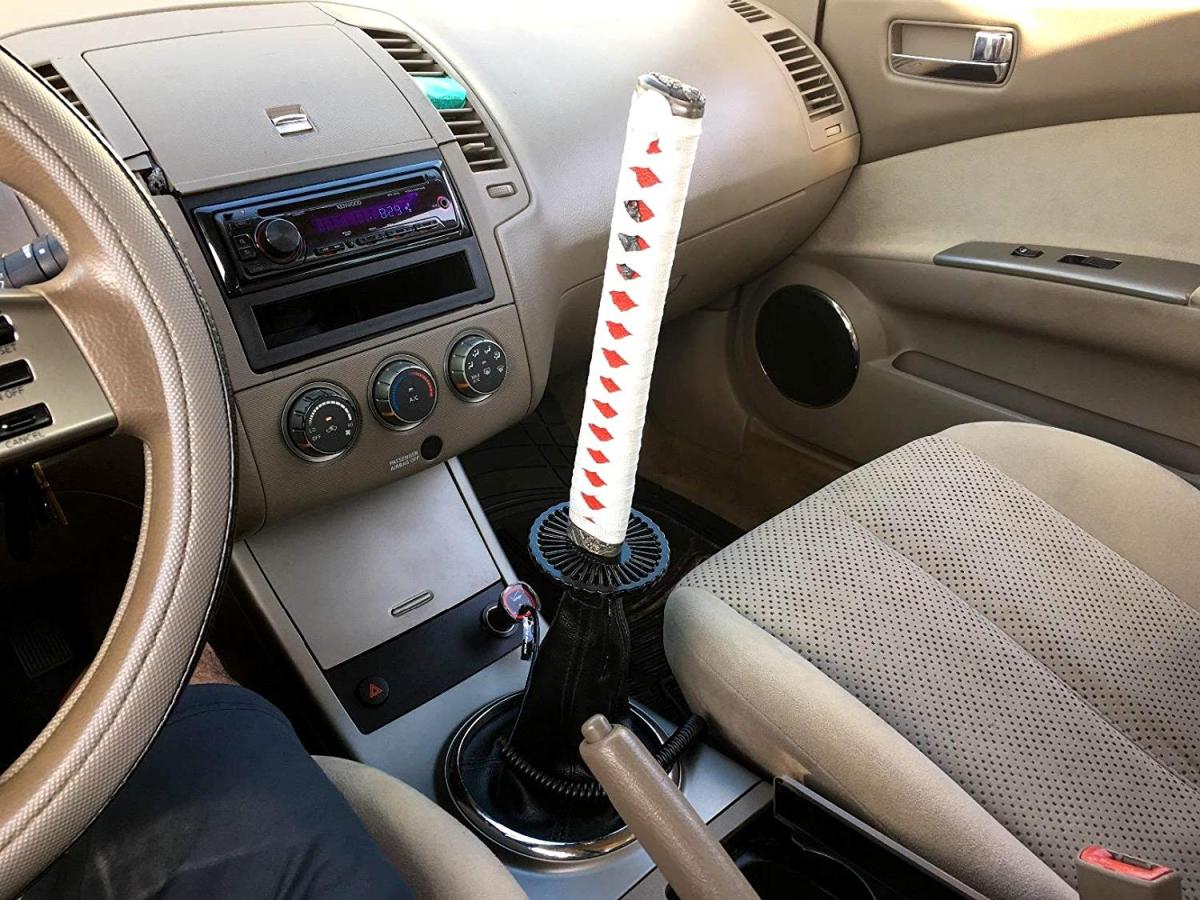 The samurai sword car gear shifter comes in 3 different sizes depending on how long you'd like the sword handle to stick out, including a small version that measures 4 inches long, a medium version that measures 6.1 inches long, and a long version that measures 10.2 inches long.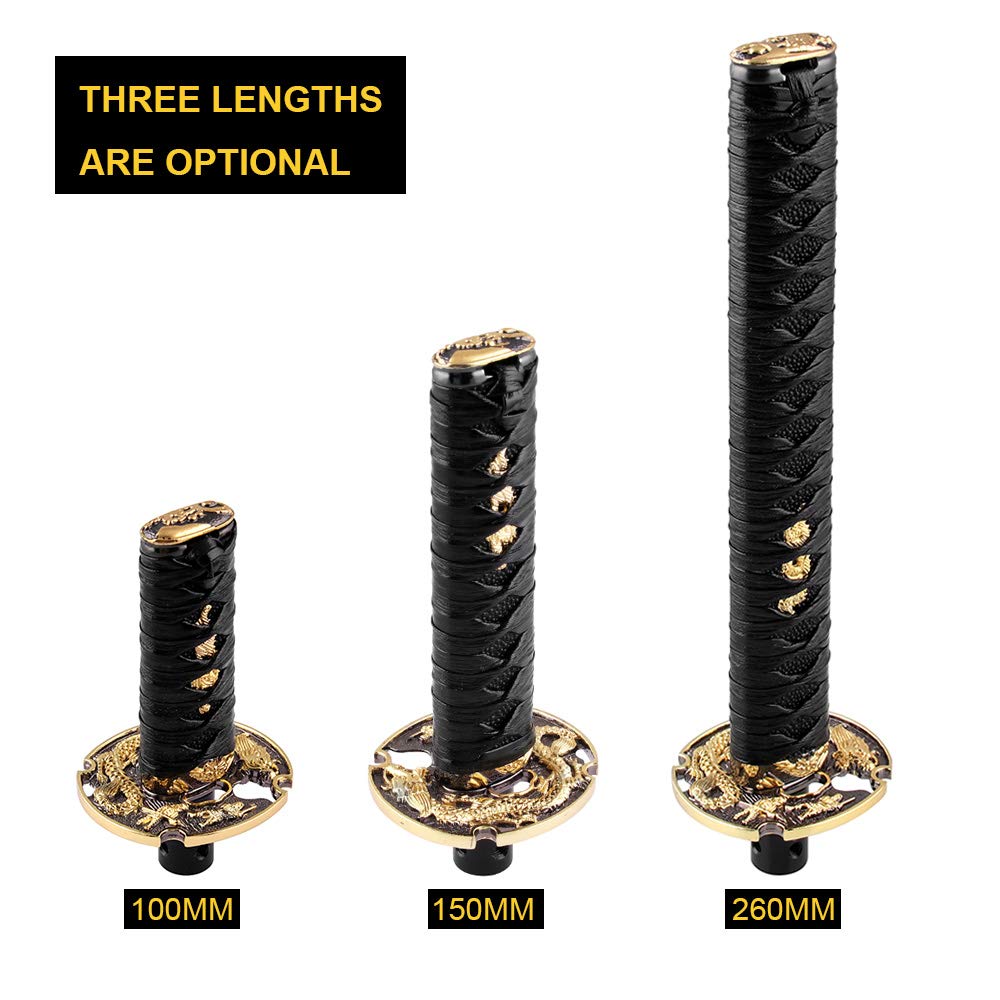 Not only can you use the samurai sword shifter to replace your manual transmission gear shifter, but it also works as a replacement for your automatic car gear shifter. This way, even though you're not cool enough to drive a manual transmission car, you can still feel like a ninja each time you place your car into drive, reverse, or park.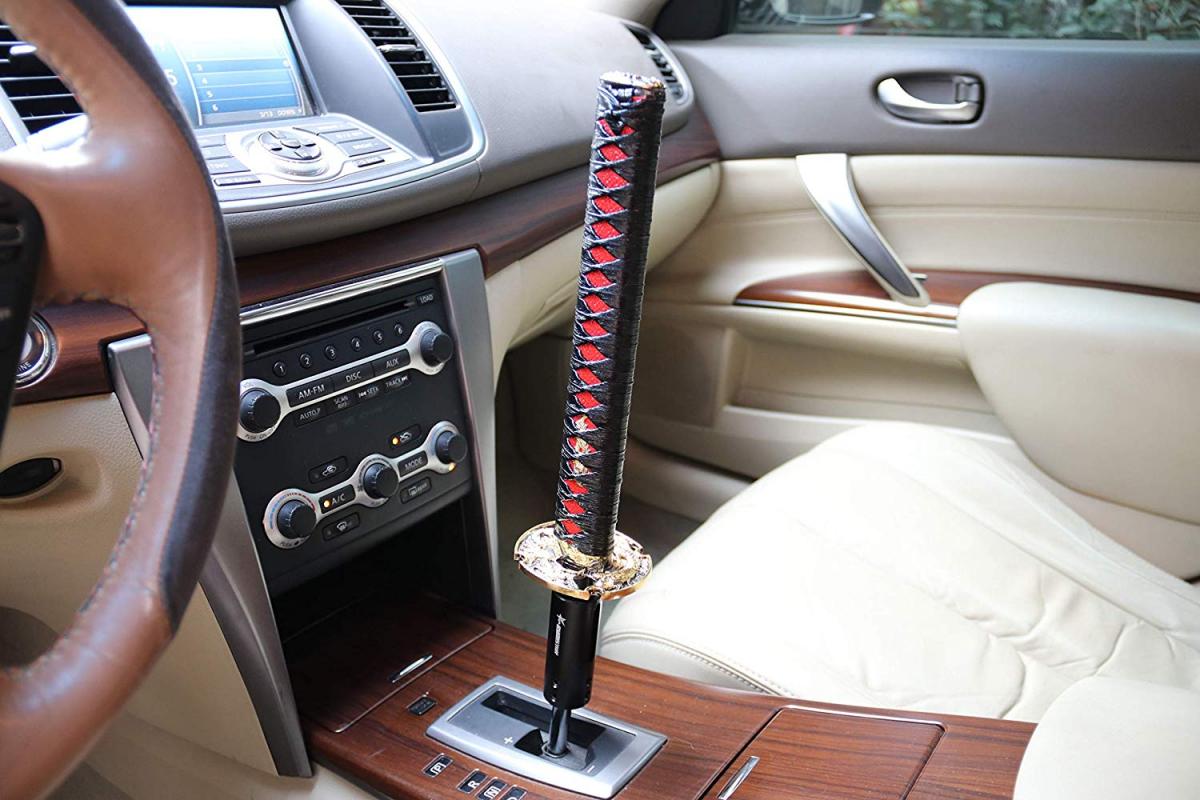 The katana handle car gear shift is made with a classic Japanese braided pattern that gives off a vivid dragon pattern, which makes for a super cool and unique design in your car. It's sure to be an instant conversation piece for anyone who steps inside your car.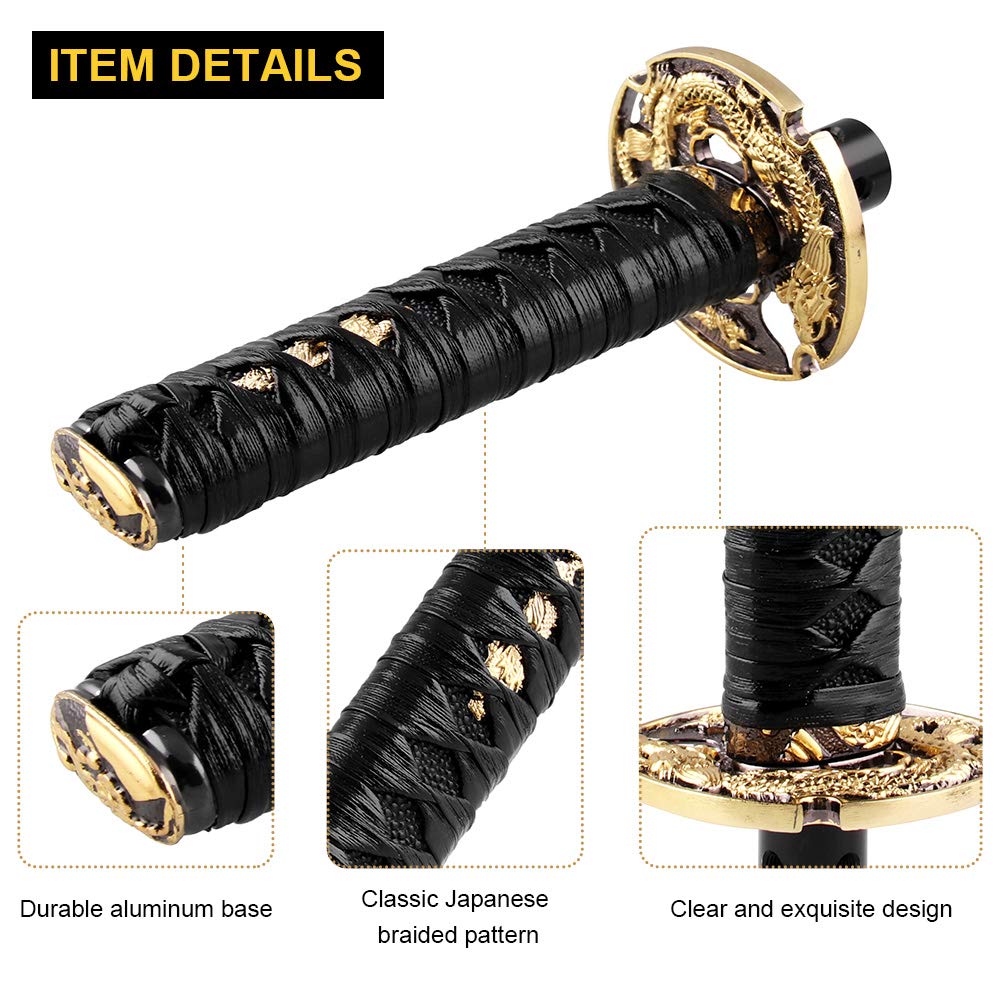 The samurai sword gear shift knob can easily be installed in most standard cars, and comes with a wrench, an adapter, a screw kit, a demolition rod, and complete instructions on how to install the sword shifter.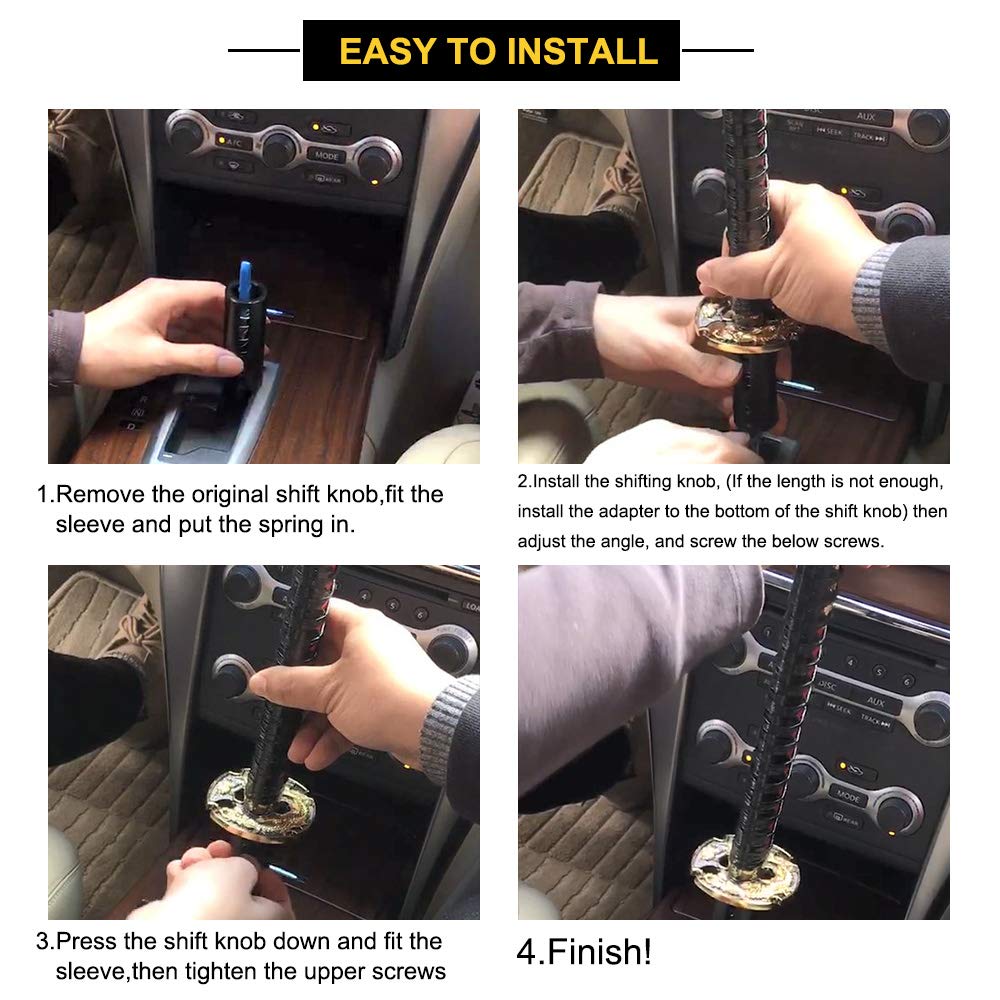 Check out an installation video for the katana gear shifter below.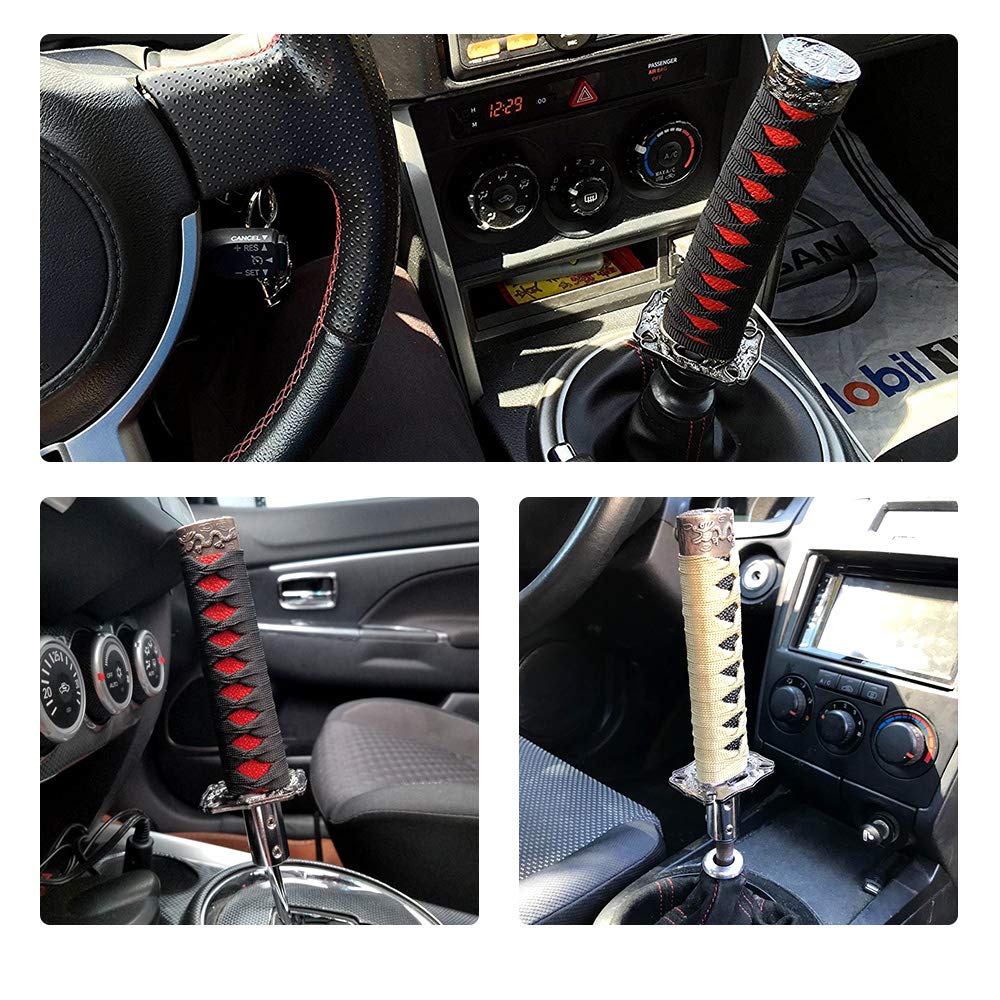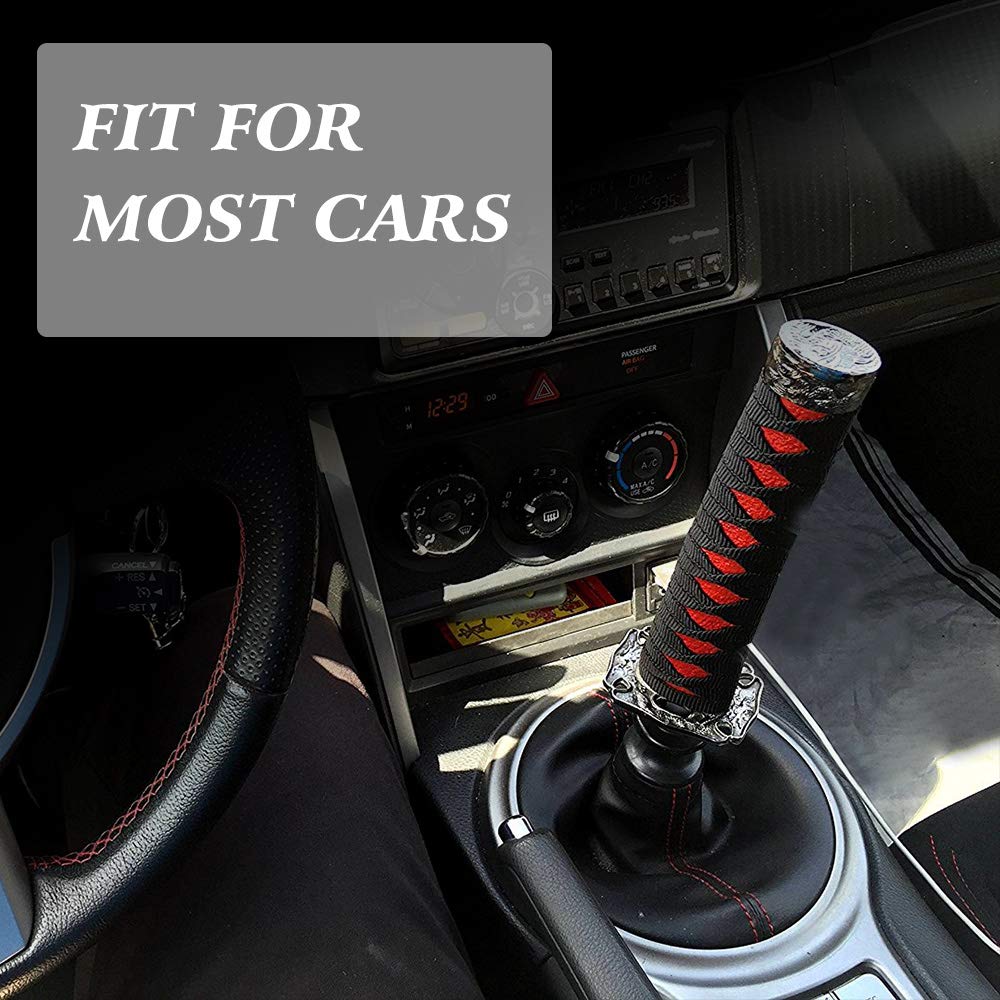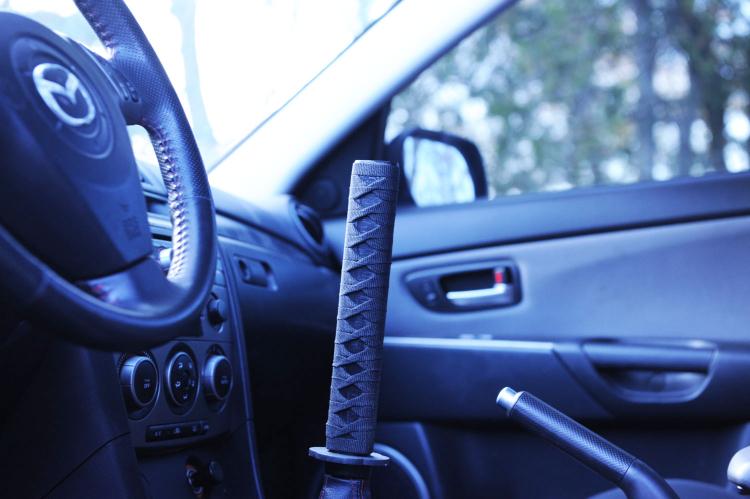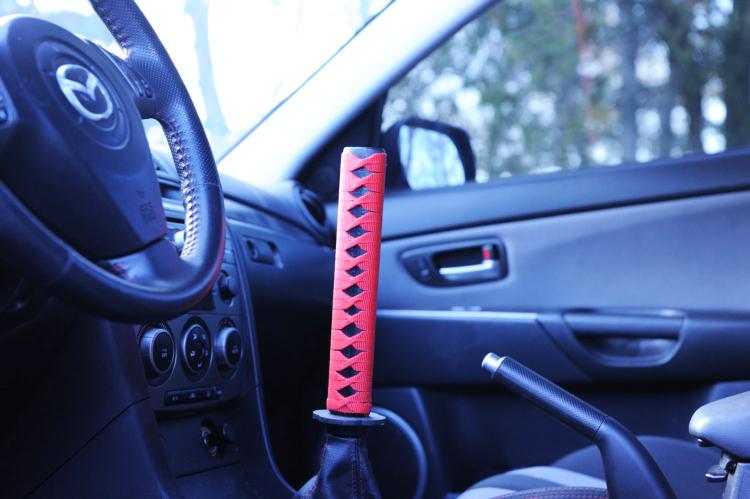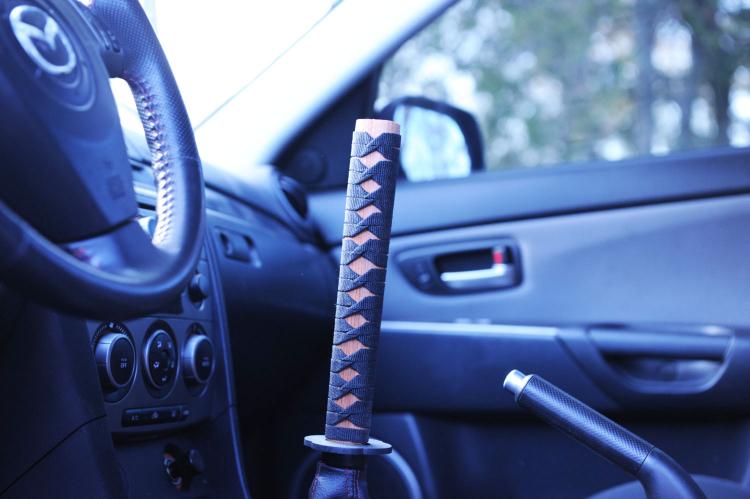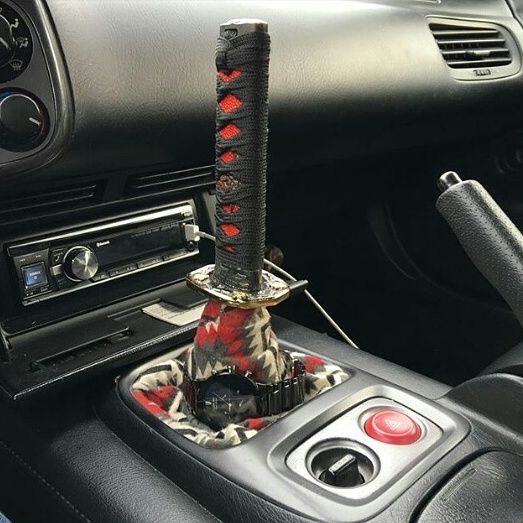 Subscribe To Our YouTube Channel