Rubber Band Machine Gun
By Ryan on 01/21/2014 10:47 AM (Updated: 12/11/2018 11:53 AM)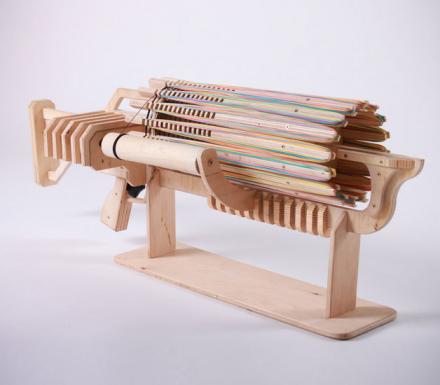 Sure semi-automatic rubber-band guns are nice and all, but when you really need to get the job done you opt for the fully automatic! Made completely out of wood, this rubber band machine gun will hold and shoot a total of 204 rubber bands per load in any person's face of your choice in a rapid-fire manor. using the guns 17 different barrels that spin around as you pull the trigger.
The rubber band machine gun will launch a full pound of rubber bands at 400 rubber-bands per minute. It uses an electric motor that's attached to the rear of the gun which is powered by 5 AA batteries. It's perfect for battles at the office!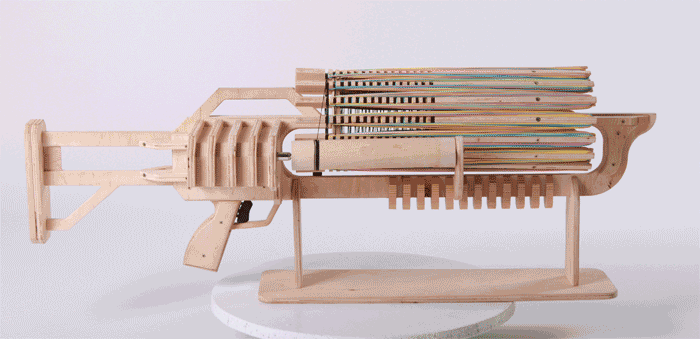 The rubber-band machine gun comes with 12 targets for target practice, a stand, a bipod, 600 rubber-bands, along with a shoulder strap for extra mobility during battle.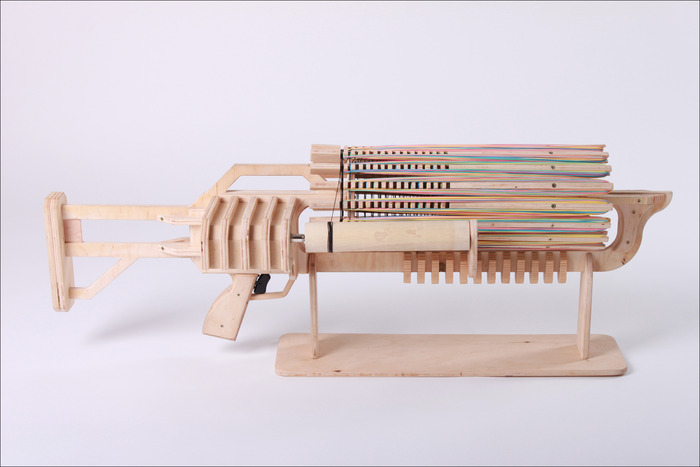 The rubber band machine gun is fully automatic, has a 16 foot shot range, measures 34 inches x 8 inches x 11 inches, and comes with 700 spare rubber bands and a rack to set the gun onto.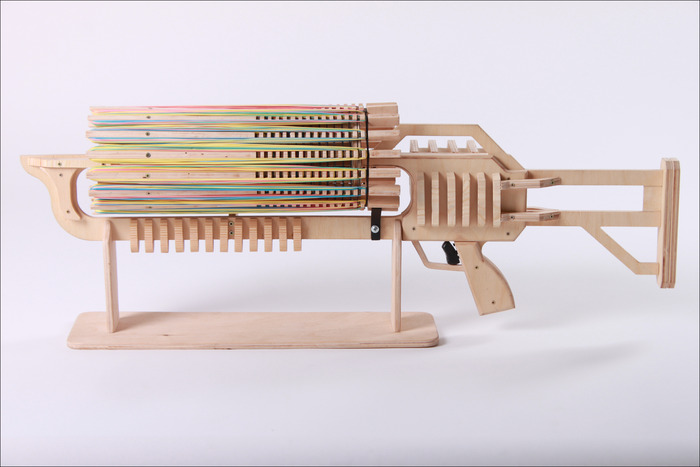 Check out the videos below to see the gun in action.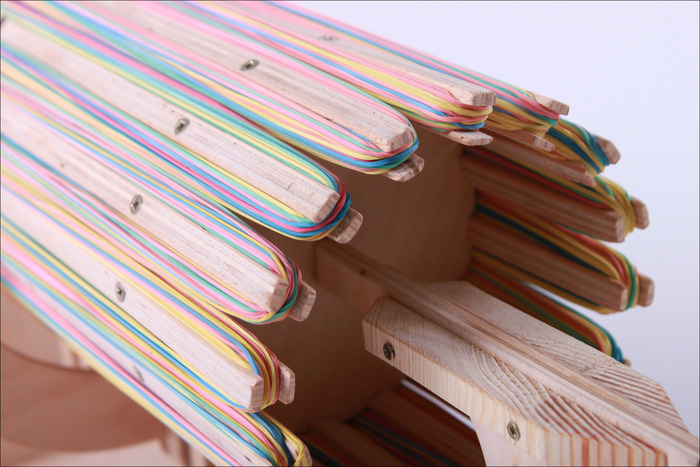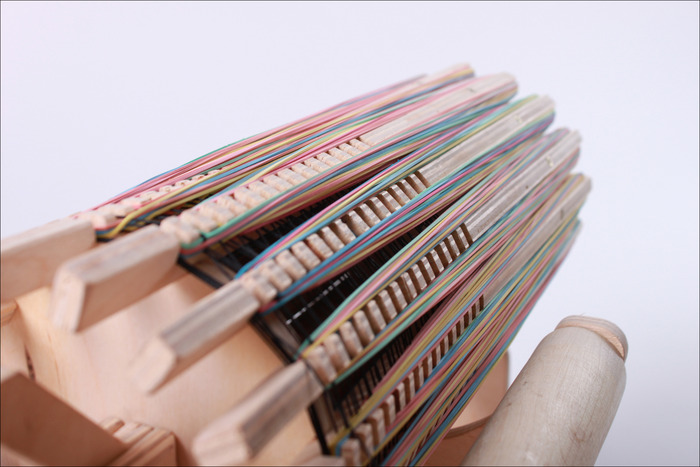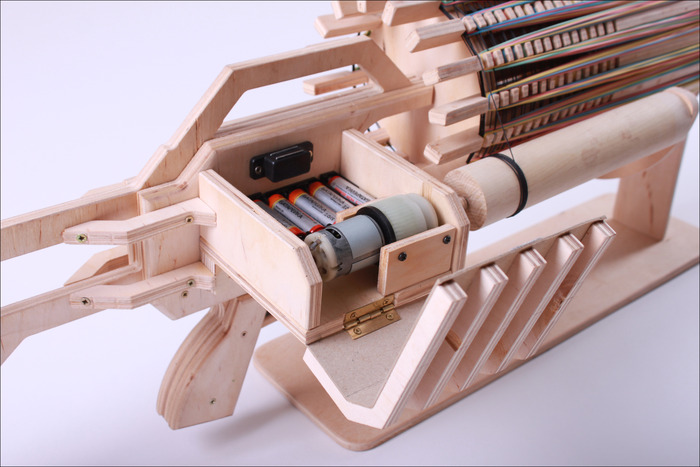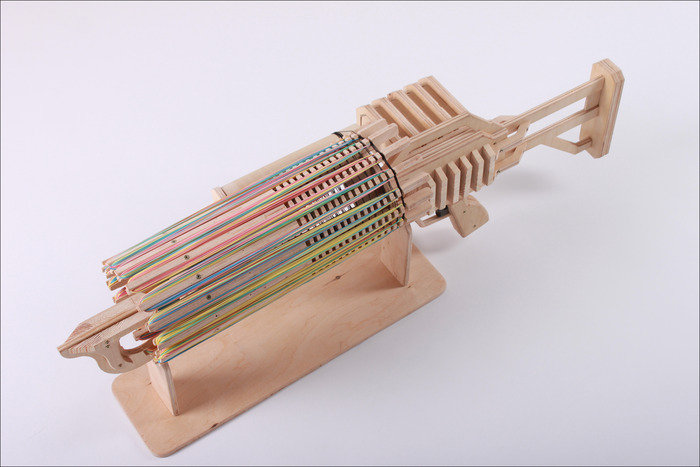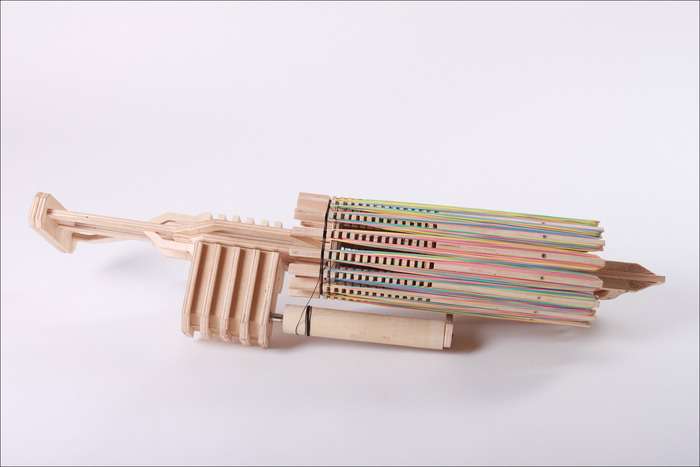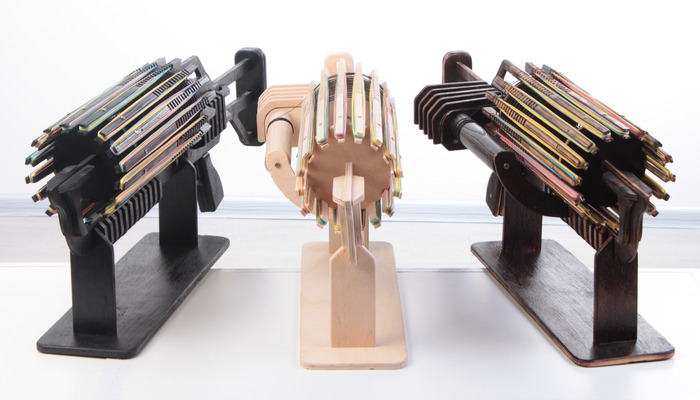 Subscribe To Our YouTube Channel