This Futuristic Camping Trailer Rotates Around To Reveal Huge Party Deck
By Ryan on 03/09/2023 2:21 PM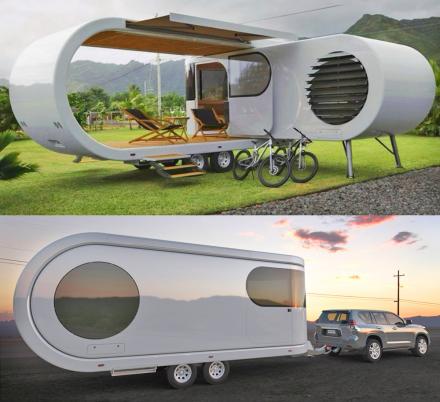 We're all about glamping, and spending time "outdoors" without having to deal with the outdoors. In reality, I like being outdoors while viewing it though a screen or window, while the A/C softly blows on my body, a cold drink in my hand, and a soft cushion on my behind. Sure, we posted a giant tent that's shaped like a house, but this incredibly futuristic camping trailer is taking it to a whole new level.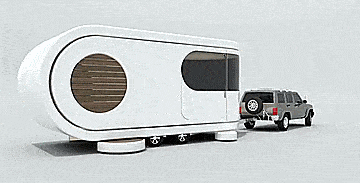 It's called the Romotow, and it swivels around to reveal a giant party deck that gives you your very own little elevated patio while camping.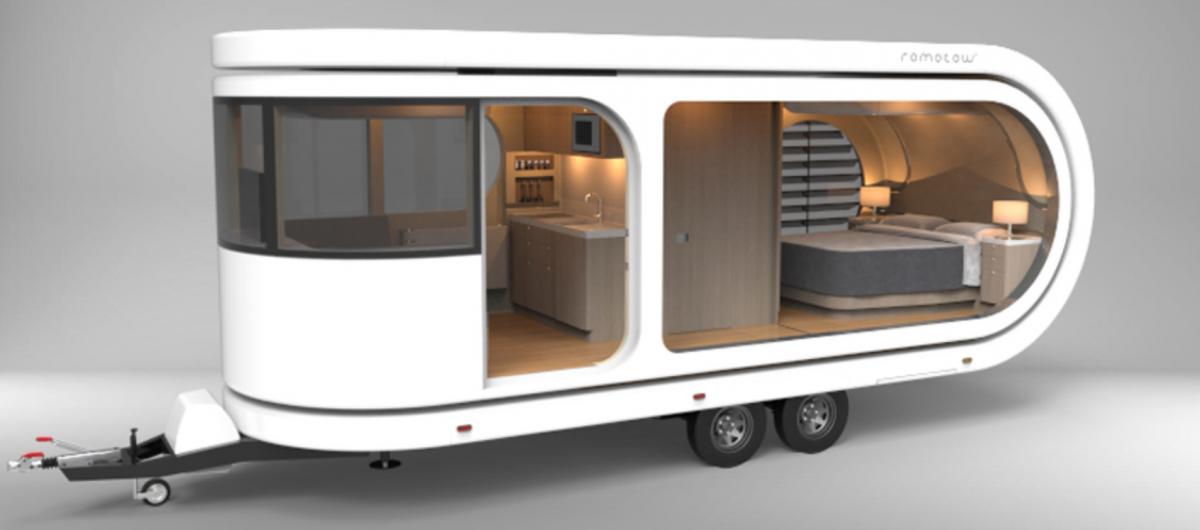 By default, the camper still likes futuristic and modern, yet it's not crazy to think that it would exist. But with just the push of a button while you're parked and in your final destination, the Romotow swings around 90 degrees to reveal a giant deck.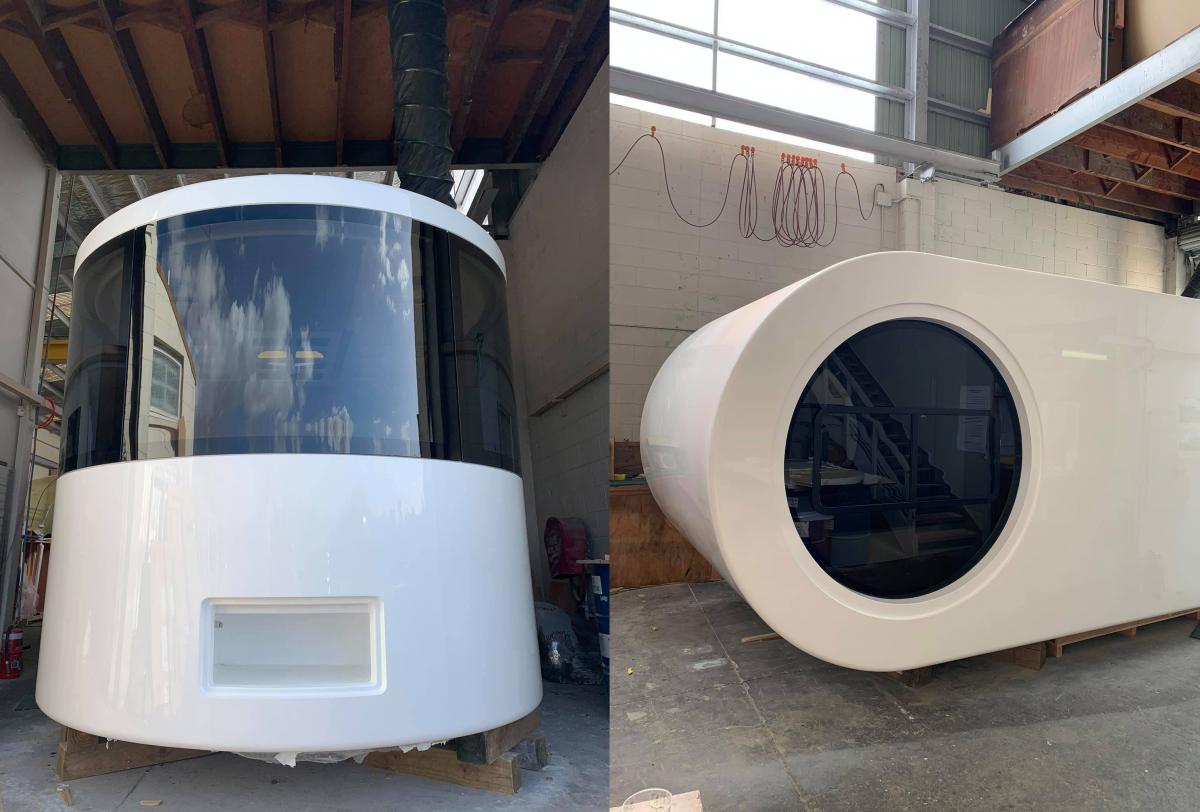 The camper deck can then be used to lounge and show how much better you are than everyone at the camping park. Plus you can use the top roof of the deck to provide shelter from the sun and the rain. The initial concept for the Romotow was designed way back in 2012 by the architectural and interior design firm W2, but just recently the first iteration of the futuristic camper was started to be be built in New Zealand by a group of boat designers.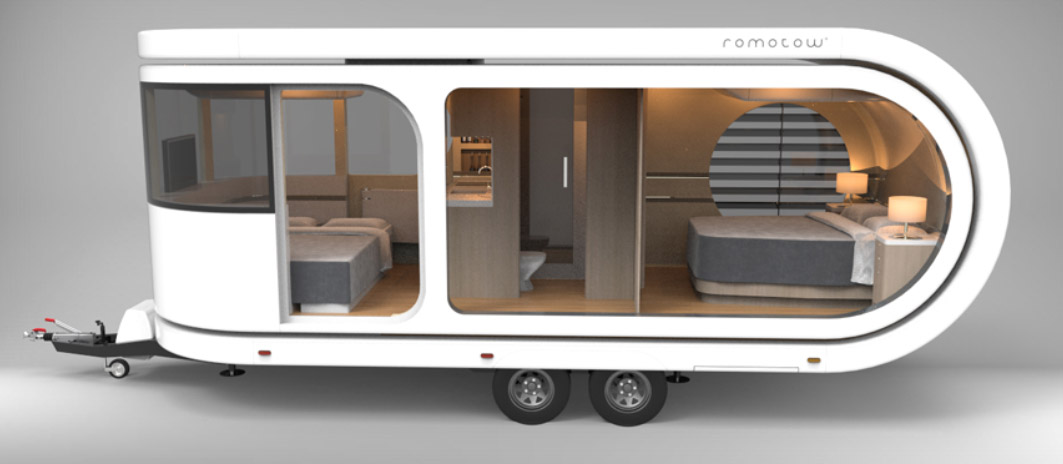 The design of the futuristic camper is made up of incredible elements such as rounded full sided windows that give an incredible view of wherever you are, and a circular window that has internal shades.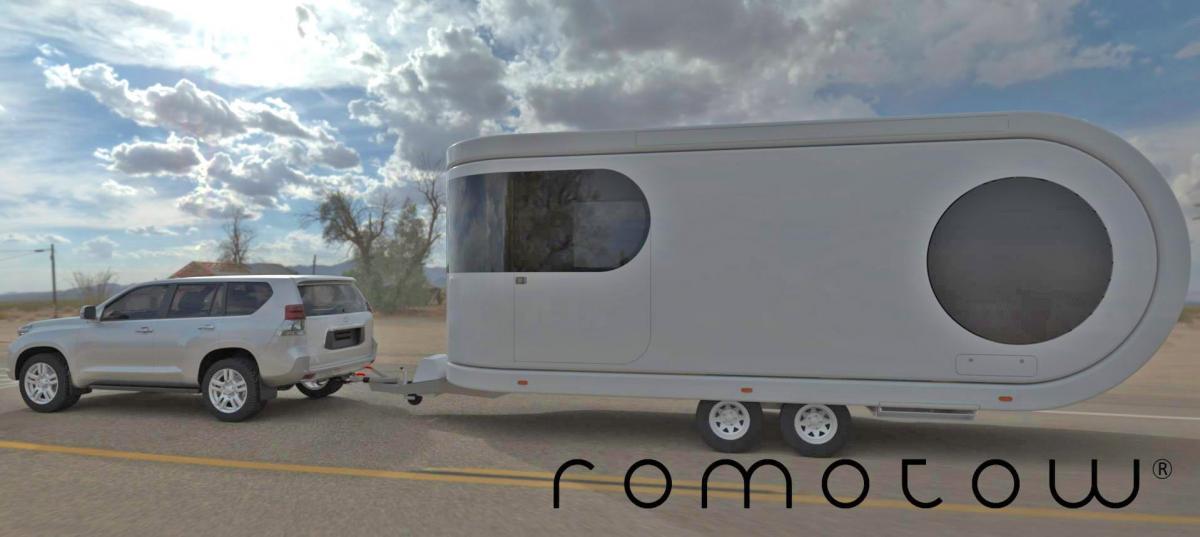 The outside of the camper is made using sleek white finish using an advanced composite body shell with a carbon composite chassis.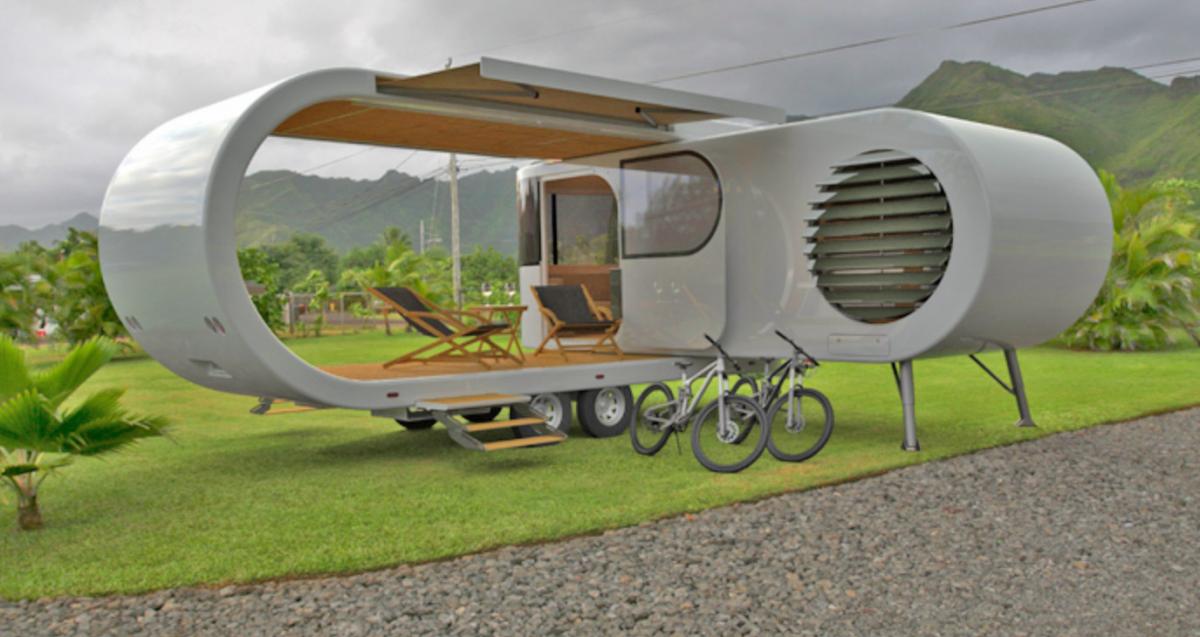 Measuring about 30 feet long x 8.5 feet wide, the interior of the Romotow boasts a nice 290 square feet of living space.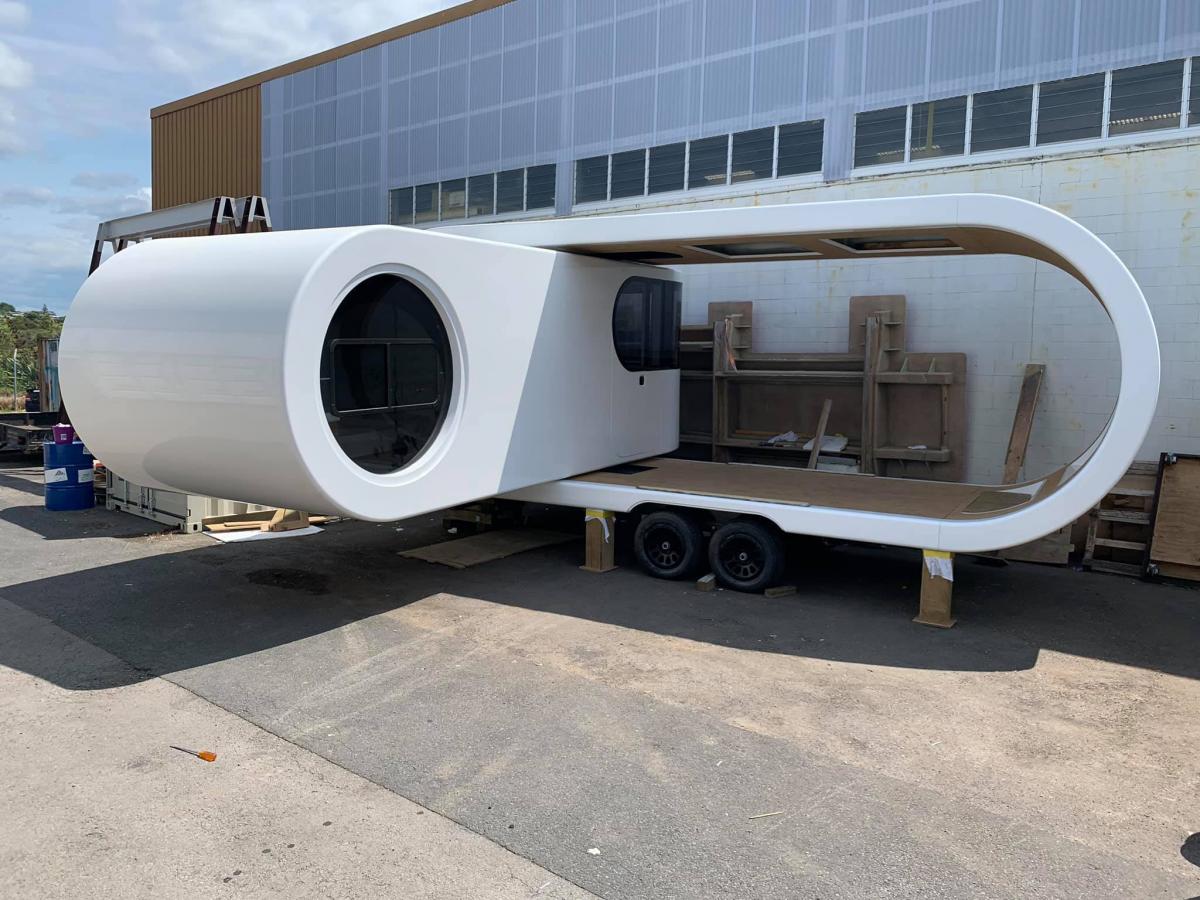 The cabin can sleep 4 adults comfortably, and it features a customizable kitchen, a spacious bathroom, a state-of-the-art surround sound system, and a spacious living room area. Plus, the whole thing is lined with teak, which is usually used in high-end yachts.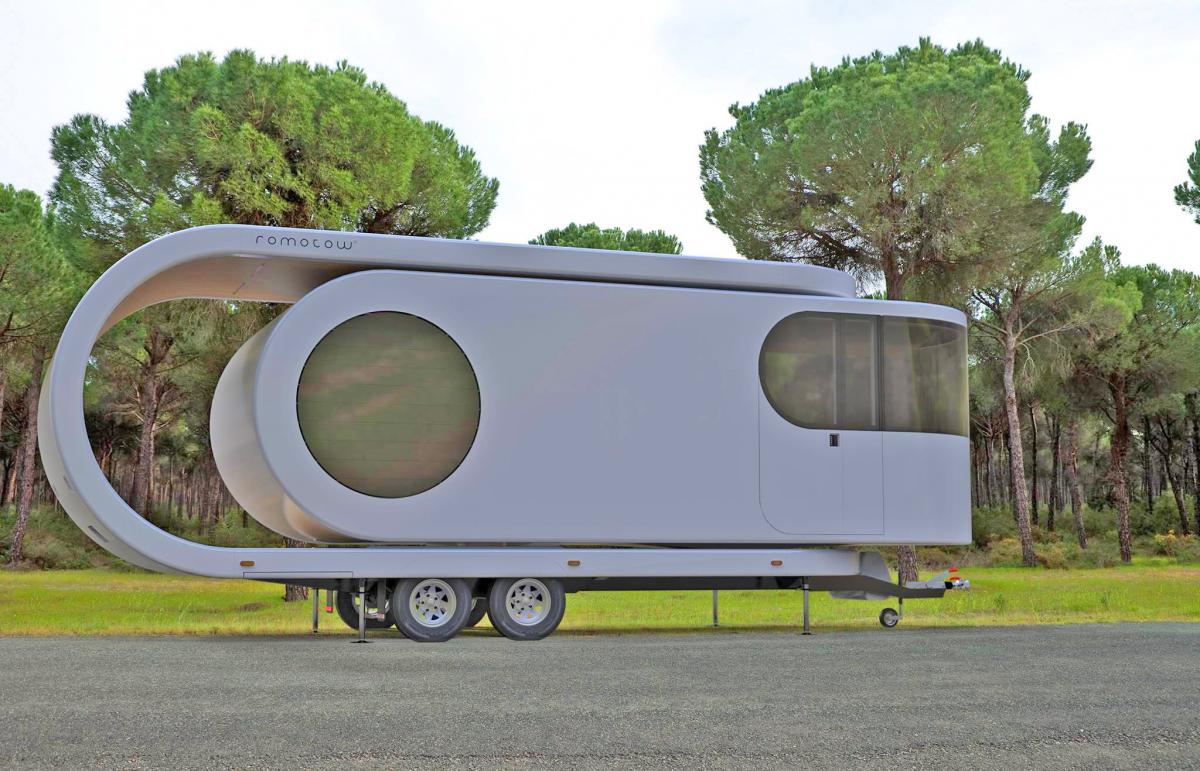 The creators of the Romotow are taking a very small number of initial orders at a starting price of $350,000, but depending on which options you choose, the price could go quite a bit higher than that.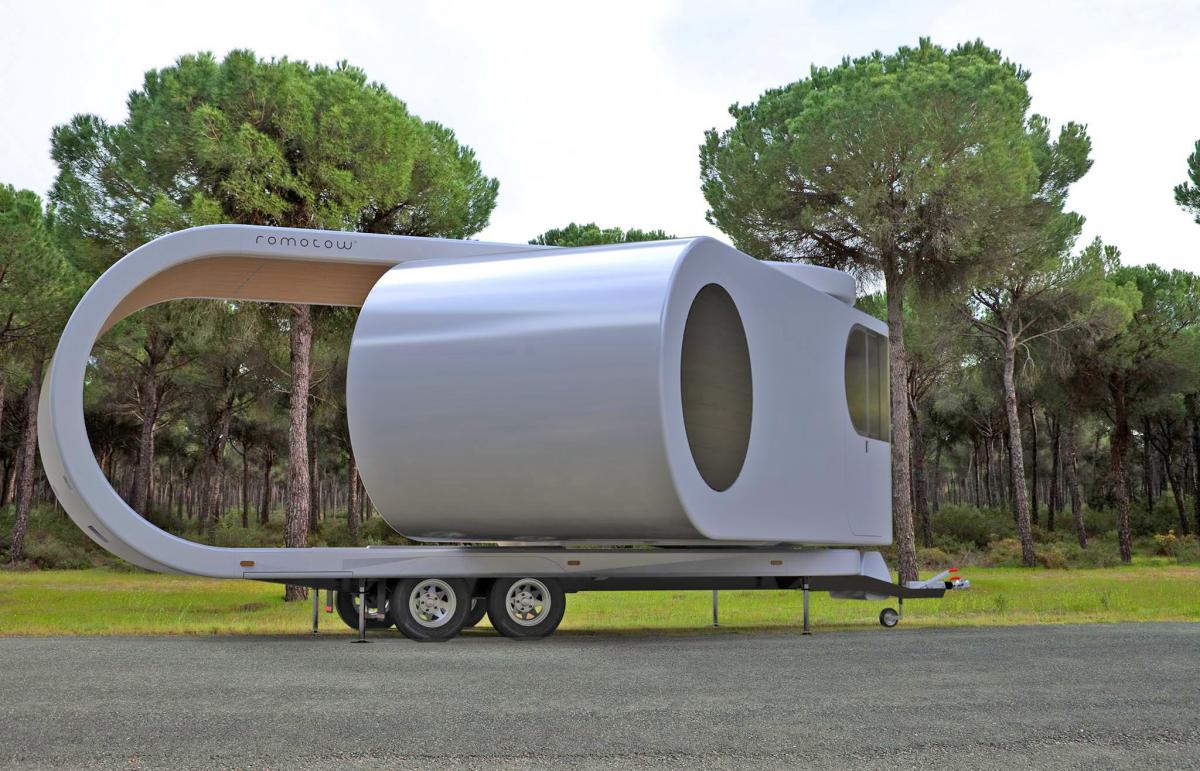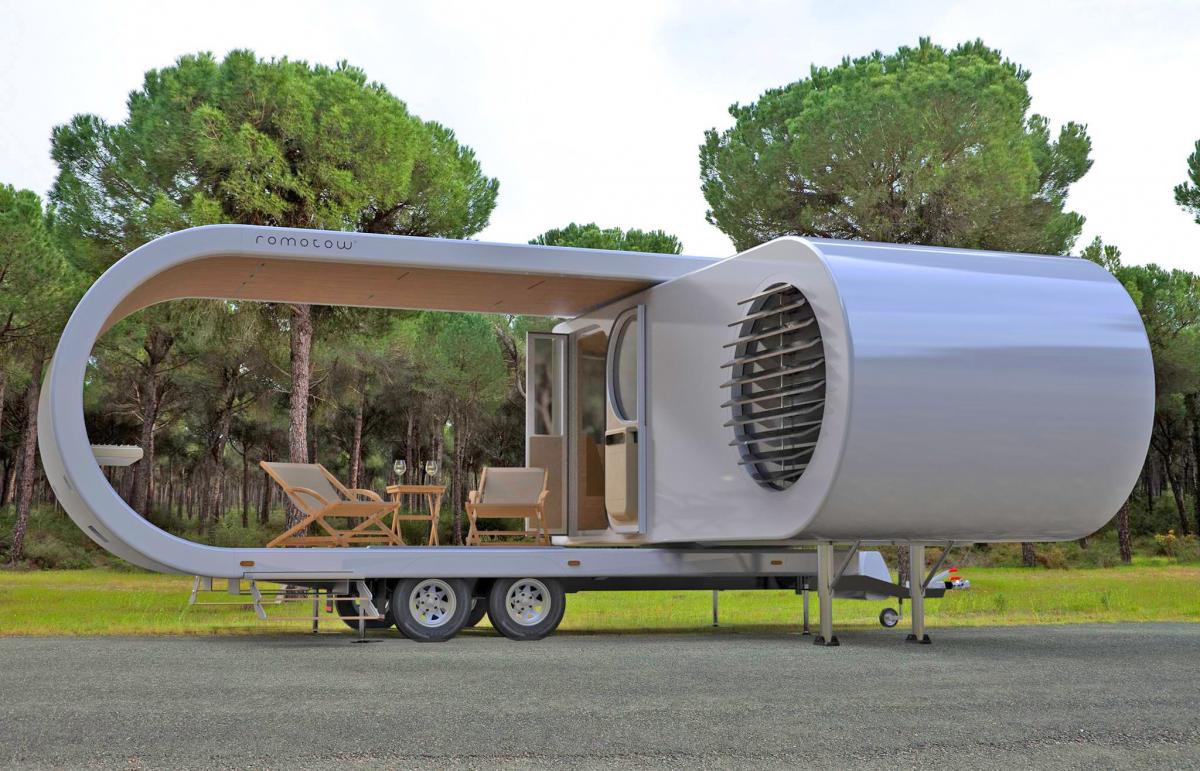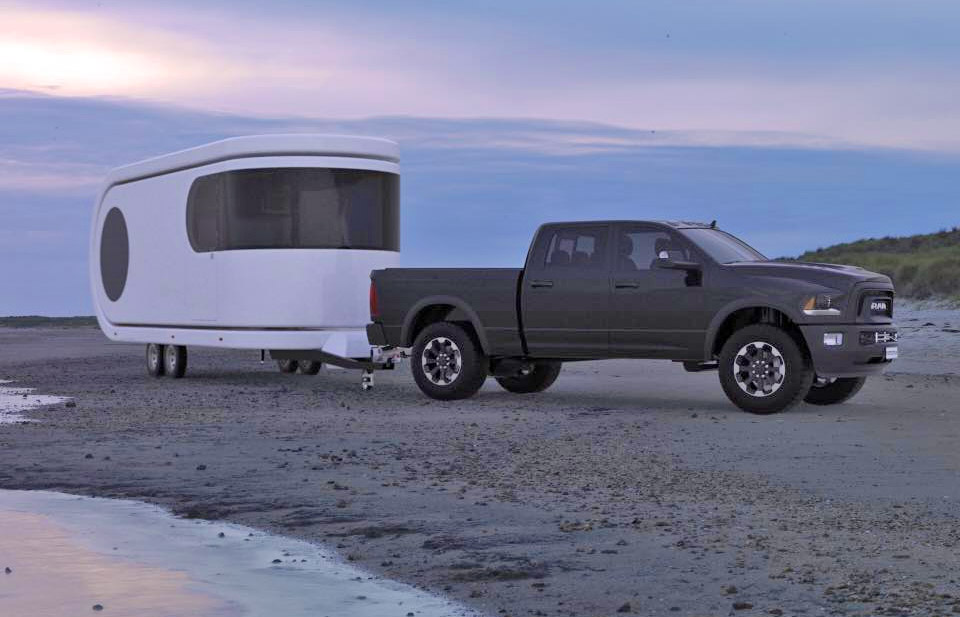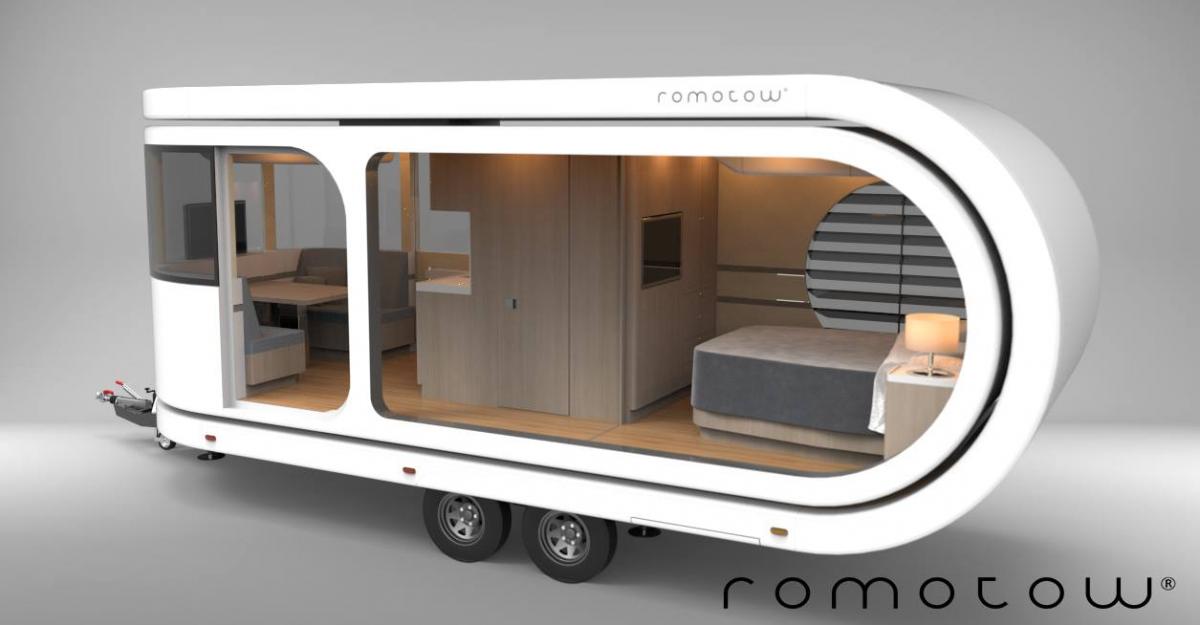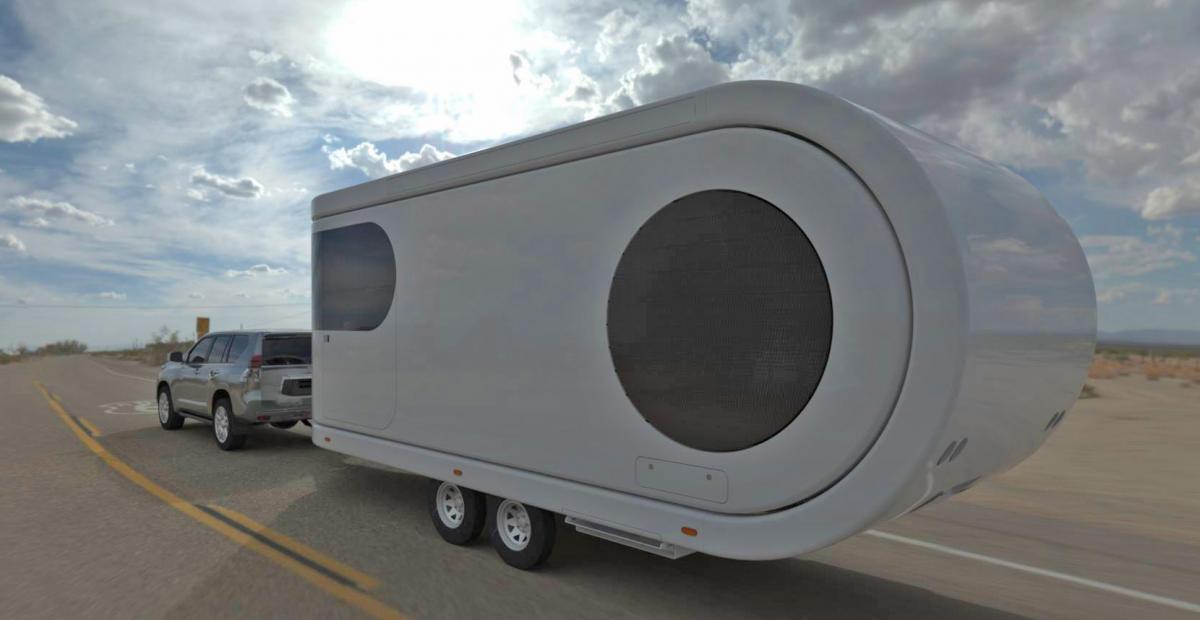 Judging by some of their concept photos, it appears one of their optional add-ons is a solar roof that'll allow you to get power while camping off the grid.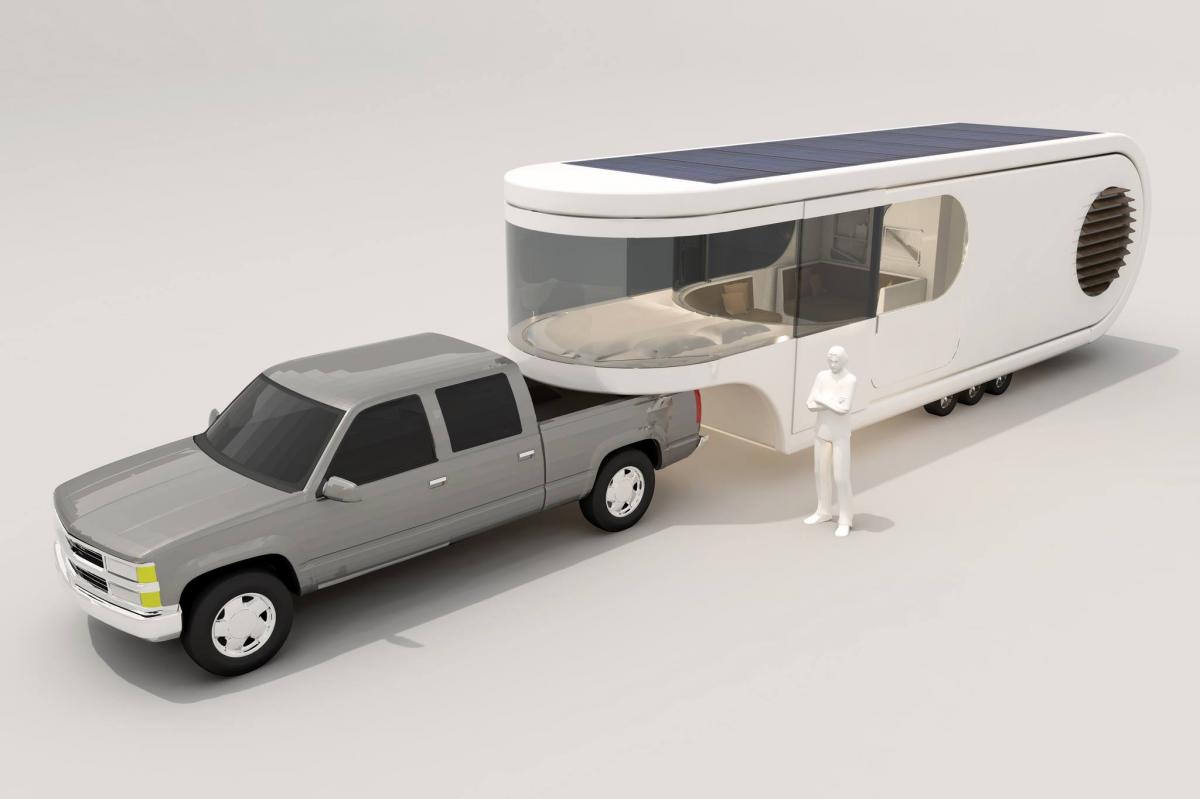 You can actually follow their progress on their Facebook page, and they say that the first camper should be finished within a few months. Once available, the price for the Romotow luxury camper is expected to go for around $350,000, so better start saving! Check out the Romotow futuristic swiveling camping trailer in action via the video below.
Subscribe To Our YouTube Channel