Ride-On Trump Halloween Costume
By Ryan on 10/22/2017 5:45 PM (Updated: 09/19/2018 9:10 AM)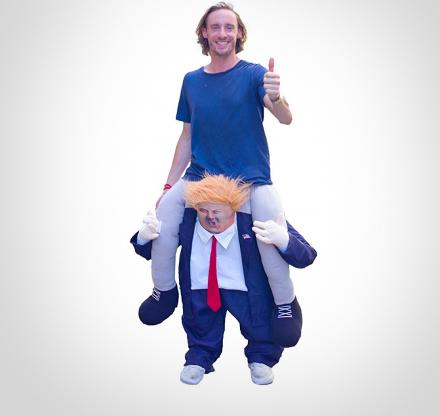 Halloween has become filled with creative, hilarious, and pop-culture filled references that are putting a drain on America. Are you looking to make Halloween great again? This ride-on Trump Halloween costume will do the trick. Made to look like Donald J. Trump himself is giving you a piggy-back, this amazing costume is sure to be a hit and a conversation argument starter at any party you attend.
These unique ride-on styled costumes are taking over Halloween, and you wouldn't be living in America if there wasn't one of the current president, let alone one of Donald Trump.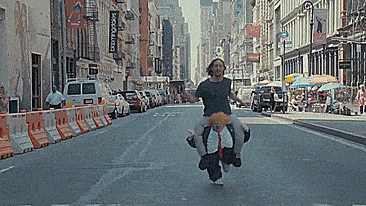 To use it, just slip your legs all the way through the costume, which makes your real legs become Trump's legs, and then two fake legs will then dangle in front of fake Trump as if they're your legs as he's giving you a piggy back ride. The ride-on Trump Halloween costume comes fully with Trump himself wearing a classy over-sized suit, his classic red tie, a USA flag pin on the front of his suit, along with his classic controlled chaos hair cut. The ride-on Trump costume is made from polyester, is great for Trump lovers, Trump haters, and everyone in between, and will surely make you the life of any Halloween party you attend.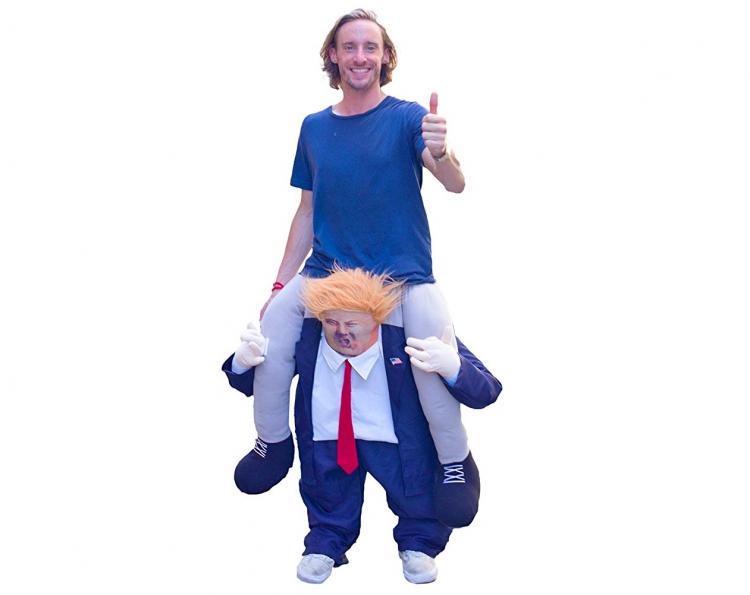 The Trump costume is made by the same guys that brought you the entertainment social media pages FuckJerry, and the party game What Do You Meme.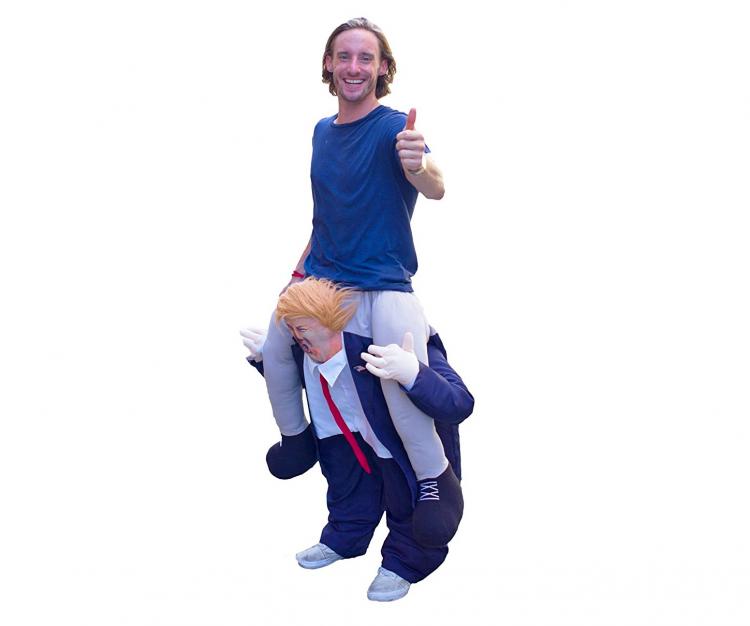 Check out the Ride-on Trump Halloween costume in action via the video below.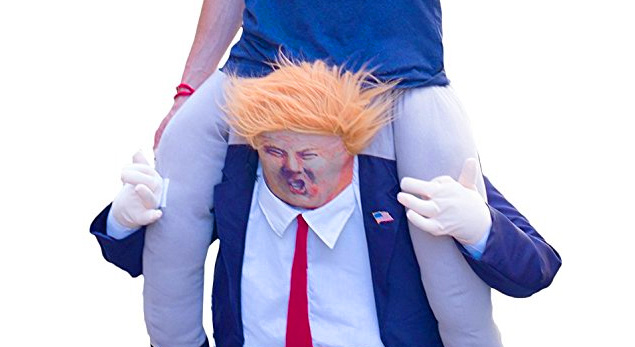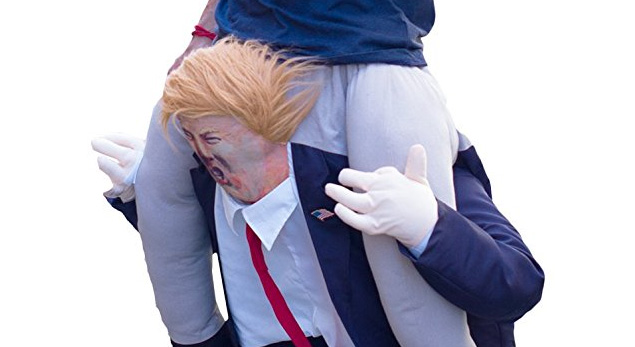 Subscribe To Our YouTube Channel