This Incredible Retractable Stool Collapses Down To Just 2.5 Inches
By Ryan on 10/14/2020 10:52 AM (Updated: 04/12/2021 7:40 PM)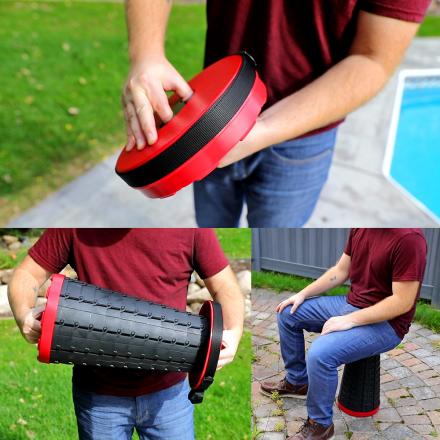 Do you enjoy quietly sitting outside, staring at all the beauty around you while quietly contemplating life? It makes it hard to really enjoy yourself when you have to struggle to get down on the ground to sit. And once you're down on the ground you realize - oh my gosh, I have to somehow use these aged knees to get me back up...it takes a little something away from all that joy. With this retractable stool you'll no longer have to go through all those pains just to enjoy the beauty that is around you. This super portable stool collapses down to practically nothing, so you can take it anywhere!
The unique stool fully extends up to 18.1 inches tall, and retracts to a compact size of just 2.5 inches thick. It even comes equipped with a hand and shoulder strap so you can carry it with you anywhere with ease.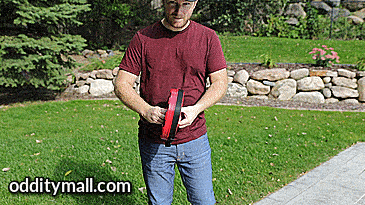 This is also a great stool to keep around a home or camper that is short on space. Tuck this small, compact stool away and when you have guests you can bring it out and multiply your seating. Another great use would be to keep a few of these stools in your car for use at sporting events, or tailgating.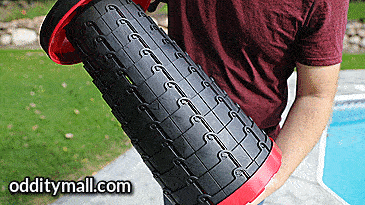 It makes for a perfect camping chair, or bring it with on your next fishing or hunting trip. If you're going to the DMV and know you'll be waiting in a long line, why not bring this stool along and get comfy?! Got some work to do in the yard or garden, extend it out to just the right height to work comfortably at whatever height you need it at.
Stool Color Options:
The stool comes in four color options, including red, black, yellow, and green.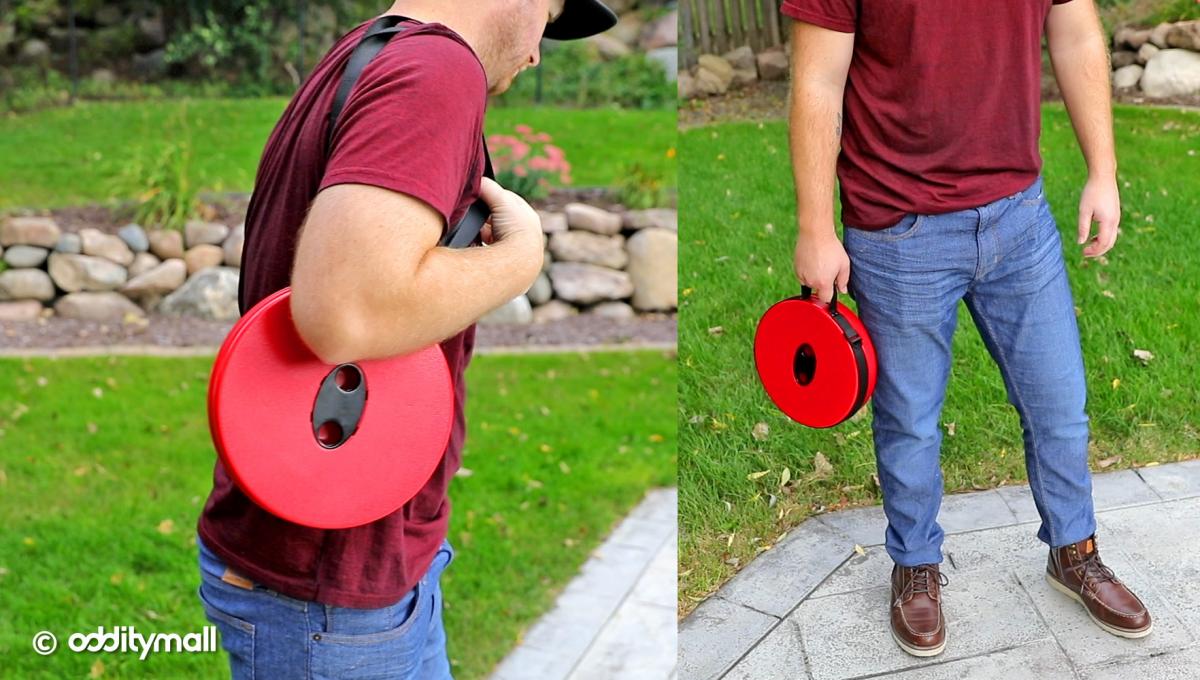 How big is the retractable stool?
When not in use, these stools are a mere 2.5 inches thick and 9.8 inches in diameter. At this size they can be stored under sofas and beds, in a cabinet, in ottomans, or tucked in small cubbies.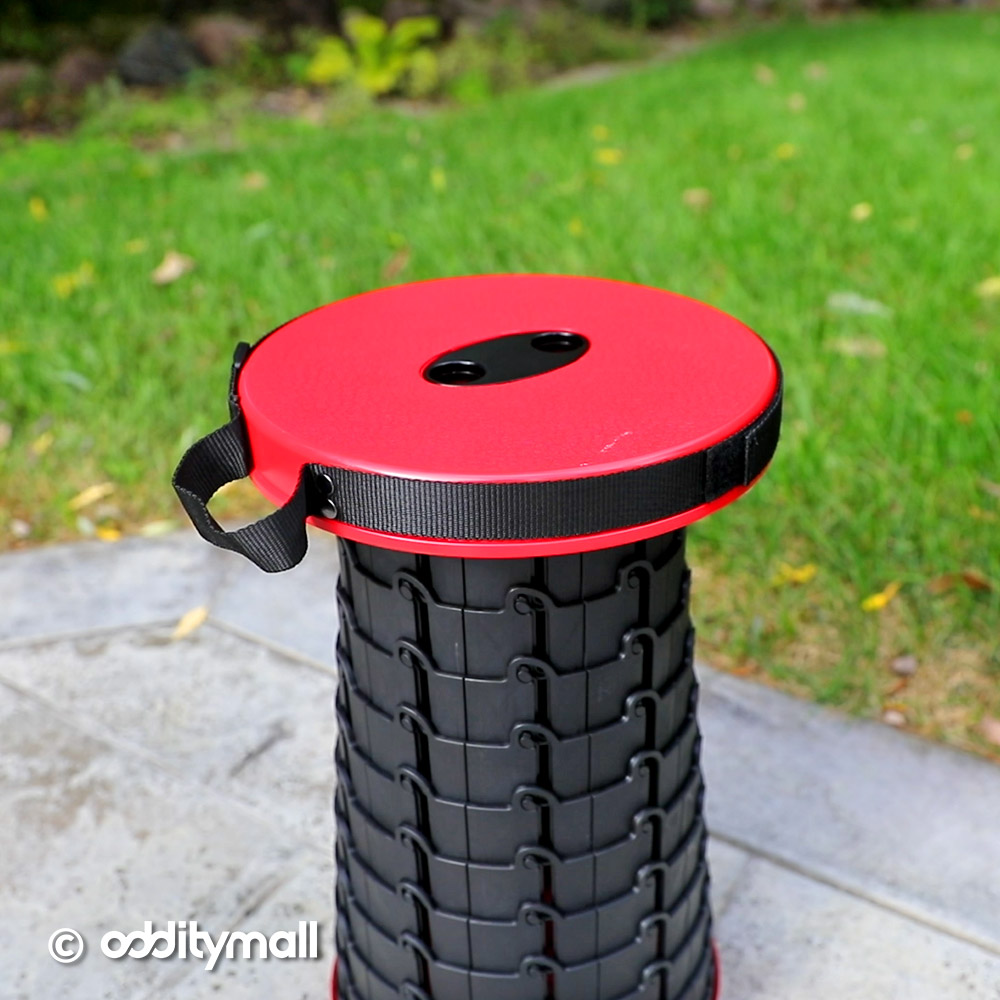 When you fully extend the stool out to its maximum height, it'll measures 18.1 inches tall, though you can set it at any level between their for the perfect height for you. This ability to adjust the height makes it a great stool for both children and adults. The seat is 9.8 inches wide which should accommodate most bums.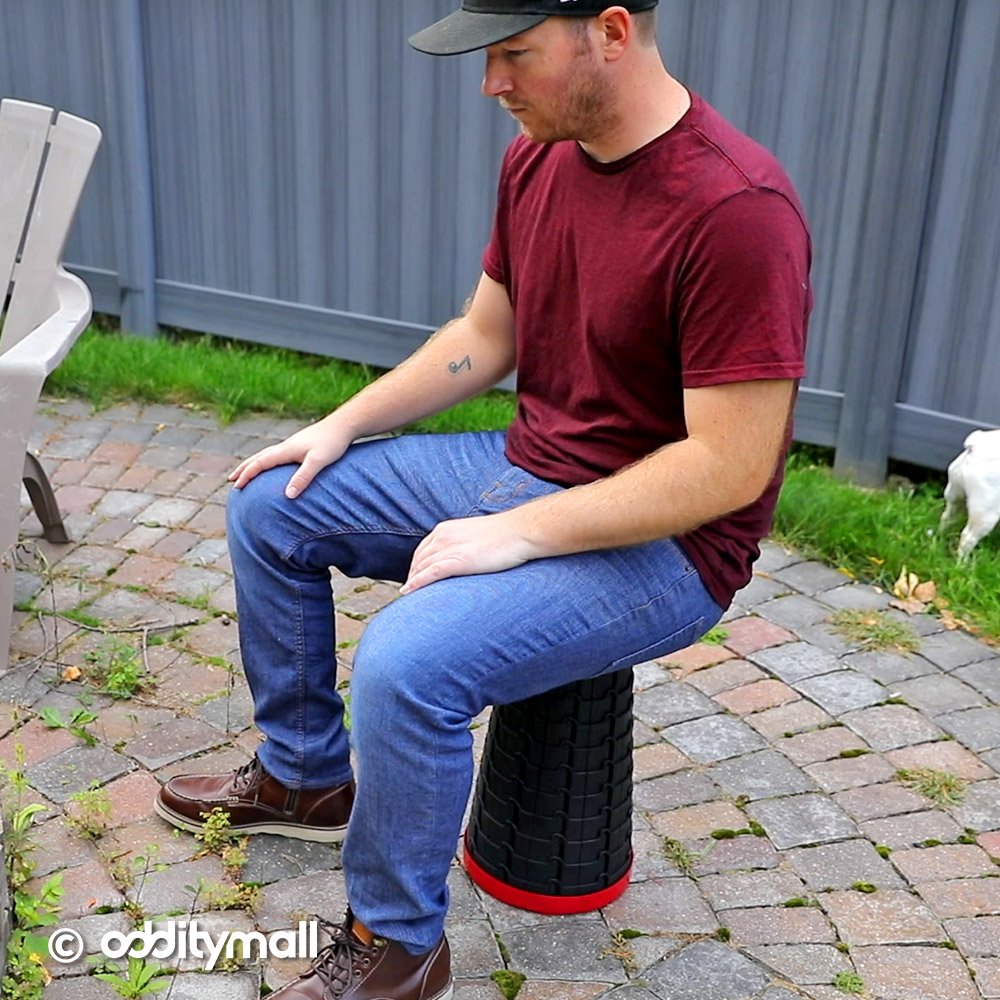 How heavy is the retractable stool?
The stool is 2.7 pounds making it easy to carry along with you on whatever trek you may be on. It comes equipped with both a hand and shoulder strap to make towing it along super easy. Use the Velcro catch to wrap it around the outside of your pack so you don't even have to have it on you when not in use.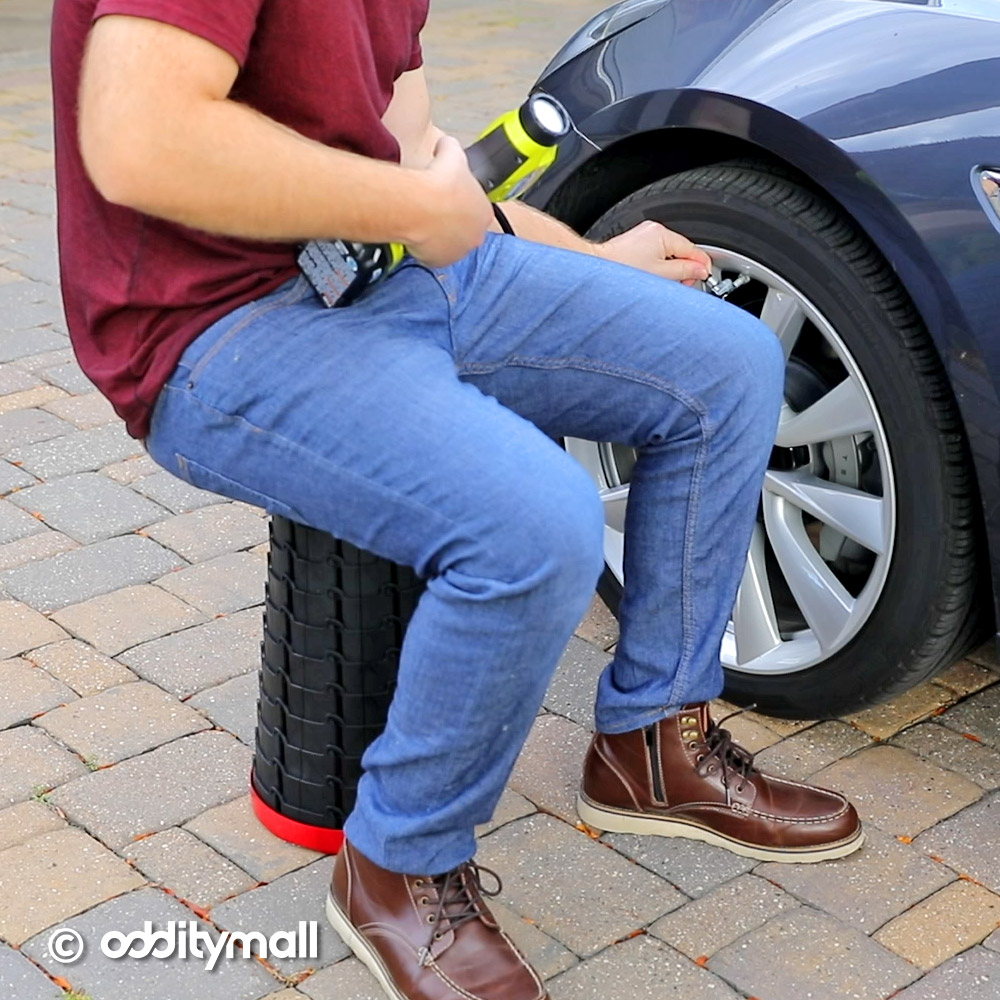 What is the weight capacity of the collapsing camping stool?
No matter the height, these stools can hold up to 330 pounds. The stool is made of high quality polyamide, a material known for its high strength and lightweight durability.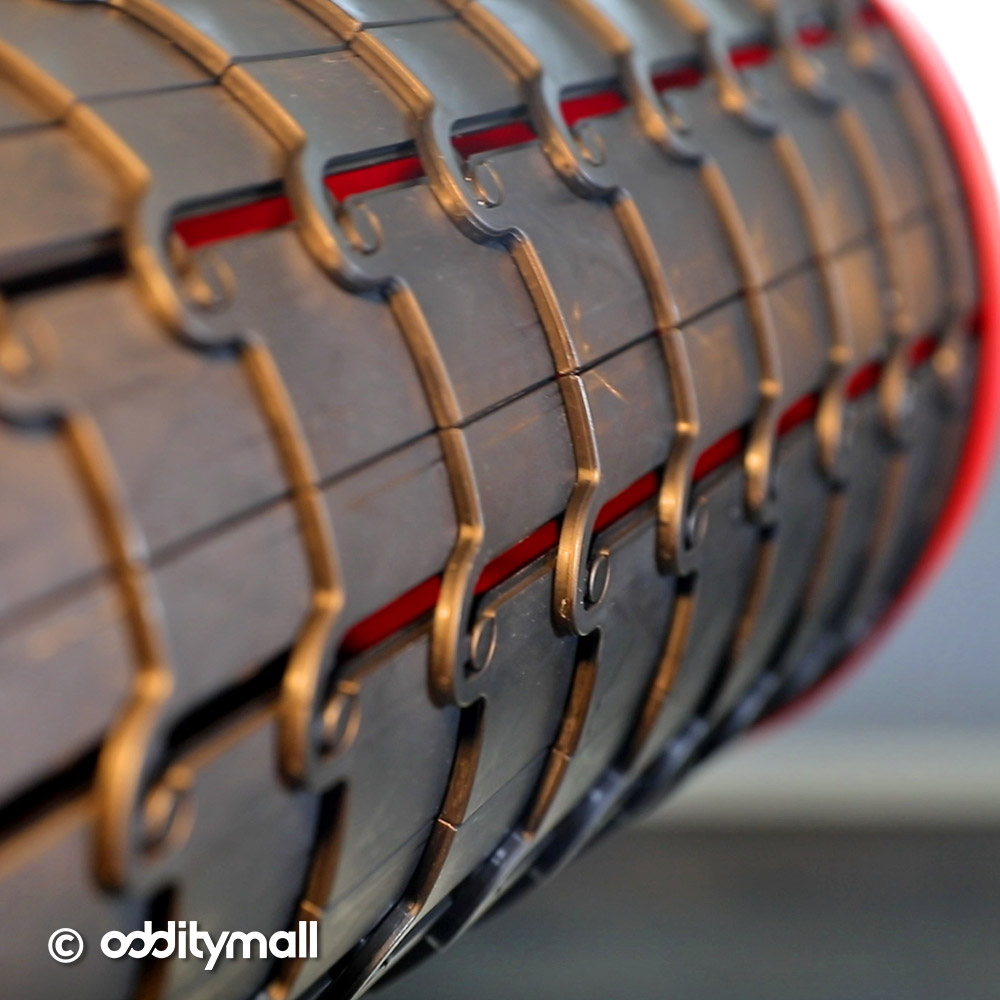 How does the stool work?
To get this stool open you simply need to put your fingers in the holes on both sides and stretch it out while rotating, just like an accordion! As it expands you can decide which height you need and set it in place by rotating the catches in places. Seriously, it's that easy! When you need to retract the stool, just pull out and rotate the opposite way. Once the catches unlock, just push both ends together to collapse it.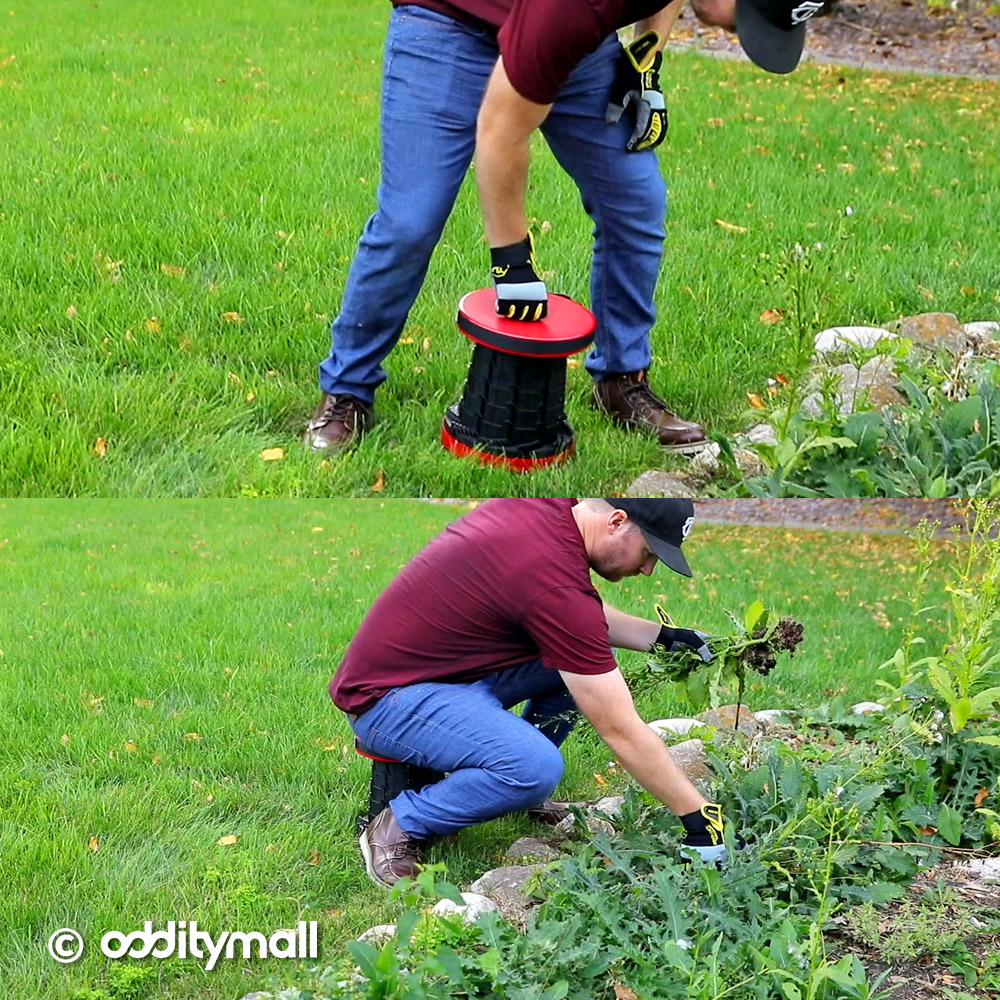 Retractable stool, open it like an accordion
Comes in red. black, yellow, or green
Measures 2.5 inches thick x 9.8 inches wide when closed
Measures 18.1 tall when fully extended
Multiple height options
Comes with an extendable strap that works as a handle or a shoulder strap
Perfect for camping, fishing, hunting, tailgating, sporting events, small homes, or working in the yard or garden
Light weight and super portable, fits in tight areas when folded down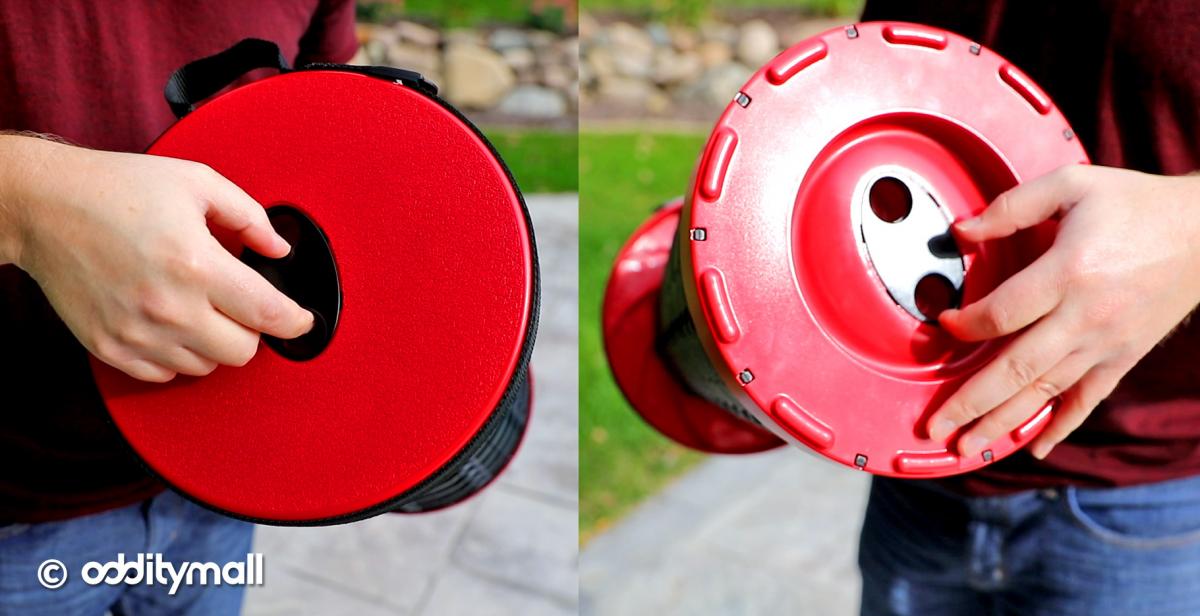 Check out the retractable telescoping stool in action via the video below.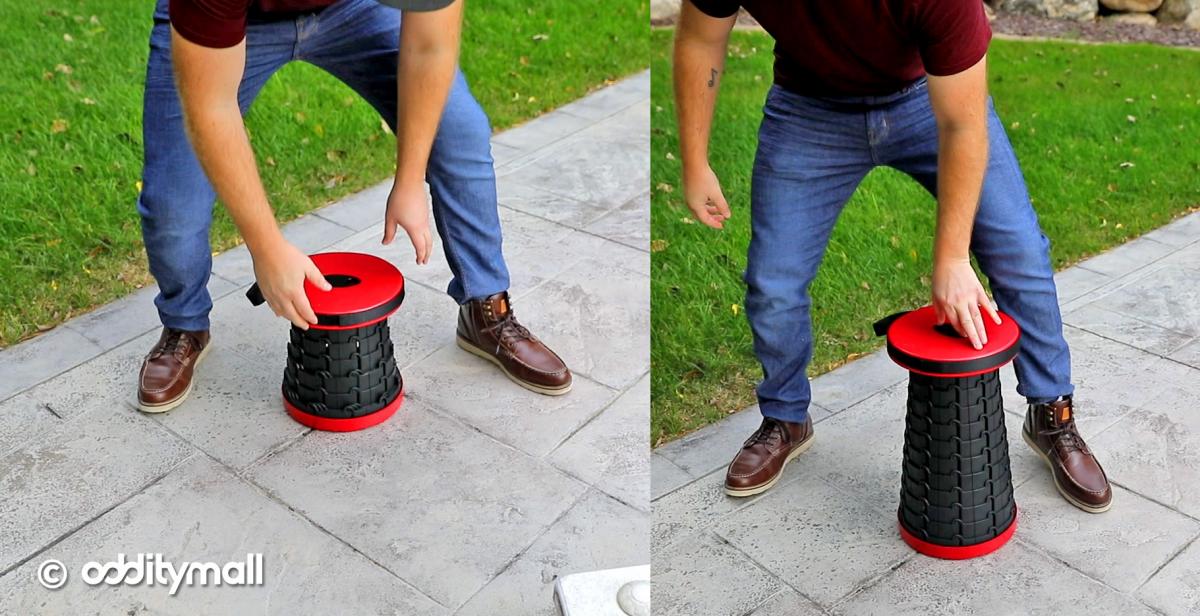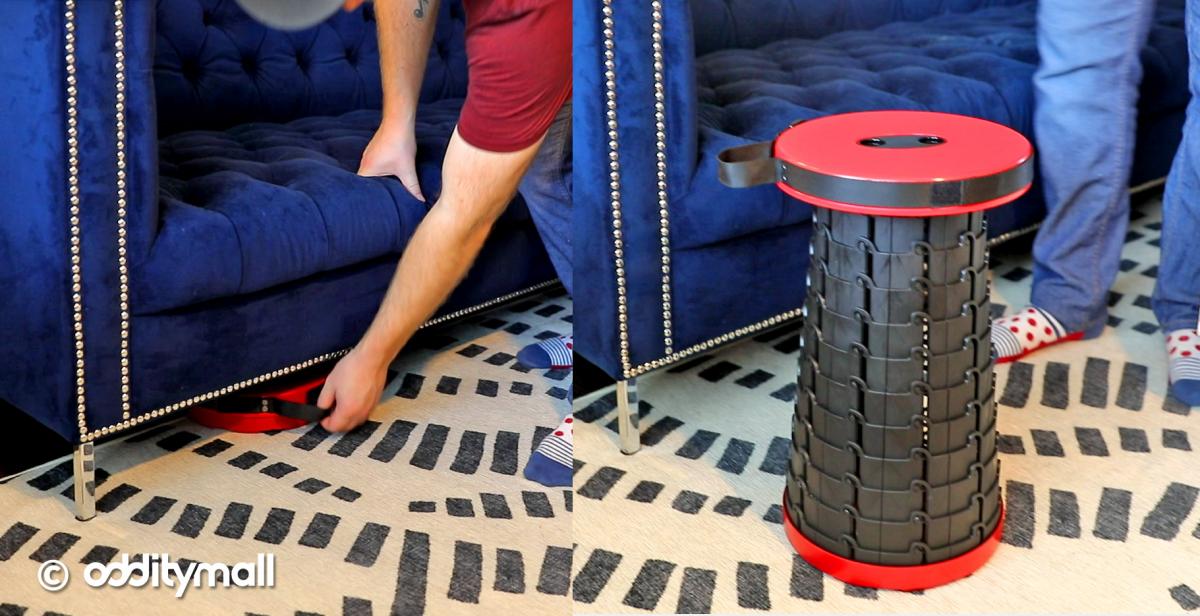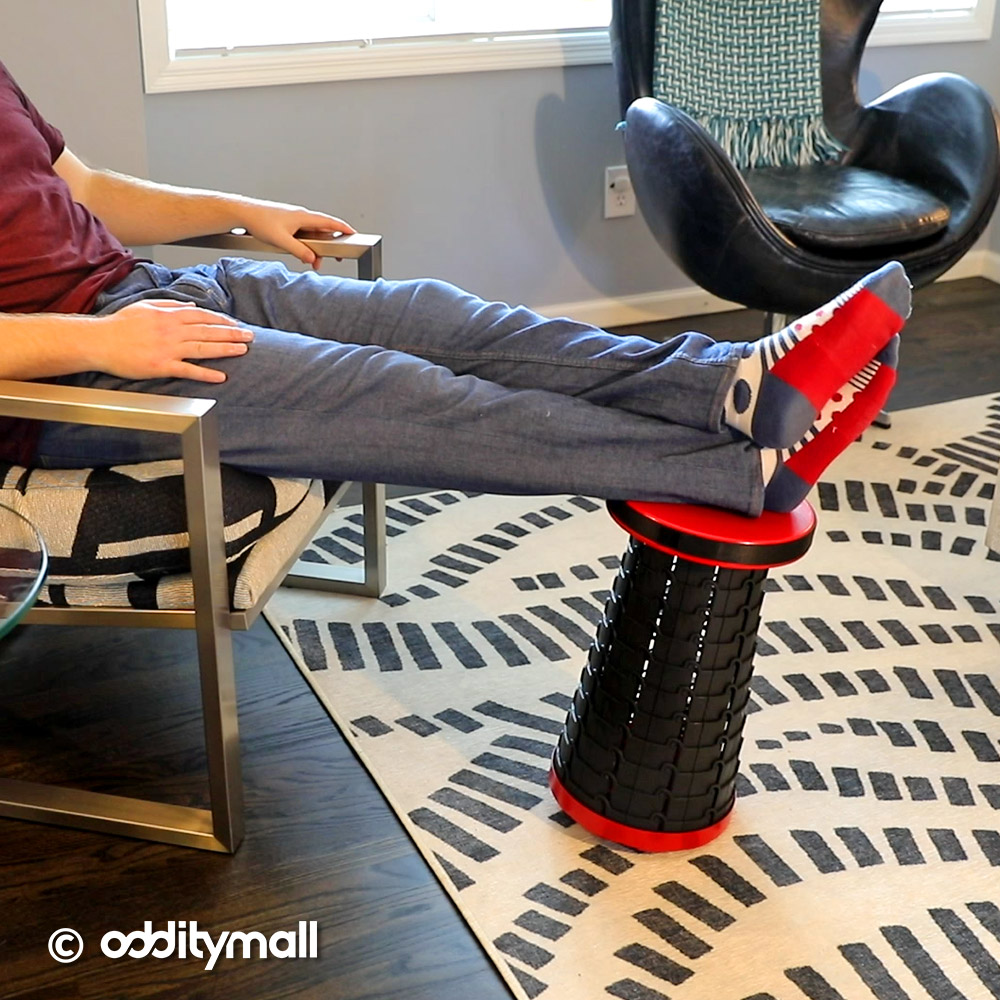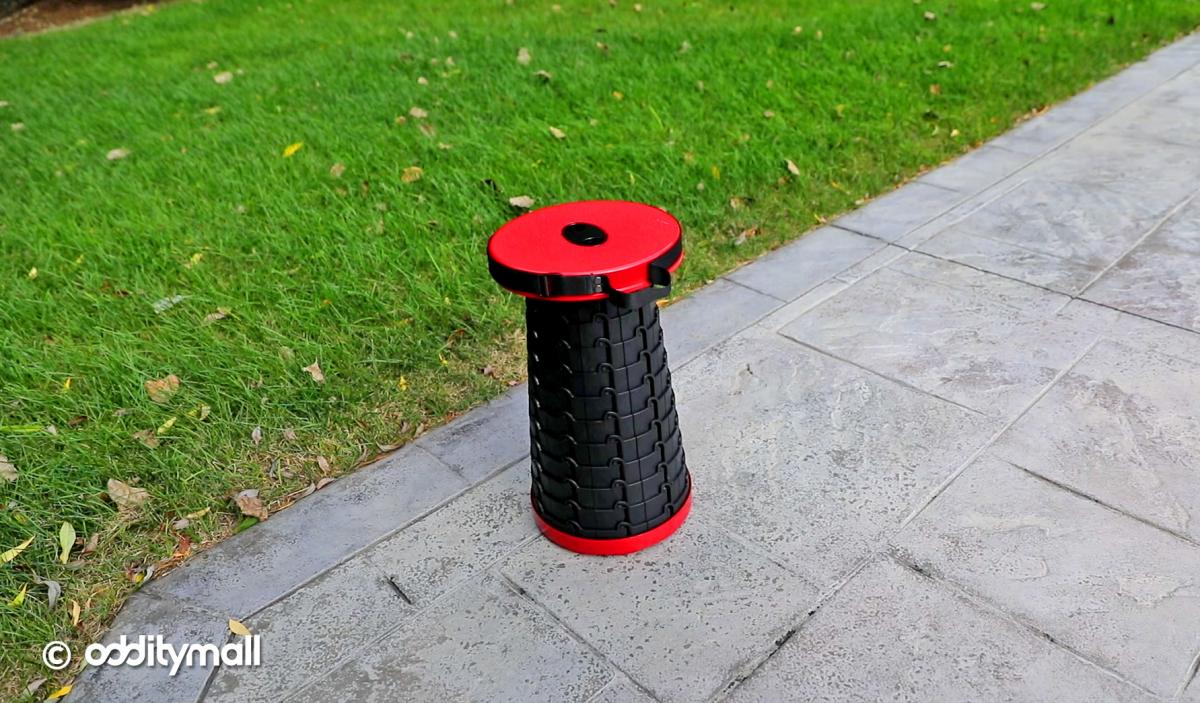 Subscribe To Our YouTube Channel