This Realistic Swimming Pool Bedding Lets You Dream Of Swimming
By Ryan on 07/15/2020 9:23 AM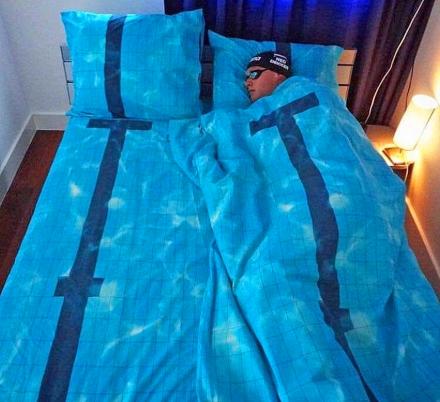 If you are, or know someone who's a competitive swimmer or diver, you may be about to get the best night sleep of your life. This hilarious bedding set by Snurk is made to look like the bottom of an Olympic swimming pool, and it's a perfect way for swimming or diving lovers to have sweet dreams of swimming at night. Although it'll probably keep you in the right mindset, sleeping with a swim-cap on is purely optional.
On Snurk's U.S. website it comes in two different sizes, including a standard twin-size with 1 pillowcase, along with a queen-size with 2 pillowcases. On the U.S website only the twin size is currently available, but if you head over to their Dutch website, there's a few more options and everything's available. You'll just need to figure out if they can still ship to where you're at.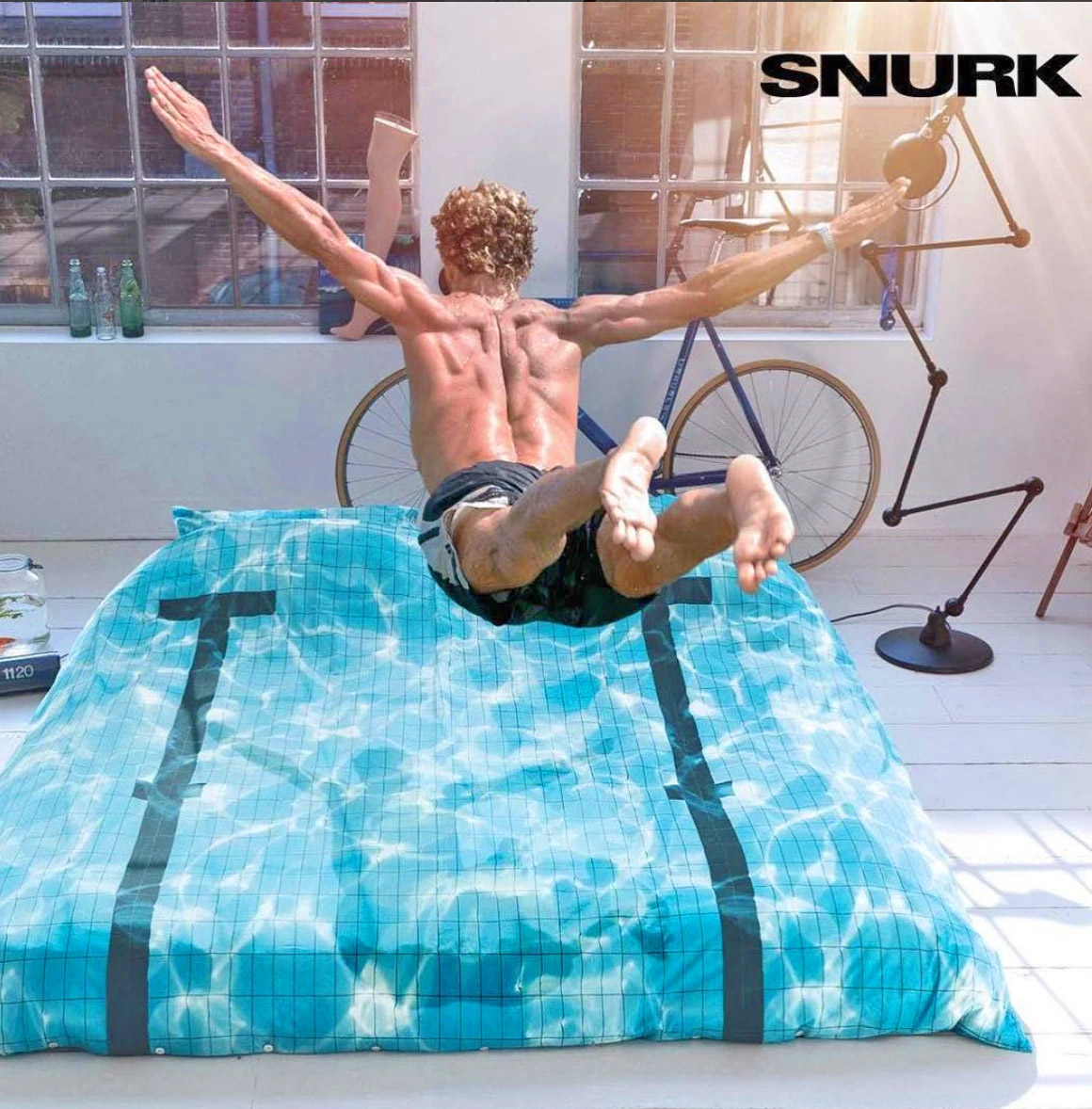 If you have swimming pool bedding would you dive into bed each night?
The swimming pool comforter comes with a swim line on each side of the bed so you and your partner can each stay in their lane at night. Though, the twin size bed comes with just 1 swimming line. Each swim line has the marks on the lines proportionality apart, along with a "T" mark at the end to let you know you're at the end of the bedding. Plus the pool bedding is given a design that makes it look like you're truly underwater when looking at it which gives it a really cool illusion.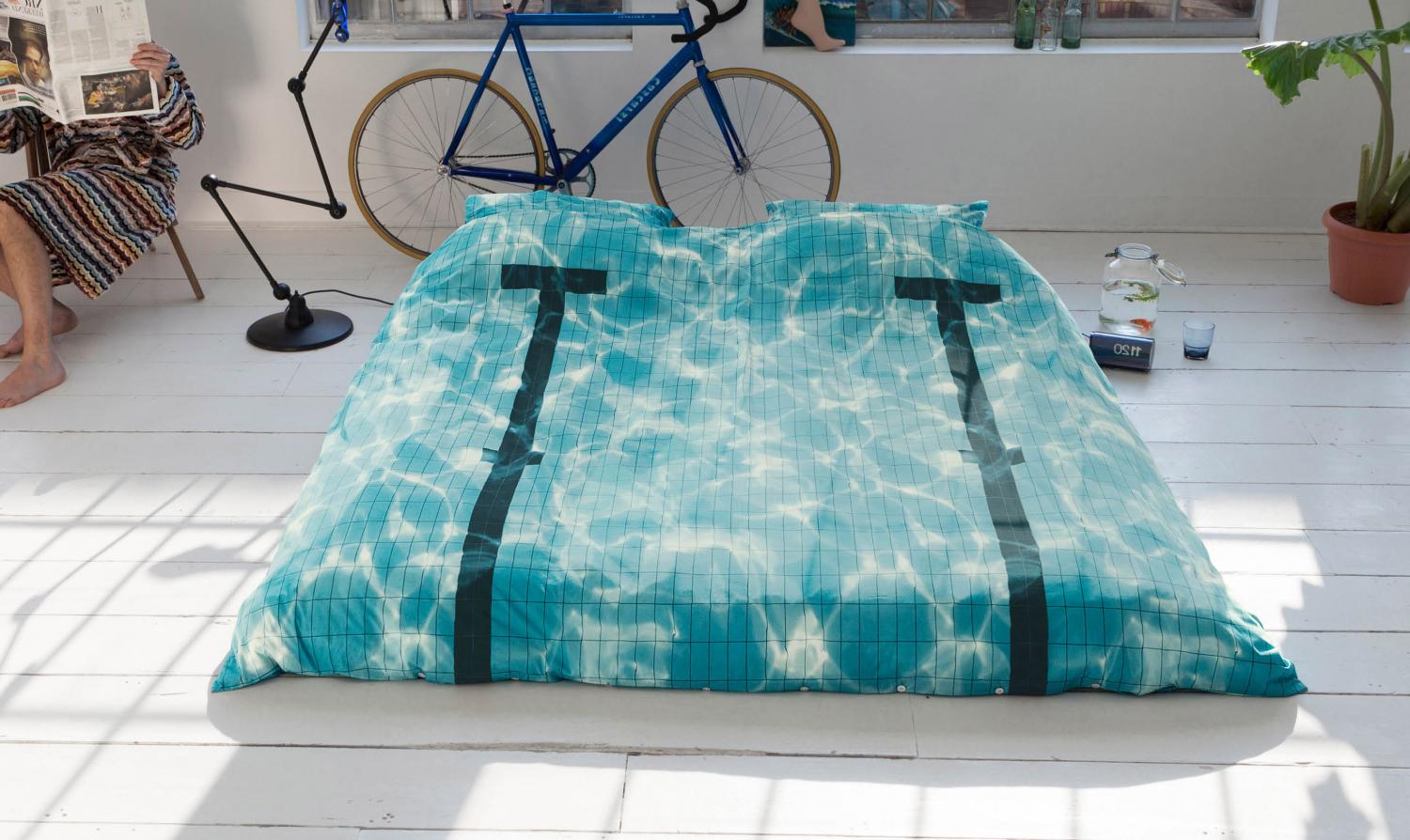 The swimming pool bedding is designed in Amsterdam and made in Portugal from 100% high quality organic cotton, the duvet cover set is made from an actual photographic print which makes it super realistic, and to keep the colors the best it should be washed only with warm water and placed inside out inside the wash.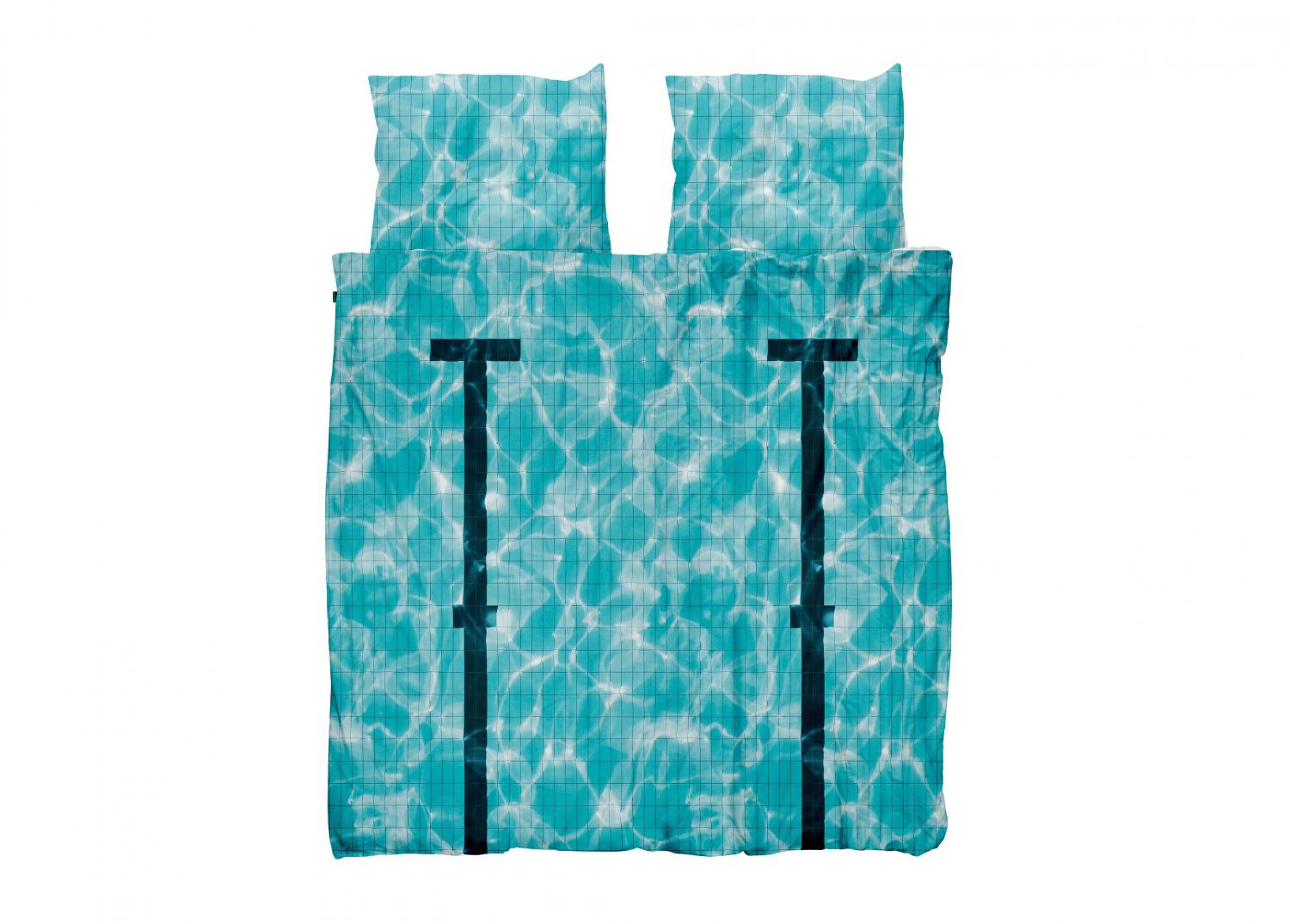 There's actually a few different designs of a swimming pool bedding set available on Amazon which would also make great gift ideas for swimming lovers. You can check them out on Amazon here.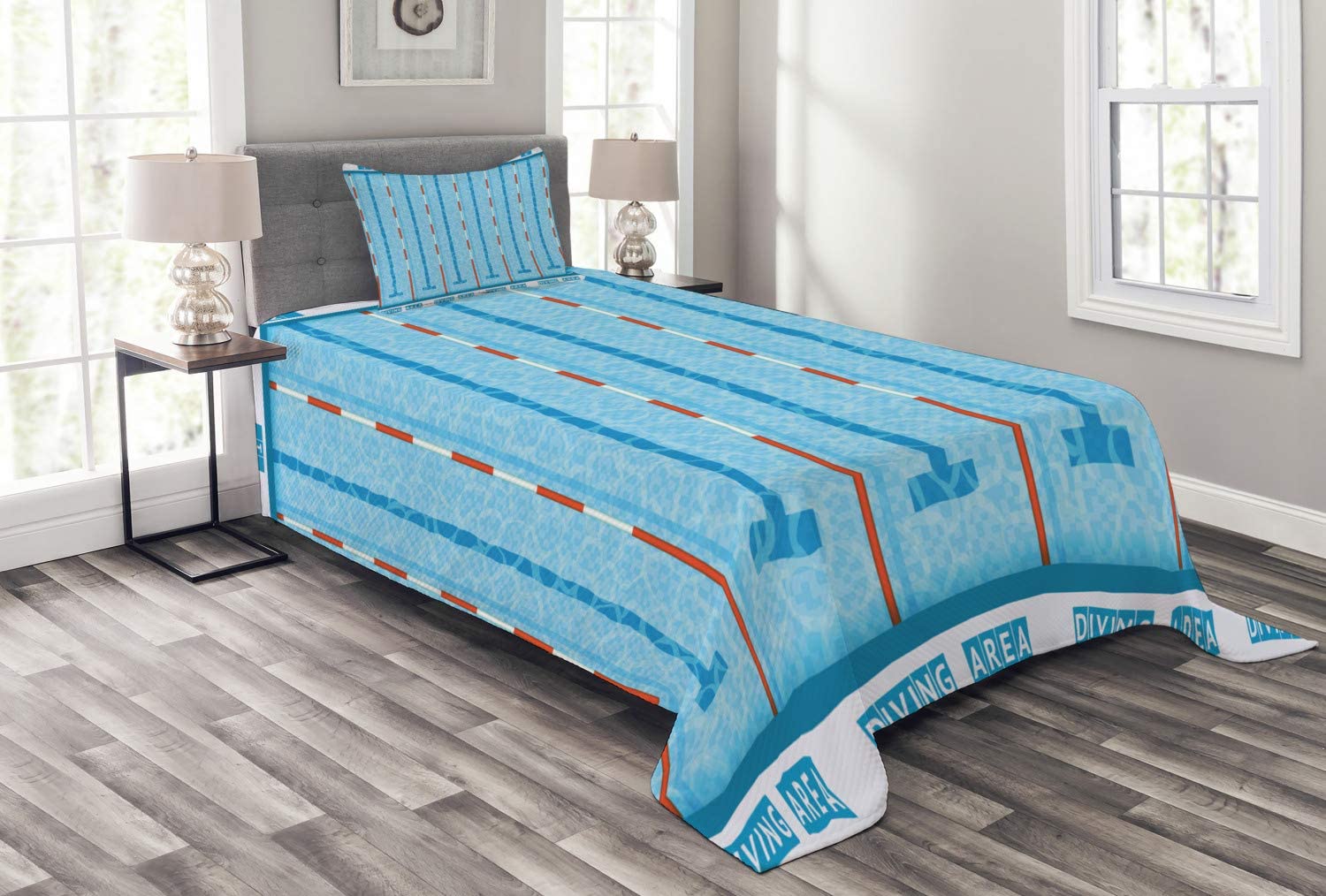 GET THIS ONE HERE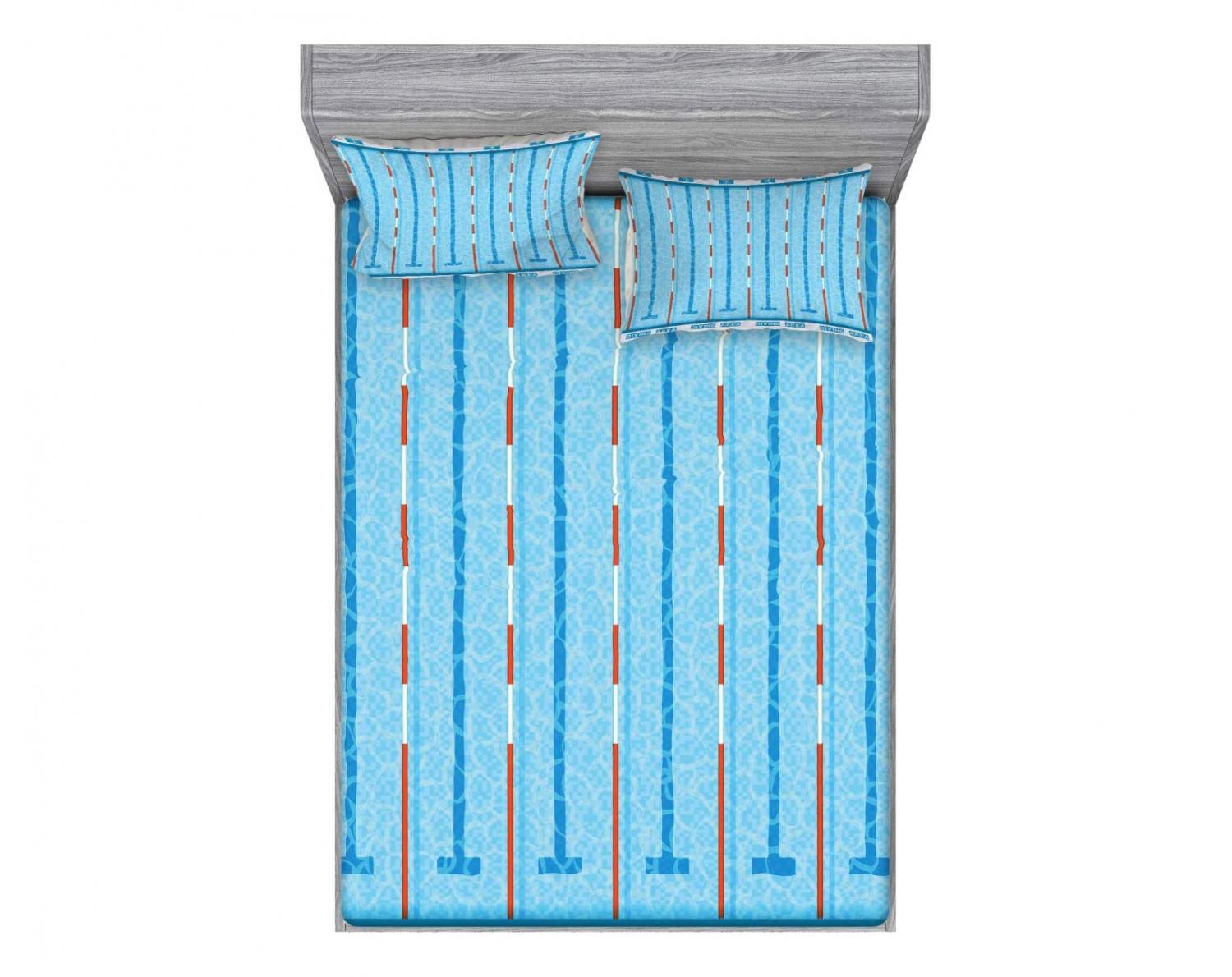 GET THIS ONE HERE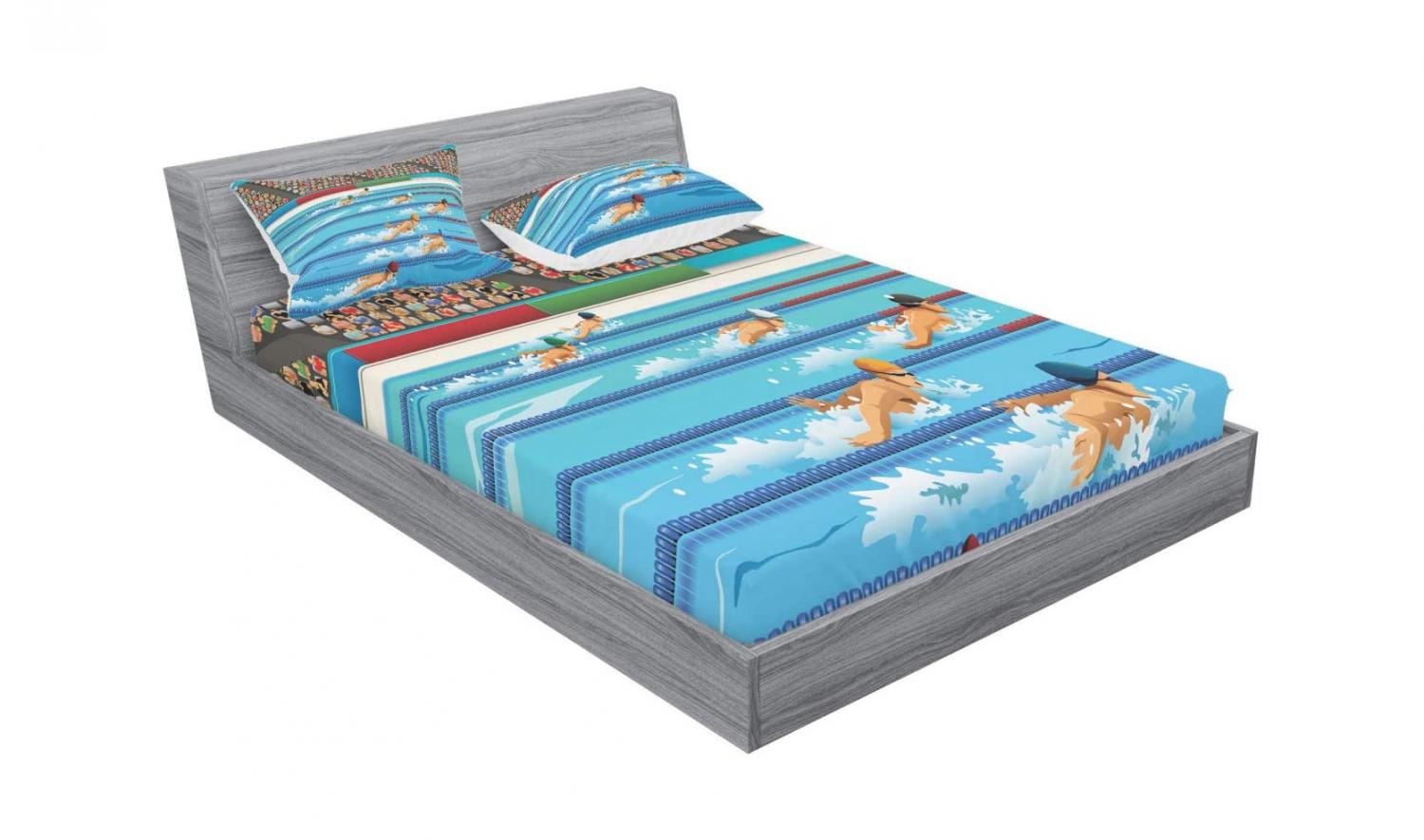 GET THIS ONE HERE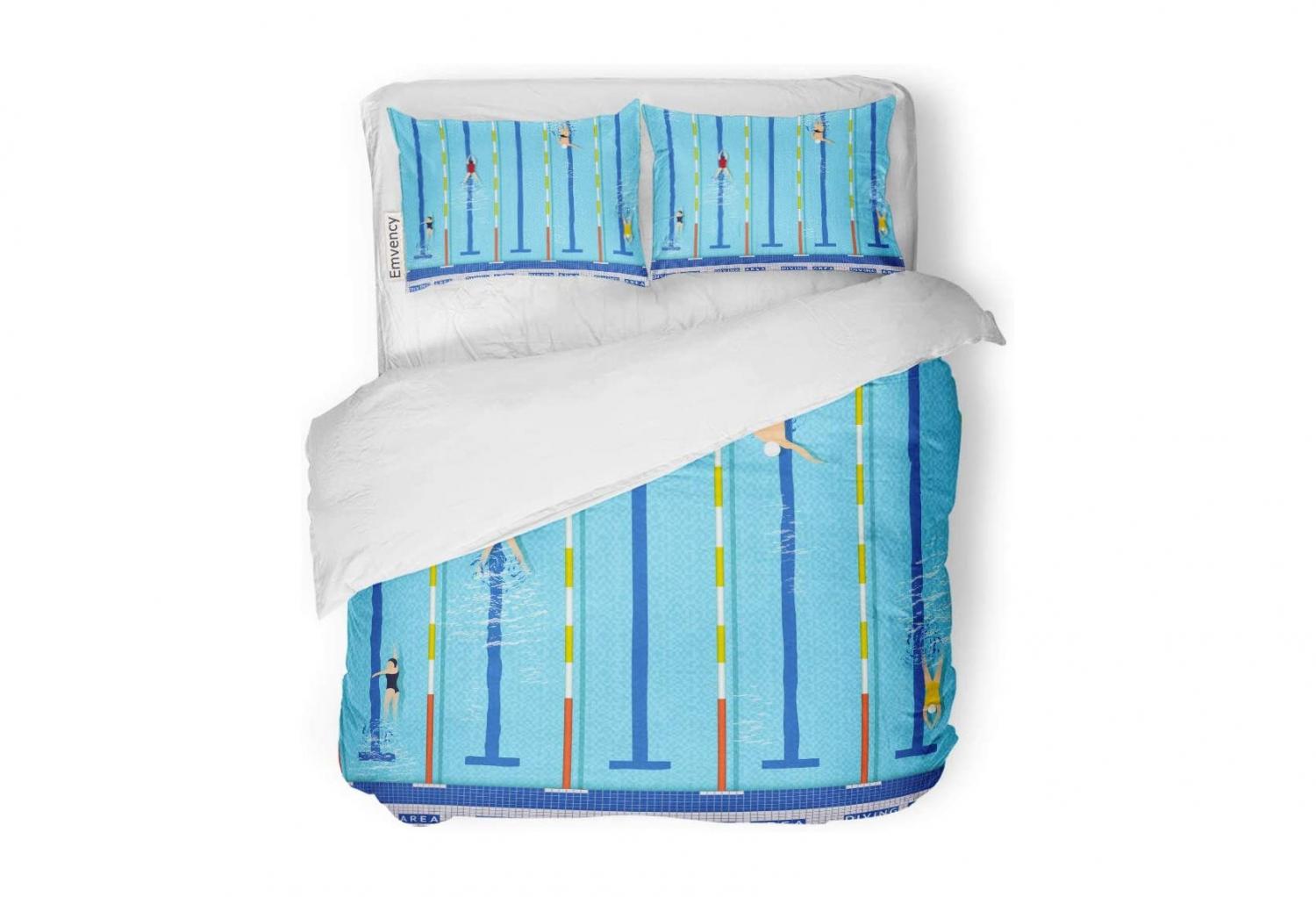 GET THIS ONE HERE
There's also an Etsy seller that sells customized swimming blankets that looks like you're swimming underwater. Check them out here.