Puttskee Putt Cam Lets You Record Your Golf Putts
By Ryan on 04/03/2017 11:53 AM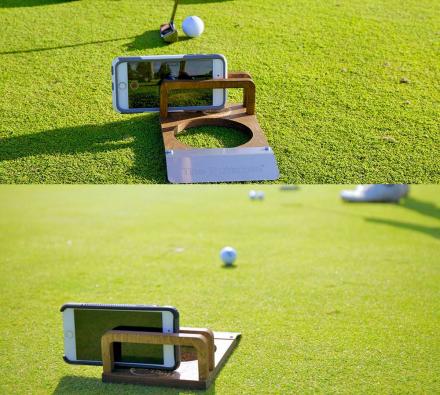 There's nothing quite like hitting one of those amazing 20+ foot putts on the course. Well now you can record those long putts from home using this Puttskee putter camera holder. Not only does it provide a putting hole wherever you are, but it also provides a slot to hold your phone so you can record yourself making that long range putt!
Perfect for at home, at the office, or out on the course, the Puttskee PuttCam lets you record your putts from all angles. If you want the camera right in front of the hole, place your phone upright and upside down on the device, it you want it from the left or right, place your phone sideways. Then just hit record on your phone, and start putting.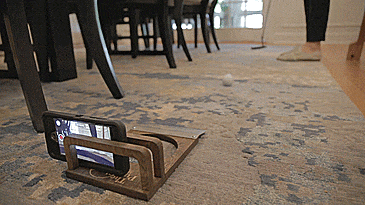 The Puttskee putt cam is handcrafted in the USA from Baltic Birch wood and stainless steel for the ramp. The putting cam allows you to record your putts to analyze to become a better putter, and lets you post those great shots you make online for the whole world to see.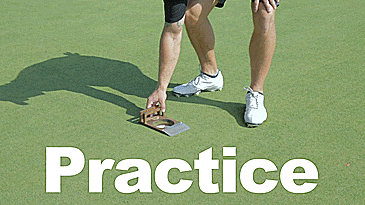 No longer will you need to drill holes around your house or yard to make a different putting green each month. Just place the Puttskee putt-cam anywhere you want to create a mobile putting green. Even when not using the actual hole of the Puttcam, you can still use it to prop your smart phone up to record your putt into the actual hole on the green.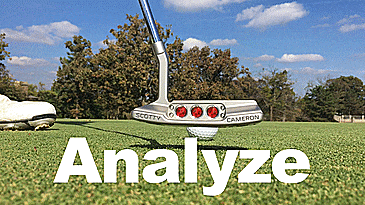 Check out the Puttskee putting camera holder in action via the video below.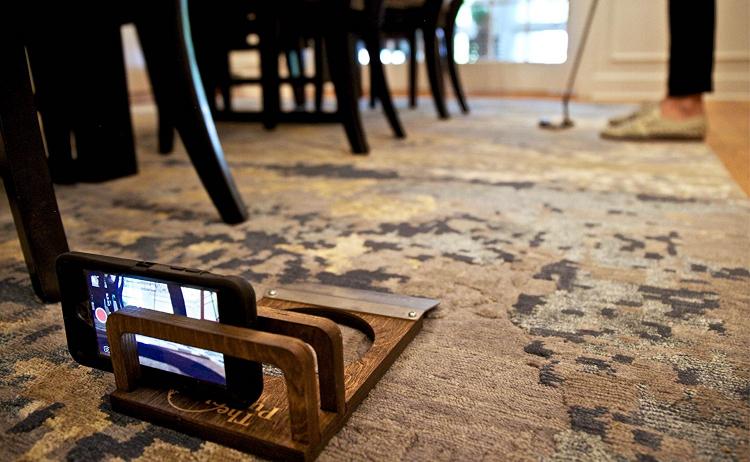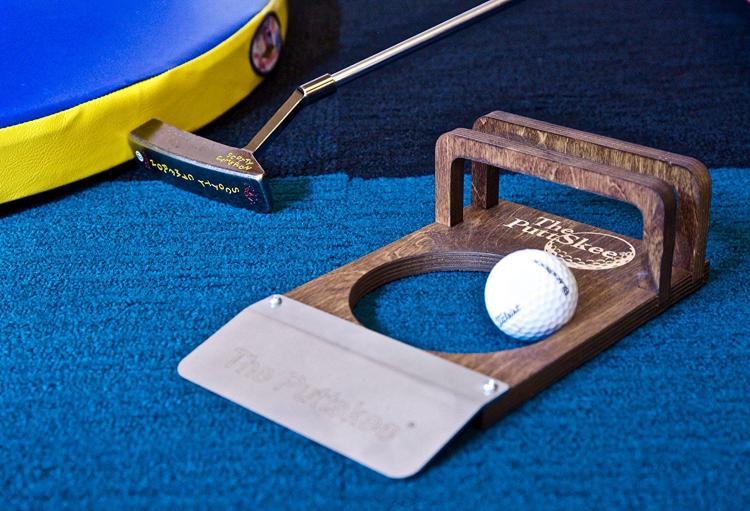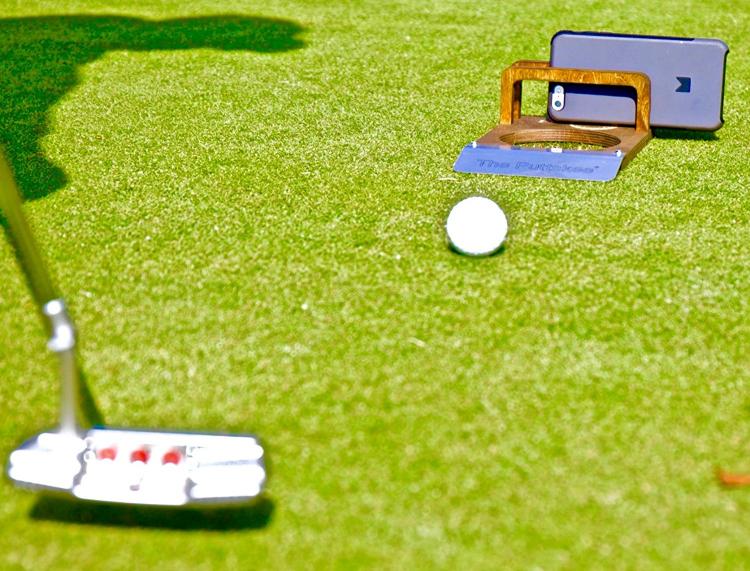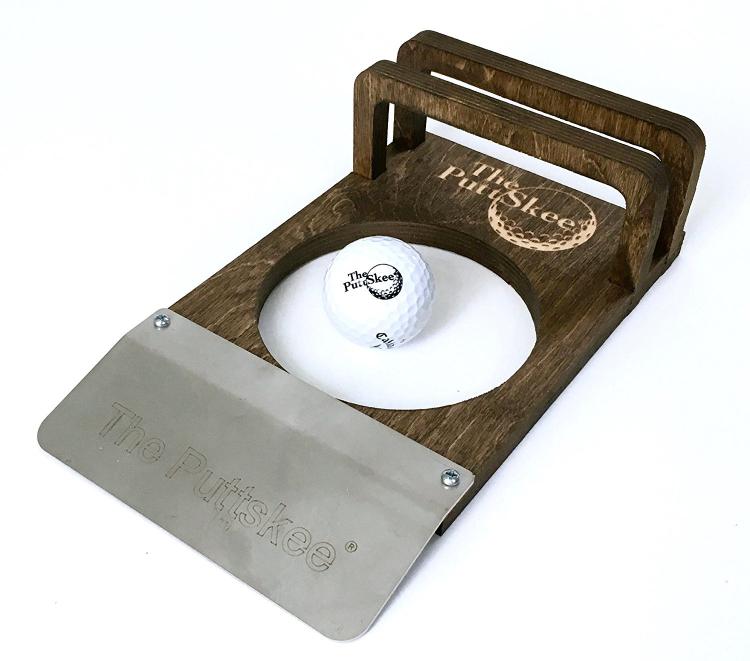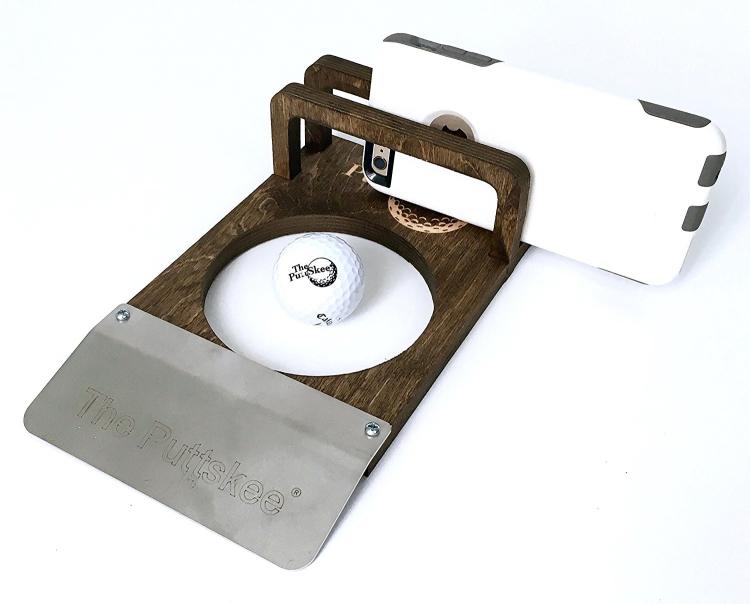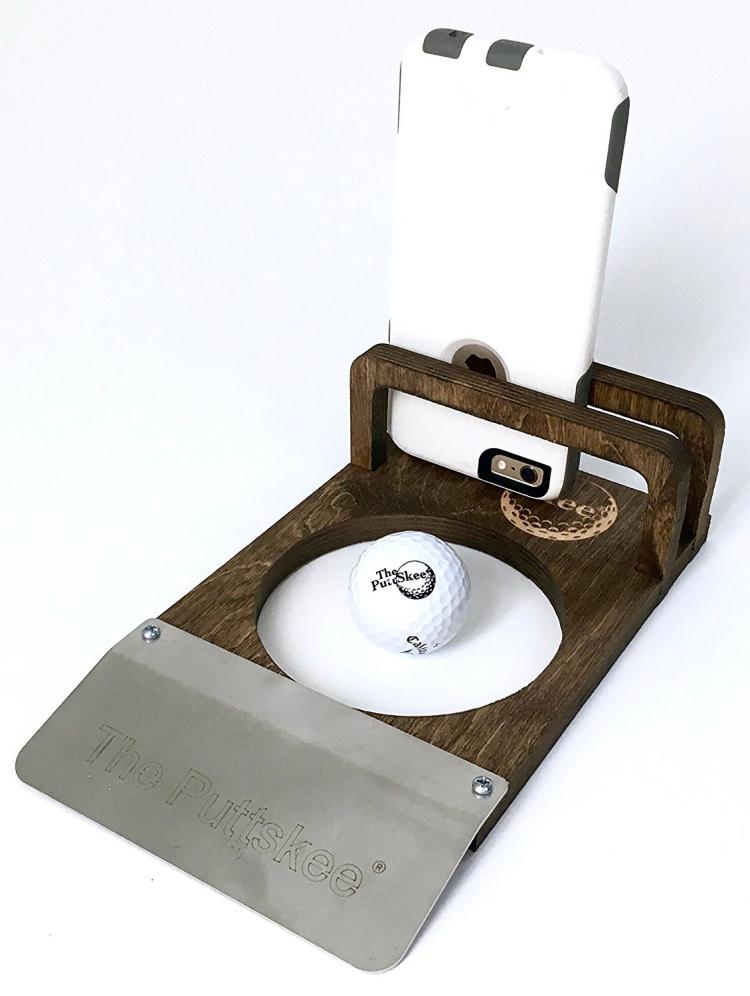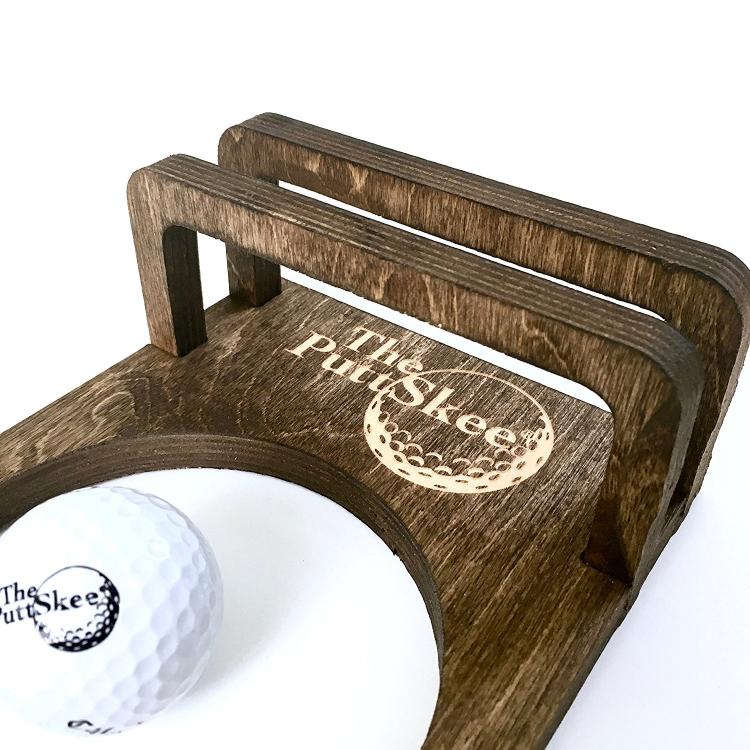 Subscribe To Our YouTube Channel