Golf Putting Skee-Ball Arcade Game
By Ryan on 11/15/2016 4:04 AM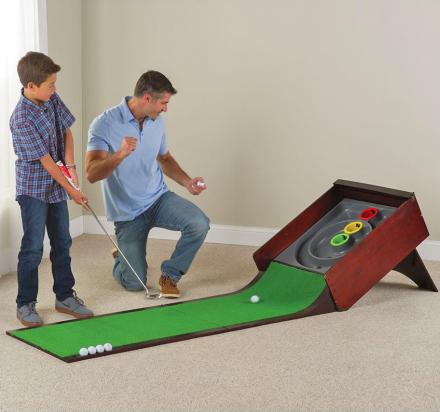 Good at putting? Good at Skee-Ball? This arcade games combines both putting and skee-ball for an epic retro-styled arcade game. Simply putt a golf ball down the green and up a ramp in hopes that your ball goes through one of the point-worthy tubes. Your golf ball is then returned on it's own using the ramp at the base of the scoring area.
The box at the end contains 5 different scoring holes that are worth between 10-50 points each, which the lower point holes are towards the bottom, whereas the higher-up and smaller holes are worth more points.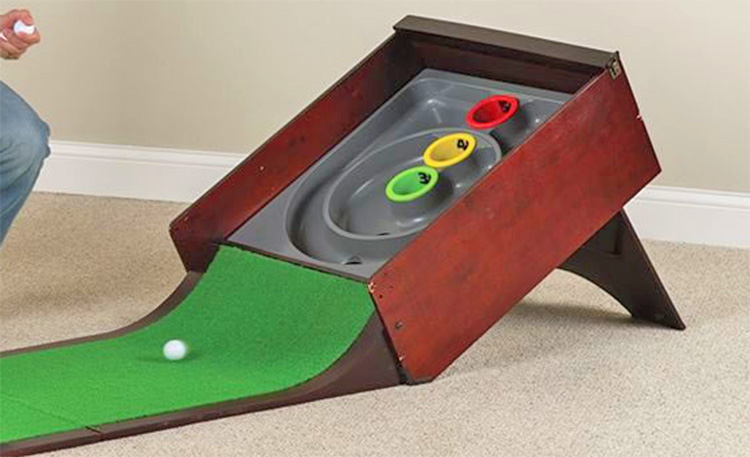 The putting arcade game is solidly constructed by hand using 1/2 inch thick plywood, along with a durable painted walnut finish. The scoring box has a handle for easy transport, and is recommended for indoor use only.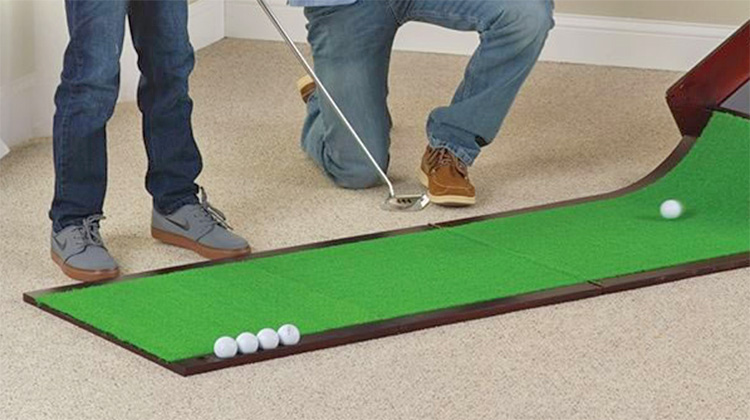 The arcade putting skee-ball game comes with one 35 inch long putter, along with 12 balls, it weighs 50 lbs, and measures 31.25 inches long x 23.75 inches wide x 11.5 inches deep when closed up, and when fully deployed the putting game measures 100 inches long x 32.25 inches wide x 24.75 inches deep.