This Puking Cat Gravy Boat Might Be The Greatest Way To Serve Sauce At Dinner
By Ryan on 10/26/2022 8:58 AM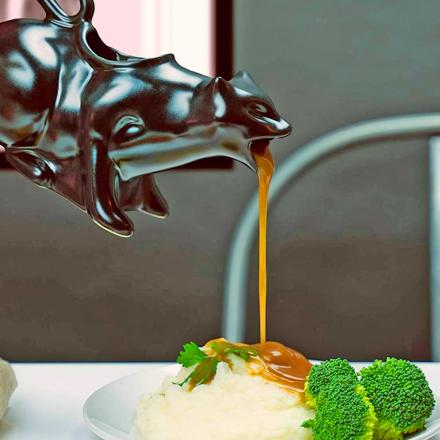 Choosing the right gravy boat is serious business. Sure you could go the tragedy route, and select the Titanic gravy boat, but if you're looking to just get downright weird, this puking cat gravy boat ought to do the trick. Made to look like your gravy is being puked out of the cats mouth, this unique sauce server was certainly made for the lifelong cat ladies out there, either that or just someone who's really looking to disturb their entire family during dinners with gravy being served.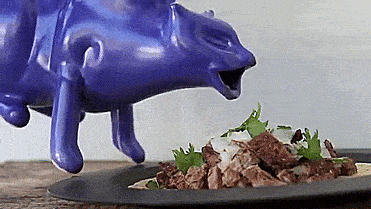 The tail of the cat is made to be the handle of the gravy boat, so just put in your contents through the hole on the back of the cat, and tip the cat forward.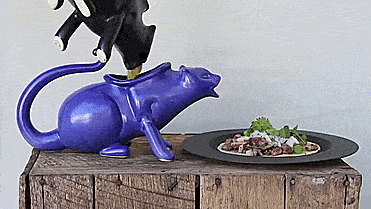 Gooey gravy goodness will then spew out of the cats mouth onto whatever food you place below (which I'm pretty sure gravy goes on everything).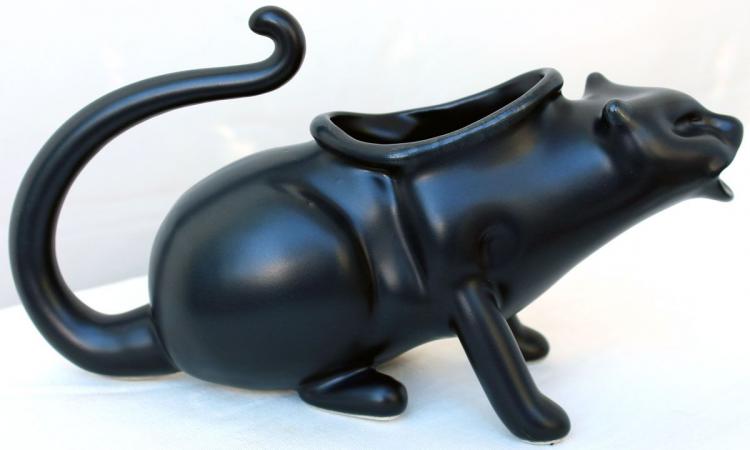 The weird "puking kitty saucy boat" as so it's called, is not only great for gravy, but it also works perfectly for use with sauce, dressing, syrup, BBQ sauce, chocolate sauce, or really whatever your little heart desires to come projecting out of the cats mouth onto whatever you're about to eat below it.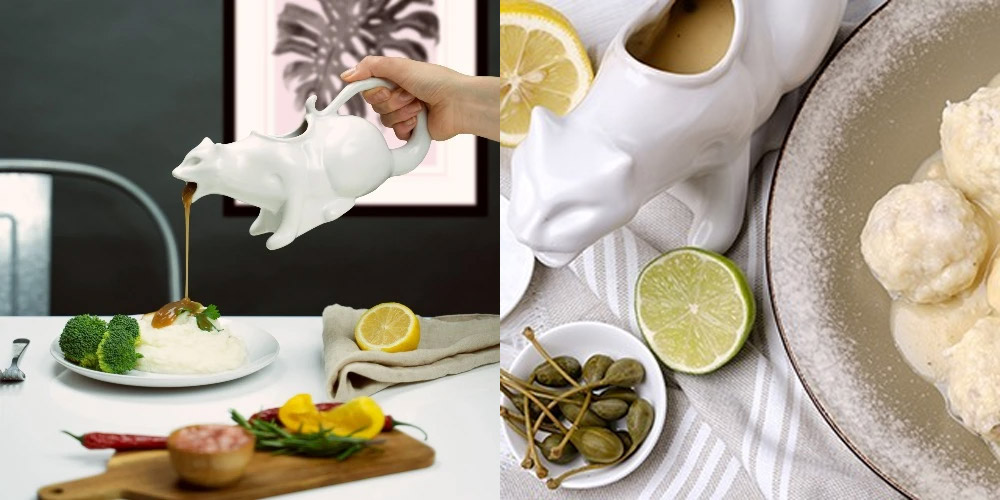 When not holding gravy, the cat shaped gravy boat can even even be used as a plant holder for small plants and succulents!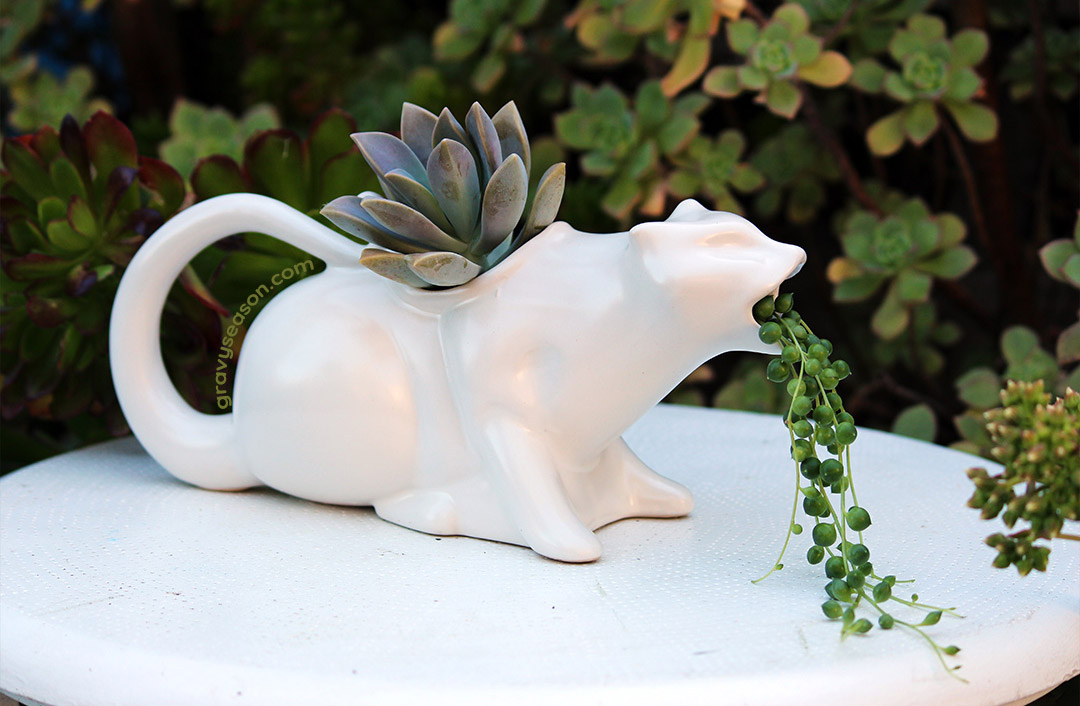 The puking cat gravy server comes in a few different colors to choose from, has life-like actions that replicate just how a kitty would vomit, and is made from stoneware.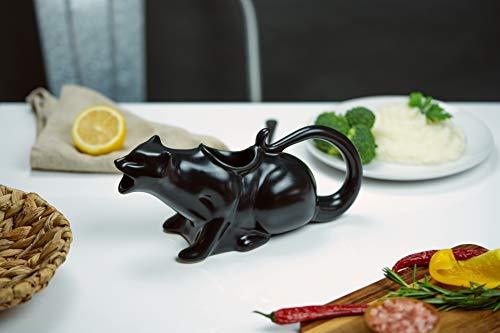 The vomiting kitty gravy boat was originally funded by a successful Kickstarter campaign back in 2012, and has since started selling the quirky item on Amazon.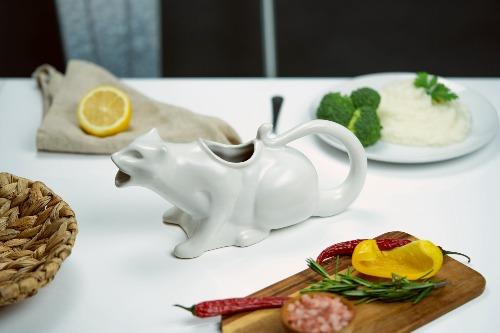 The vomiting kitty gravy boat comes in three different colors to choose from, including black, grey, and white! (They had other colors such as blue and purple that were discontinued)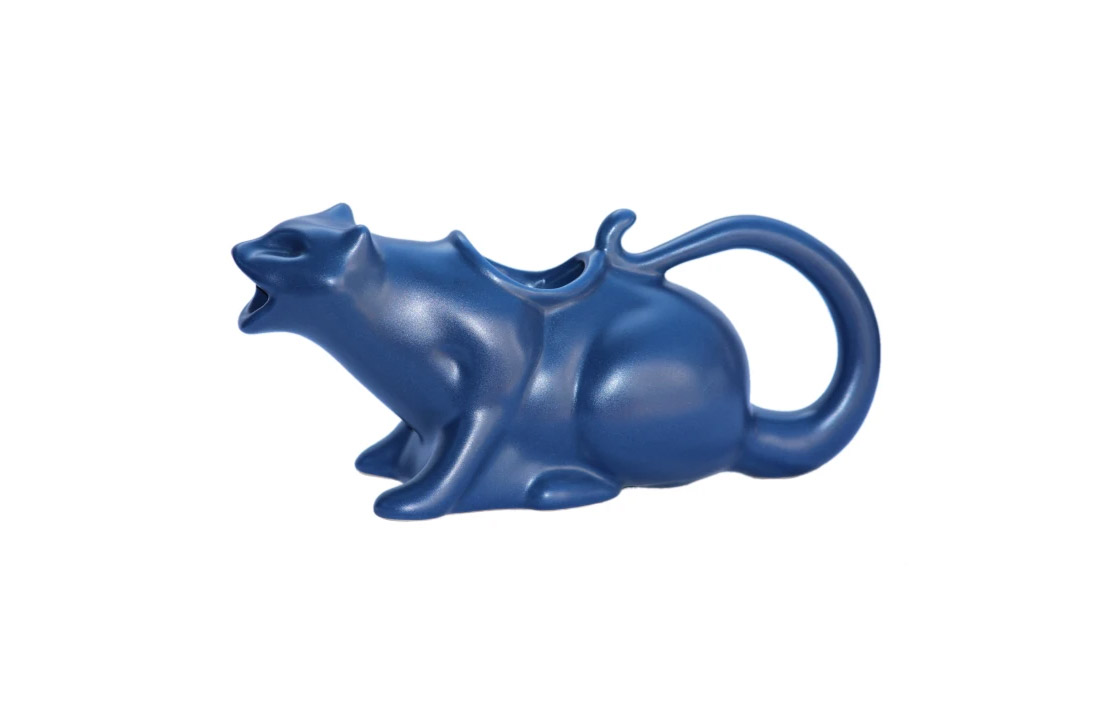 The curved tail on the cat makes for a super comfy handle when holding the cat gravy dispenser!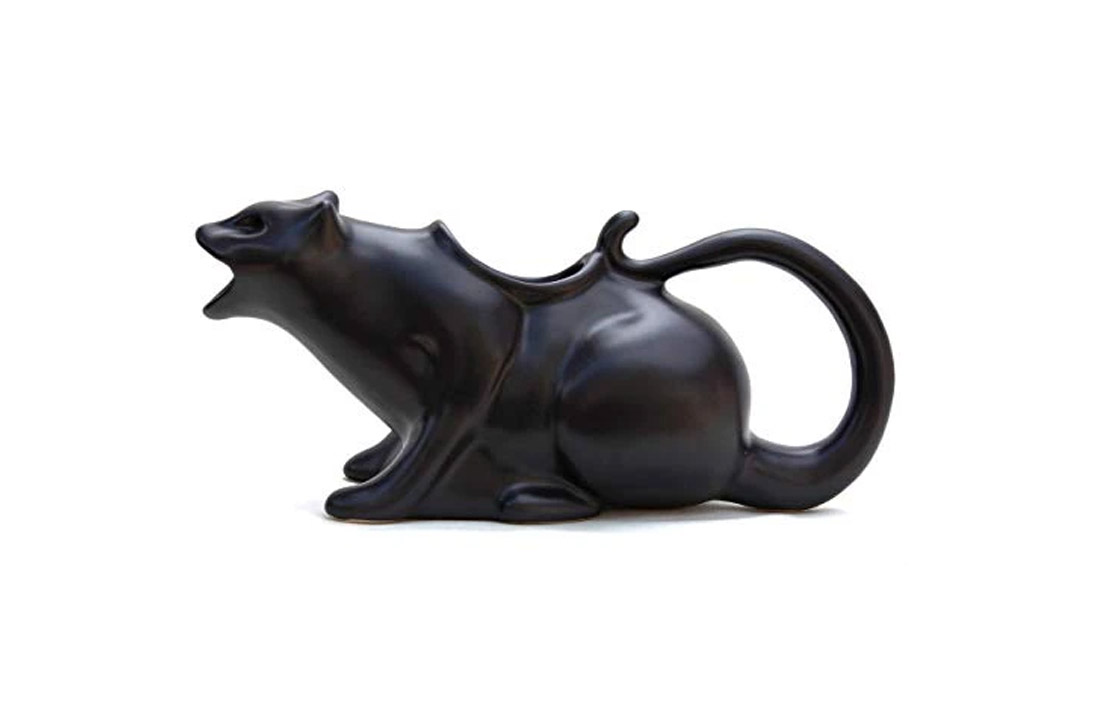 Not only great for gravy, the puking cat dispenser can also be used for syrup, sauces, creamer and other ingredients!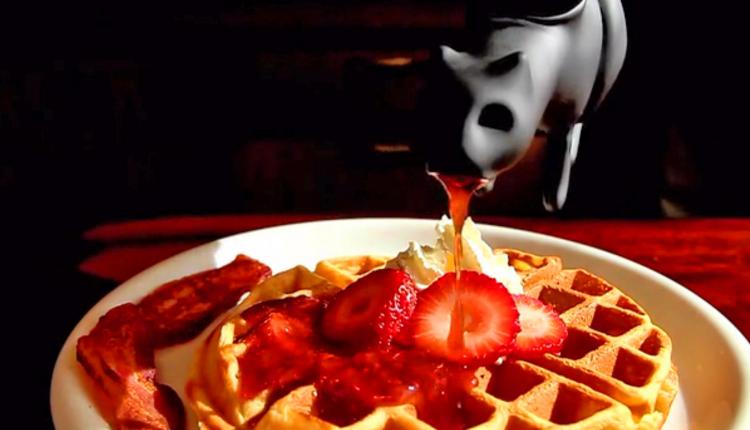 Perfect for adding BBQ sauce while grilling!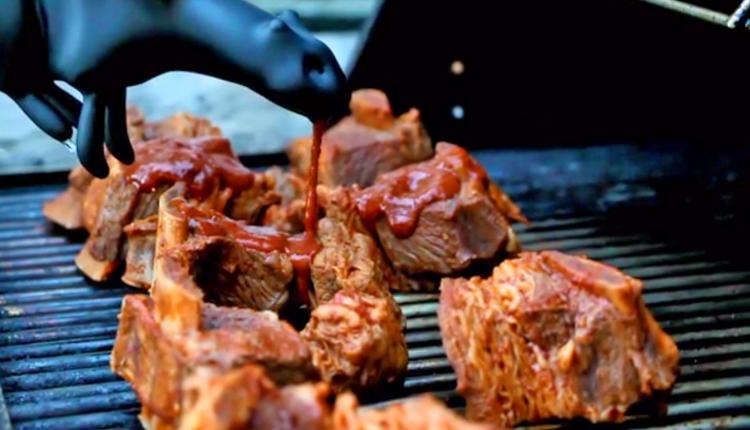 The cat gravy boat is made from high-quality and durable porcelain material and it even has a smooth satiny finish!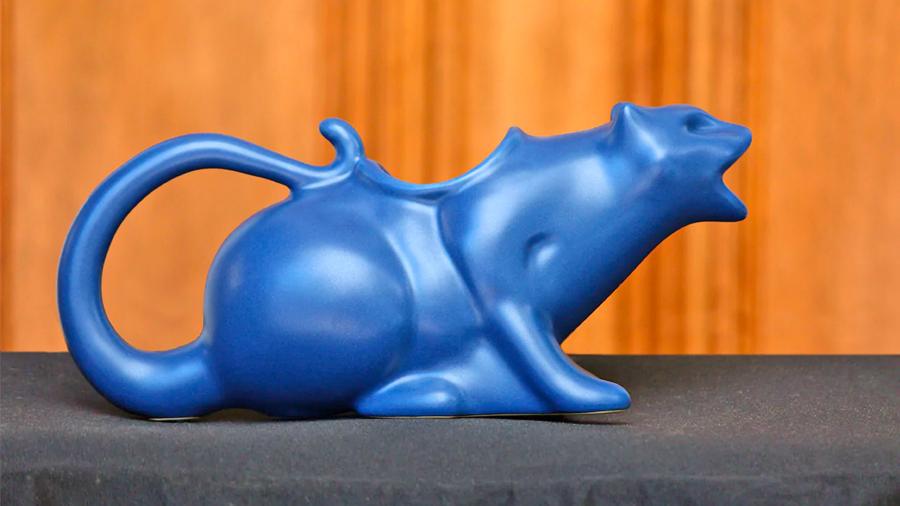 The cat sauce dispenser comes in two different sizes, including a larger 12 oz version for gravy, and a smaller 3 oz version for sauces and creamers!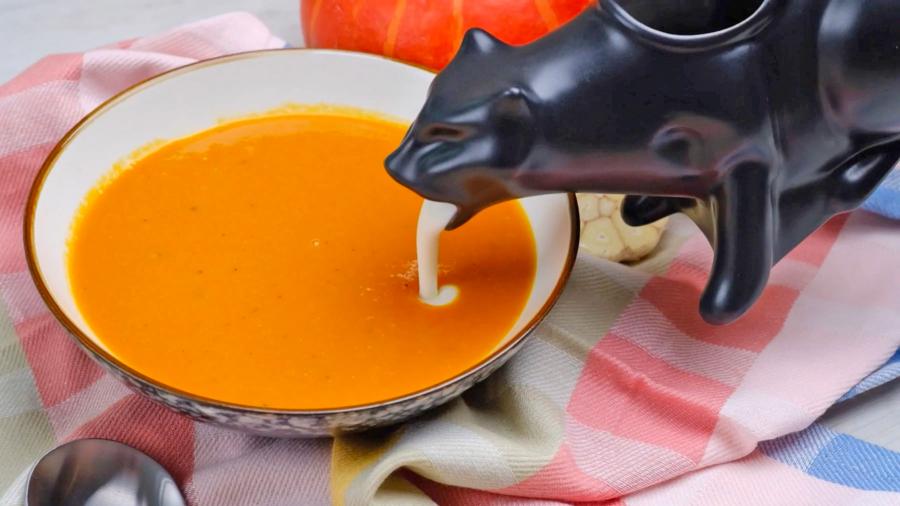 Sure to be an instant conversation starter for whoever sees it, the unique cat gravy boat will be an instant hit at parties and family get-togethers, as everyone will want to try it out!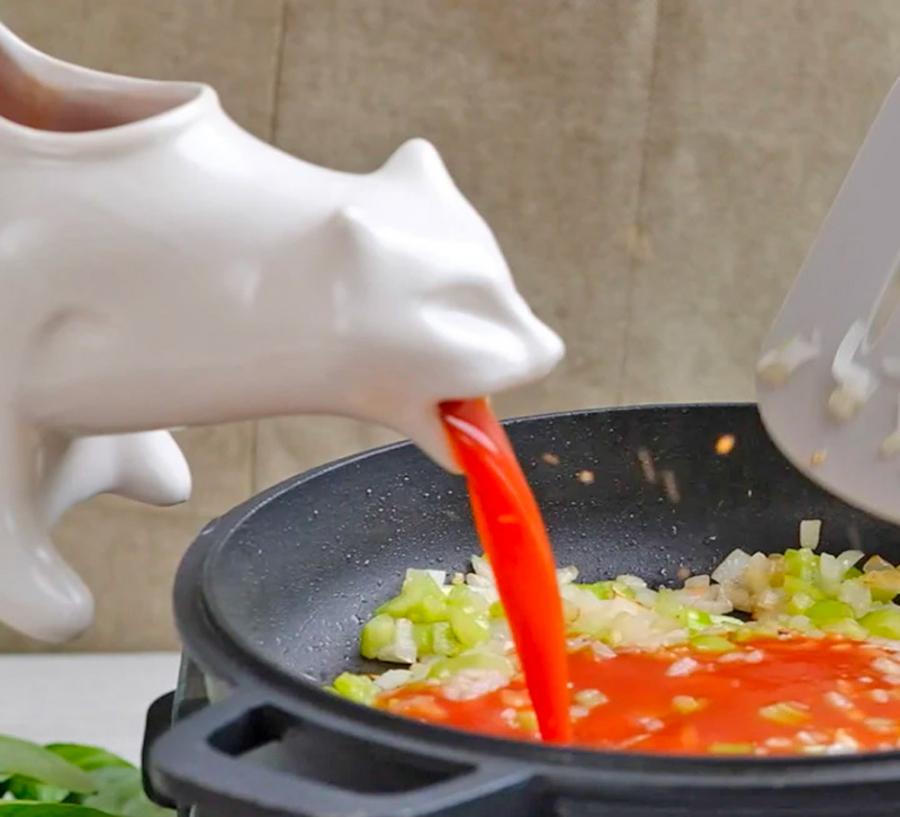 You can snag the puking cat gravy/sauce dispenser from Amazon for around $40 bucks!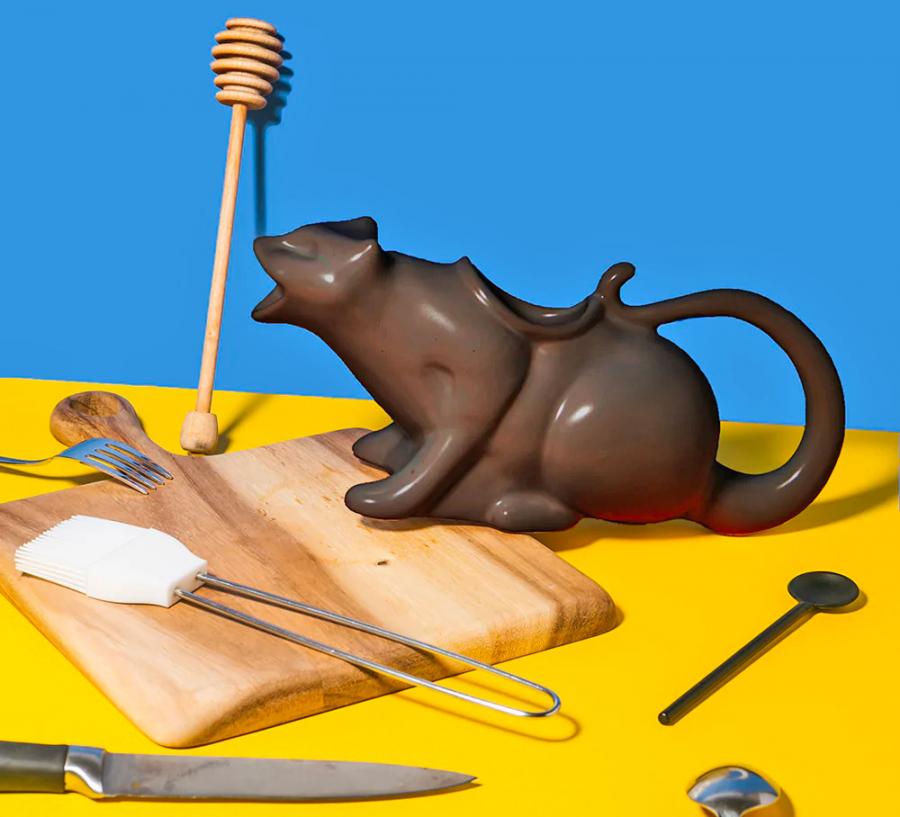 Check out the puking cat gravy boat in action via the video below.
Subscribe To Our YouTube Channel