Prescription Pill Bottle Beer Bottle Opener
By Ryan on 10/29/2015 2:01 AM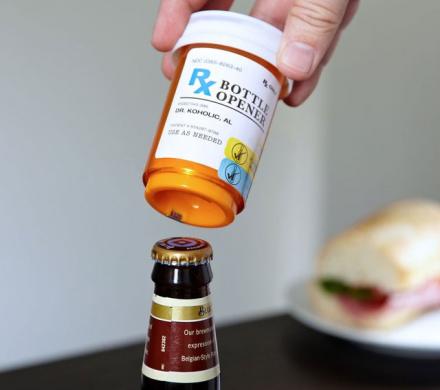 Sometimes you just have to prescribe yourself some beer. This beer bottle opener looks just like a prescription pill bottle, except the bottom of the bottle allows you to push down on top of a beer bottle to open a beer. Pill addictions are no laughing matter, except when mixed with beer. Dr. Al Koholic prescribes you infinite beers as needed, so why not take advantage of his generous scribbled notes that he hands you. Perfect for people suffering from thirst, loneliness, sexual frustration, or no-bottle-opener-itis, the prescription pill bottle beer opener will surely cure your diseases and get a laugh from everyone around you at the same time.
Just love the site of pill bottles and wish the bottle had more functionality than just opening your beer and leaving your troubles behind? No worries, the pill bottle beer opener comes with friends, including the pill bottle coffee mug, the pill bottle drink koozie, and the pill bottle shot glasses set.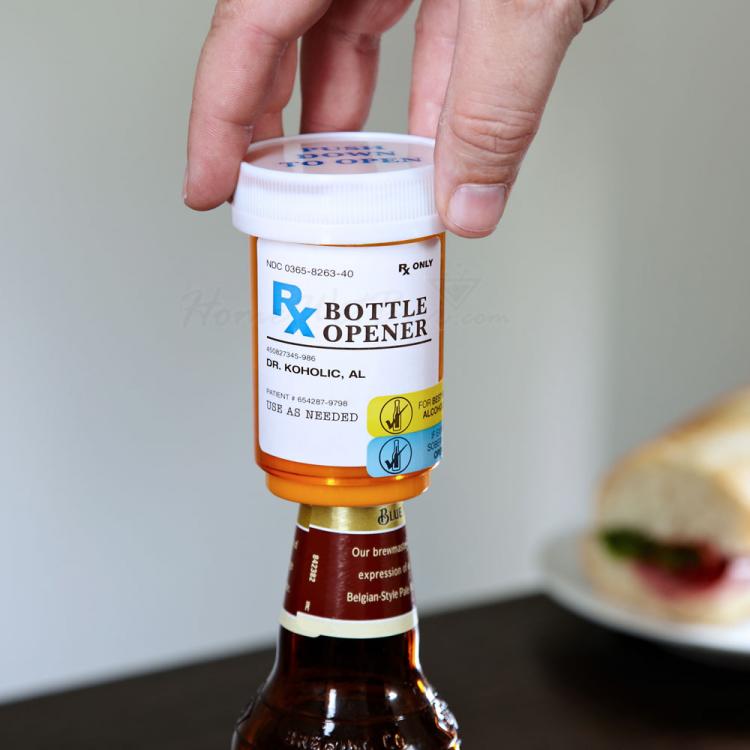 The prescription bottle beer opener is made from plastic along with metal parts on the bottom to open the beer, opens any standard sized beer bottles, and measures 3.75 inches tall x 2.25 inches in diameter.