Prepworks Vegetable Chopping Box Dices Veggies In Seconds
By Ryan on 10/26/2017 11:53 AM (Updated: 10/30/2017 12:21 PM)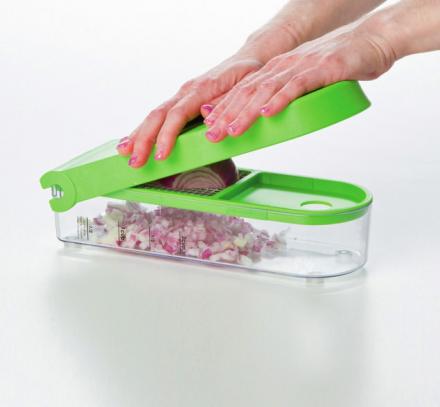 Chopping vegetables is a time consuming hassle. Well, it doesn't have to be. Here is one box that will chop them all. The Prepworks Vegetable Chopping Box slices, dices, and chops fruits and vegetables with ease. Plus, it doesn't require as much counter space as a cutting board either, so you can do more during the preparation of your meal.
This unique one handed food chopper is perfect for chopping nuts, fruits, vegetables, chocolate and more. Operating it couldn't be easier. You just press down on the pusher lid and your food is cut into the included measuring container. Once complete, just remove the chopping lid, and pour your chopped veggies where you need them.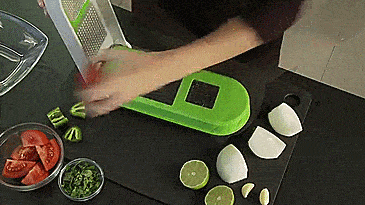 Pre-cutting? There's no need. The built-in side blades minimizes the need for pre-cutting your veggies to size. Just stick as much of a carrot, cucumber, celery, etc, into the box and push down on the lid. Whatever's leftover will be sliced off which you can then place inside the chopper once small enough.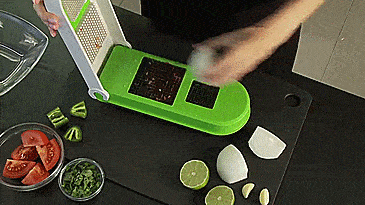 A perfect gift idea for cooking lovers, this must have kitchen tool is also dishwasher safe, so cleaning it is easy. It even comes with a cleaning tool and storage box, so it'll be super easy to clean up and store away when not in use.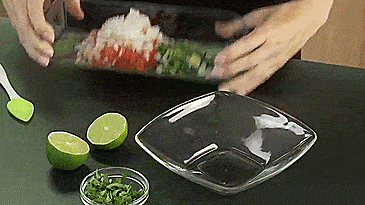 Now you will get your vegetable chopping duties done in half the time and use that extra time for something more valuable. Like watching cat videos on the Internet for instance.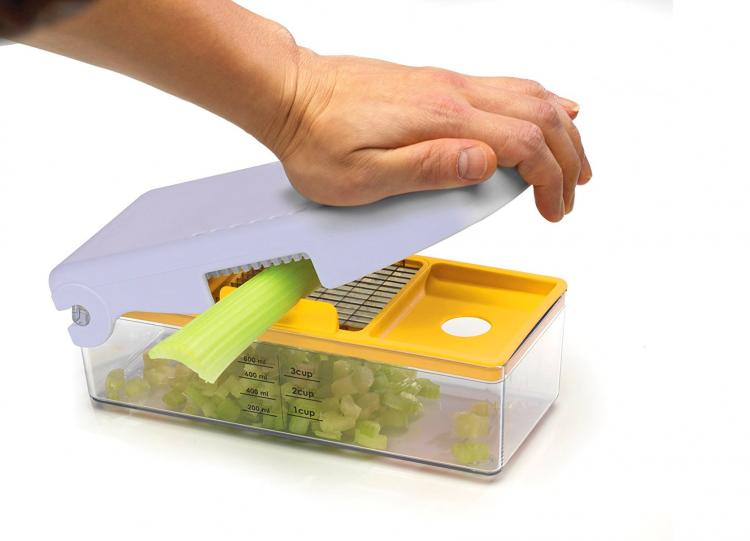 We love any gadget that minimizes time in the kitchen and doesn't take away from a well prepared meal. Your family will wonder how you got it all done so quickly. Don't worry, we won't tell anyone. Your secret is safe with us.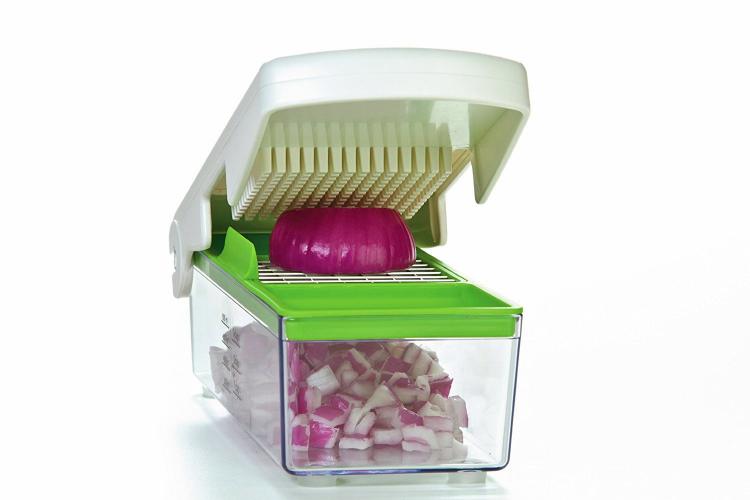 Check out the Prepworks vegetable chopping box that lets you chop veggies in seconds in action via the video below.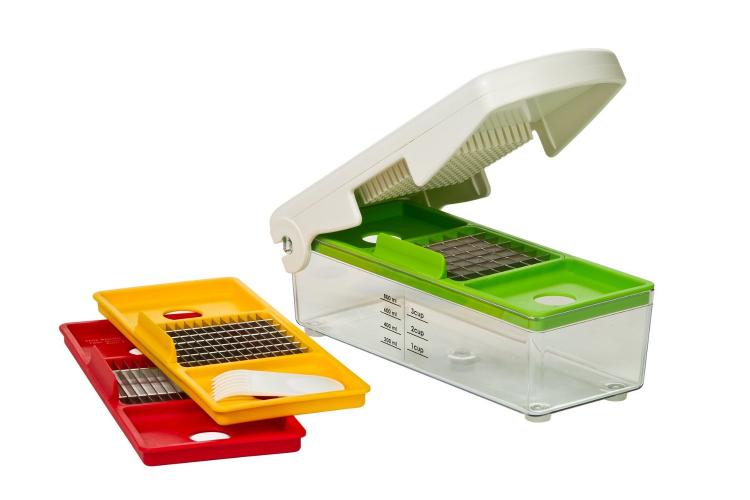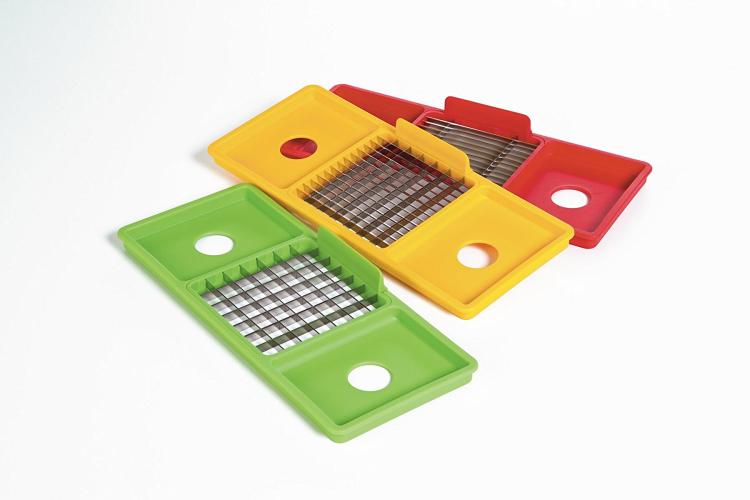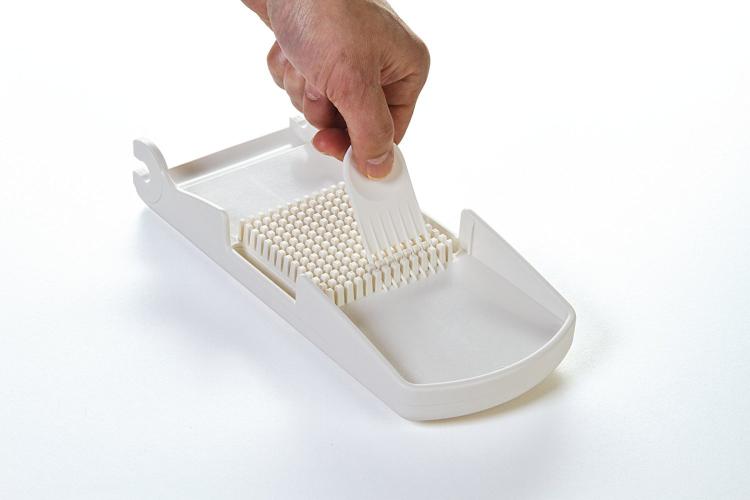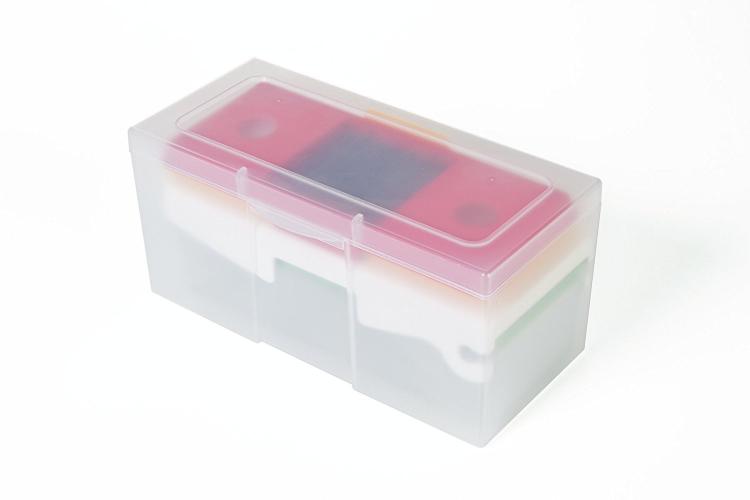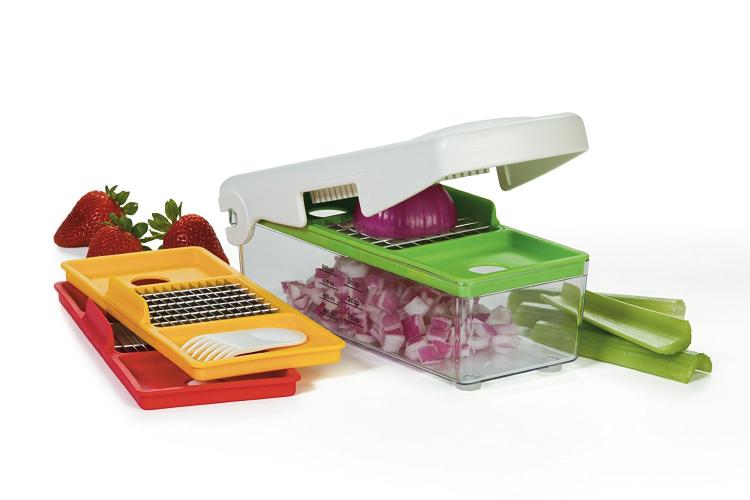 Subscribe To Our YouTube Channel