Would You Wear a Portable Retractable Safety Mitt To Help You Not Touch Anything?
By Ryan on 03/30/2020 1:18 PM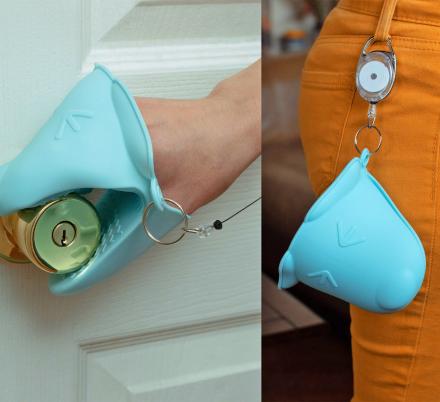 What do you get when you attach a silicone oven mitt to a retractable cord that's attached to your hip? For one, you get a weirdo that you can spot from a mile away. But besides that, you get a portable safety mitt that'll allow you to grab door handles, hold safety bars on the bus or subway, and touch just about anything else during these weird infectious times we're currently all living in. It's shamelessly called the CovMitt-19, and it's sold by Etsy store TheDewDrops.
Are stores going a little too far to profit off of fear of the Coronavirus? We recently reported on our post about Crochet Coronavirus that Etsy put a ban on products looking to profit off of the virus, and actually won't even let you search for "Coronavirus" or "COVID-19" on their website.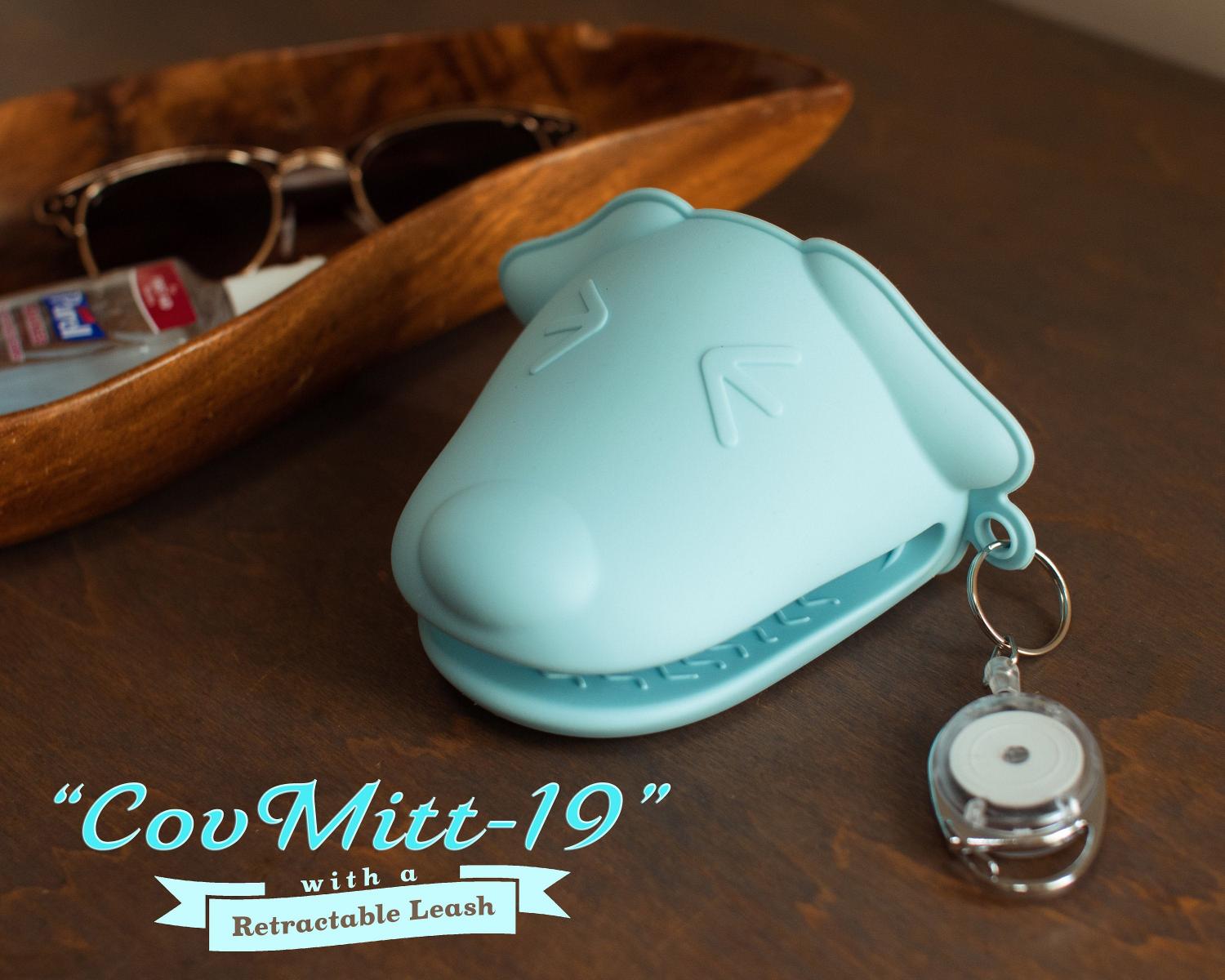 The CovMitt-19 is made using a silicone oven-mitt-like glove that has a large loop on the side of it where a retractable cord is attached, which you can then attach to your belt loop to always have it on-hand when you need to grab something. It comes in 4 different versions, including a dog, a duck, a monkey, or a mouse.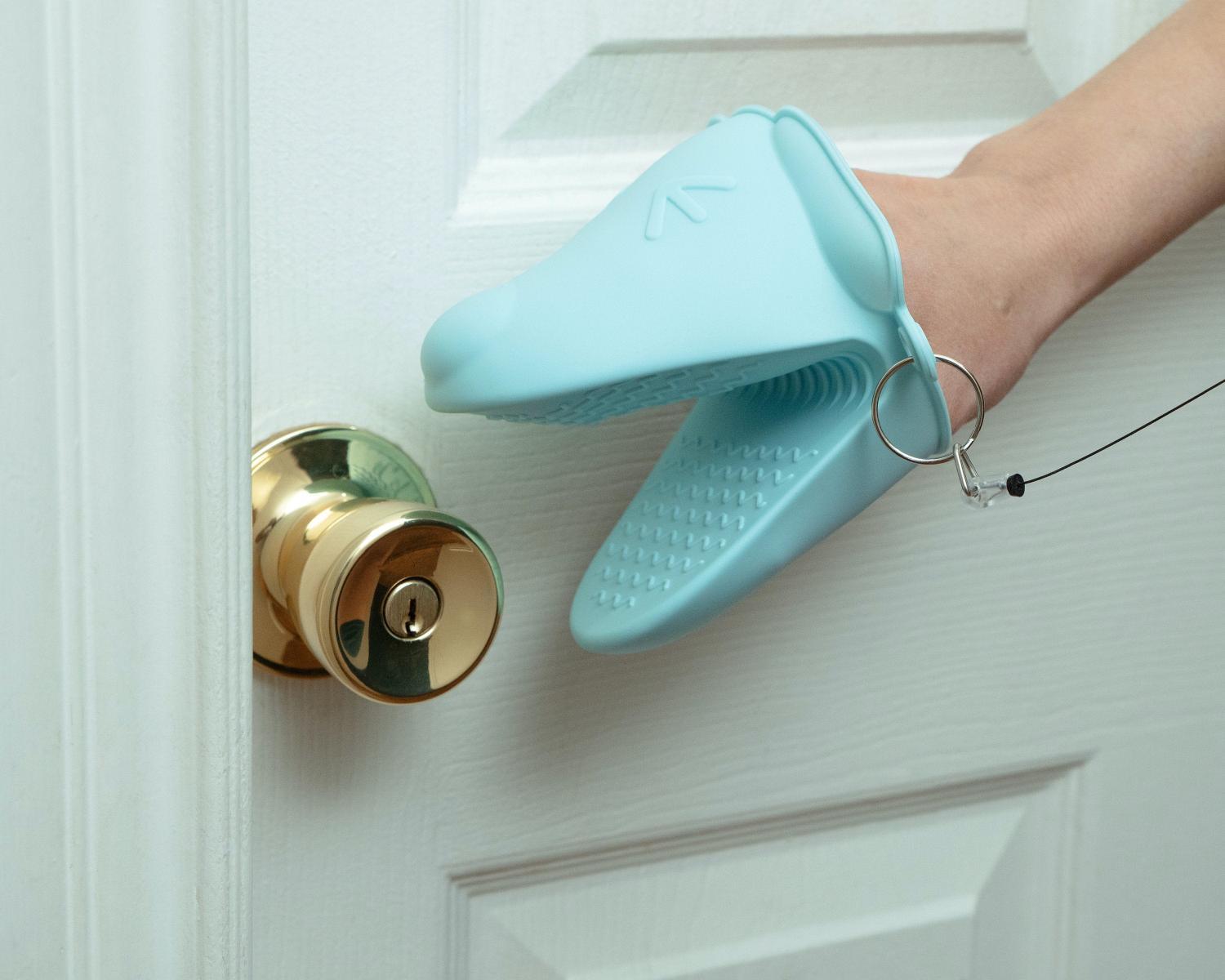 Keep your HANDS CLEAN when opening UNKNOWN UNSANITARY Doors, Knobs, Drawers and even those nasty pin pads at the register!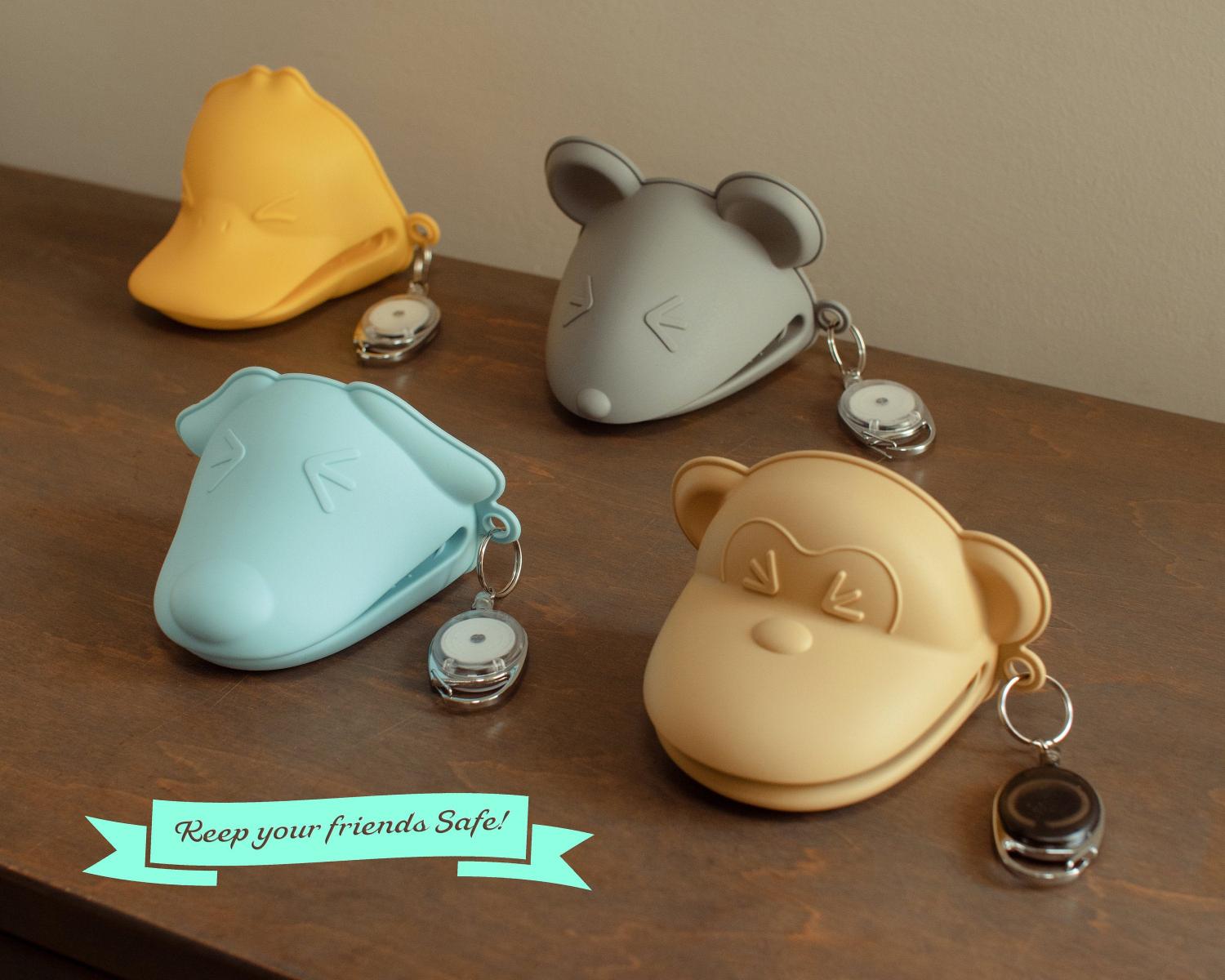 "Keep yourself as VIRUS/GERM/COOTIES-free as possible!
Mitten is made of Silicon, easy to clean/wash, dishwasher safe, and even can be used as oven mitts.
These Puppet Mittens can help lighten up the mood, keep things fun, but still serious."