PlingPong Is a Beer-Pong-Like Party Game That's Fun For The Whole Family
By Ryan on 08/01/2017 10:15 AM (Updated: 11/12/2018 9:04 AM)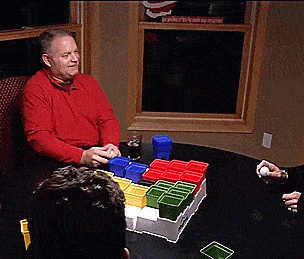 Pling Pong is a party game that you can play with a group of friends or family members which uses a bunch of uneven cups and ping pong balls. The way it works is, each member has their own colored cups in their corner, and each player takes turns bouncing a ping pong ball off the table and into the game-board in hopes of getting the ball into the other players cups. Once made, the cup is removed from the the board, and the last player with remaining cups is crowned the winner.

The fun thing about Pling Pong is that your ball could really go anywhere when you bounce it onto the game-board. Since the cups are aligned unevenly, your ball could bounce into the ball you were aiming for, it could jump across the board 5 cups down from where you were aiming, it could bounce off the board completely, or it could even jump back into your own set of cups.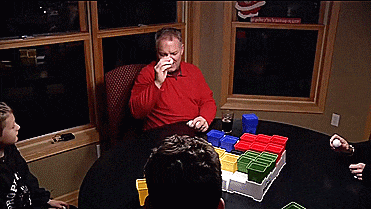 To make things even more interesting, at the center of the game is a black cup. If you bounce your ball into the black cup, you'll lose a cup, while all others gain a lost cup. This means that even when you have no cups left, you're essentially still in the game because someone could always put their ball into the black cup, thus giving you a cup back.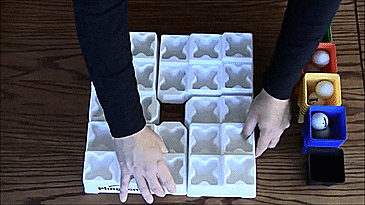 Another twist is that making a cup doesn't always mean it comes off the board. Cups are added and removed after each round. Which means a single cup could have anywhere from 0-4 balls inside of it at the end of a round. At the end of each round, cups with zero balls inside of them stay on the board, cups with 1 or 3 balls in them get removed from the board, and cups with 2 or 4 balls inside of them stay on the board. This adds an added level of strategy to the game. Pling Pong is currently in a funding phase on Kickstarter with an estimated delivery date of May 2017, so go reserve yours now, or get more information on their website, and be sure to check out the game in action via the video below.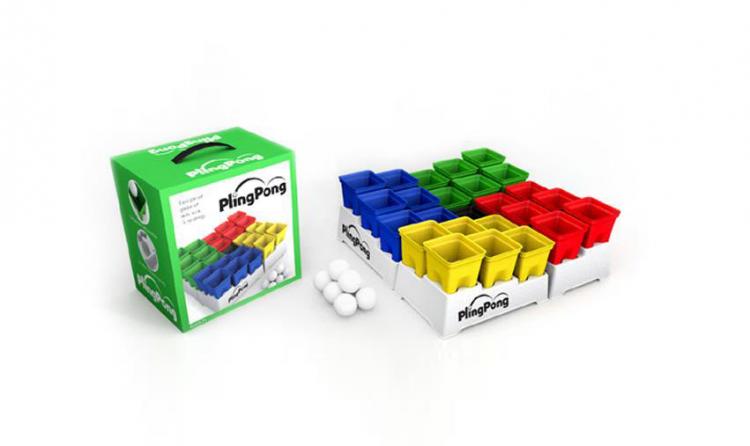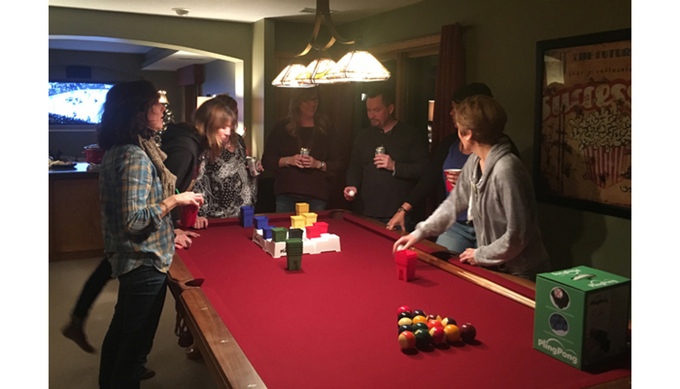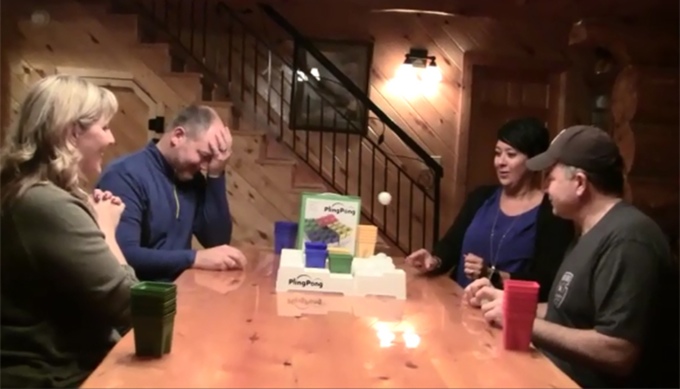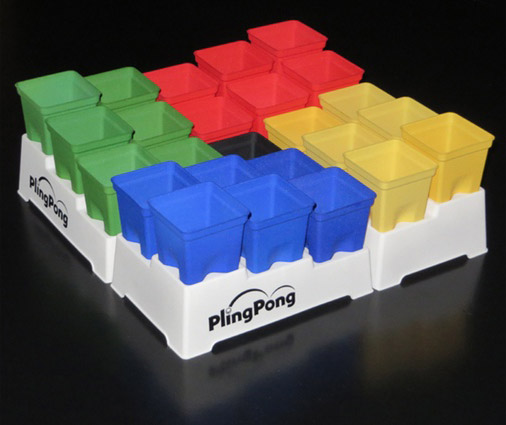 Subscribe To Our YouTube Channel