You Can Now Get a Pita Bread Pencil Holder, and It's Weirdly Creative
By Ryan on 06/08/2021 4:10 PM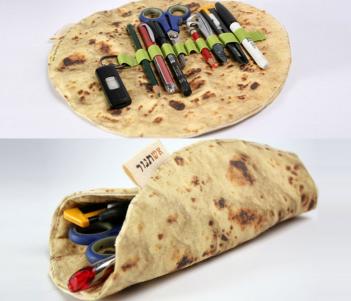 If you're still hauling around your school or art supplies in a backpack or bag, you're doing it wrong! There's now very unique and creative ways to haul around your pens, pencils, brushes and more, and you of all people should now that an artist should be creative in all aspects of life! This creative pencil holder is an art supply organizer that looks just like a piece of pita bread or tortilla, whatever you may personally call it.
The Pita Bread pencil holder is great for when you get hungry while drawing or painting, just remove your pencils or paintbrushes, and take a little bite out of your pita bread pencil holder. Ok, but in reality it's not actually inedible, but hopefully someday someone will invent an edible art supply holder.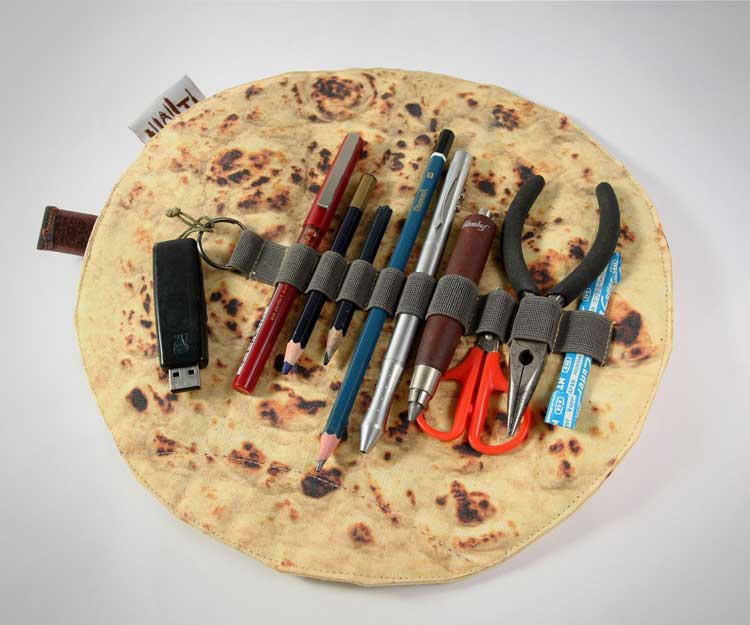 The pita bread pencil case is handmade from fabric, cloth, rubber and webbing, can hold up to 10 pens, pencils, or art supplies, and comes in a plethora of different elastic webbing colors to choose from.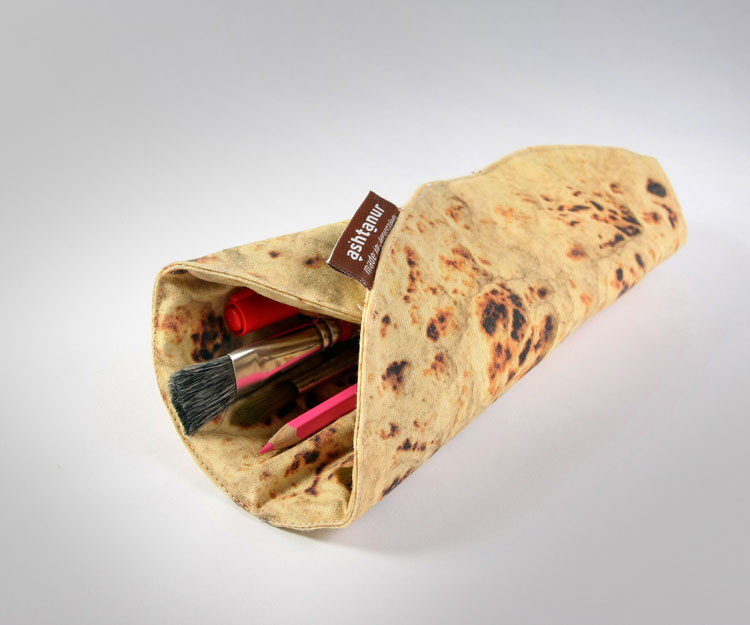 The pita bread art supply holder measures 8.6 inches in diameter!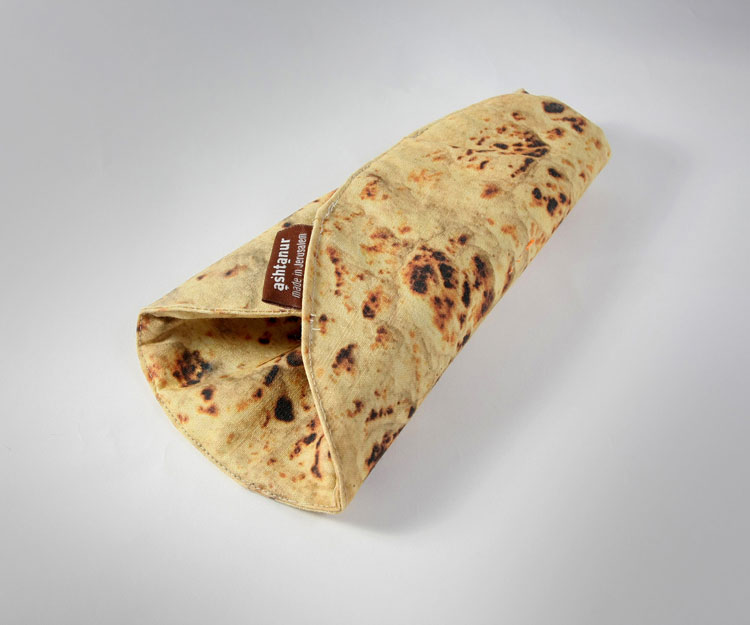 A strap that goes through the center of the bread allows you to secure up to 10 different art supplies and tools!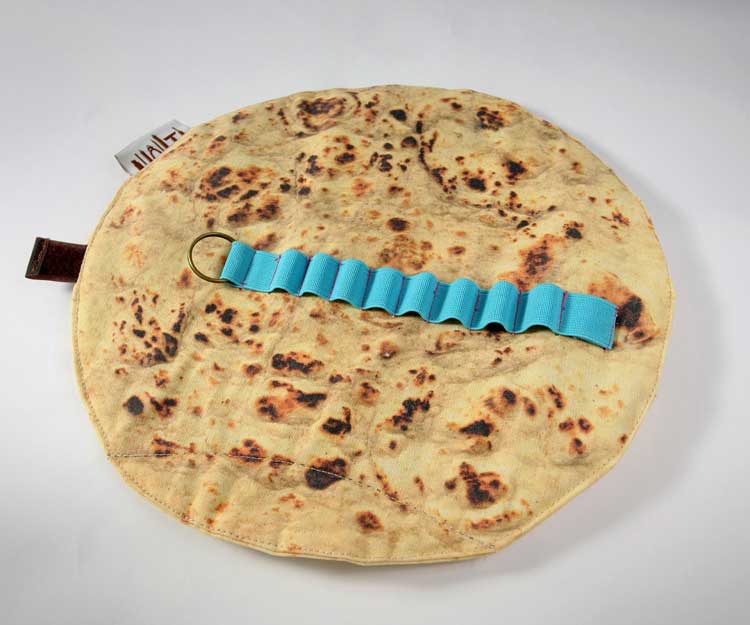 They offer a few different color variations for the strap that holds your pencils, pens, brushes, and tools!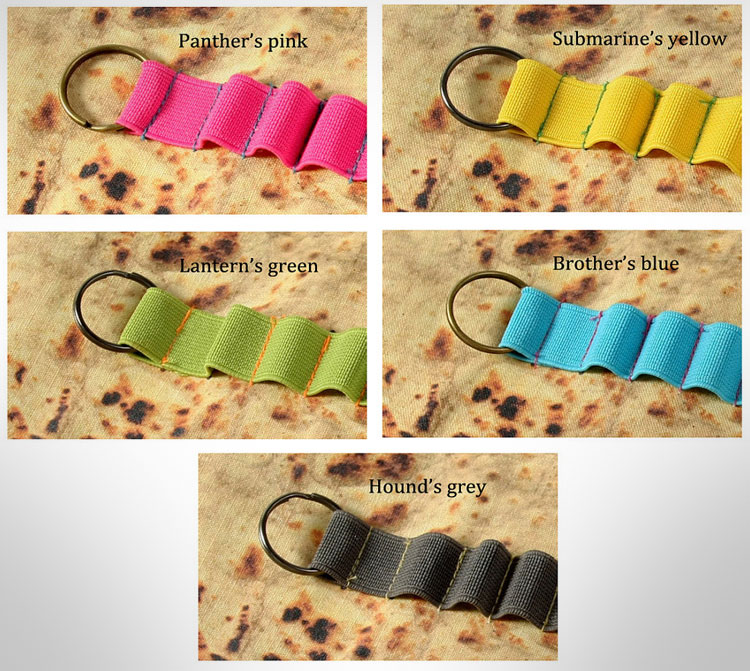 Once rolled up, the unique art supply holder will look like a burrito, taco, lefse, or whatever you like to do with a tortilla/pita bread!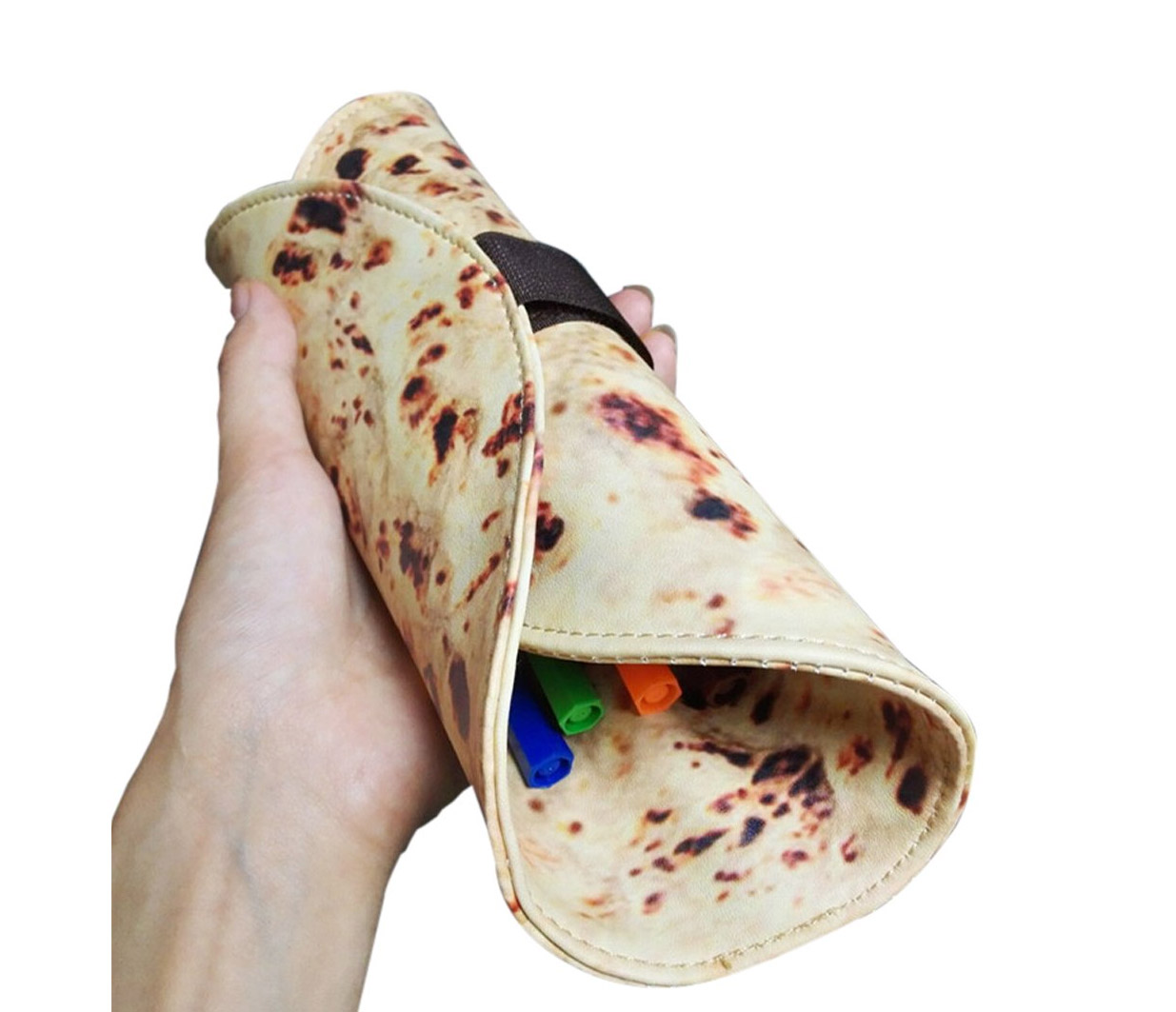 There's a few different variations of the pita bread art supply holder available on Amazon, so you can go check out each one and choose your favorite version.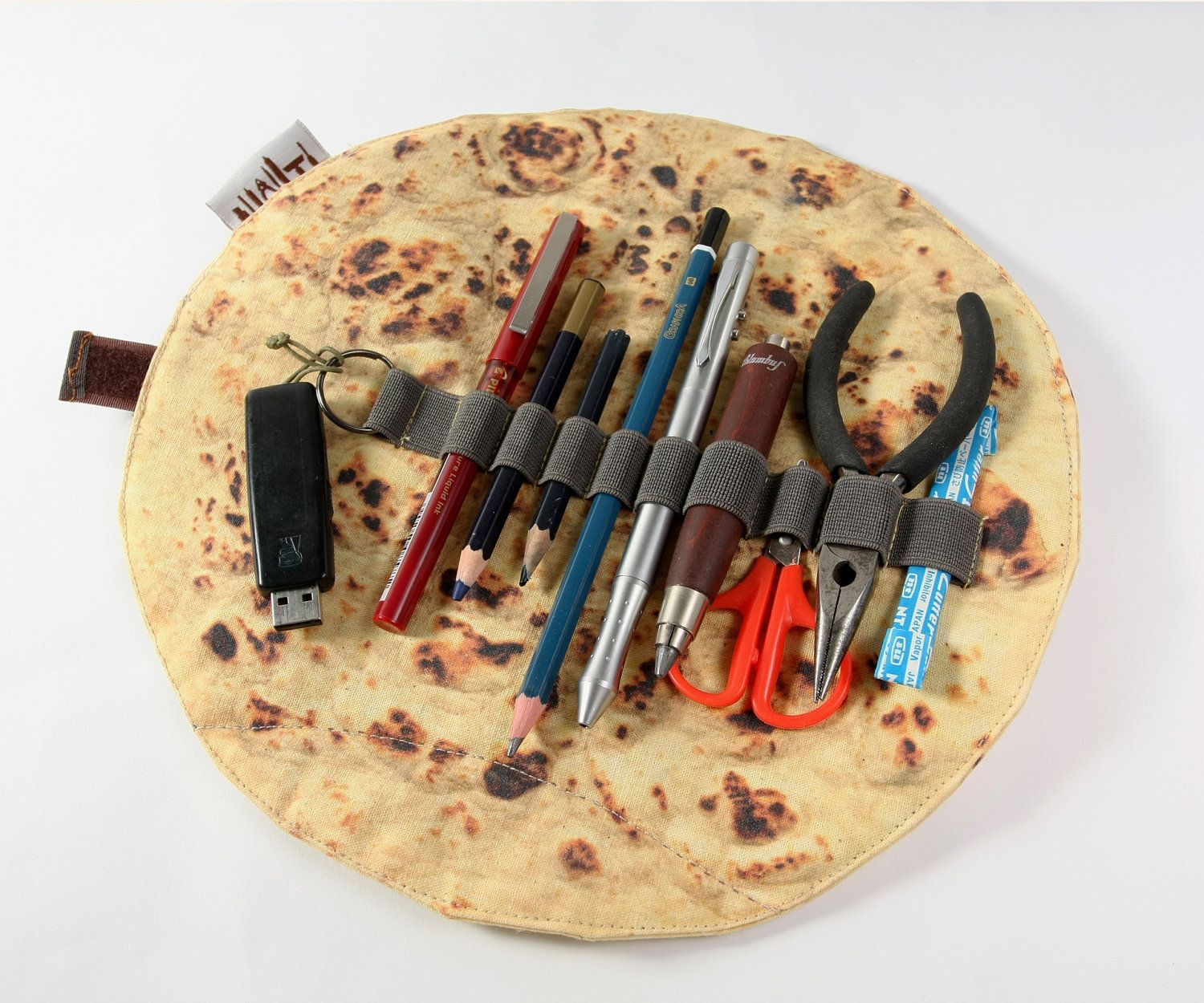 A perfect gift idea for an artist that loves burritos, tacos, or pita bread!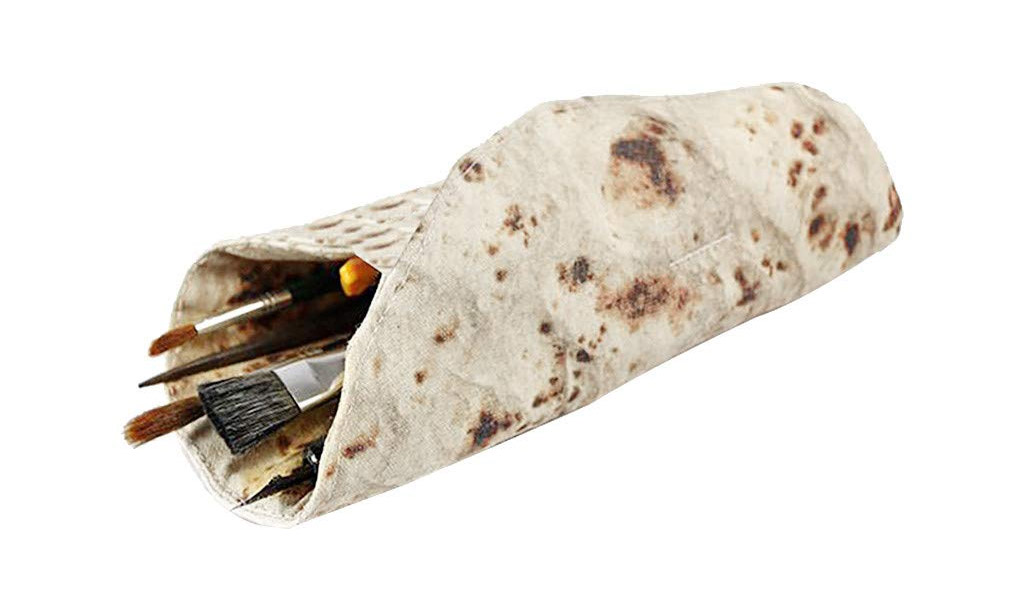 Some versions features a leather strap in the middle, whereas others features a stretchy strap that can secure different sized supplies and tools.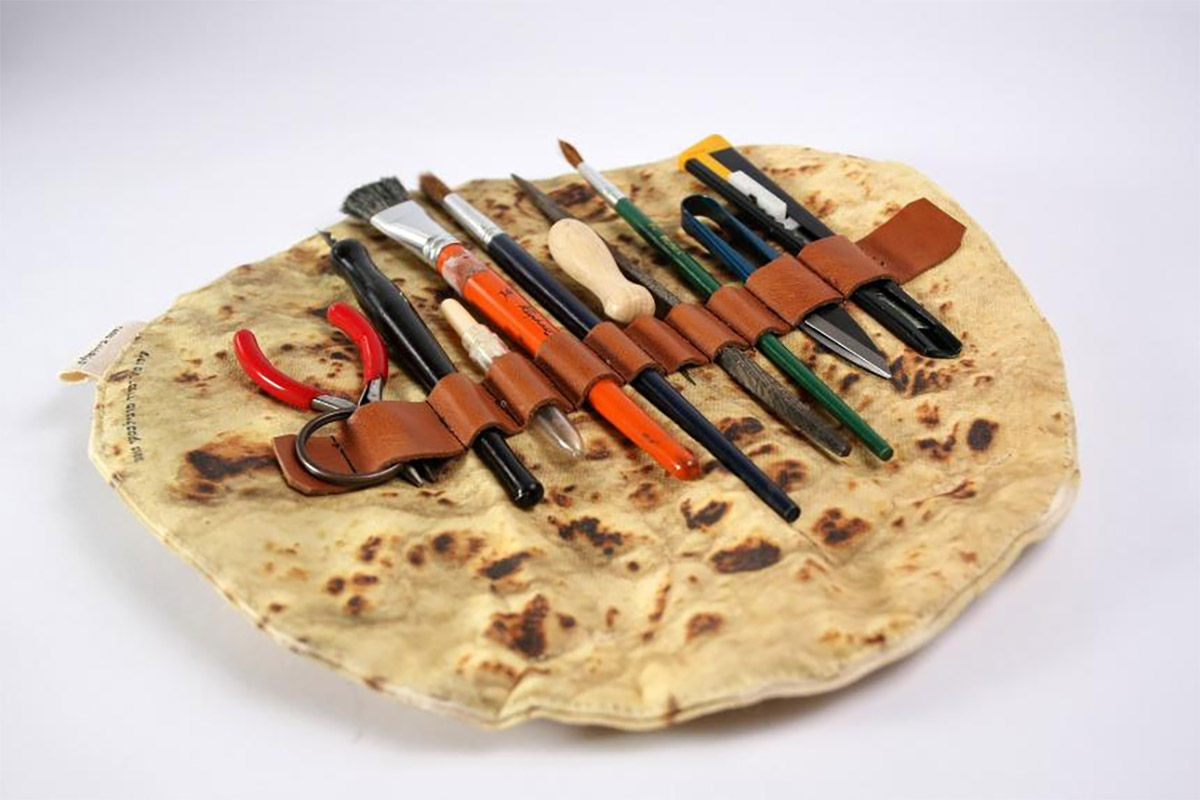 The pita bread pencil holder is made with photorealistic printing that makes it look just like the real thing!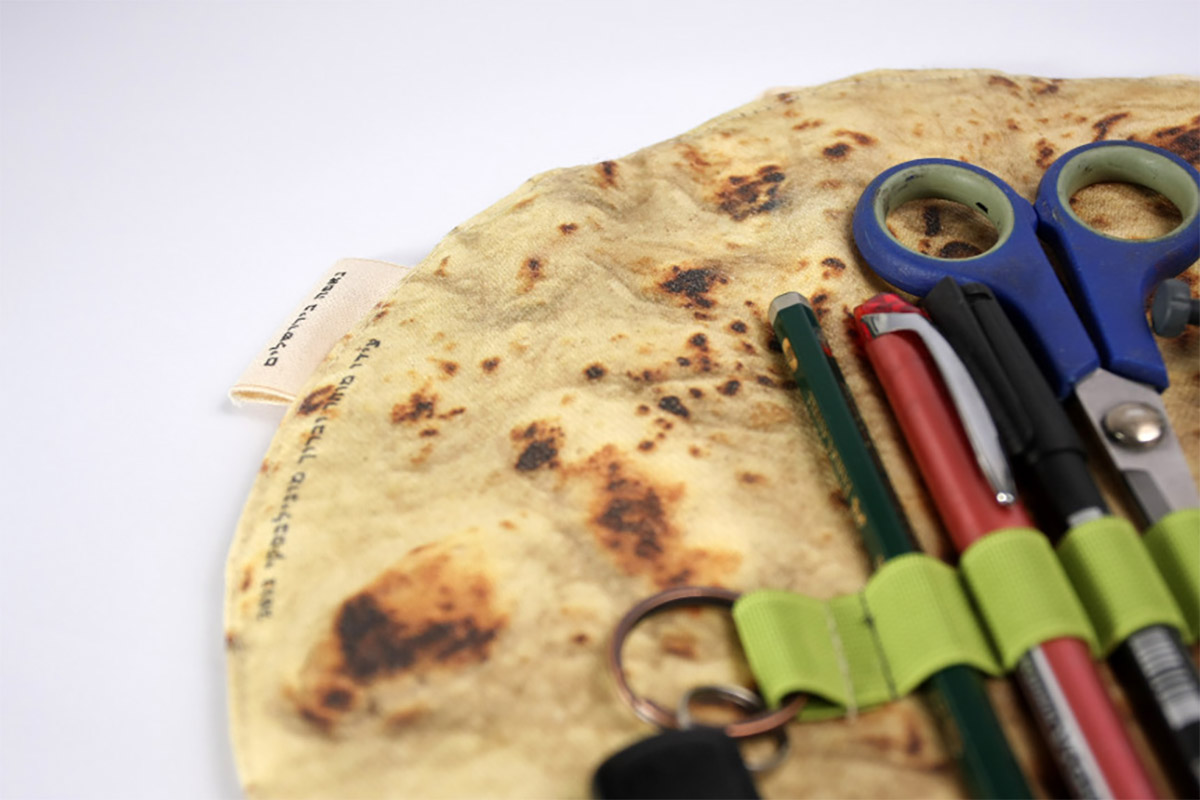 Some version have a Velcro strip that secures the burrito shut so none of your item swill fall out during transport!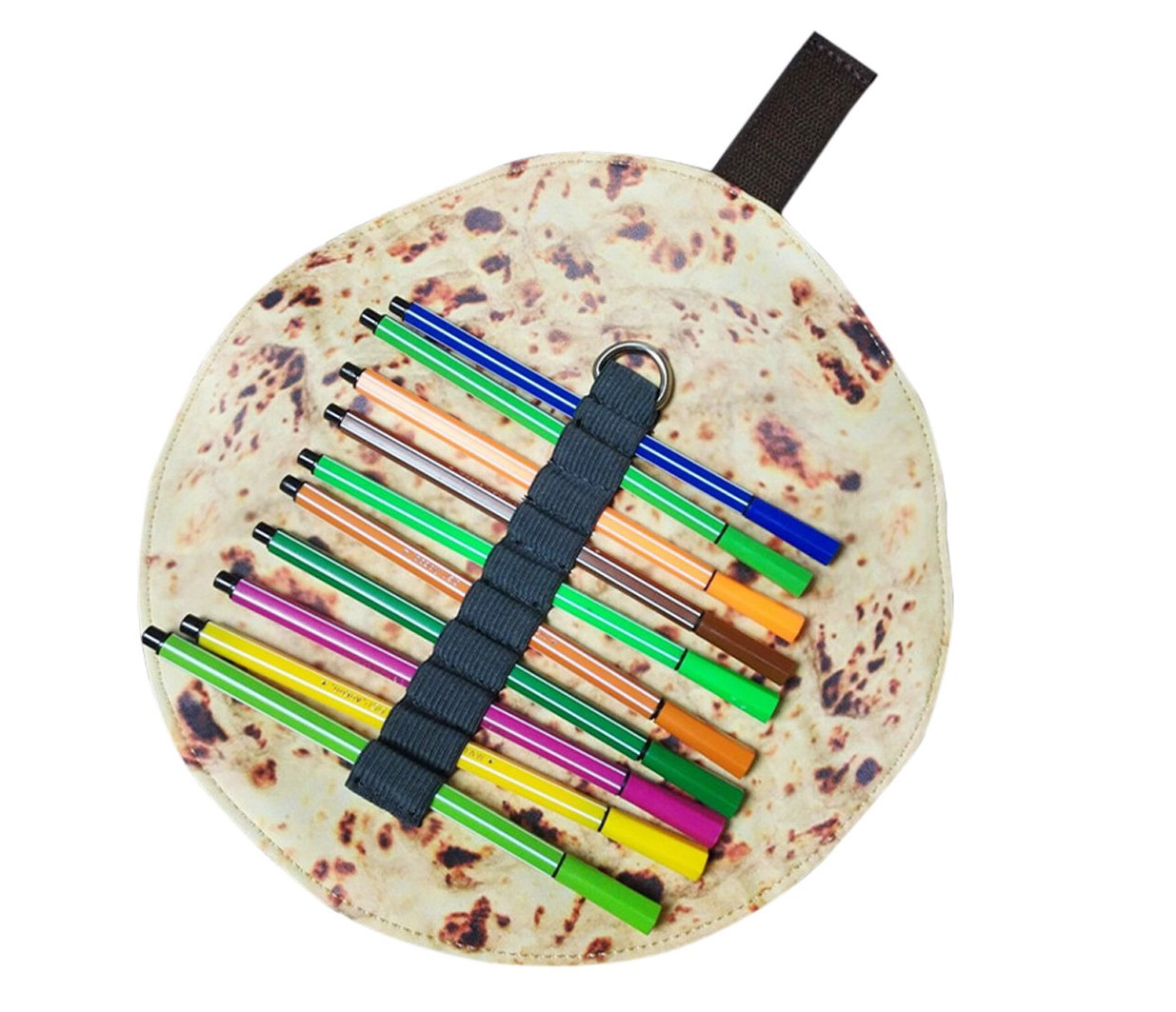 Each purchase comes with a total of 1 pita bread art supply holder!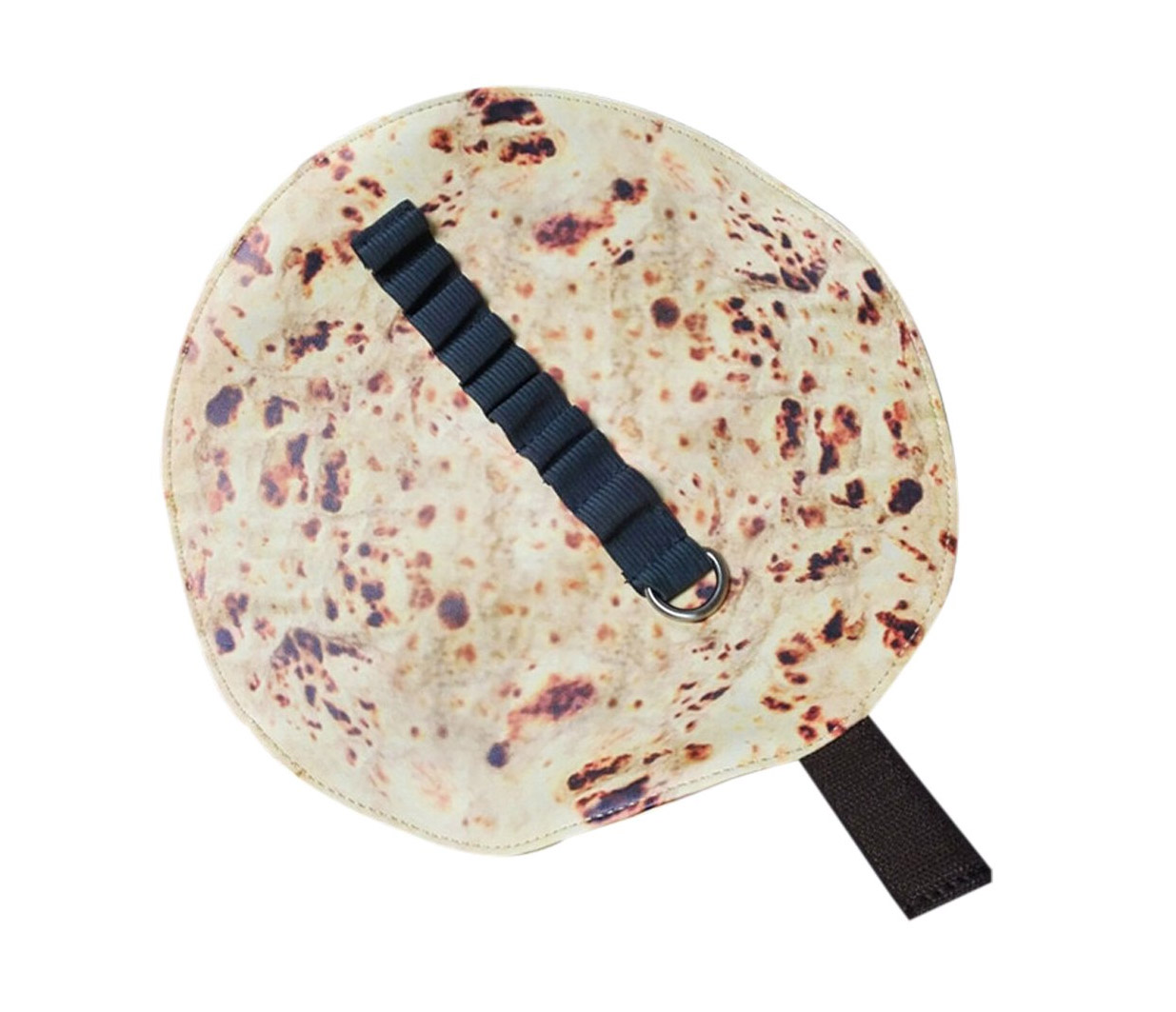 The burrito art supply holder can hold all sorts of items including, pencils, scissors, pens, art brushes, makeup brushes and so on.