People Are Now Adding Drink Cooler Troughs To Their Picnic Tables, And We Totally Love It
By Ryan on 08/04/2021 5:14 PM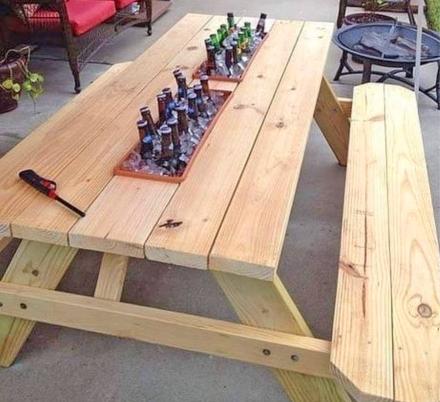 We all envied George Costanza when he revealed that he had a La-Z-Boy with an integrated refrigerator on the side of it, well now you can have the next best thing with a picnic table with an integrated drink cooler on the top of it. No longer will you need to stand up and walk several feet to get to the cooler, and then bend your knees and back while you kneel down to grab a new drink. Now you can simply reach to the center of the table, and grab a new beer without ever needing to get up. Next up, is just installing a toilet in the bench of the picnic table and you'll be set for life.
You have basically two options to acquire a picnic table with an integrated drink trough in the center of it. You can either buy on one Etsy, which they go for anywhere between 700-1000 bucks, or you could build one yourself if you consider yourself handy in any way. I guess there's also a third option of simple taking your existing picnic table and adding a drink cooler/trough to it. You can find a video on how to do that on YouTube here. You can also follow a detailed instructional that goes through the process of adding a drink trough to your picnic table here.


Credit
There are a few different pre-made version available on Etsy that are made from different woods, including one that's made from Redwood, one that's made from pinewood, and another version that's a table with a drink cooler with two wooden benches.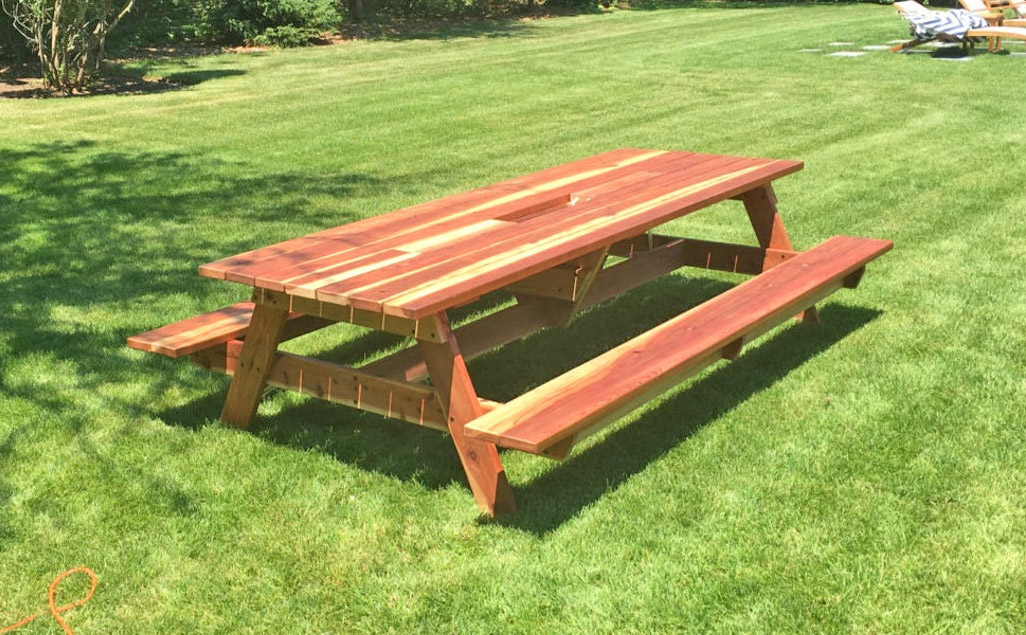 GET THIS ONE HERE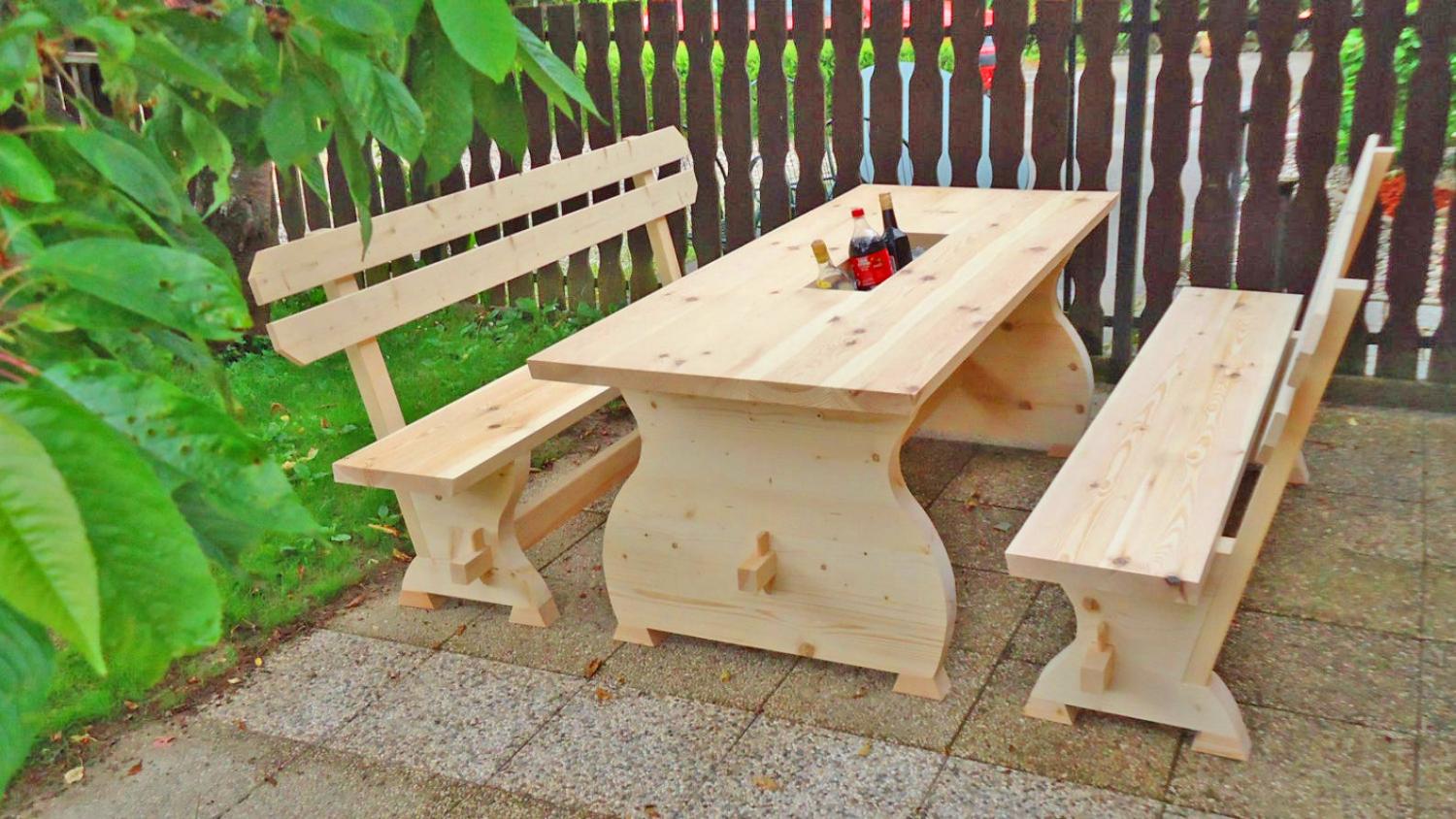 GET THIS ONE HERE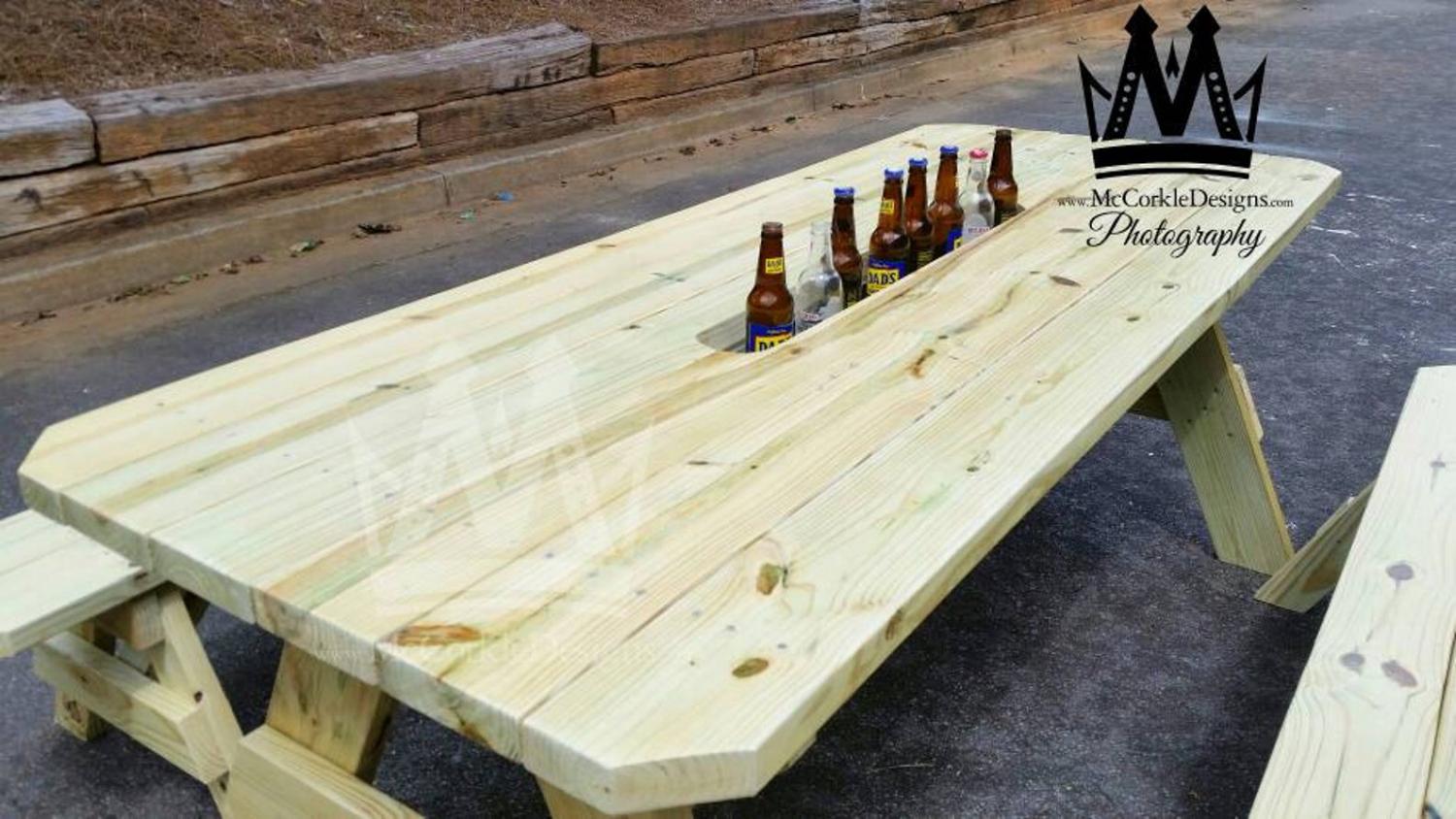 GET THIS ONE HERE
Besides holding drinks and keeping them chilled, the drink trough can also be used as a planter.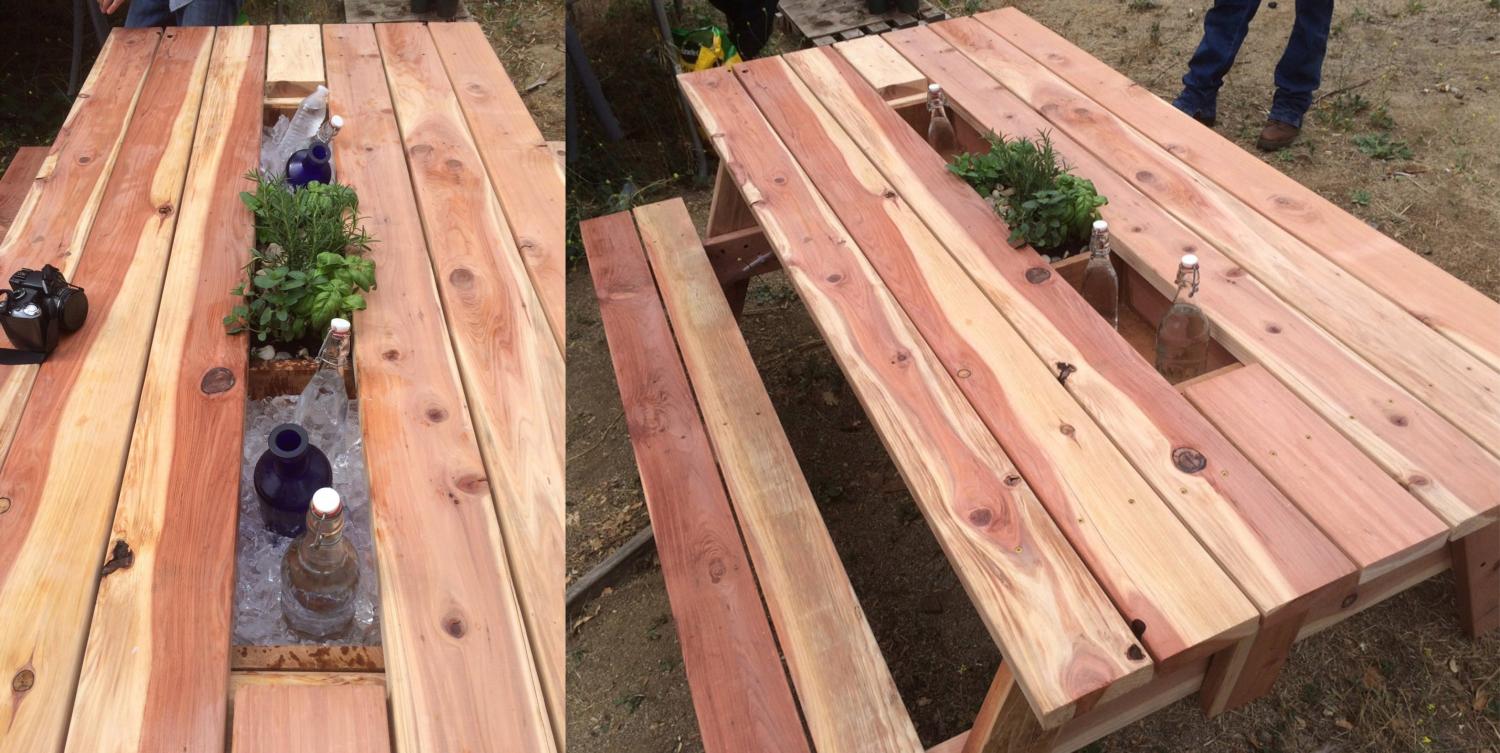 GET THIS ONE HERE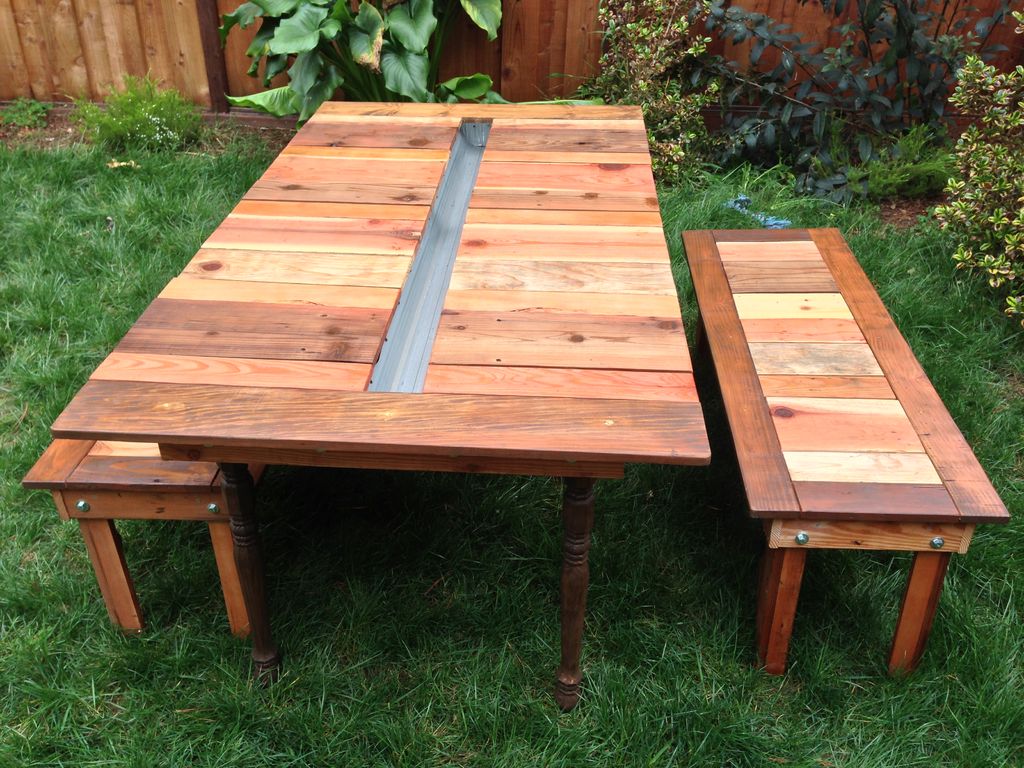 Credit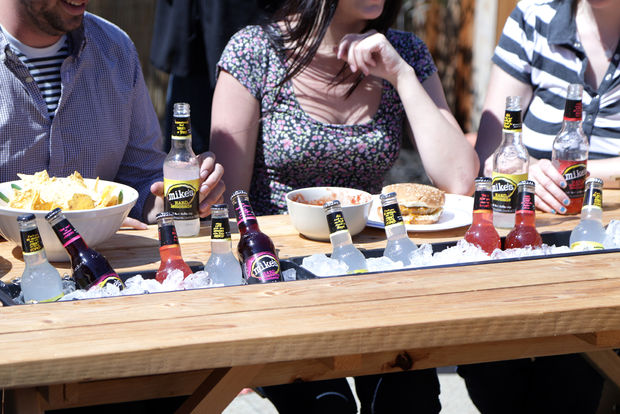 Credit
Subscribe To Our YouTube Channel