This Phone Umbrella Keeps Shade On Your Screen When At The Beach or Pool
By Ryan on 08/08/2022 11:13 AM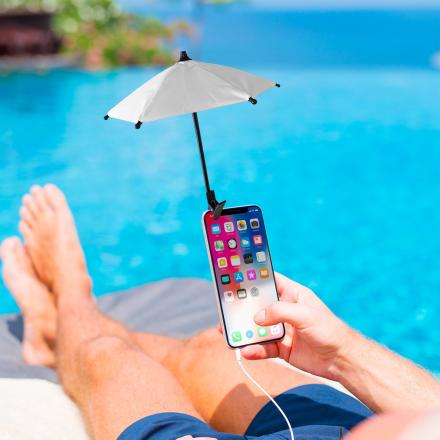 If you want to create some buzz, try using this cellphone umbrella. For all its quirkiness, the cellphone umbrella is useful for its size. Do you often use your phones when you're outside and can't read the screen because of the intense sunlight reflecting on your phone but don't want to carry a regular umbrella because it's a hassle?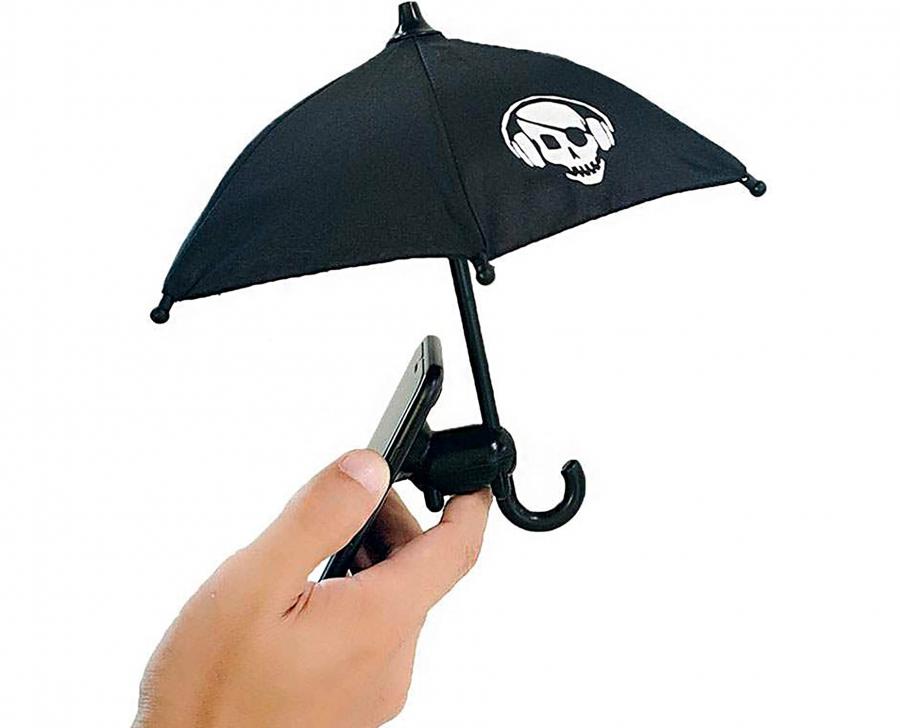 Then how about adding a little bit of fashion to it? The Cellphone Umbrella Sun Shade can help you make all the difference and could be a great accessory for your smartphone.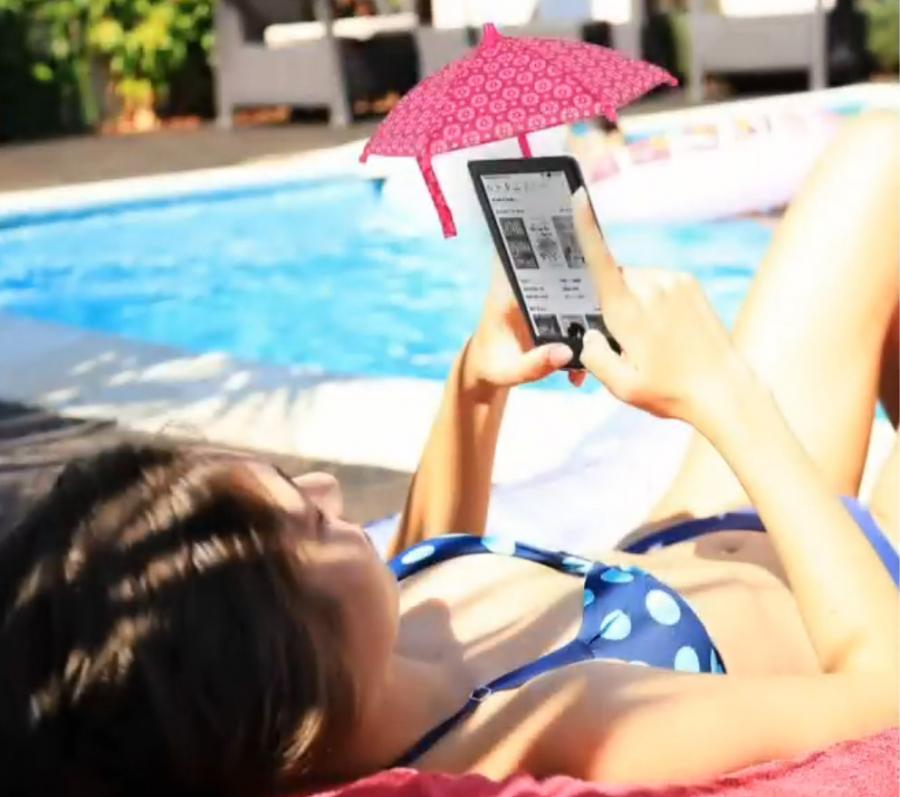 This product has a cute and stylish look. For sure, the cellphone umbrella sun shade is a head-turner because it is so cute! People are not keen to see them attached to a phone. Expect a lot of smiles headed toward you because of this quirky item!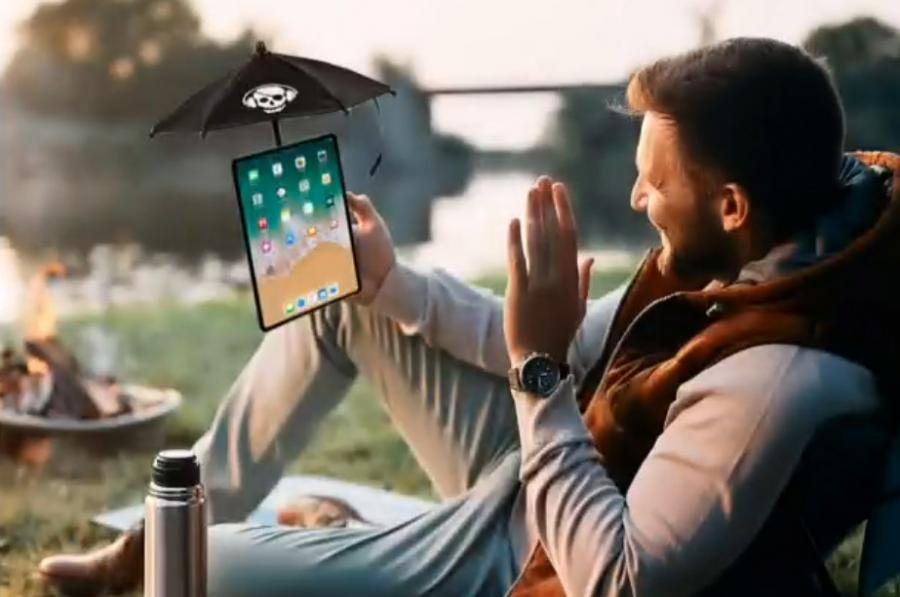 This is a tiny umbrella attachable to a smartphone through a silicon suction cup holder to protect your smartphone from sun and water impact. This accessory is essential to people struggling with texting and browsing addiction and could use it on the go without the fear of rain and dirt.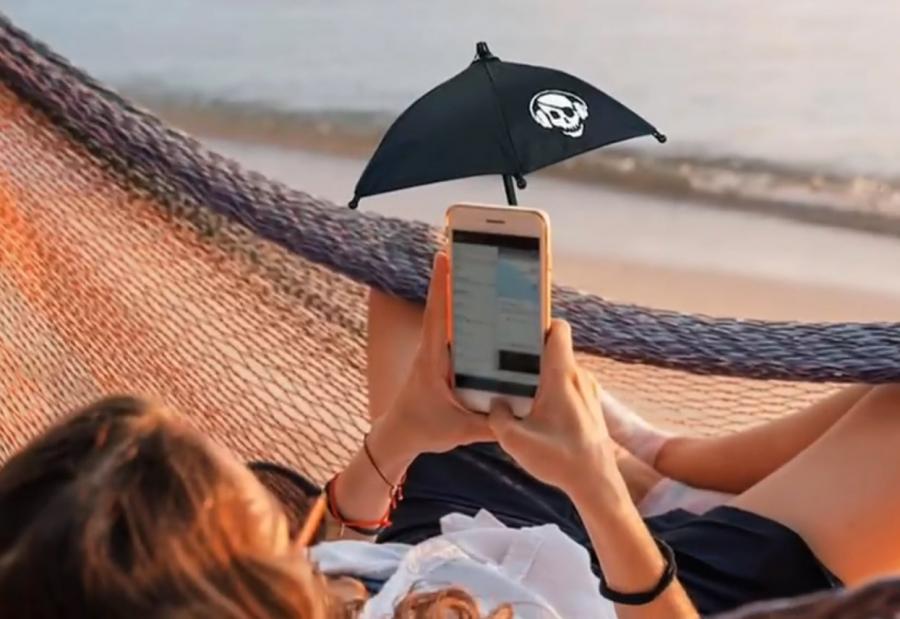 In addition, it can also prevent the phone from overheating due to direct sunlight on the screen, so you don't have to worry about not seeing the screen in the strong, dazzling sunlight.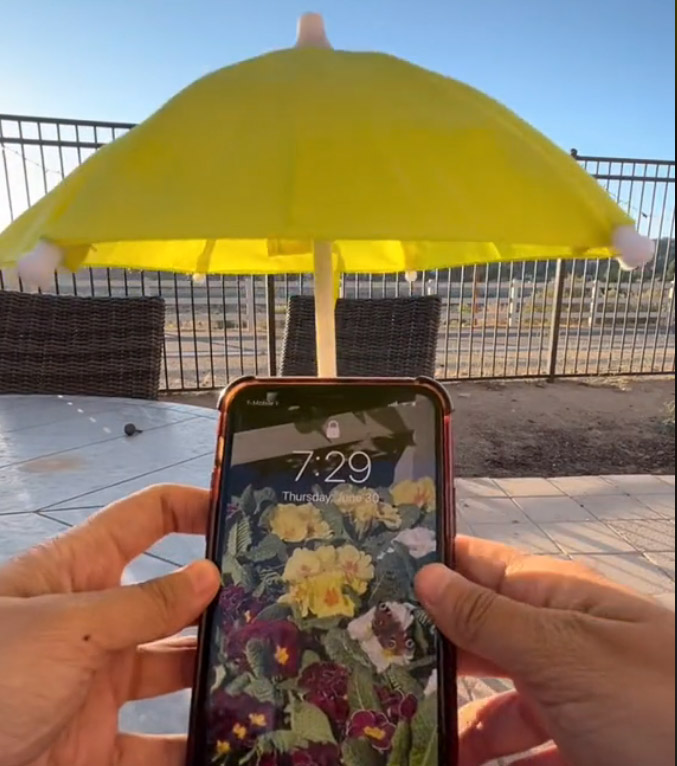 This practical yet unique design can be used as a mobile phone holder at home, an outdoor sunshade and a light-proof umbrella. It's a friendly get-go utility that can be brought anytime, anywhere. Its fantastic design can easily get a lot of compliments if you need it for yourself.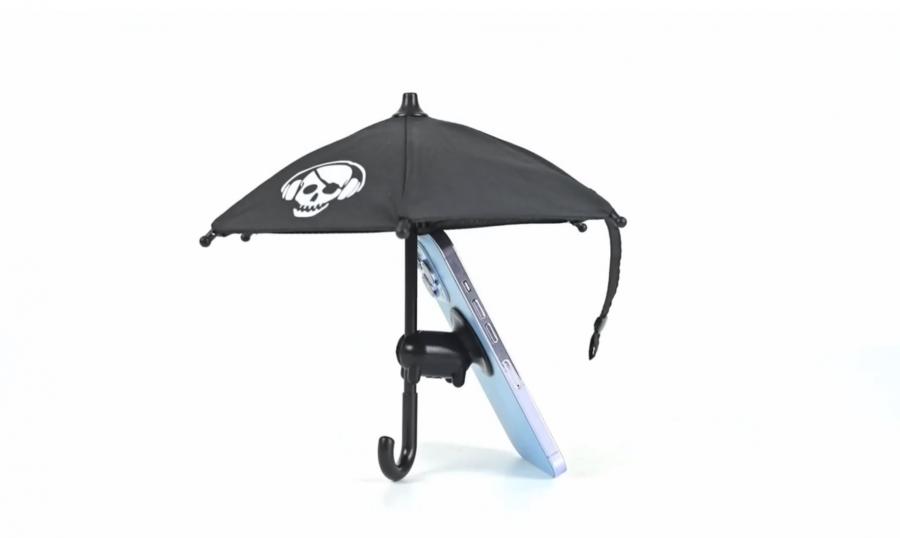 On top of that, it has a durable material made of environmentally friendly silicone and plastic, sturdy and well-made, with its non-slip pad at the bottom to keep the phone holder stable.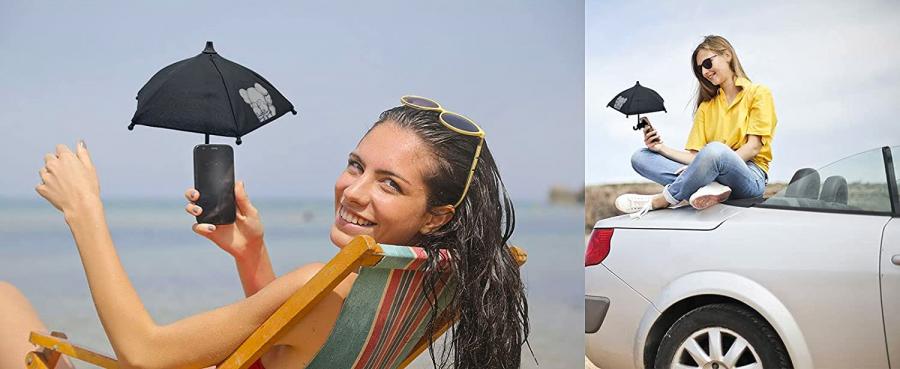 Unlike any other piggy suction cup, it has good elasticity, creating a strong suction and lasts long without breaking or becoming weaker.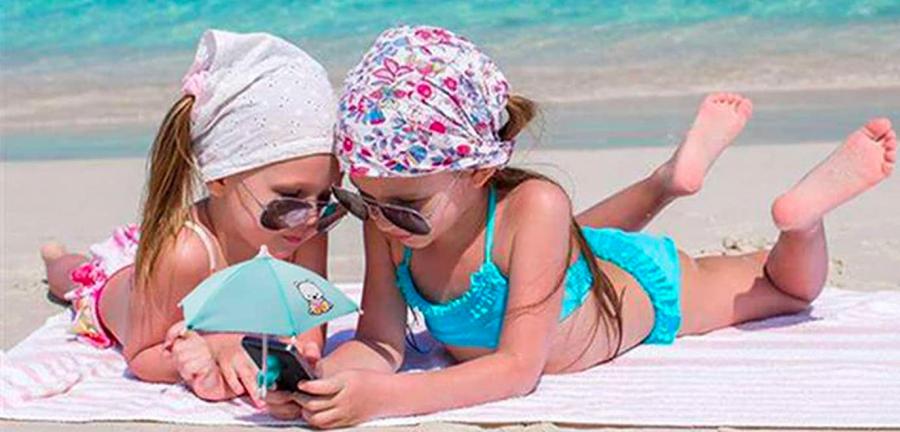 Aside from its well-made overall material, it also has a powerful suction cup mobile phone holder, thus making it safer to use, especially when you have sweaty hands. It has a strong absorption capacity and can be used in different environments and situations.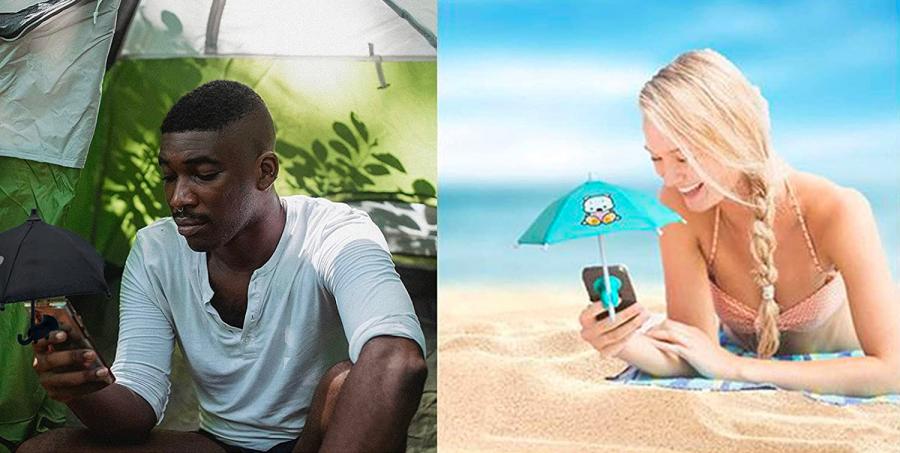 Hence, this unique phone accessory will be a great conversation starter on a beach, park, or any other outdoor location where you take it.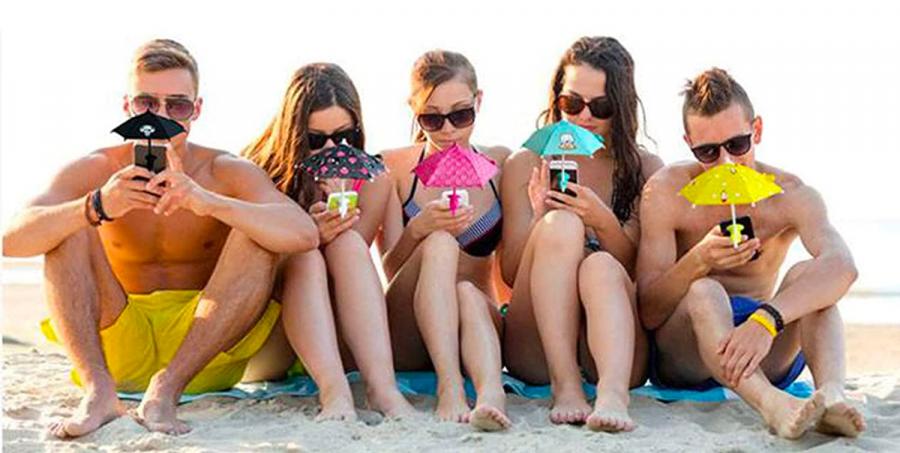 It is unique for someone who sits in the sun trying to read a phone. It provides enough shade to see the screen without glare. Adding the suction works well on the back of the phone and can be used as a phone stand.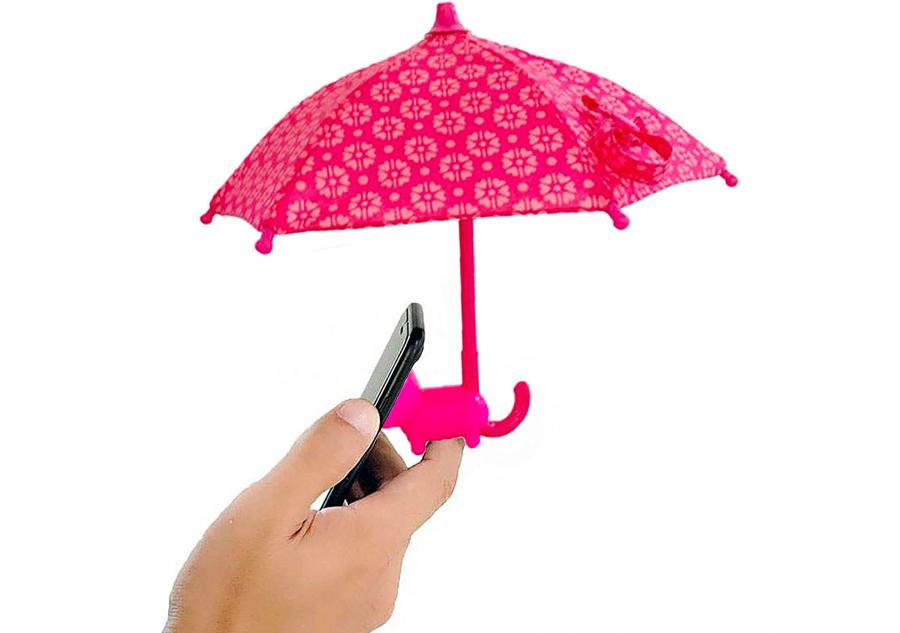 The slot in this attachment holds the umbrella, folds like a regular umbrella, and even has a strap with a snap to keep it closed. Seriously, you can never go wrong in picking this kind of product that is so easy to set up anytime in public.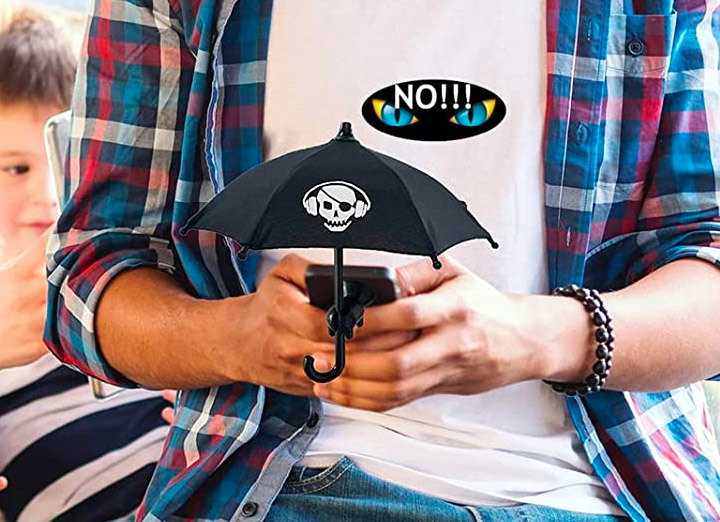 This Cell Phone Umbrella is easy to fold, small, and lightweight. This makes it easy to put in a beach bag or any small bag and take it with you. In addition, the compact design and lightweight design make it a perfect traveling companion for its small yet durable structure.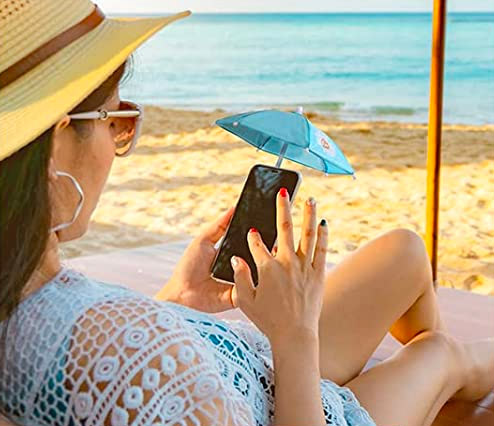 To use this miniature phone umbrella, all you need to do is attach the suction cup clip on a device to the smartphone's back. Once it's fixed to your phone, you can enjoy its weather-resisting features.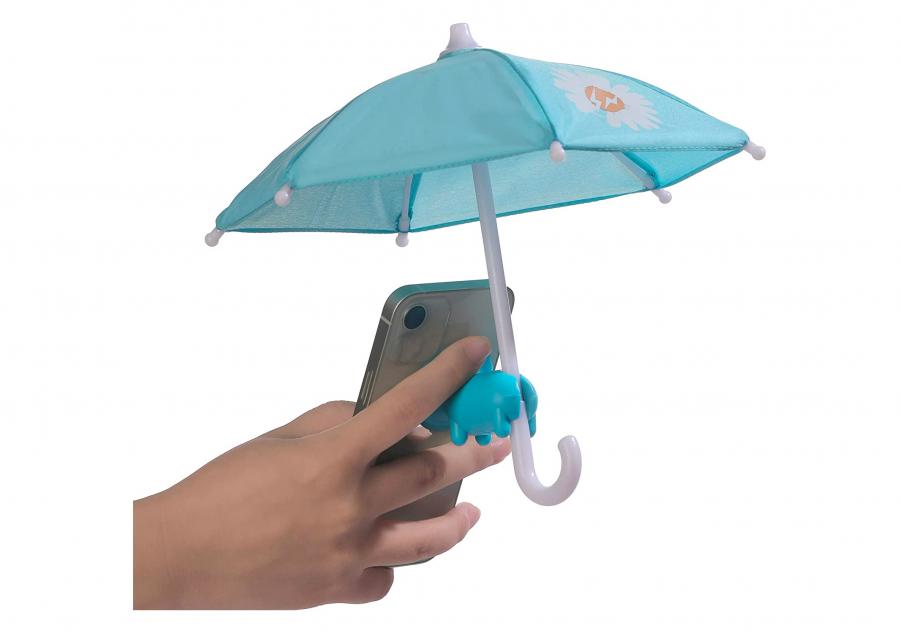 Due to its quirky and multi-functional design, this cell phone accessory is a great gifting option for kids or someone who loves to collect unique smartphone accessories. It will certainly add fun to the daily routine of the user.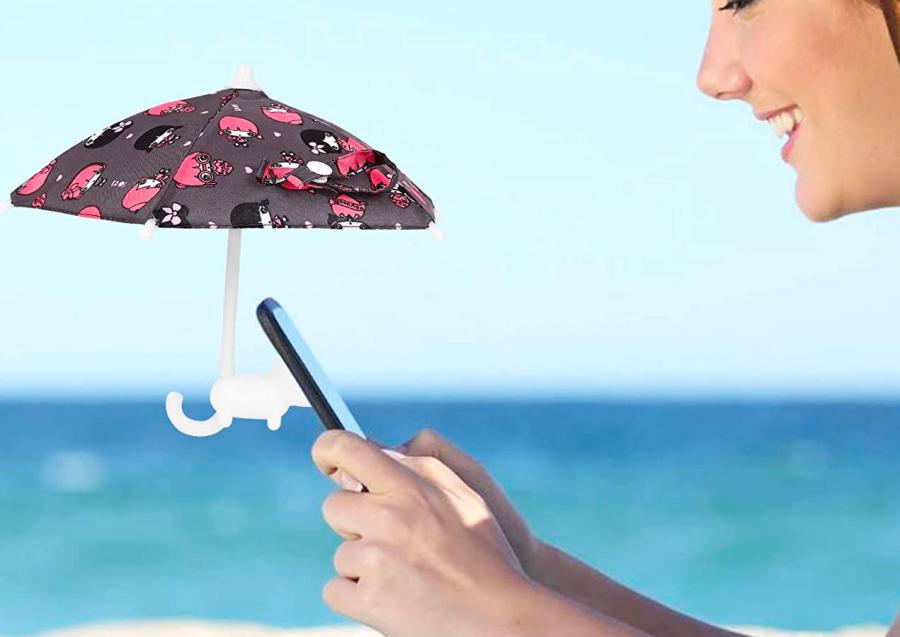 So if you're looking for a sun shade for your cell phone and want something portable and durable that can be taken on and off anytime with ease, this stylish product is yours for the taking!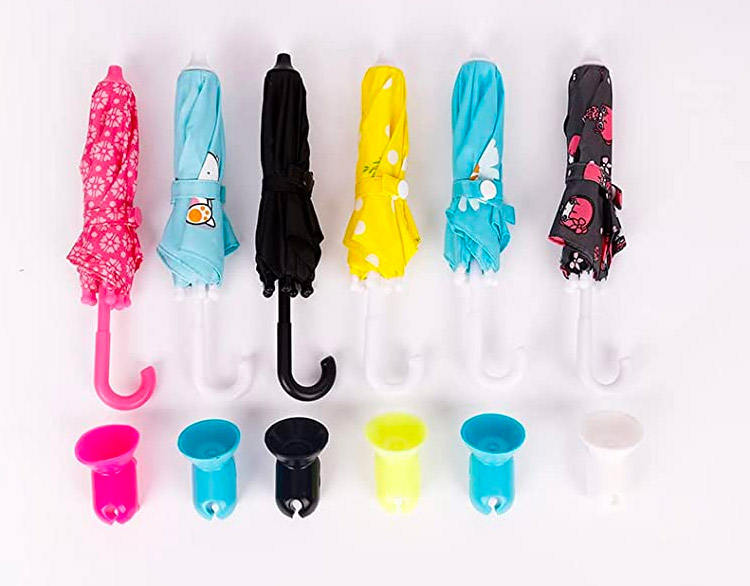 You can snag one of these phone umbrellas from Amazon for around $14 bucks!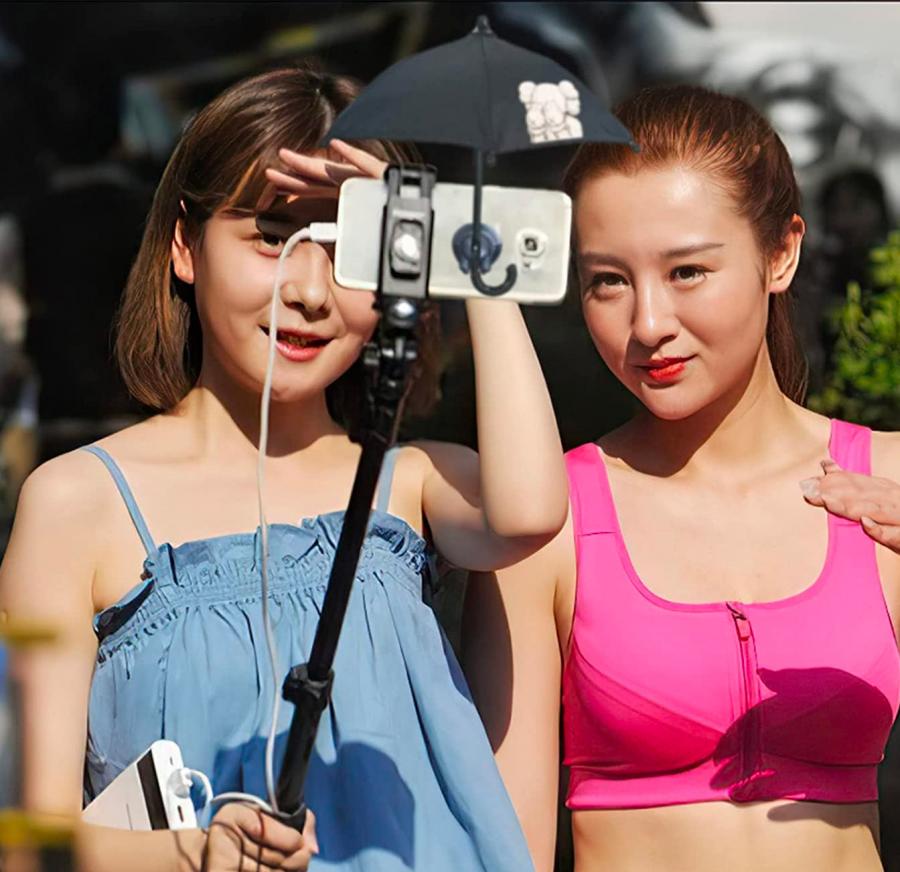 Check out the phone umbrella in action via the video below!
Subscribe To Our YouTube Channel