These Naughty Outlet Covers and Light Switches Are Perfect For Houses With No Kids
By Ryan on 06/23/2022 8:30 AM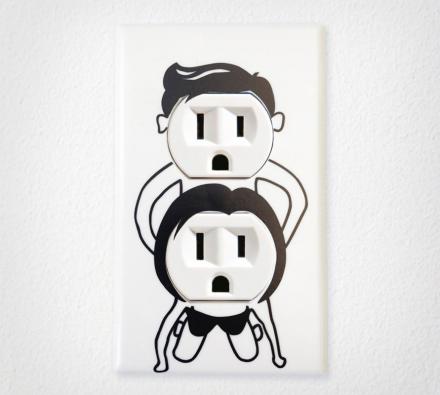 This naughty outlet cover decal makes your outlet cover look like two faces having sexual relations with each other in a position that a canine would be fond of. No longer will your outlets look like a couple of surprised heads floating there doing nothing but looking shocked (no pun intended), now they can fulfill their dreams by having sex with each other while continuing to look surprised.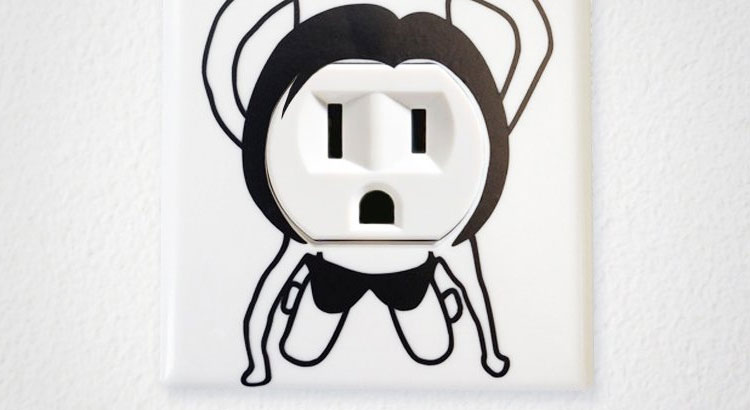 The outlet cover decal of people making love is made from oracal vinyl, and is easily applied to your outlet using the included squeegee and instructions.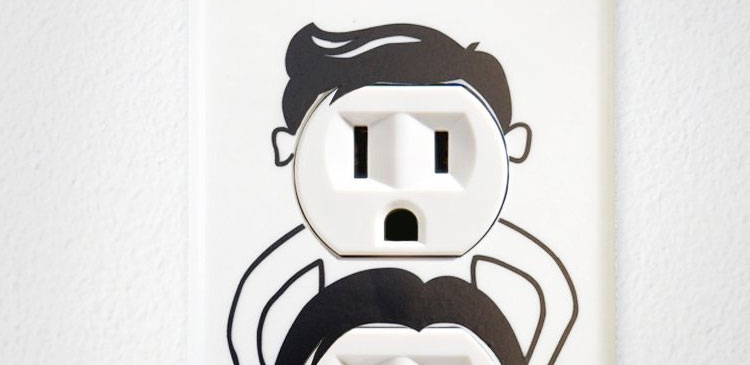 The funny doggy style outlet covers come in a pack of 4 naughty outlet decals, and are also available in a plethora of different colors to choose from... You will just need to send a follow up email to the seller with your color selection.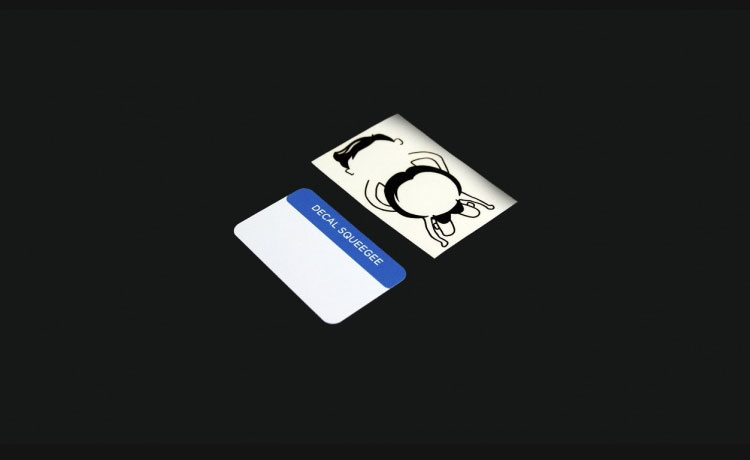 The naughty outlet cover features two stick-like figures seemingly having sex while staring at you directly in the eyes!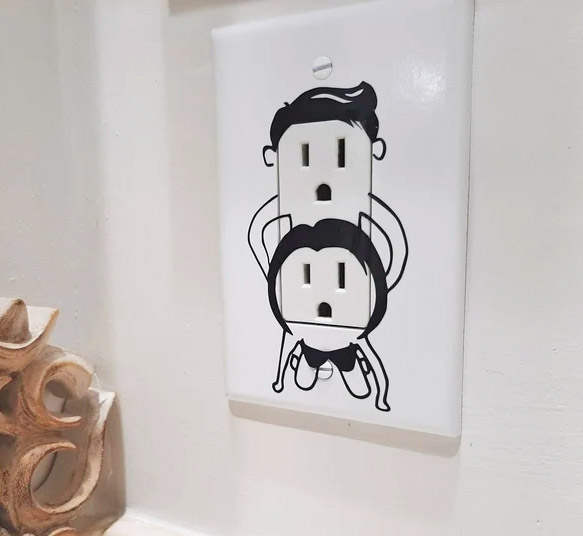 Source
You can snag the naughty outlet cover decal from Amazon for around $13 bucks!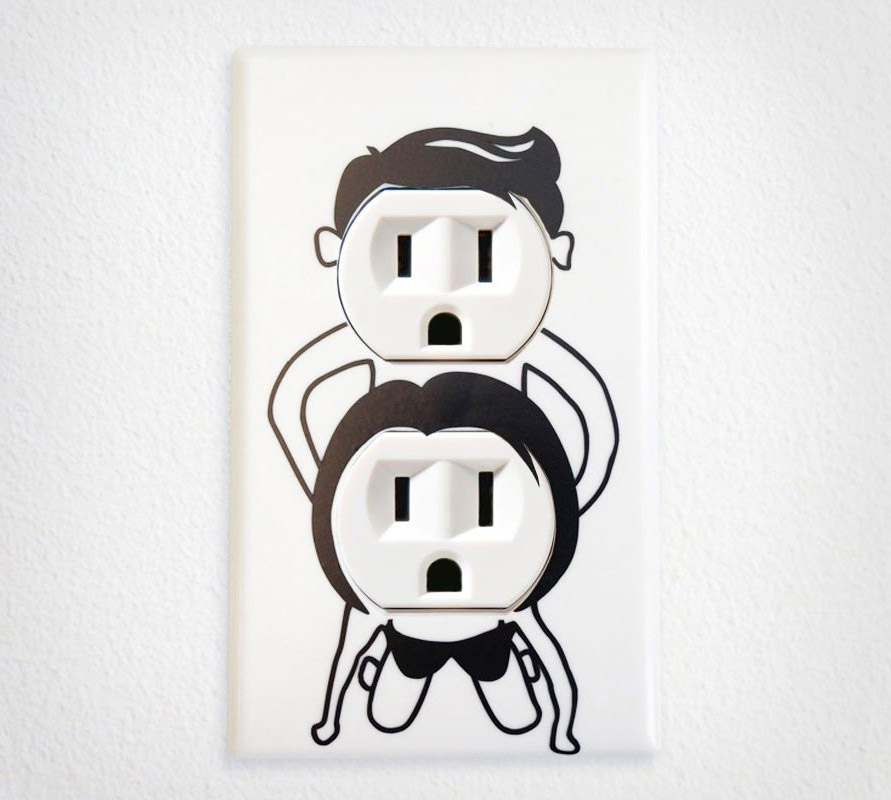 If you'd rather have a naughty light switch, rather than a naughty outlet, you may need to check out a few of these hilarious weenie and booby light switches we found!
Michelangelo's David Dirty Light Switch Plate (Find it here)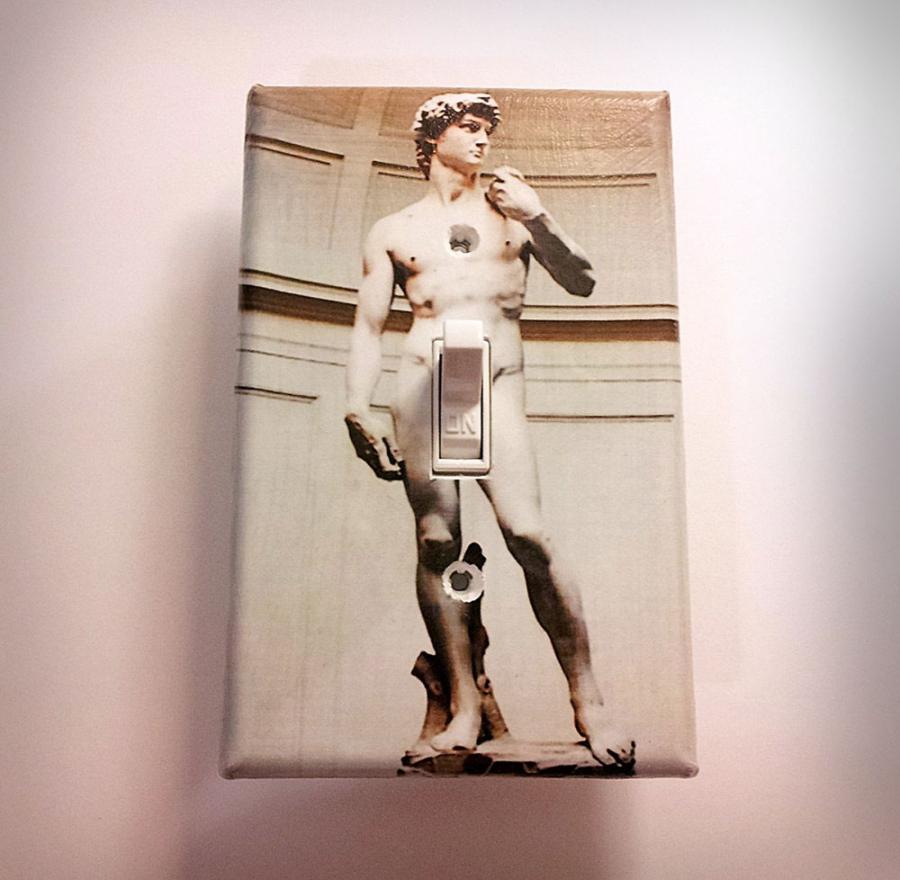 Adult Berry Wood light switch decal (Find it here)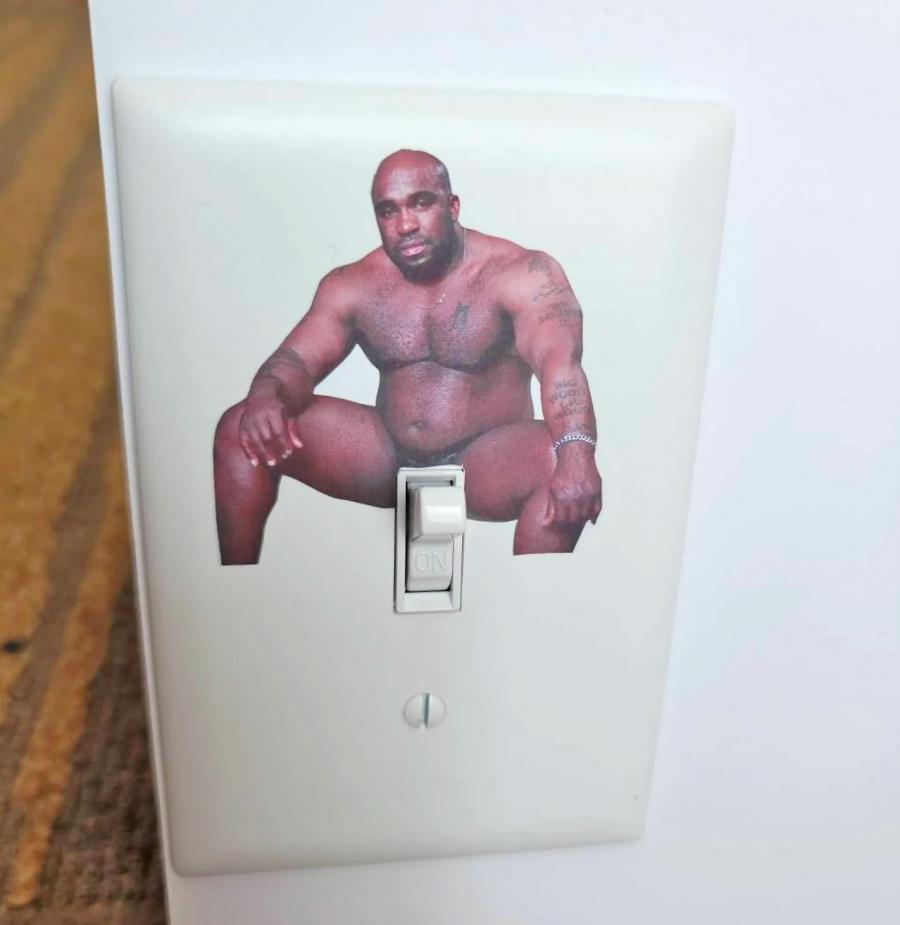 Danny Devito naughty light switch decal (Find it here)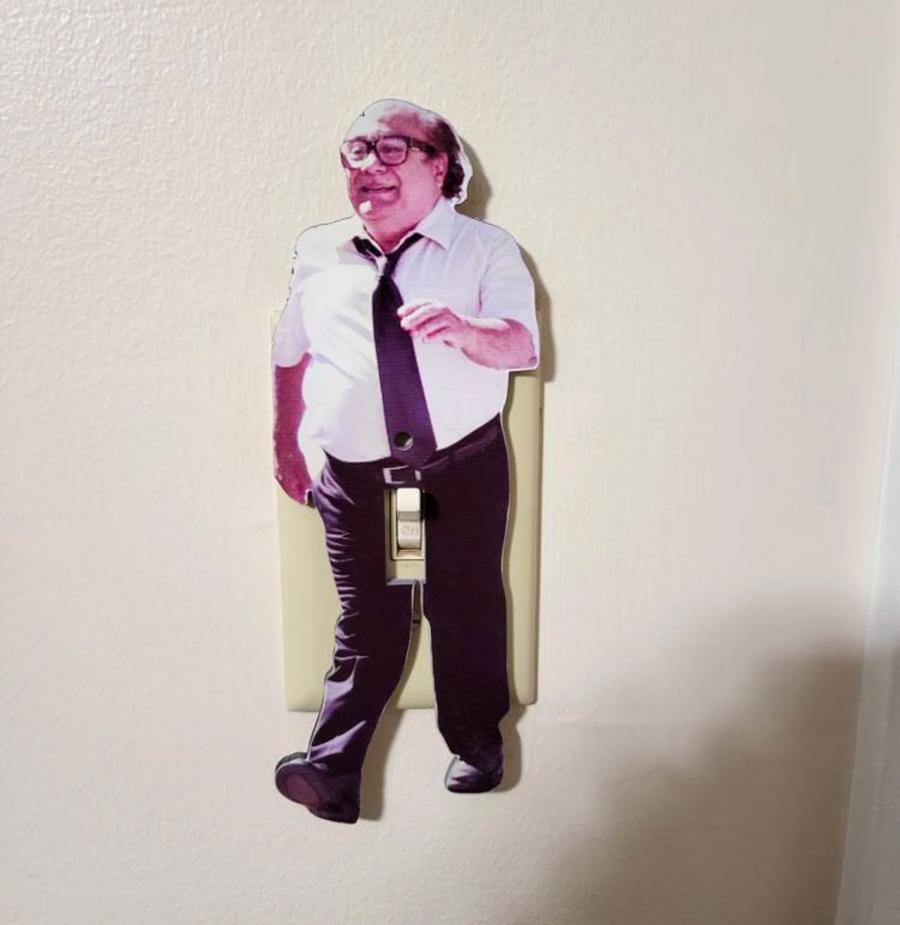 Testies light switch plate (Find it here)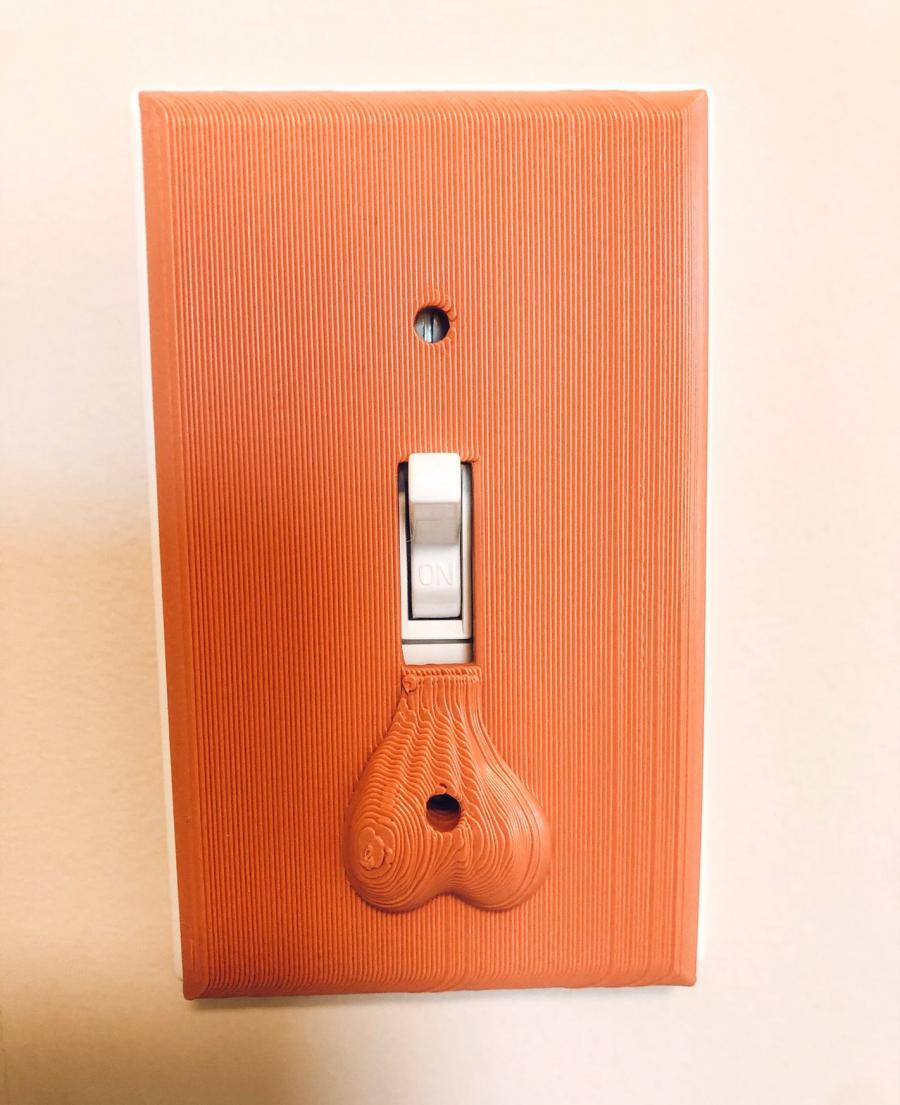 We also came across these hilarious penis and boobs light switch plates, but unfortunately we couldn't find a source as to where to purchase them. Hopefully someone can start selling something similar! Granted, I've never seen a double light switch where the switches are placed that close together, so this may be a custom build by someone that's dedicated to the cause.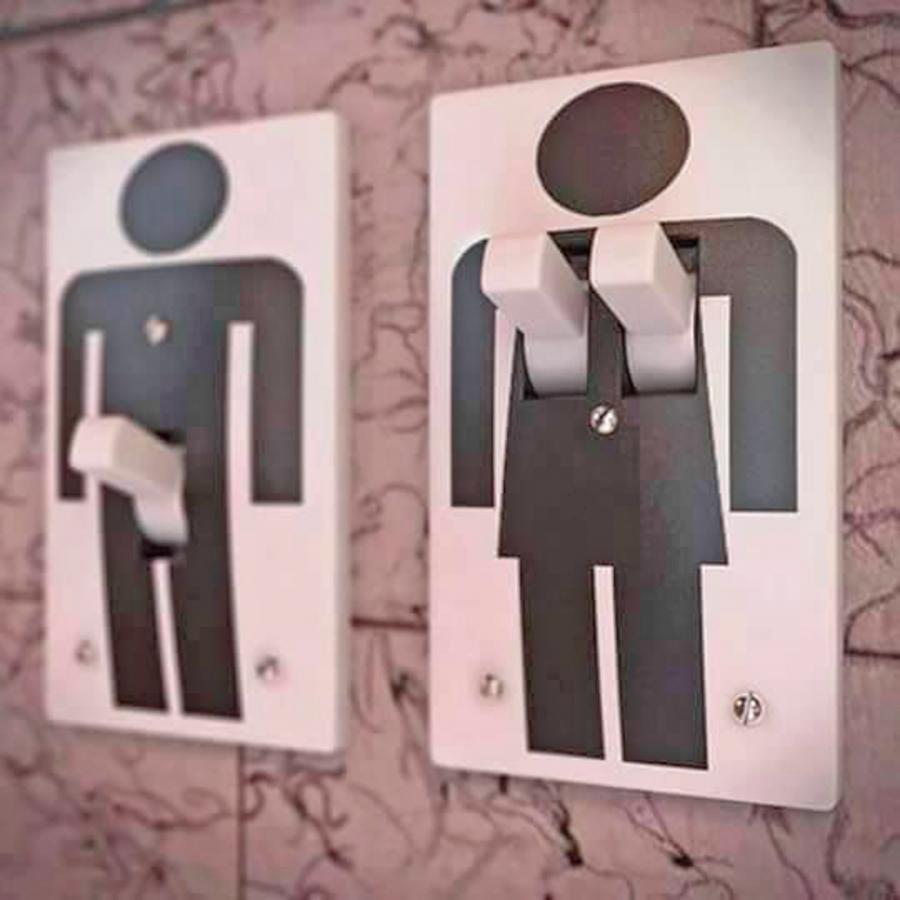 Stick figure weenie light switch plate (Find it here)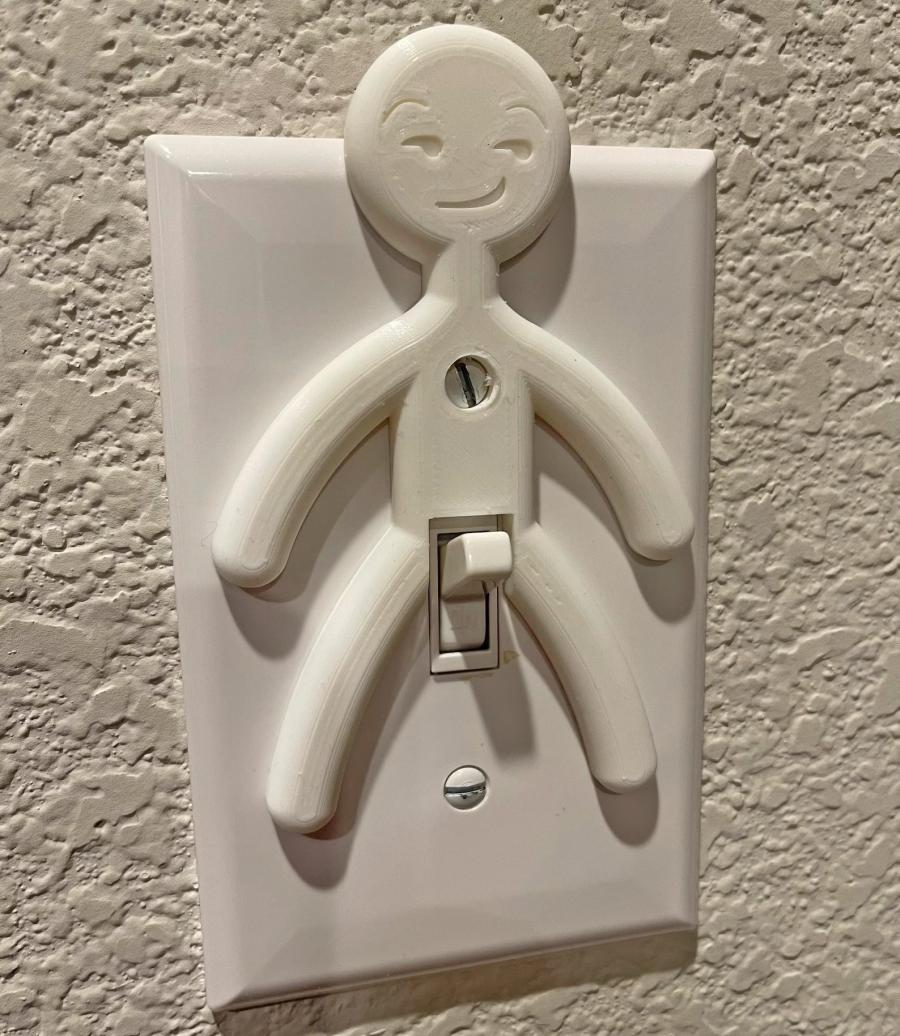 Jurassic Park Jeff Goldblum naughty light switch decal (Find it here)