These Women's Pencil Shoes Are Perfect For A Teacher's First Day of School
By Ryan on 08/28/2015 3:36 AM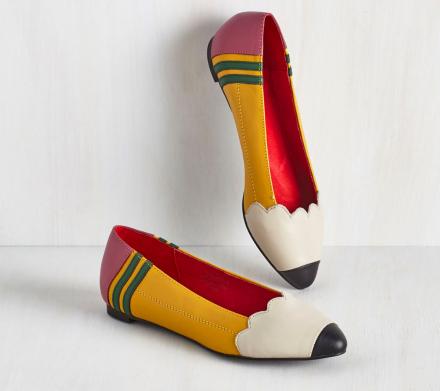 These pencil shoes are a pair of women's shoes that look just like pencils. With the front of them white that go into black to resemble the sharpened end of the pencil along with the lead, the middle of them yellow to be the standard #2 pencil's color with a few green stripes on the end to seal the deal, plus a red eraser back to complete the pencil. Perfect for a teachers first day back at school, these pencil shoes will unfortunately not actually write on anything as they're not actually pencils, although you could always attach little pieces of lead to the front of them so that you could, but that might just be taking things too far.
Aptly named the 'Pencil Me In Flats', these pencil shoes are designed by Jeffrey Campbell of Jeffrey Campbell Shoes, and will most certainly fill your day with pencil puns as you wear them to school for the first time... Which the majority of them will probably contain things about #2, people saying "write on", and so on.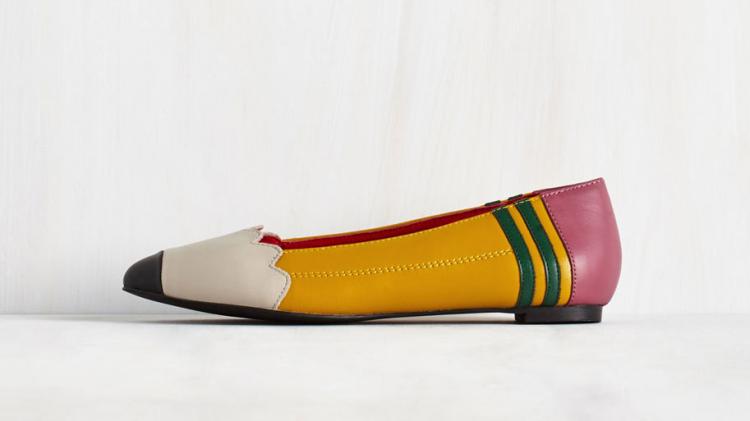 The pencil shoes are imported, are made from leather with a man-made sole, have a heel that measures 0.25 inches tall, and come in sizes ranging from 5.5 - 11 in women's sizes (which theses shoes in particular run small so you should size up by a half to full size).