Parrot Holding Salt and Pepper Shaker Set
By Ryan on 08/18/2016 3:12 AM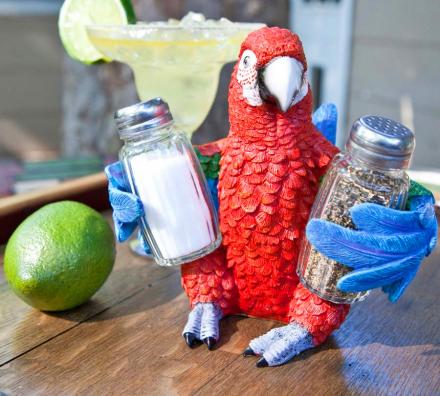 If you own a beach house or tropical themed home-bar and you don't own one of these parrots that hold your salt and shaker set, you're doing something wrong. Hand painted to look like an extremely realistic parrot, the parrot lovers salt and pepper holder will make everyone immediately want a margarita as soon as they spot it.
The parrot holding salt and pepper set is crafted in poly resin, is extremely durable, comes with an included salt and pepper set that fits perfectly in his little wings, and measures 6.5 inches tall x 6 inches wide x 2.5 inches thick.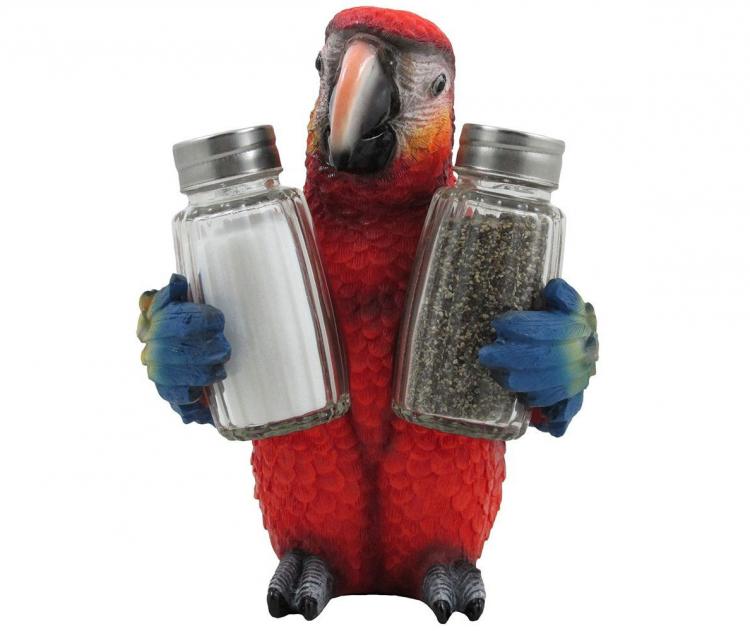 Not into salt and pepper? You could also stick a couple mini bottles of booze or wine inside the parrots arms!