PanWaffle Makes a Pancake and Waffle In One
By Ryan on 01/23/2018 2:36 PM (Updated: 09/18/2018 11:09 AM)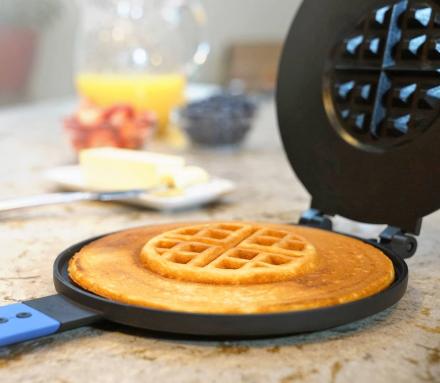 Sometimes it's hard to decide on whether you should make pancakes or waffles for breakfast. One's flat fluffy and delicious, and the other has texture that will have you drooling at the sight of it. If only there was a way to easily make both quickly! Now there is! The PanWaffle is a uniquely designed pan that lets you create both a waffle and pancake in one scrumptious combo.
The PanWaffle mashes together the deliciousness of a pancake with the amazing texture of a pancake. The center of your panwaffle will be a mini waffle, whereas the outside of your delicious breakfast creation will be pure pancake.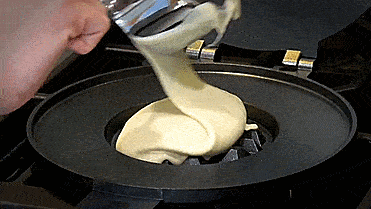 To use the PanWaffle just place it on your stove just like any other pan you might use, pour in your waffle/pancake batter, and close the lid. Then just leave the PanWaffle on the heat while flipping it to both sides, and you'll have a delicious breakfast monstrosity ready to eat in no time.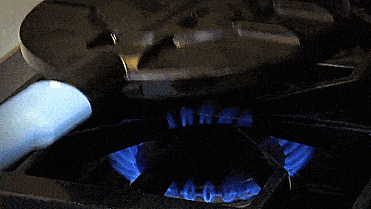 The PanWaffle pancake waffle combo pan is made using exceptional materials that distributes the heat from your stove evenly across the entire pancake waffle. Plus it has convenient handles that stay cool throughout the cooking process so you can easily flip it over without the need for any oven mitts.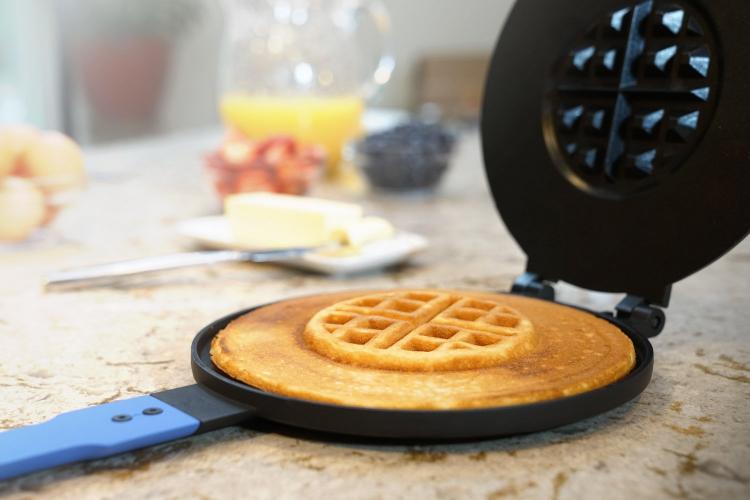 The PanWaffle locks open so it won't slam shut when trying to retrieve your pancake waffle combo, it easily comes apart for simple cleanup right in the dishwasher, and its PFOA-free nonstick coating will help prevent scratches and stains.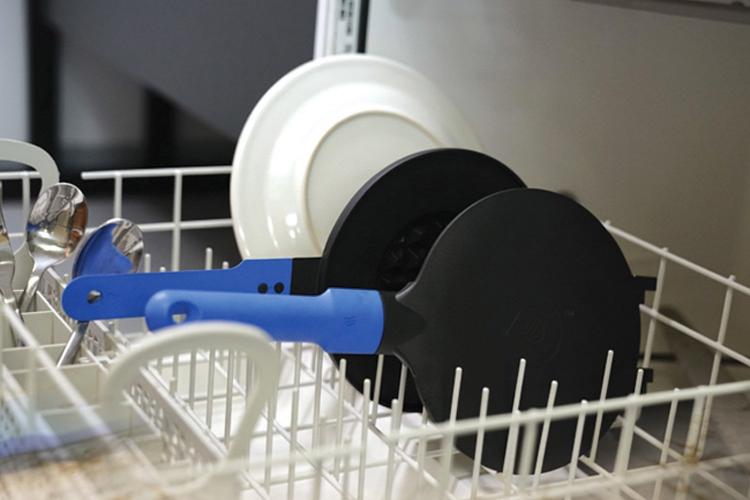 The PanWaffle works on pretty much any kind of stove be-it electric, gas, or ceramic, is super light, non-stick, contains no lead or cadmium, weighs just 3.13 lbs, and measures 11.3 inches long x 9.2 inches wide x 1.2 inches thick.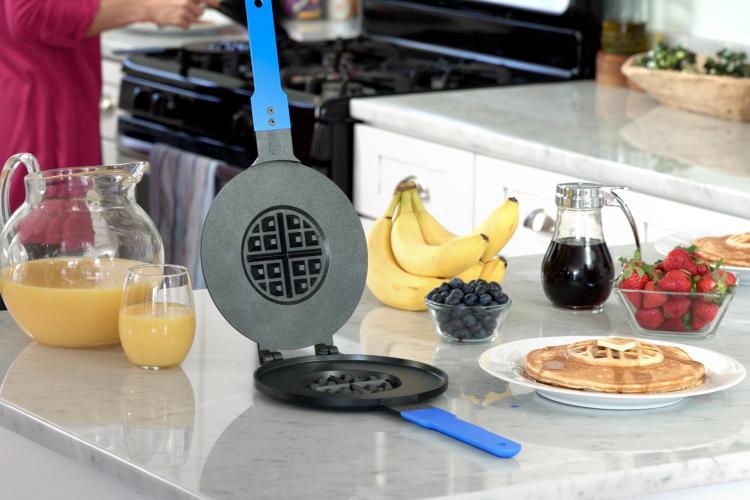 Check out the PanWaffle pancake and waffle combo breakfast maker pan in action via the video below.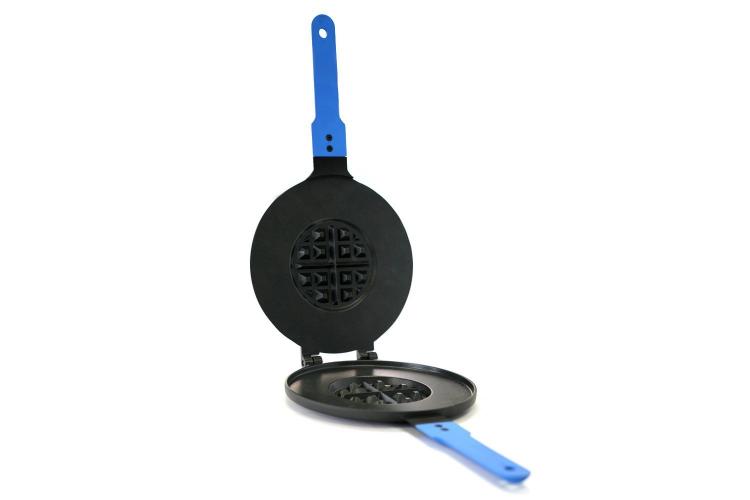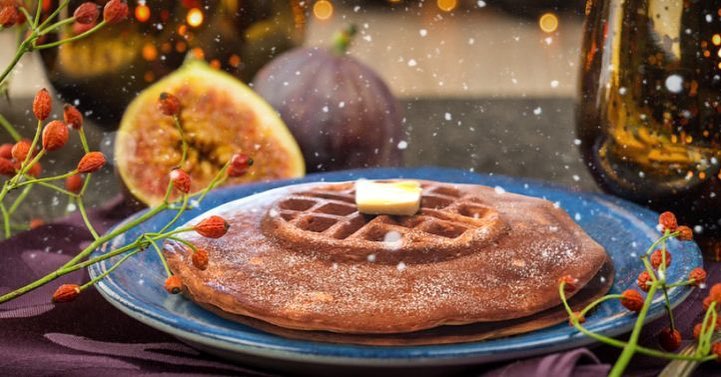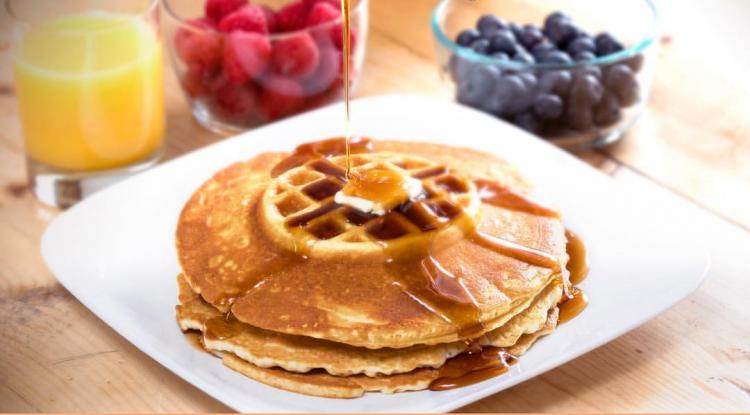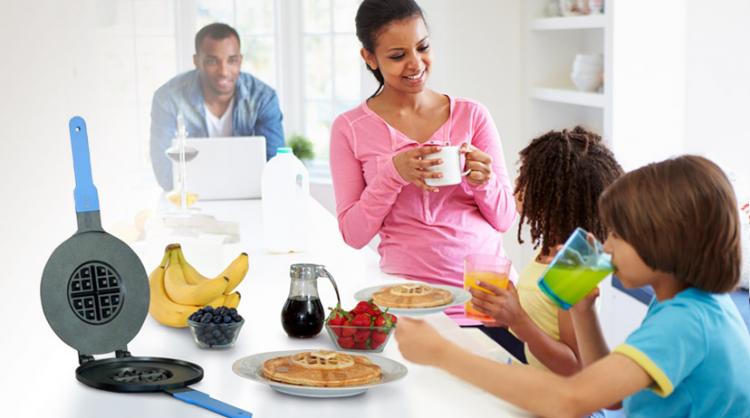 Subscribe To Our YouTube Channel