Over The Sink Roll-Up Drying Rack
Date Published: 02/05/2015 2:01 AM
Buy Now

@Amazon
Find on Ebay

The over the sink roll up drying rack is a device that you can place on your sink and unroll whenever you need to dry some dishes or some fruit or vegetables that you just washed. Sorry, let me explain... fruit and vegetables are food that humans grow in the ground or on trees and are fresh and healthy to eat. They are not made using chemicals, you do not need to preheat your oven to 425 degrees to prepare them, and they do not come from animals that have been shoved into a closet the size of their body, injected with growth hormones, and tied down to harvest their fatty succulent meat while they eat their own shit. The one catch with fruit and vegetables is you sometimes need to wash them off before eating, so if you could maybe see yourself buying some fresh produce in the near future, this roll-up drying rack could come in handy.
Perfect for the home gardener, person who doesn't own a dishwasher, or really anyone who buys a lot of fresh produce at the market, the roll-up drying rack will add a sleek and modern touch to your otherwise extremely dated kitchen.
The over the sink roll-up drying rack is made from silicone and stainless steel, easily folds up to the side of your sink when not in use, has green ends that help it stick to the sink, and measures 15.75 inches long x 8.6 inches wide x 0.5 inches thick. You can also get a shorter one that only measures 5.25 inches wide, or an all grey one here, or a red one here.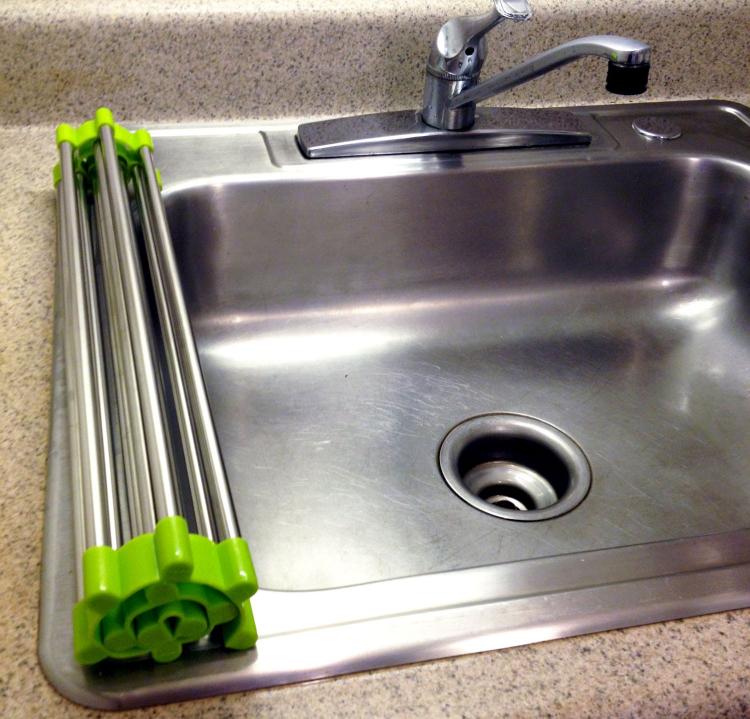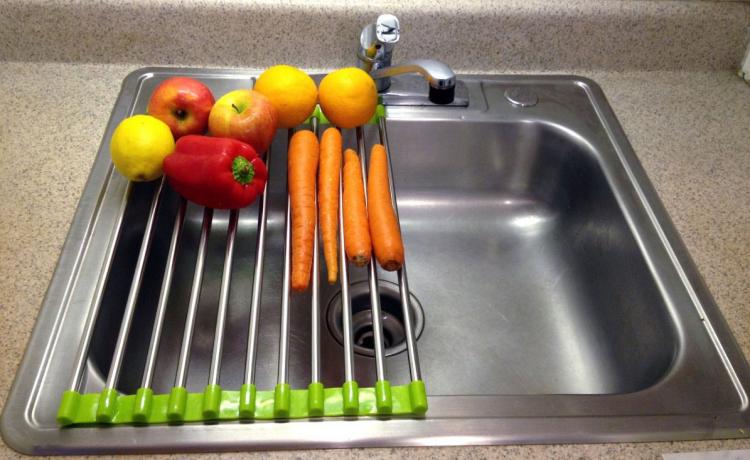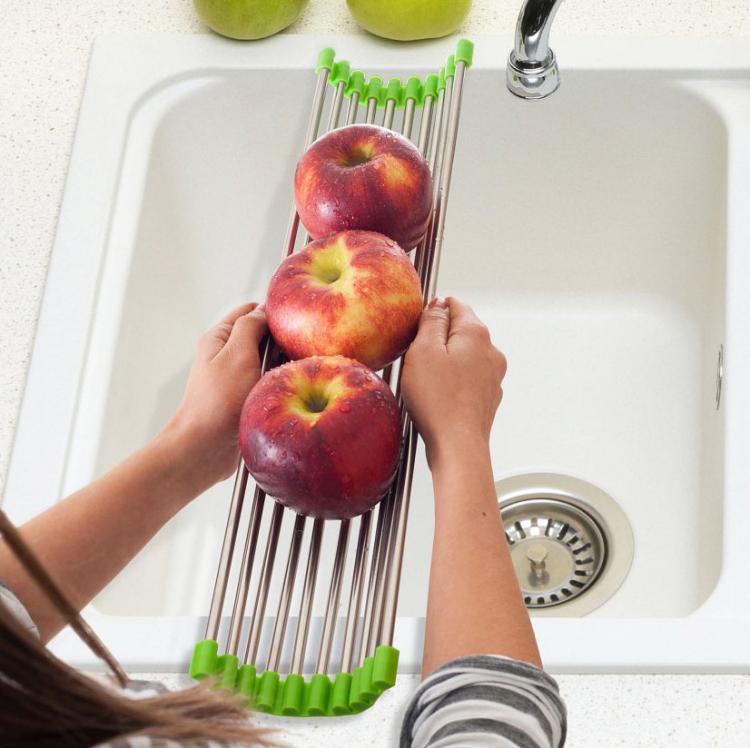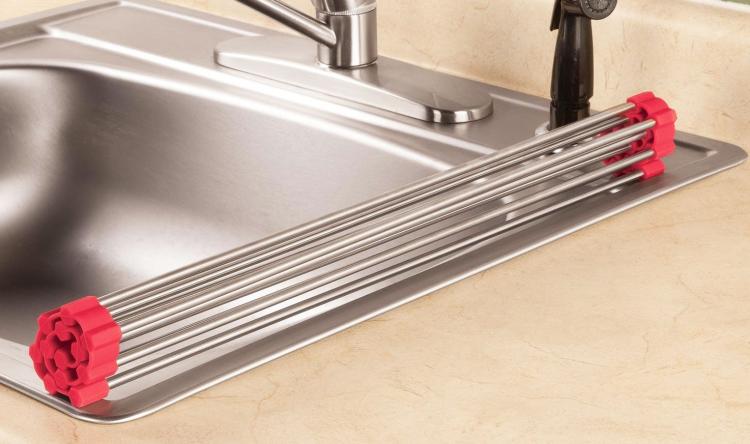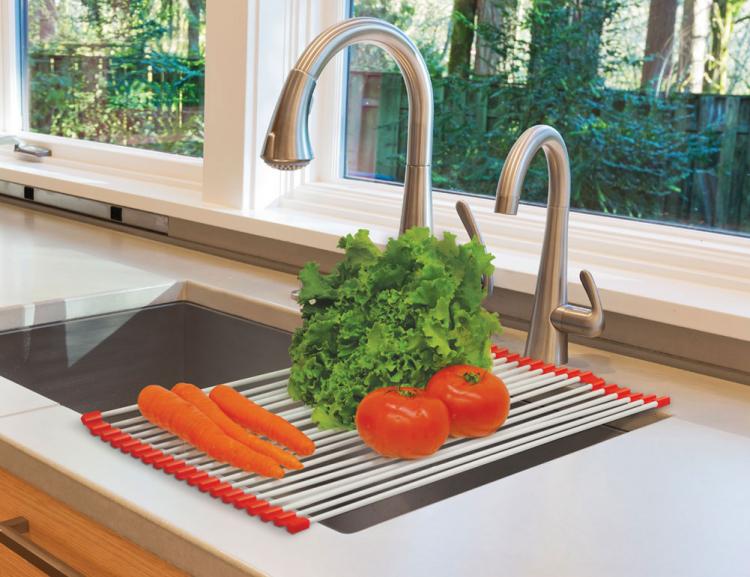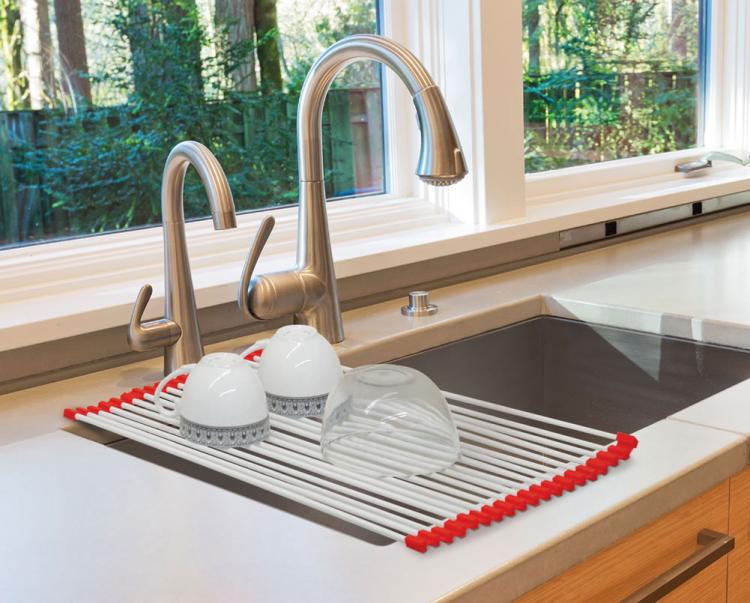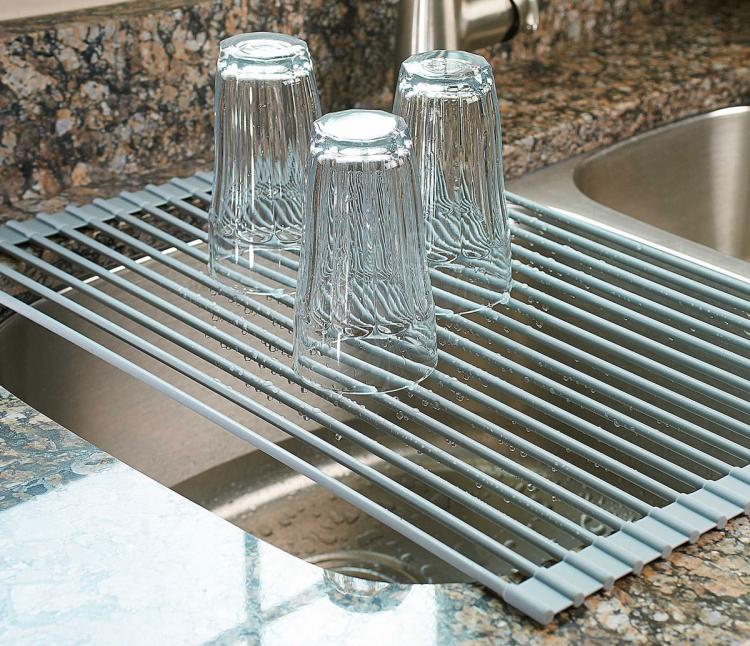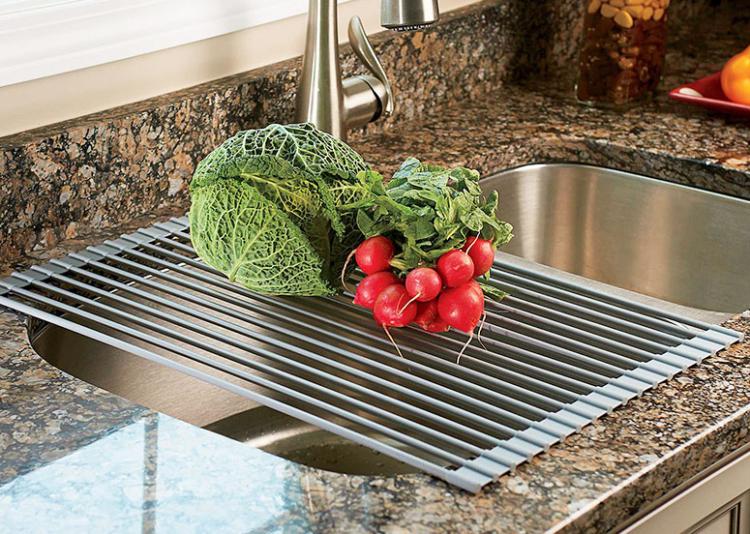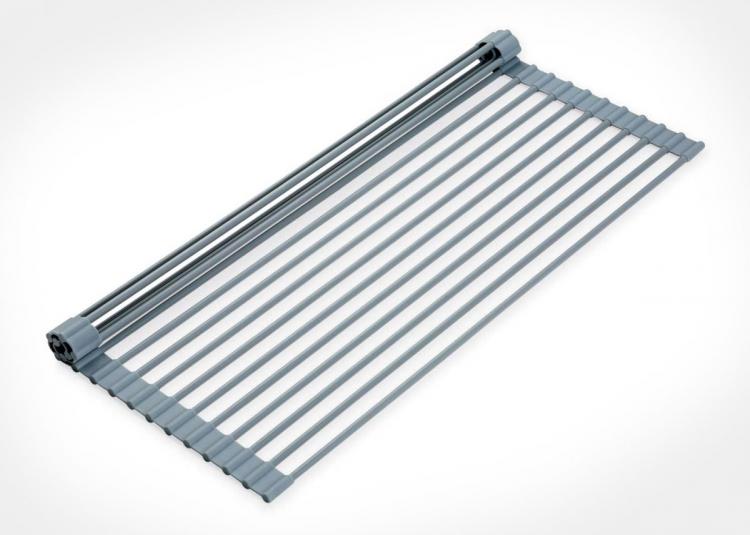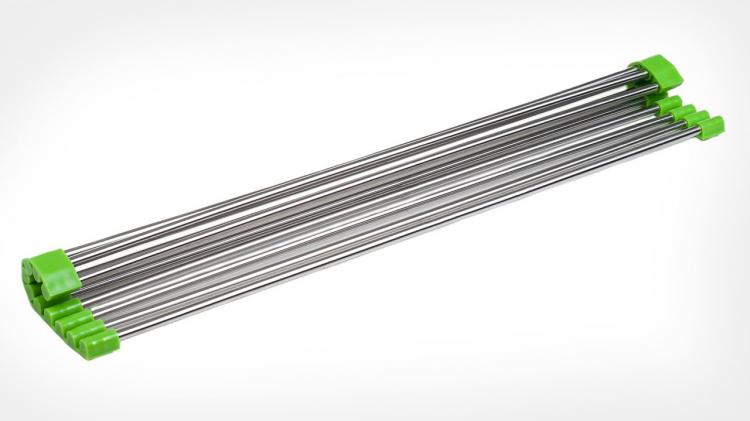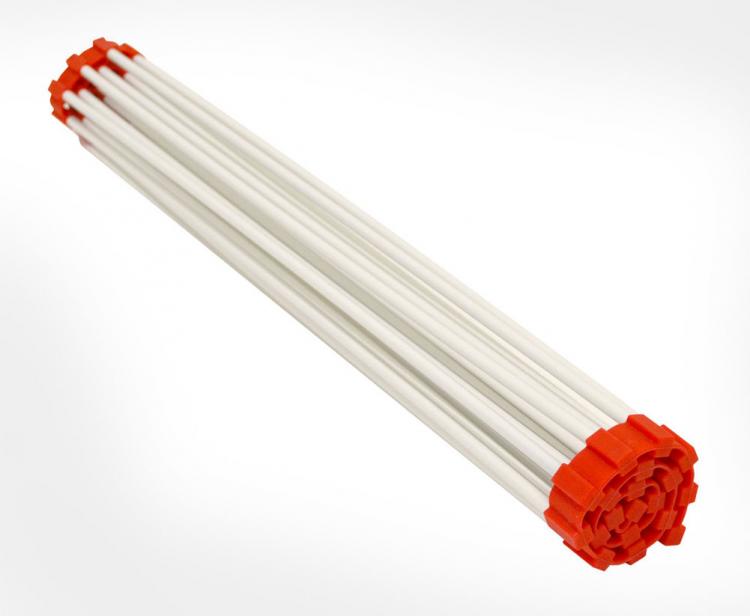 Subscribe To Our YouTube Channel