This Collapsible Kayak Folds Down to The Size of a Suitcase
By Ryan on 05/06/2021 11:06 AM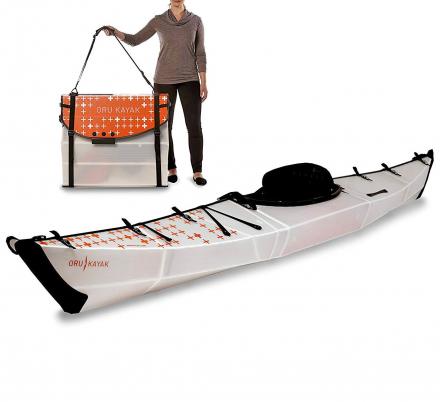 What's the hardest thing about owning and transporting a kayak? Obviously it's the size! It's hard to find a spot to store, and it's even harder and more work to figure out a way to transport it to and from the water. The Oru Kayak is a unique collapsible kayak that folds up into suitcase form so you can easily put it in your car or truck, and easily haul it down to the water.
The Oru collapsible kayak has a hull that's made from double-wall polypropylene which allows it to easily fold and unfold. To completely put together the kayak from suitcase mode to full kayak, it'll take around 3 minutes.

The Oru Kayak folds together like a piece of origami. It's made with two slightly concave and convex curves that pull against each other to keep the boat rigid, strong, and to hold it all together. It's held together at the top using super-strong stainless steel ratchet buckles.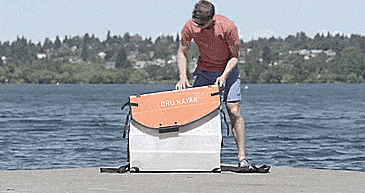 No longer will you need to get a kayak mount on your car to transport your kayak to the water, as with the Oru collapsible kayak, you can just throw it in your trunk. If you're worrying that foldable kayak won't last or withstand like a normal one would, rest-assured, the collapsible kayak is extremely durable, and is rated to last to 20,000 folds. You can check out a durability video here where they test the limits of the kayak.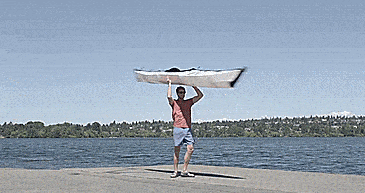 The Oru Kayak measures 12 feet long x 25 inches wide when in unfolded kayak form, and when folded up in suitcase form, it measures 33 inches long x 29 inches wide x 12 inches thick. The folded kayak in suitcase form has a long shoulder strap that makes it easy to haul around. The collapsible kayak weighs just 26 lbs, and has a weight capacity of 300 lbs.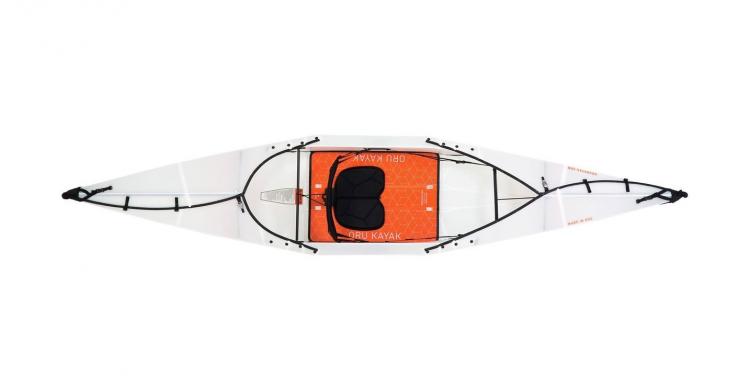 The Oru collapsible kayak also features a waterproof hatch behind the cockpit to hold your phone, wallet, and other essentials, a bay curve or rocker of 1.5 inches for fast travel and quick turns, along with neoprene and rubber sleeves that cover both the bow and stern to keep the water out, resist against abrasion, and to give an easy handle carry it.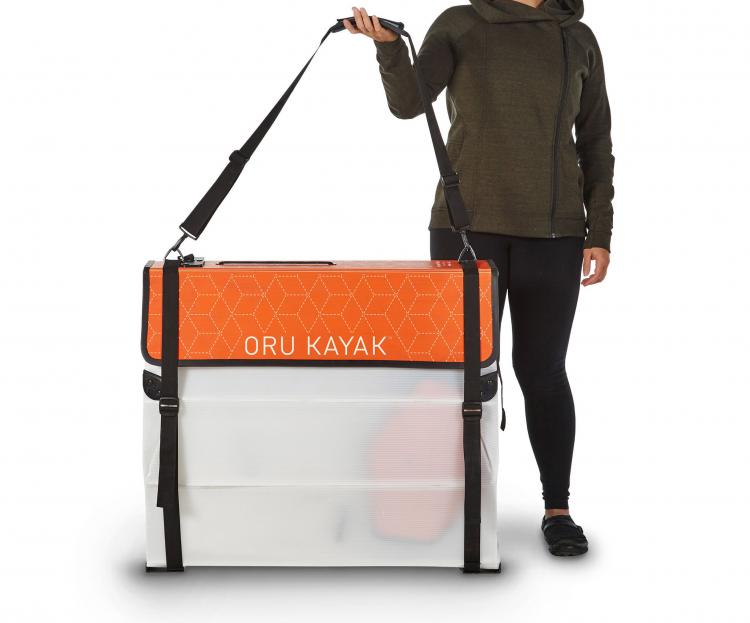 Check out the Oru collapsible folding kayak in action via the video below.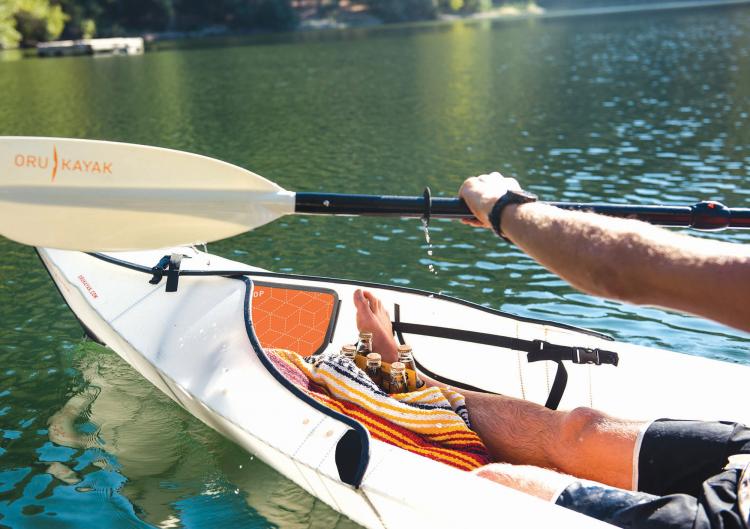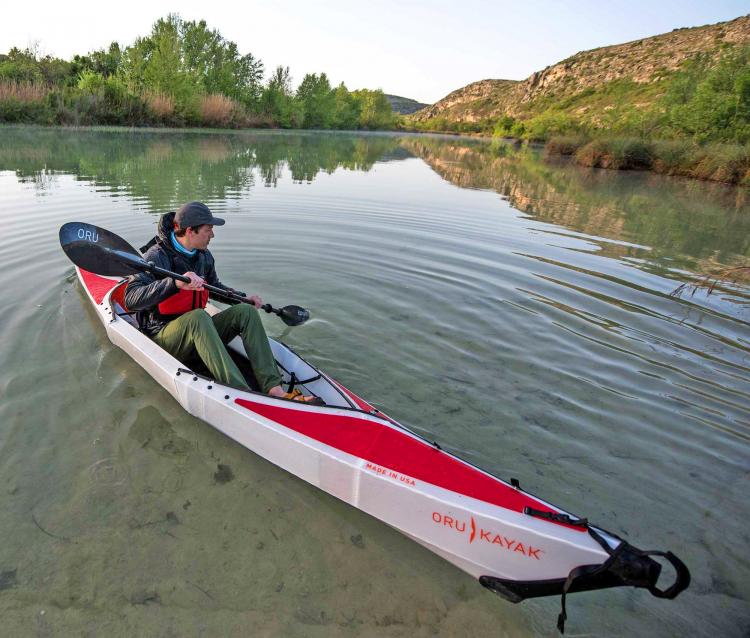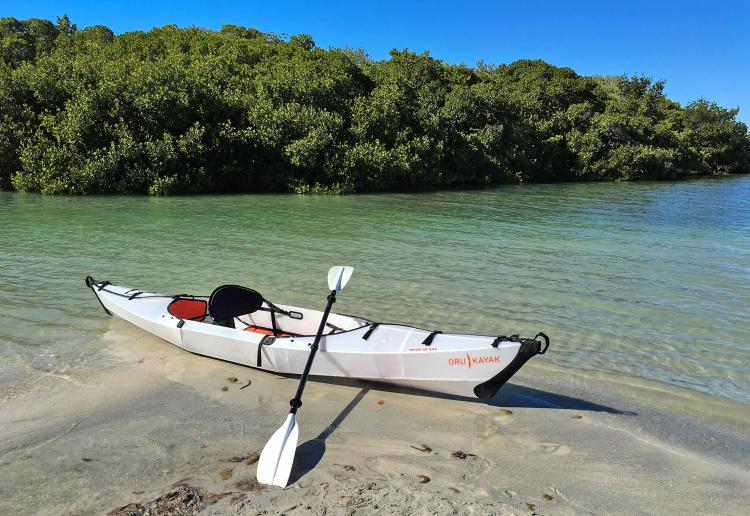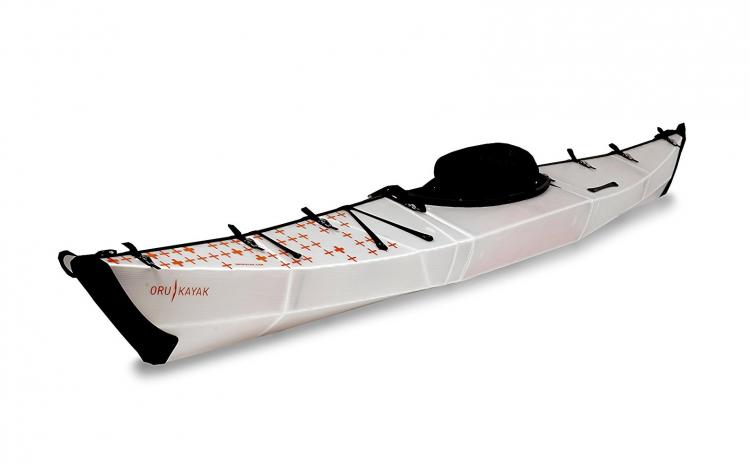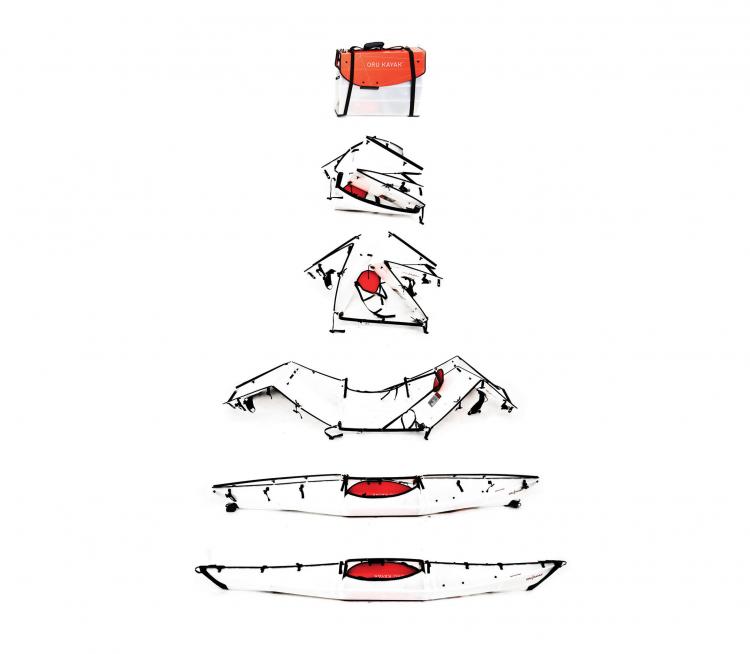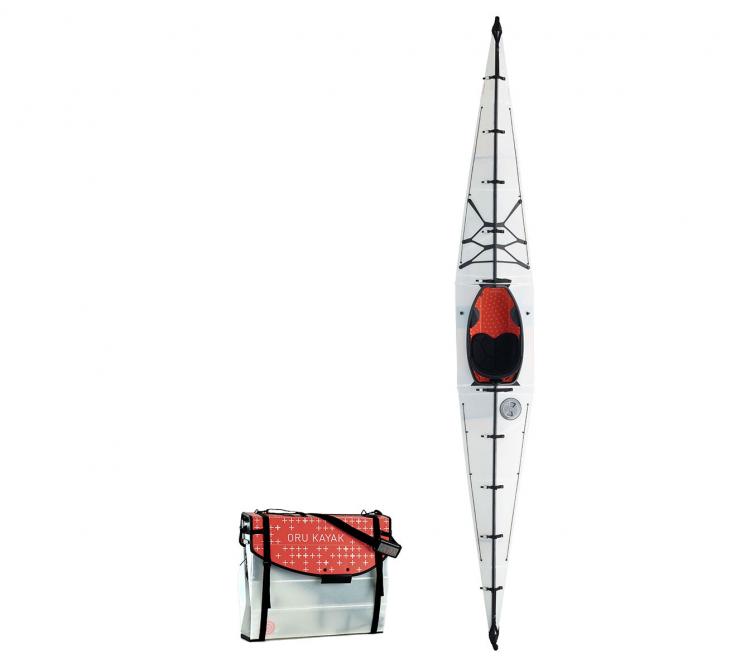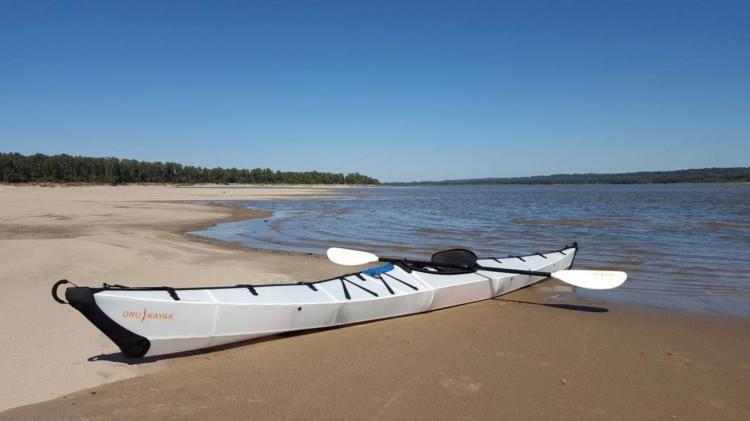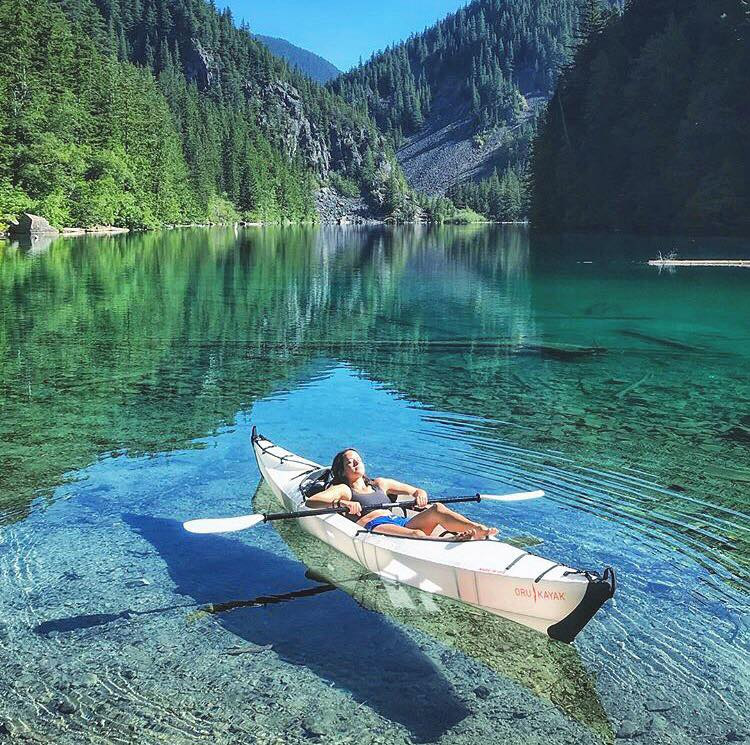 Subscribe To Our YouTube Channel