There's Now a 'The Office' Edition Clue Board Game That Exists
By Ryan on 01/23/2020 1:43 PM (Updated: 07/21/2020 11:47 AM)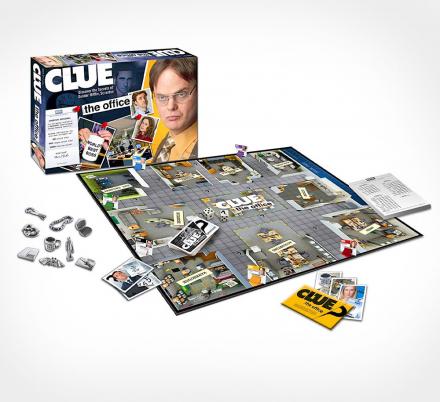 We already have a The Office version of Guess Who, along with an Office themed Lego set, so it only makes sense that there's also a Clue version of The Office! The Office Clue Edition brings your favorite Office characters and office locations to the classic board game Clue. If you consider yourself an Office fanatic and don't already have this Office Clue board game, you can't really consider yourself a true fan, and should probably strip yourself of that self-proclaimed membership.
Clue, the office edition of course allows you to play with memorable things from the show as the weapon pieces, including a "World's Best Boss" mug, a Dundee statue, a bat (animal), nun-chucks, a hot pretzel, a George Foreman grill, a manila folder with a knife inside of it, and a bike chain.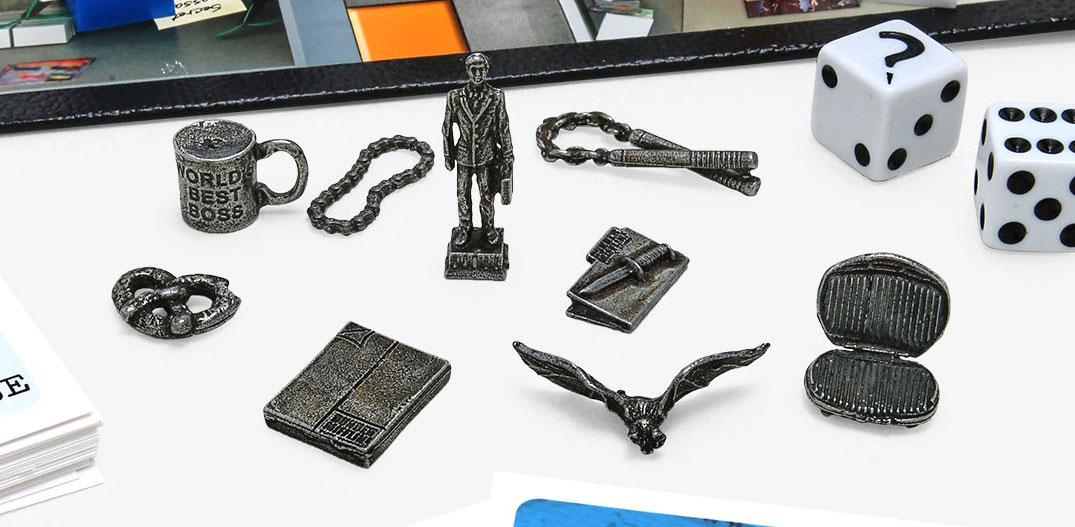 Just like the standard clue game, you work your way around the building, which in this case is the office building where they work, including rooms such as accounting, warehouse, the parking lot, Michael's office, reception, the break room, and more. The game includes 6 Dunder Mifflin employees, 9 locations, 9 office weapons, a deck of personality cards, a deck of rumor cards, a custom score pad, a clue scandal envelope, and 2 dice.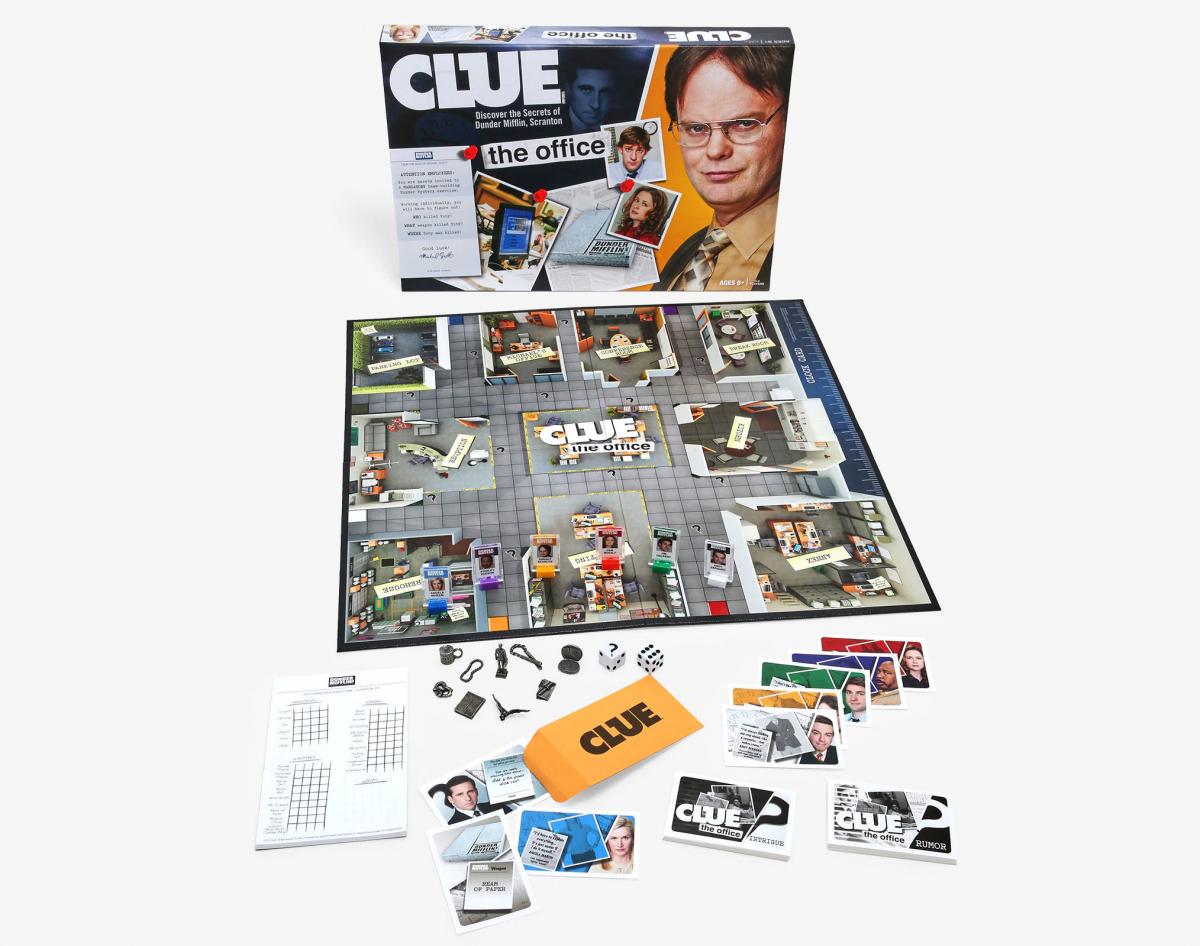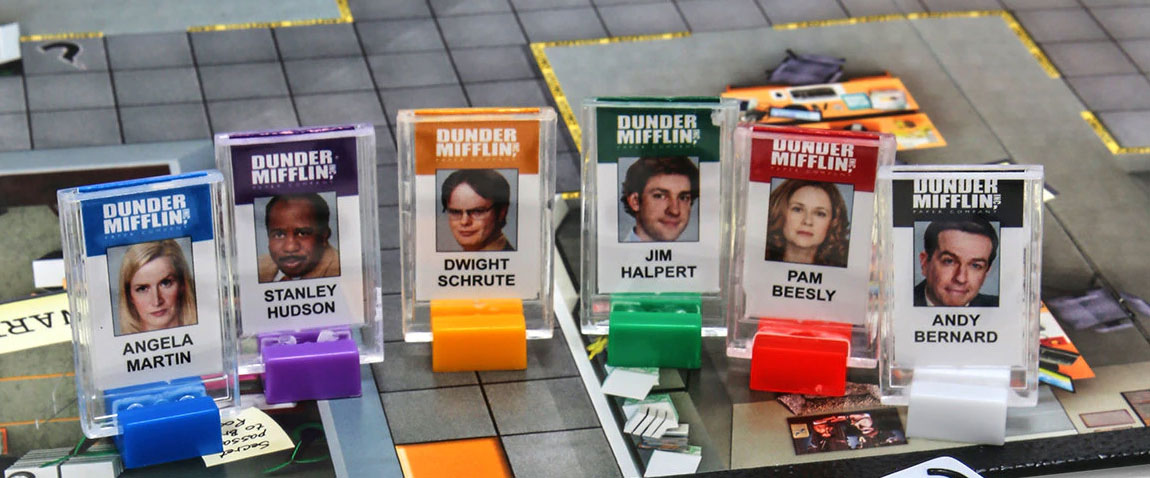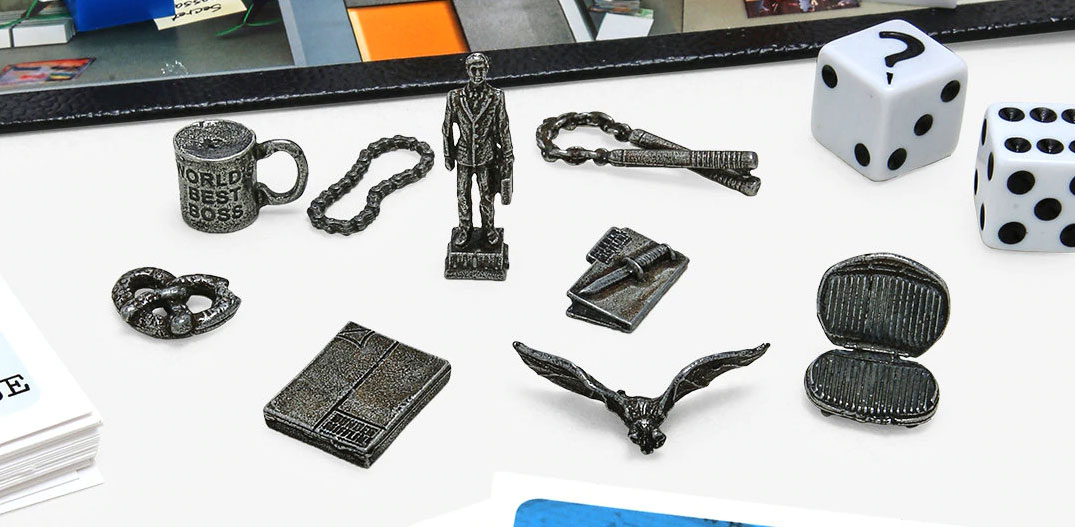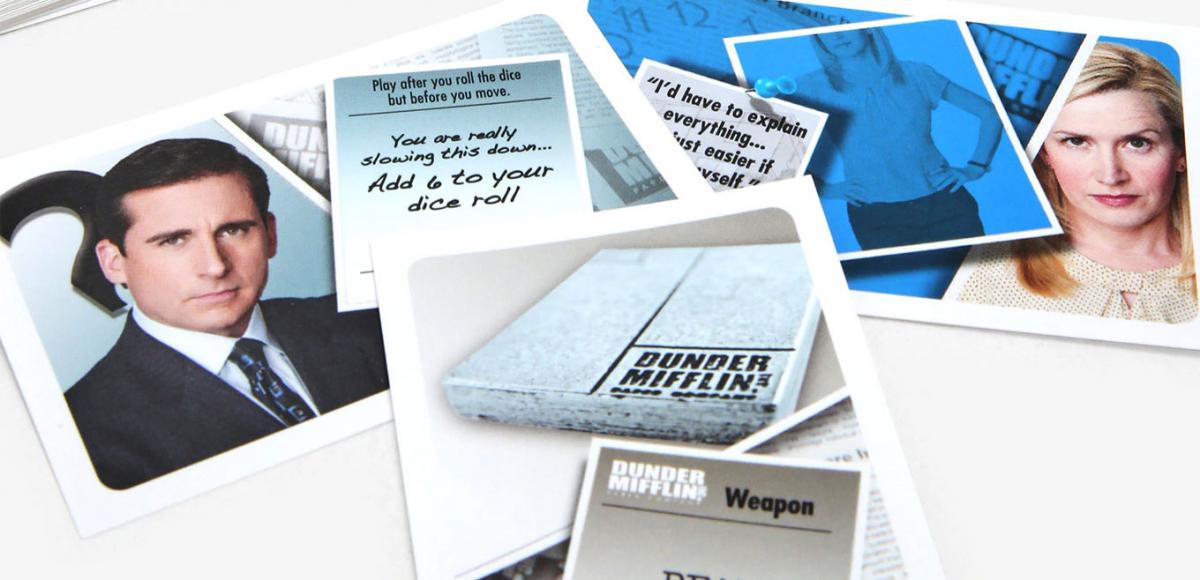 Believe it not, there's actually a lot of different pop-culture themed Clue board games available, with others including Harry Potter, Downton Abbey, Star Wars, Scooby Doo, Game Of Thrones, The Golden Girls, Bob's Burgers, and more. You can find them all on Amazon here.