The Office LEGO Set
By Ryan on 03/27/2019 9:52 AM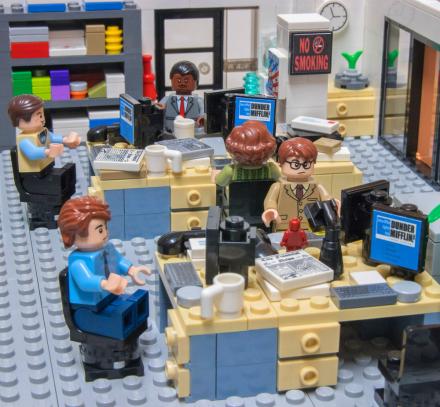 LEGO has a community of people that come up with ideas for new LEGO products, which is a great idea in itself, but someone in that community has created a The Office LEGO set with a place that looks just like the Office set along with all the characters. It's not quite for sale yet, but we can only hope that it'll get there soon.
The idea of The Office LEGO set features a total of 14 mini figurines, and comes with the main office area, along with rooms for the conference room, Darrel's office, as well as Michael's office. It all comes apart into three different sections so you can easily transport it if needed.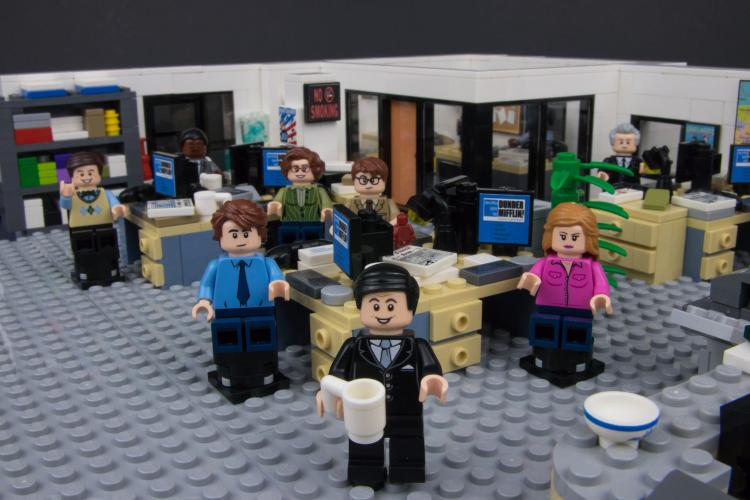 Each LEGO character comes with a few different accessories that you can attach to their arms, including a World's Best Boss mug for Michael, a bobble-head for Dwight, a microphone for Andy, a crossword puzzle for Stanley, and of course mung beans for Creed.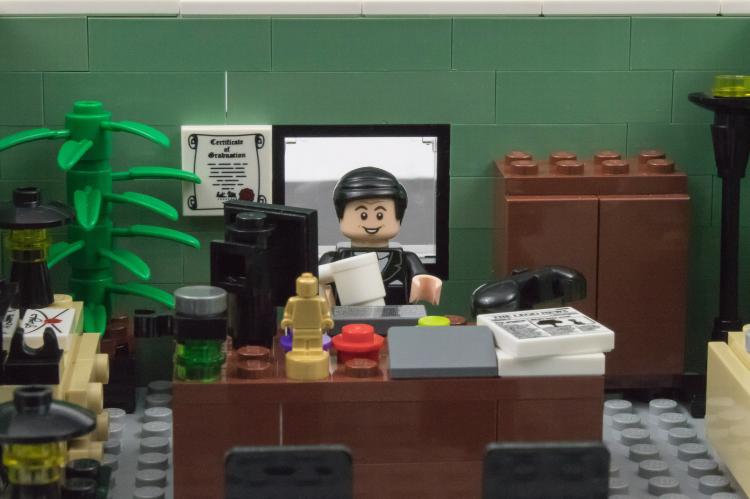 The Office LEGO set is made up of just under 2,500 LEGO pieces, is probably geared more towards adults and fans of The Office rather than children, and the best feature is that there's no Toby Flenderson character since he resides in the Annex. Which makes sense because he's part of corporate and not really part of their family, plus he's divorced, so he's not really part of his family either.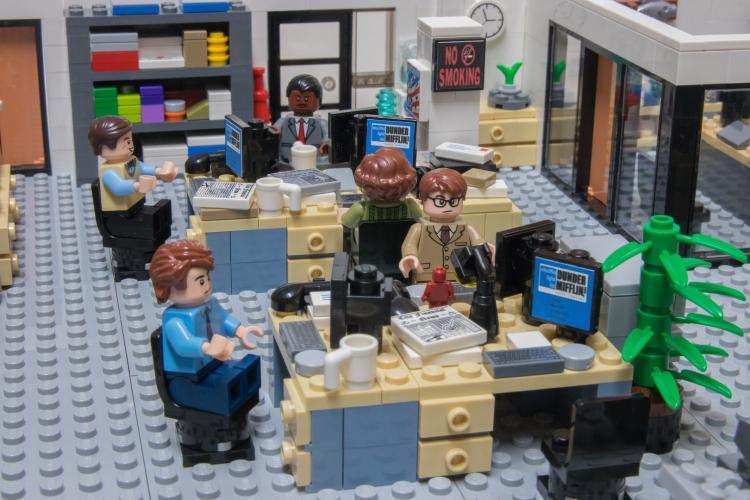 You can find updates about The Office LEGO set on the LEGO project page or follow their Facebook, Instagram, and Twitter pages.