No Drip Syrup Dispenser
By Ryan on 09/13/2017 11:31 AM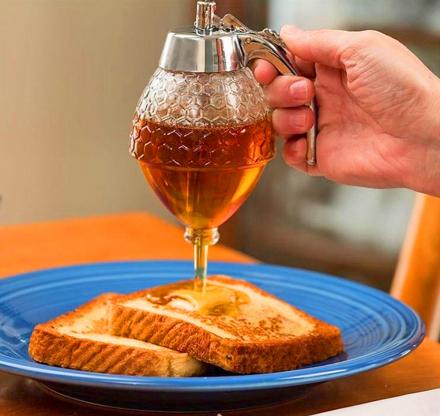 Syrup. It's the nectar of the Gods. Pancakes wouldn't be the same without it. Or waffles. In fact, breakfast without syrup would be a crime against humanity. However, that sticky sweet golden honey is super sticky and you almost always drip it where you don't want it. Like on the table or the counter. Which leads to your wife's anger. That's no good. This No-Drip Syrup dispenser takes the mess out of dispensing this guilty pleasure.
You can use it for syrup or honey and it stops messes before they begin. The lid has a trigger release for clean, mess-free pouring. All you have to do is hold the dispenser over your food, press the release, and a stream of honey or syrup comes out. You don't even have to tip and pour.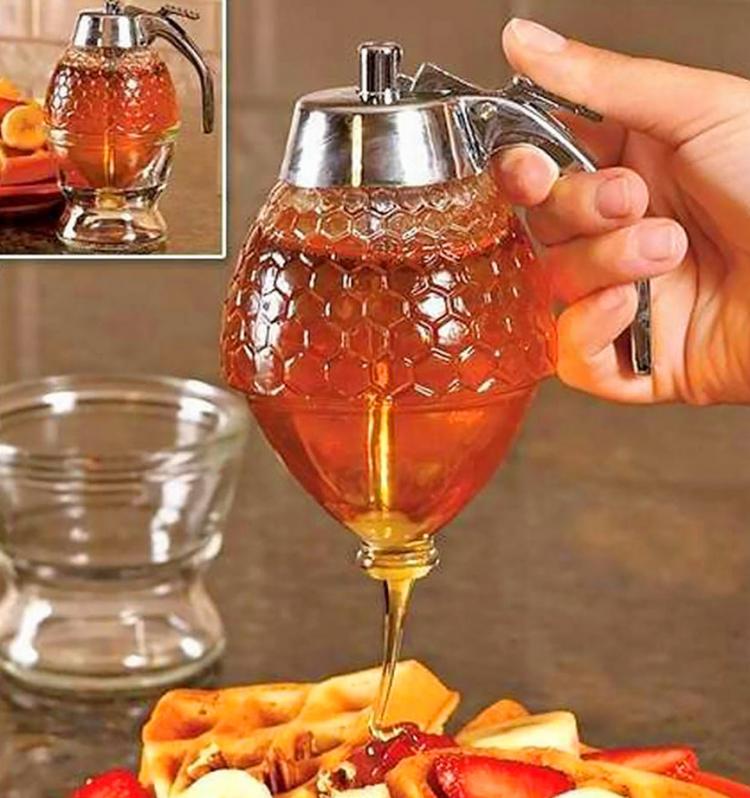 The unique syrup dispenser is made of a non-glass acrylic material so it's light, sturdy and will not shatter if you drop it. This innovative dispenser is convenient and will save you so much time cleaning up messes.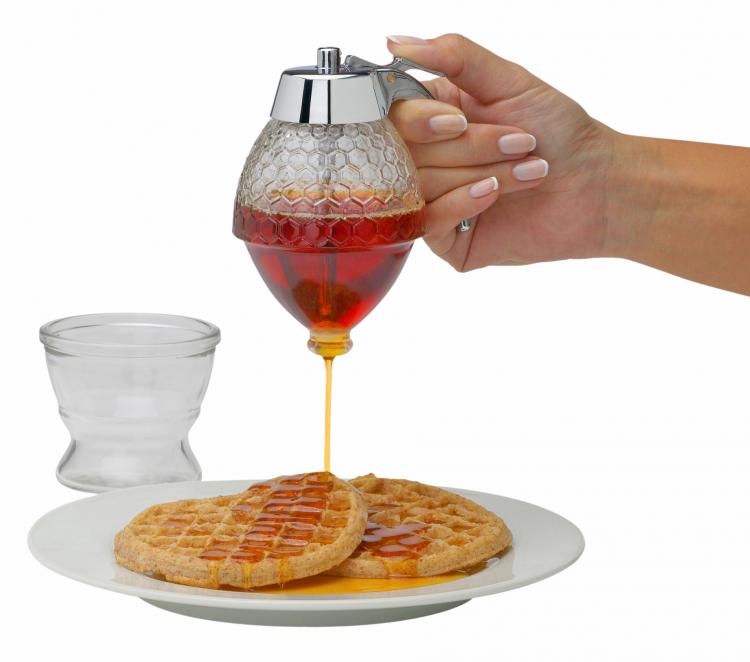 The no-drip syrup dispenser holds 1 cup of syrup, honey or other liquid, comes with a stand, the container, and the lid, and has a unique honeycomb design which is a nice touch. Let the syrup flow in your home and enjoy.