These Ninjabread Cookie Cutters Let You Make Fighting Ninja Gingerbread Men Cookies
By Ryan on 10/28/2019 10:07 AM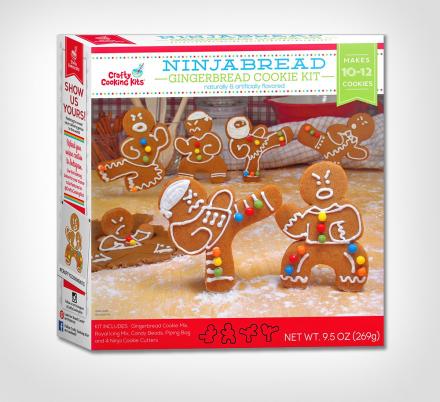 You've seen the Kama Sutra cookie cutters, you've seen the zombie cookie cutters, and you've probably seen the custom face cookie cutters that let you make cookies that look just like you or your loved one's face. The only real thing missing in this scenario are ninjas... and here we are. These amazing cookie cutters are here to assist in making fighting gingerbread cookie men, and they're called Ninjabread.

Versions:
Ninja cookies | Ugly Christmas Sweater
How it works is, the cookie cutters are formed to make cookies that in the shape of little fighting ninja people, and after they're done baking in the oven, you decorate them with grimacing faces, karate-wear, and other ninja-like edible decorations.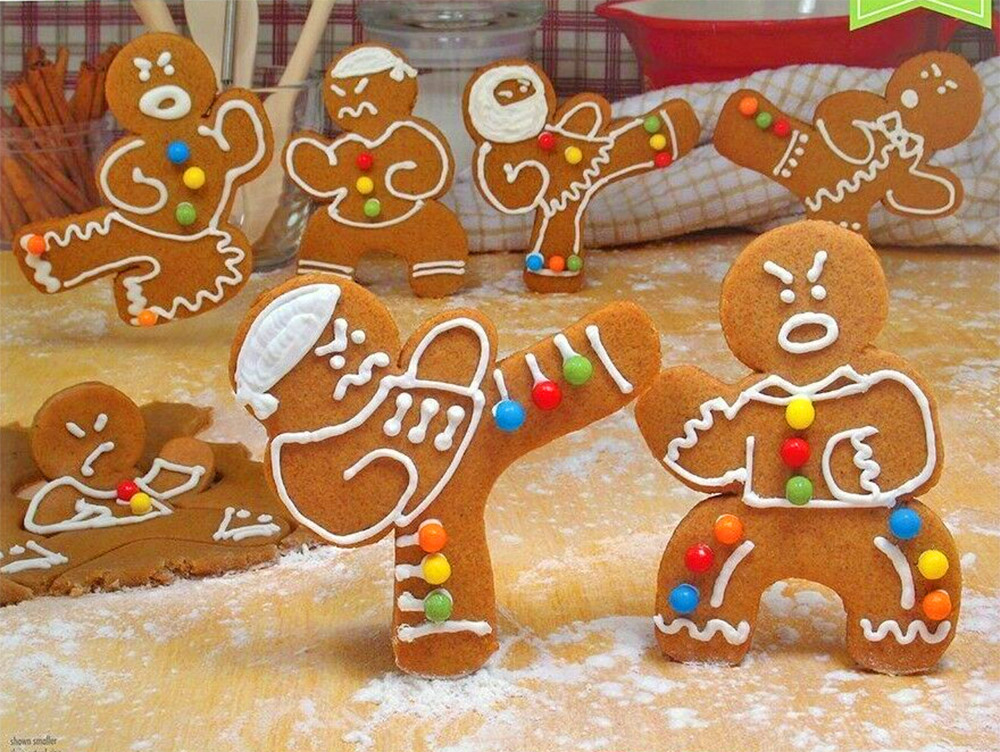 The purchase of the Ninjabread fighting gingerbread men cookies come in a kit, which includes everything you'll need to get your cookies going, including gingerbread cookie mix, the royal icing mix, candy beads, a piping bag, and 4 ninja bread cookie cutters that are positioned in different fighting karate poses.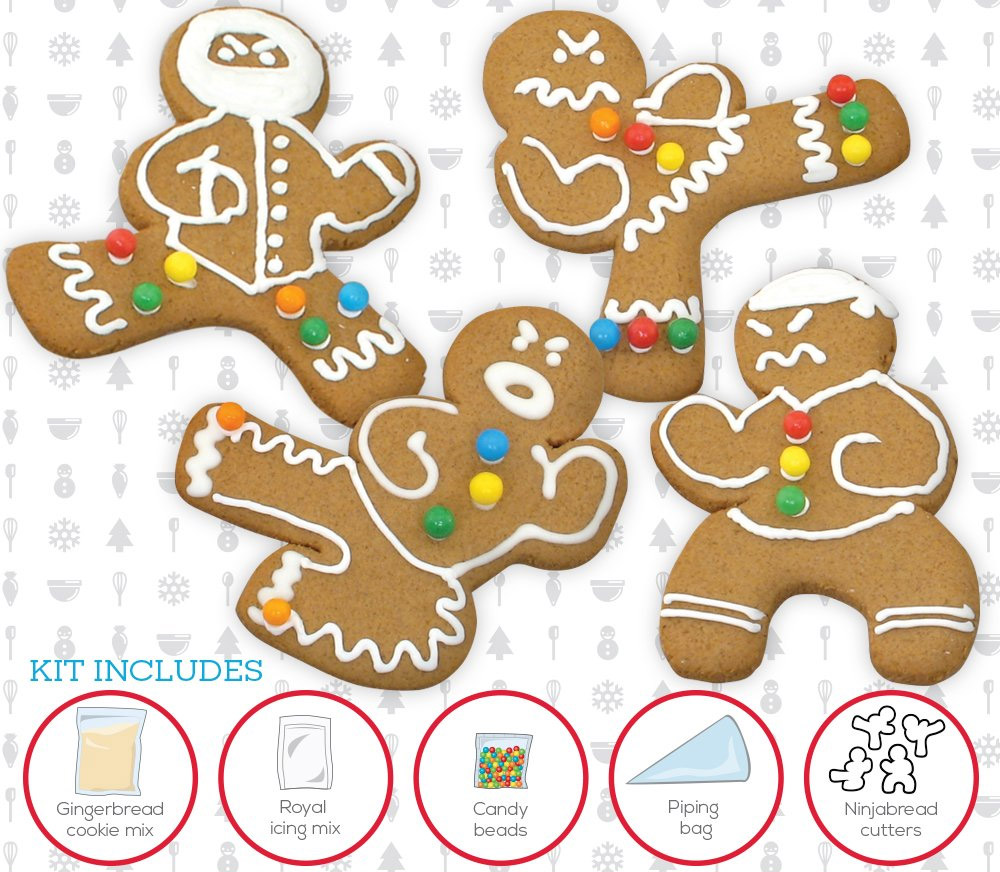 If you want food that is delicious, and fun, look no further than these karate gingerbread men. Each kit includes enough ingredients to make 20 different ninja cookies, though you can get more ingredients as needed to make more and reuse the cookie cutters as long as you'd like.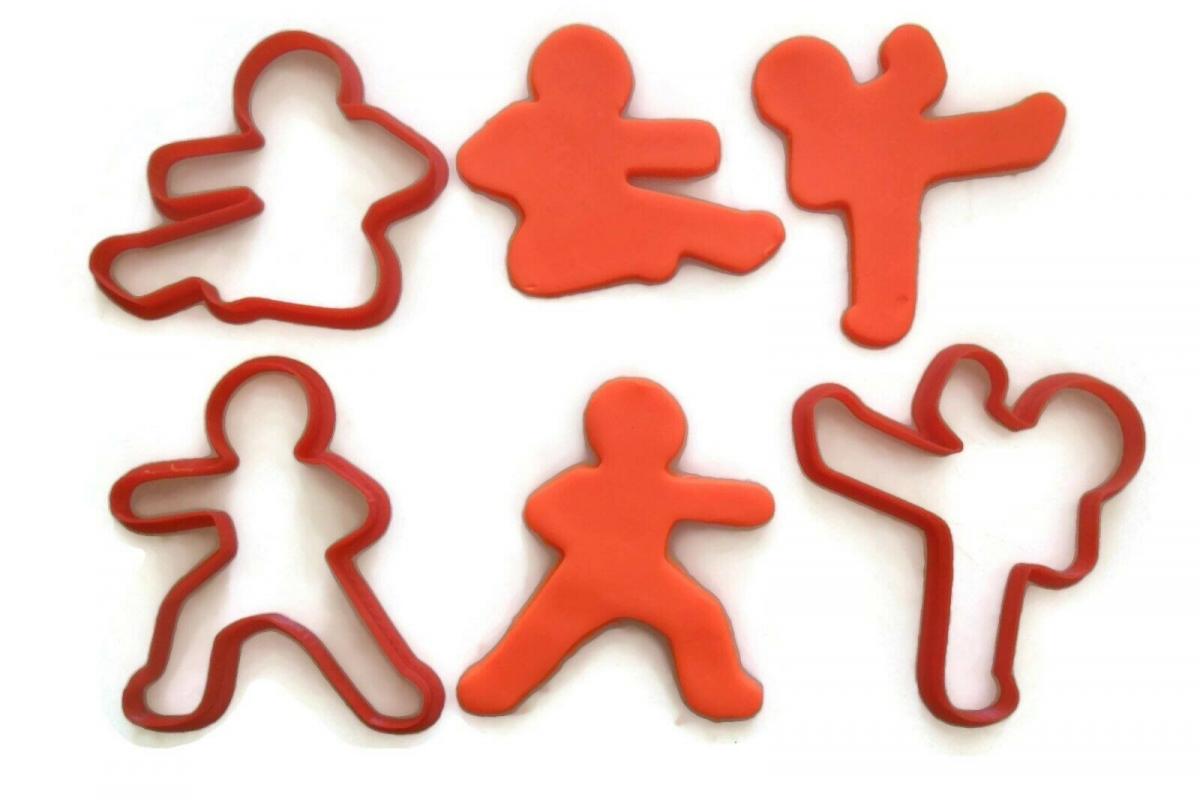 When you've got a batch of the Ninja gingerbread cookies all baked and done, you may also want to check out the ugly Christmas sweater cookie cutters to complete your unique Christmas cookie baking session.