Nintendo NES Controller Floor Mat
By Ryan on 12/12/2017 12:53 PM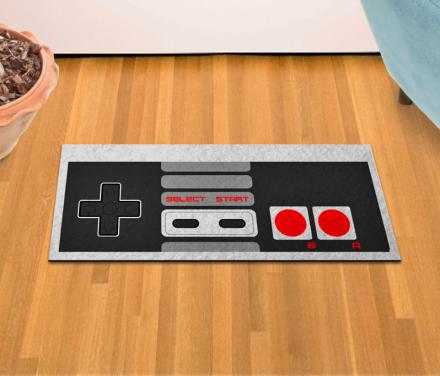 You've seen the retro SNES controller floor mat, but what about some love for the even older console, the NES? This floor mat looks just like the controller for the original Nintendo game console, and is the perfect way to comfort your feet during those extra long gaming sessions. Or more practically you could display it prominently in front of your door for all new-comers to see just how much of a geek you are, and just how much you love gaming.

Sizes: Small | Medium | Large
The Nintendo controller floor mat comes in 3 different sizes to choose from depending on your geeky floor protecting needs. The smallest NES floor mat measures 24 inches wide x 10 inches long, the medium size measures 36 inches wide x 15 inches long, and the largest version measures 60 inches wide x 25 inches long.
The NES controller floor mat is made from 8oz polyester felt face along with a non-slip black durgan backing so it won't be slipping around on your floors during use. It's weather resistant to protect against those boots coming in from winter and those extra rainy days, and is printed using a dye sublimation imprinting process.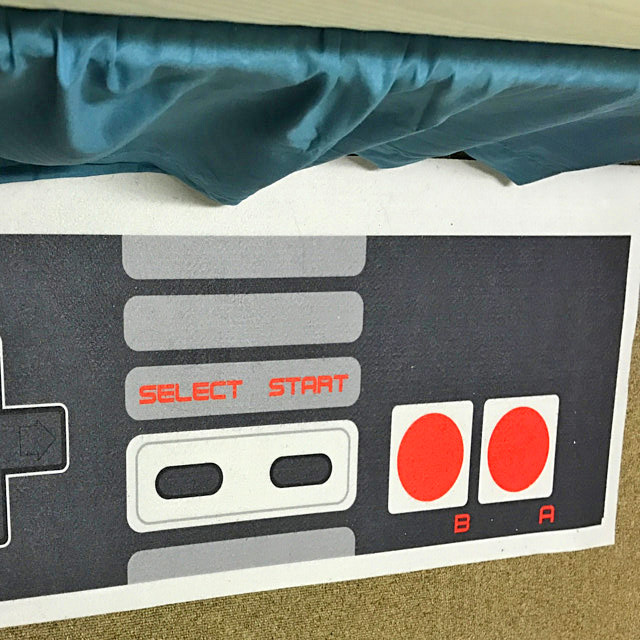 The retro Nintendo controller floor mat makes a perfect gift idea for any geeky person you may know, and is probably the easiest way to let people know you grew up in the 80's!