There's Now a Built-In Tupperware Organizer You Can Get For Your Kitchen
By Ryan on 04/13/2021 10:52 AM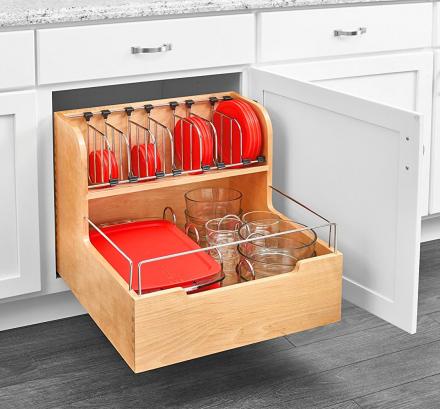 Your Tupperware cabinet is most likely the most unorganized, and stress-inducing area of your entire home. Nothing seems to nest within each other, and somehow you can never find one lid that will fit onto the container that you already filled up with leftovers. This cabinet drawer by Rev-a-Shelf, will completely organize your Tupperware area, and give your life the organization that it needs.

Sizes: 24 Inch | 18 Inch
The Tupperware organizing cabinet drawer is completely customizable using a peg board to easily fit any type, size, and shape of Tupperware. The bottom of the drawer is used for the containers and other larger items, whereas the top is used to organize all of your Tupperware lids.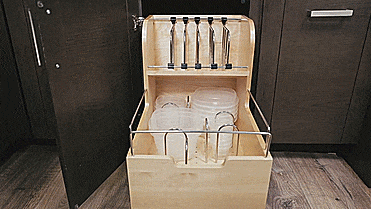 Simply place the dividers into the peg board however you'd like to separate your Tupperware pieces. The wood organizing drawer is then able to slide all the way out of your cabinet for easy access to everything.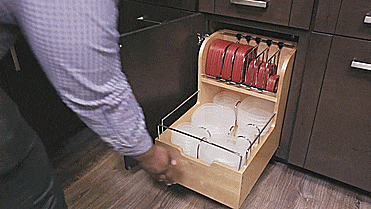 The slide-out Tupperware organizing drawer offers limitless customization to fit any size and shape storage, is made using quality natural wood, is finished with chrome accents, and uses a dovetail construction method. The drawer also uses a soft-close system which offers the perfect compliment to your organized containers and lids.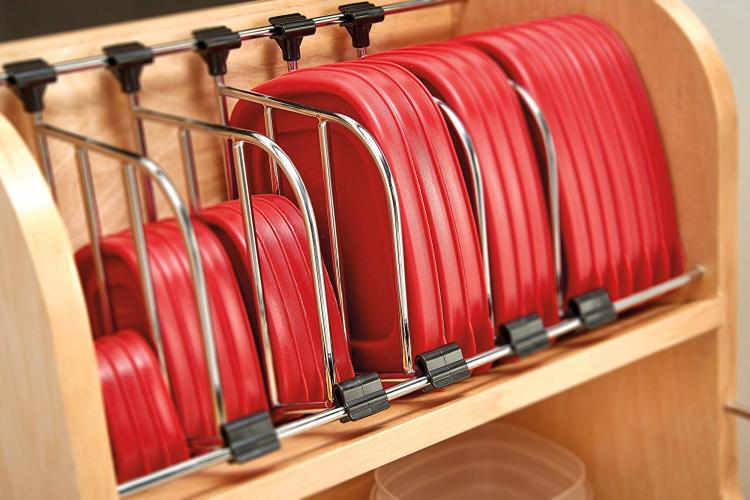 Designed and created by Rev-a-Shelf, the 4FSCO as it's called comes in two different sizes, a larger version that's designed for 24 inch base cabinets, and a smaller version which is designed for 18 inch base cabinets.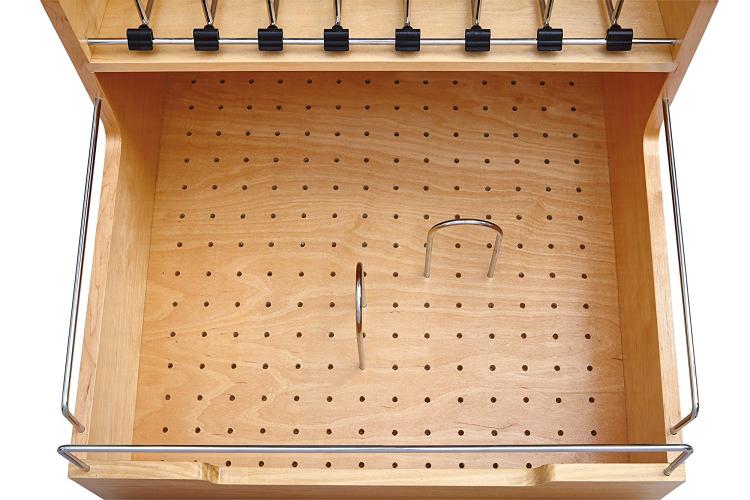 Check out the Rev-a-Shelf Tupperware organizing cabinet slide-out drawer in action via the video below.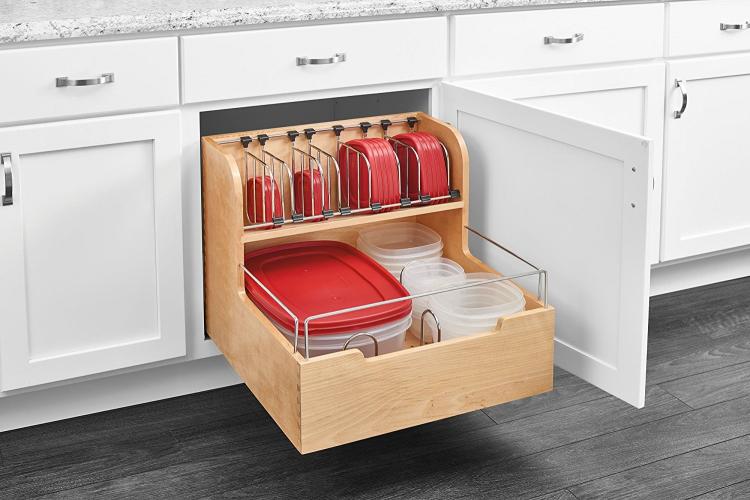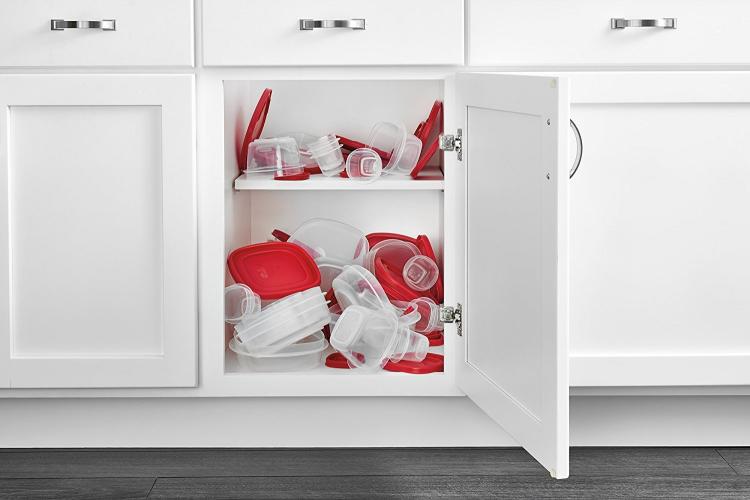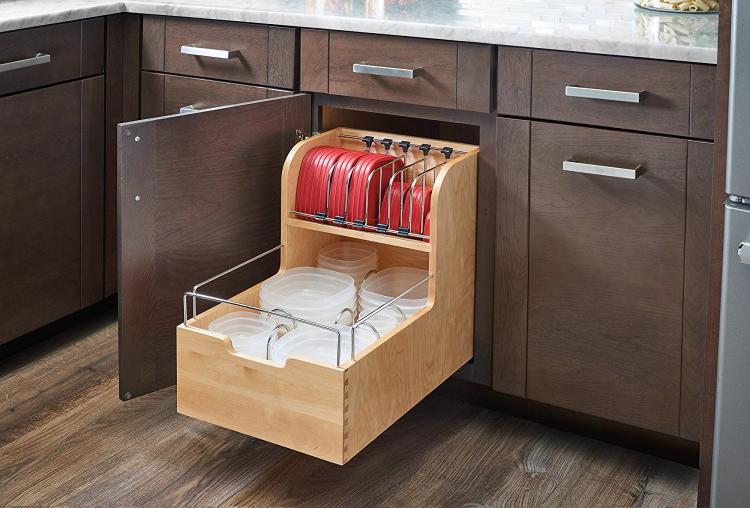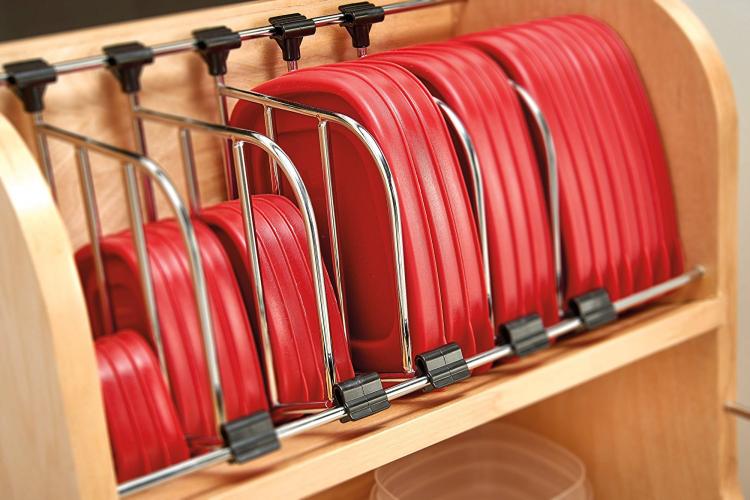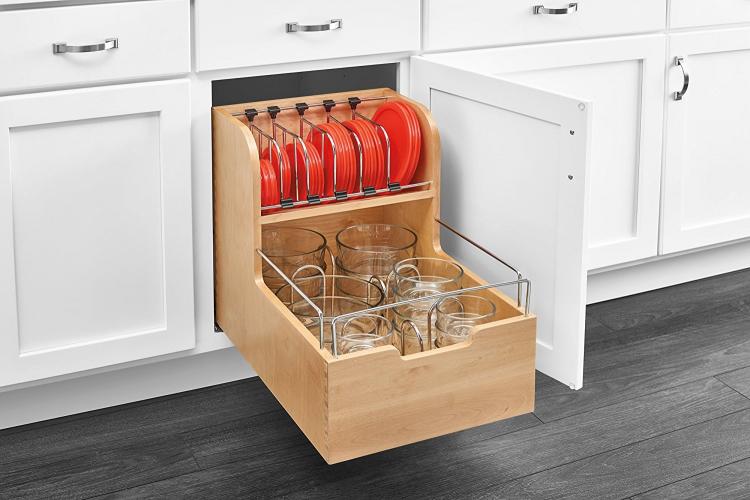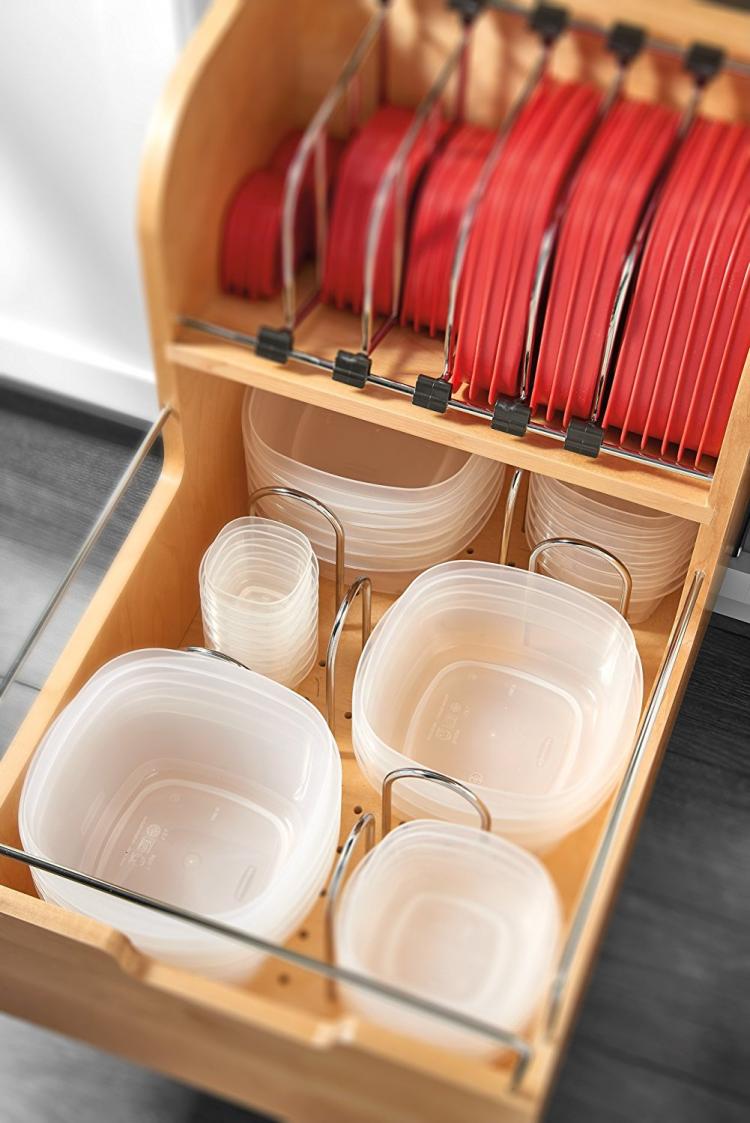 Subscribe To Our YouTube Channel